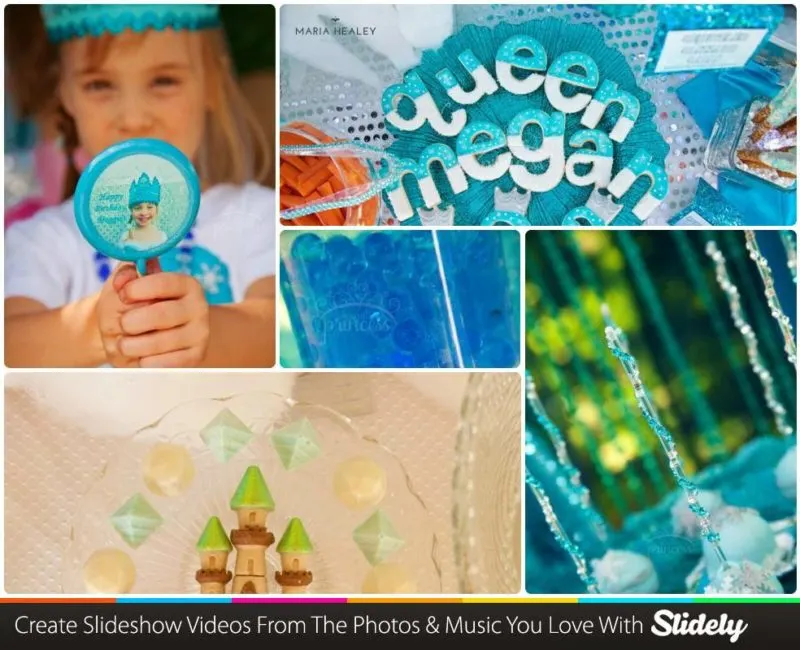 My little Snow Queen turned three this past weekend and we celebrated with family and friends in Arendelle. Not really of course but it sure felt like it once our backyard was transformed into "Elsa's Carlsbad Castle." I am almost ready to reveal all the amazing photos that my friend and photographer, Maria Healey, took of this special day but for now, please enjoy my video slideshow.
I would like to say a very special thank you to all of my incredible vendors that helped bring so much beauty to my daughter's party…
Professional photographer
Beaded curtains, aqua glass chargers, and table decorations
Fondant snowflakes
Edible image lollipops
Arendelle & Elsa chocolate castles, "snowbanks", and "alps"
Cake balls and cake pops
"Queen Megan" cookies
Frozen inspired crown
Oreos & Rice Krispy treats
Labels for water bottles and juice boxes
And a huge thank you to
Tom Prothro
for his support and for letting me use his "castles", sound system, lighting, and bubble machine!