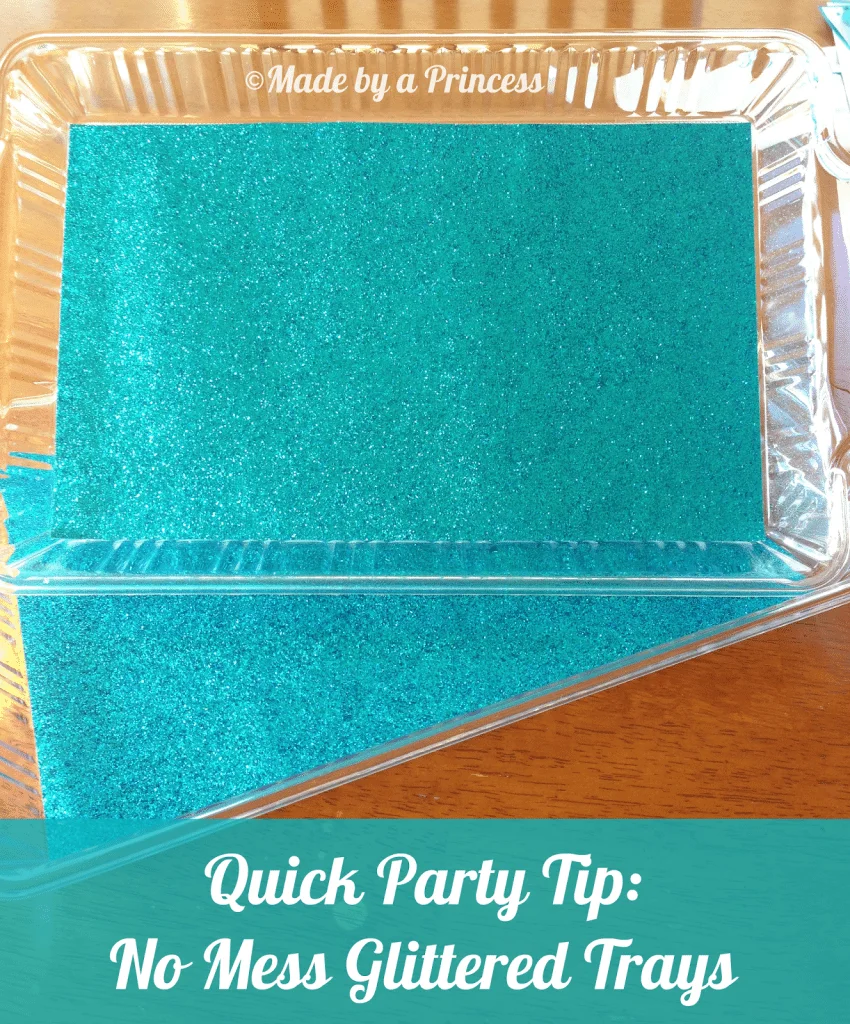 I love glitter. Love love love it. I actually don't mind a glittery mess because it's so pretty and sparkly. As much as I would love to glitter everything in sight I just can't (sigh). I did find a way to glitter up some trays for my daughter's party that was inexpensive and super easy.

Here's what you will need to make a No Mess Glitter Tray:
Plastic trays from the dollar store
Glitter vinyl sheets found at Michael's
Scissors
Double stick tape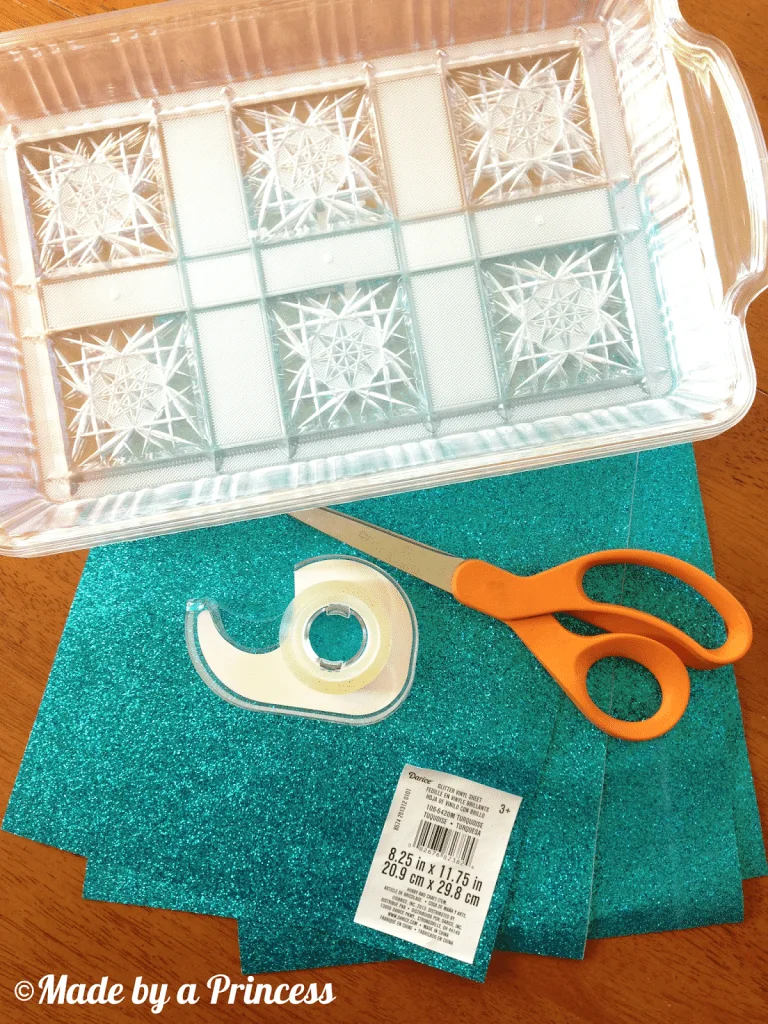 Trim your sheets to fit in the tray and secure with double stick tape or Glue Dots. That's it! Please keep in mind that these vinyl sheets are not food safe so I would advise against using them for food. We used them in our activity station to hold beads, tiaras, reindeer antlers, and stickers at my daughter's Frozen party.
How would you use them? Let me know in the comments below.