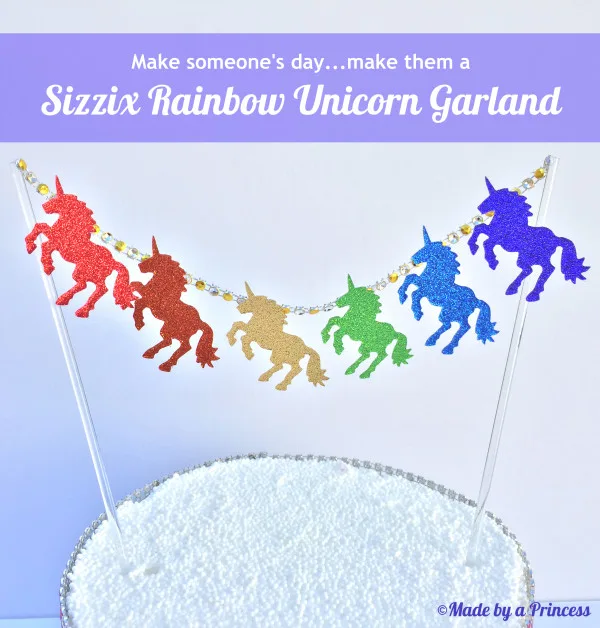 A few months ago I was asked to contribute some projects for an upcoming Sizzix book (insert squeals of joy here!) and one of the things I chose to make was a very simple (but sparkly) unicorn straw topper. I have been looking at this die in my office for weeks and decided it was just screaming out to me to make a glittery rainbow garland. Do your craft supplies talk to you? No? Just me? Let's move on…I promise you this is super easy and you can make it in like 10 minutes. All you need is a Sizzix machine (I have a Big Shot), Sizzix unicorn die, and any paper you like. I have a very solid relationship with glitter and have vowed to use it whenever possible, hence the glitter paper. I also used a bit of diamond mesh but you can use twine or ribbon…whatever you like.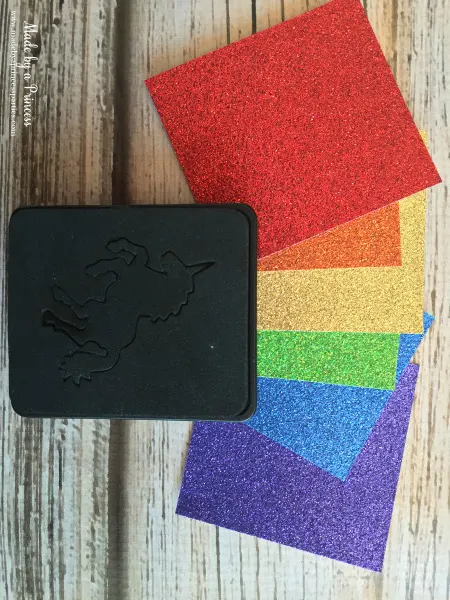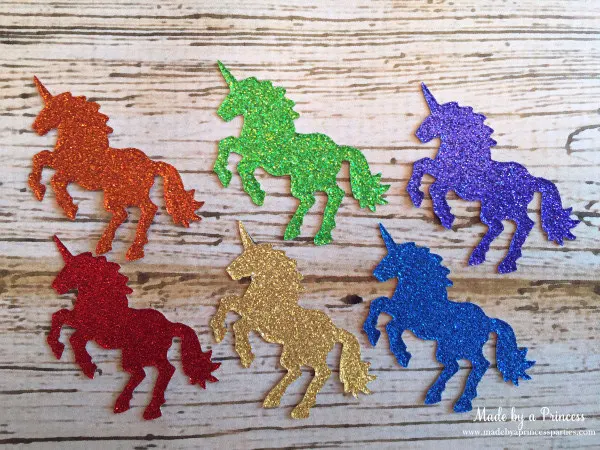 You can make this garland as little as you want, like how I used it as a cake topper, or you can make a really big one and string it across a table maybe with some twinkling lights, or even as a fun door decoration to let someone know you're thinking of them.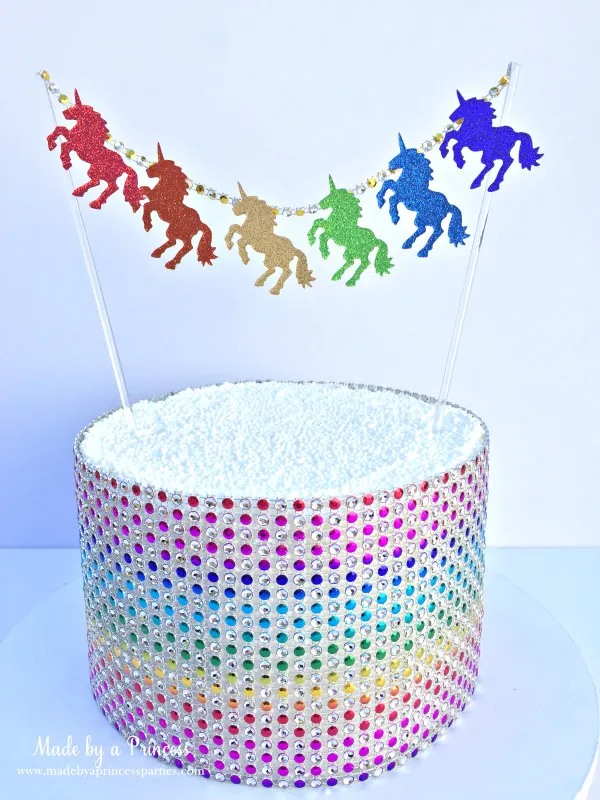 I hope you liked my quick Rainbow Unicorn Garland inspiration post…don't forget to show me what you make!
Happy Crafting!

Other Supplies Used:
Glitter cardstock
Glue gun
Cake
Clear acrylic sticks (contact [email protected] to order)