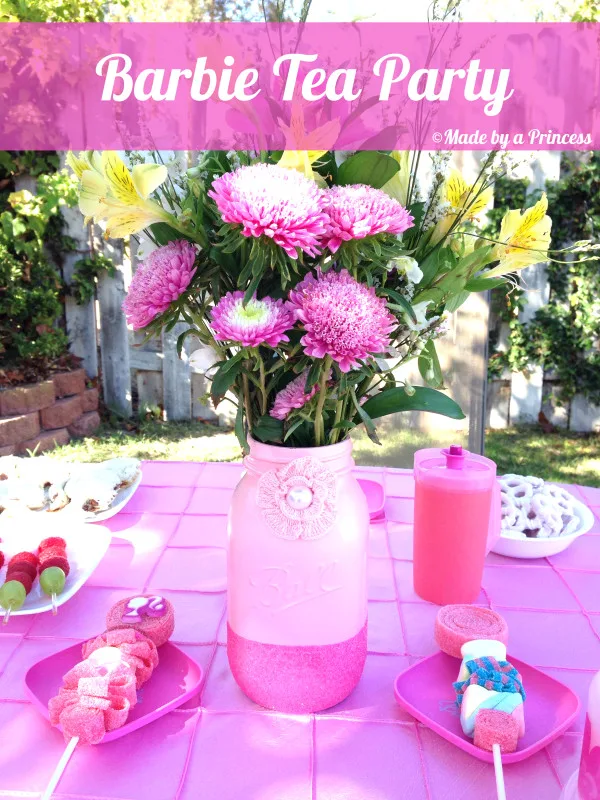 Having an uber girly girl means a life filled with drama, pink, glitter, and tea parties and I kinda love it…a lot! (Well, not the drama part so much…these temper tantrums over the thread in her socks can stop aaaaaannnyyyy day now.) It's no surprise that my little princess loves Barbie, simply because everything is pink, so we hosted a sweet little Barbie tea party in our backyard last year (yes, last year…don't judge!) and invited some very special guests…grandma (we're lucky she lives so close she can pop over for afternoon tea) and Reverend Laura. We have the best priest in the entire world and we love that she is "one of the girls"!
Since there were only four guests at this tea party I created a very simple menu. We had pink mini pink lemonade cupcakes, pretzels, fruit skewers with strawberry marshmallows on top, Barbie shaped peanut butter and sprinkle sandwiches, Nutella sandwiches, pink lemonade, and the yummiest candy kabobs from Sweets Indeed. I am kind of obsessed with candy kabobs…they are adorable and so tasty!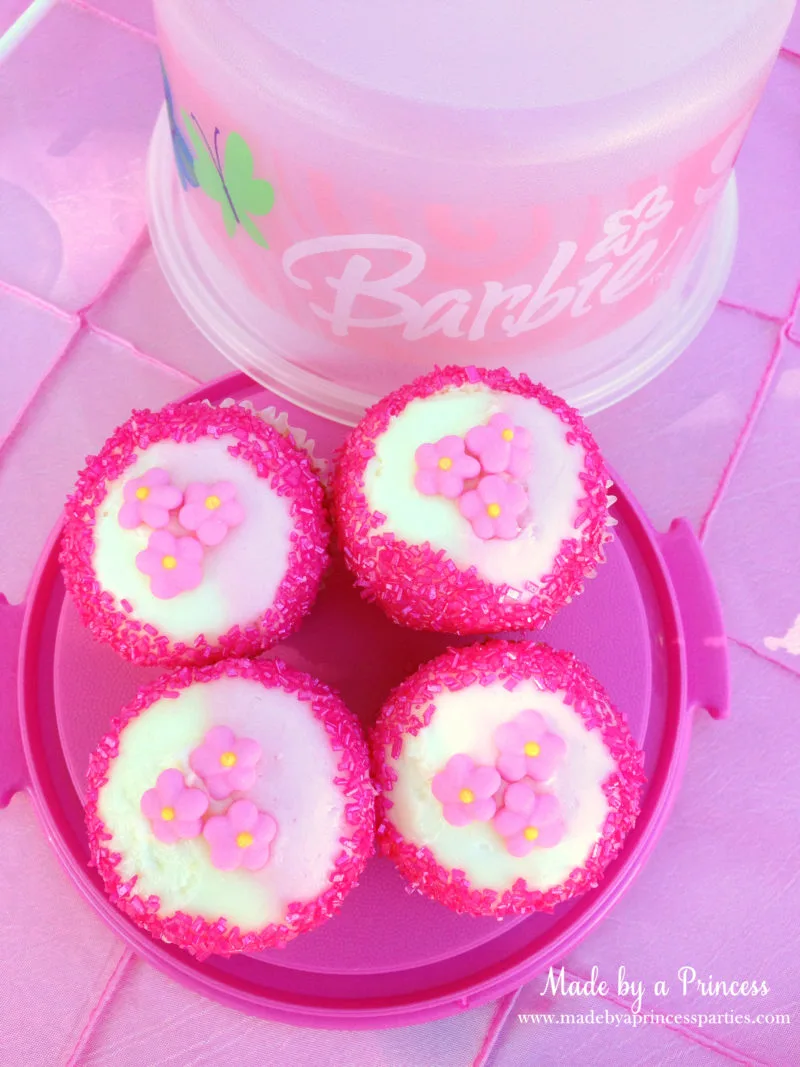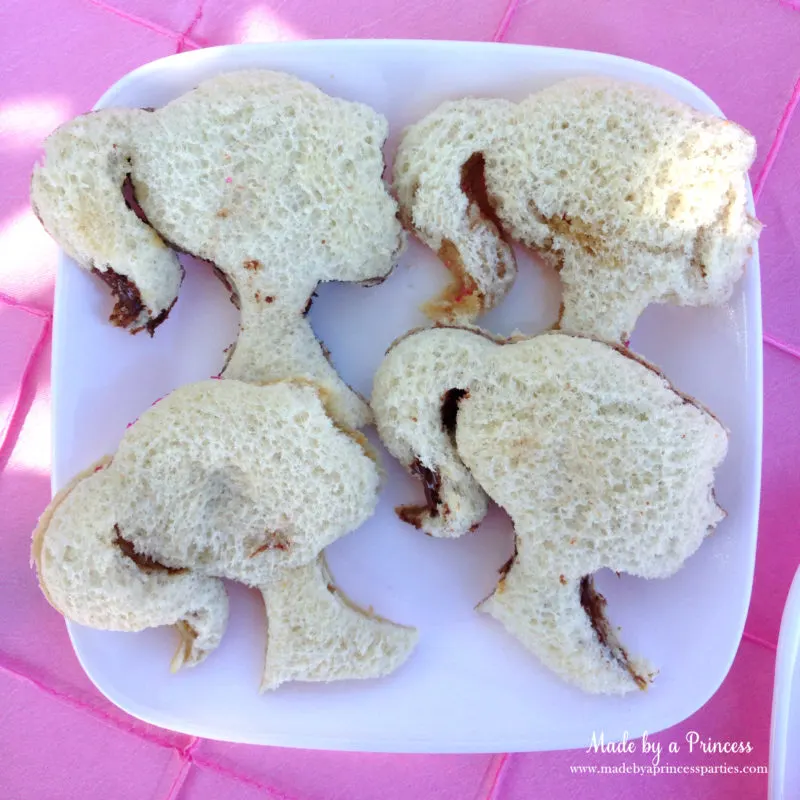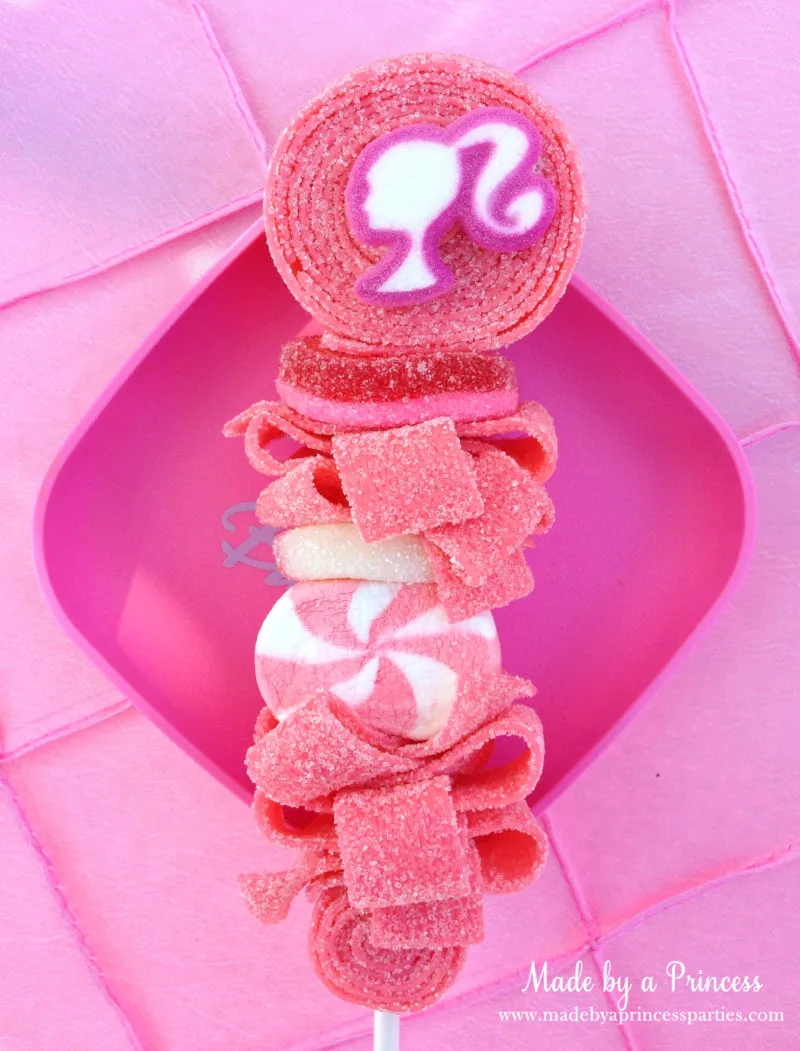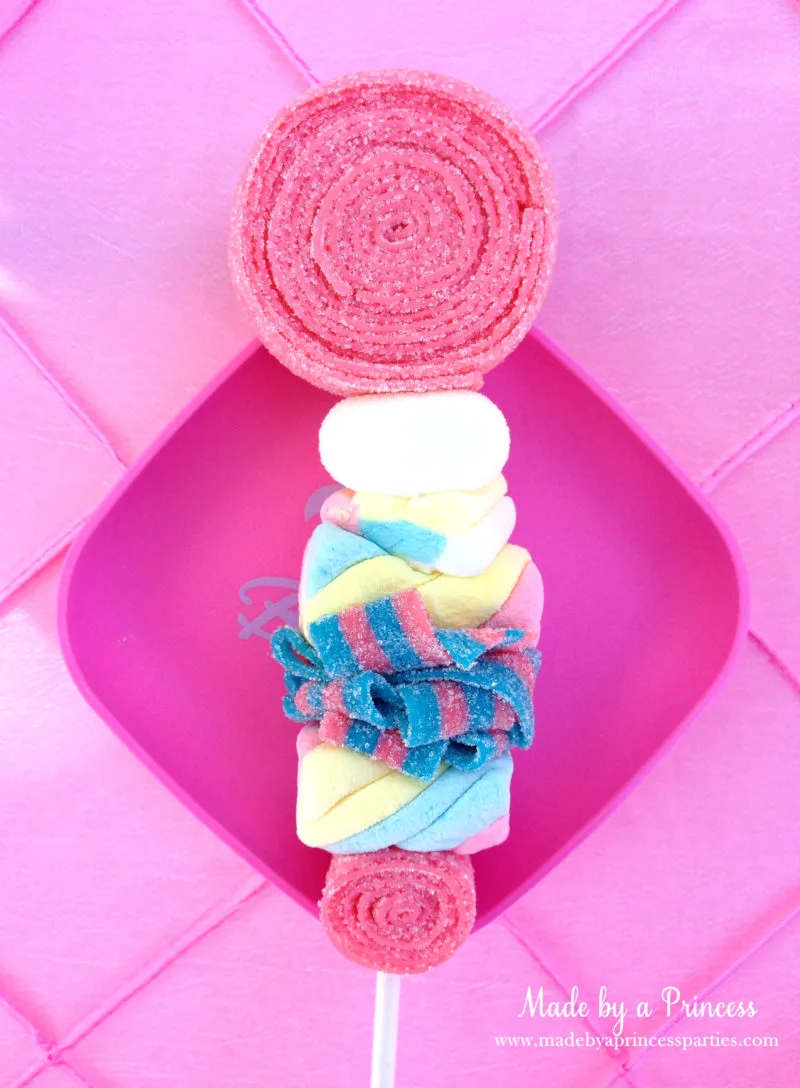 [tweetthis]A sweet and simple #Barbie tea party full of pink food![/tweetthis]
The table decorations were very simple as well…I found some wonderful Barbie Tupperware online and purchased a pink glittered mason jar from Marla of Just Add Glitter by Marla and filled them with pretty flowers.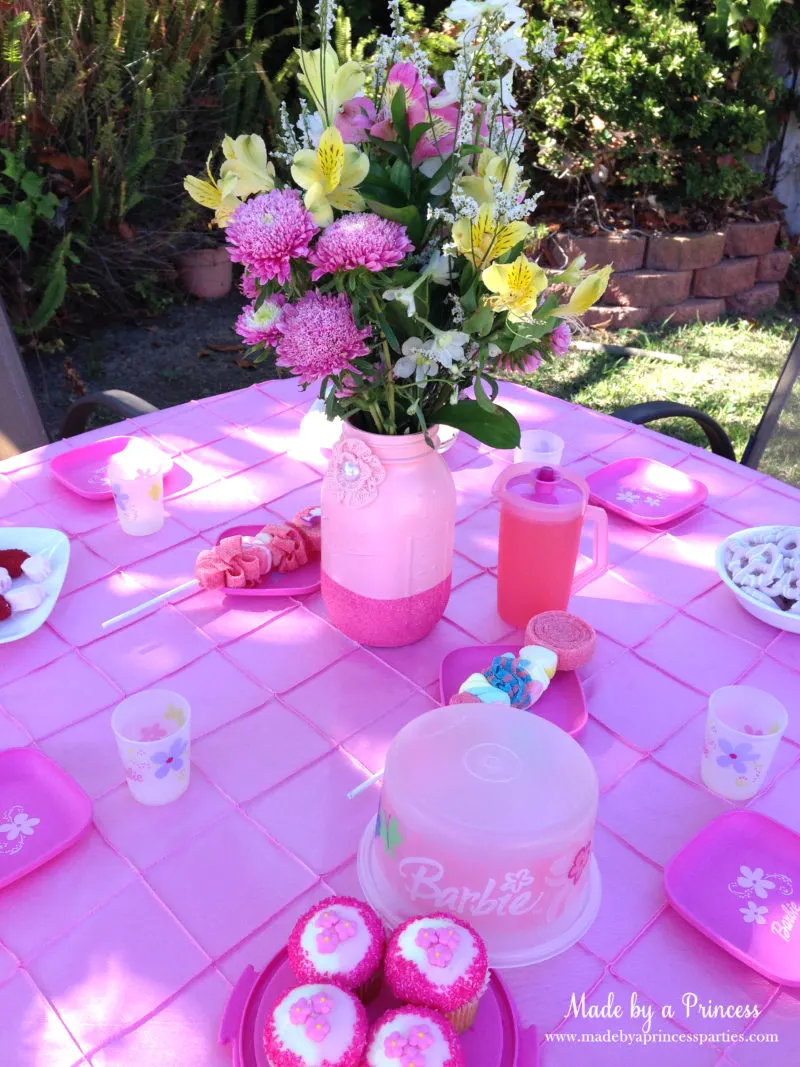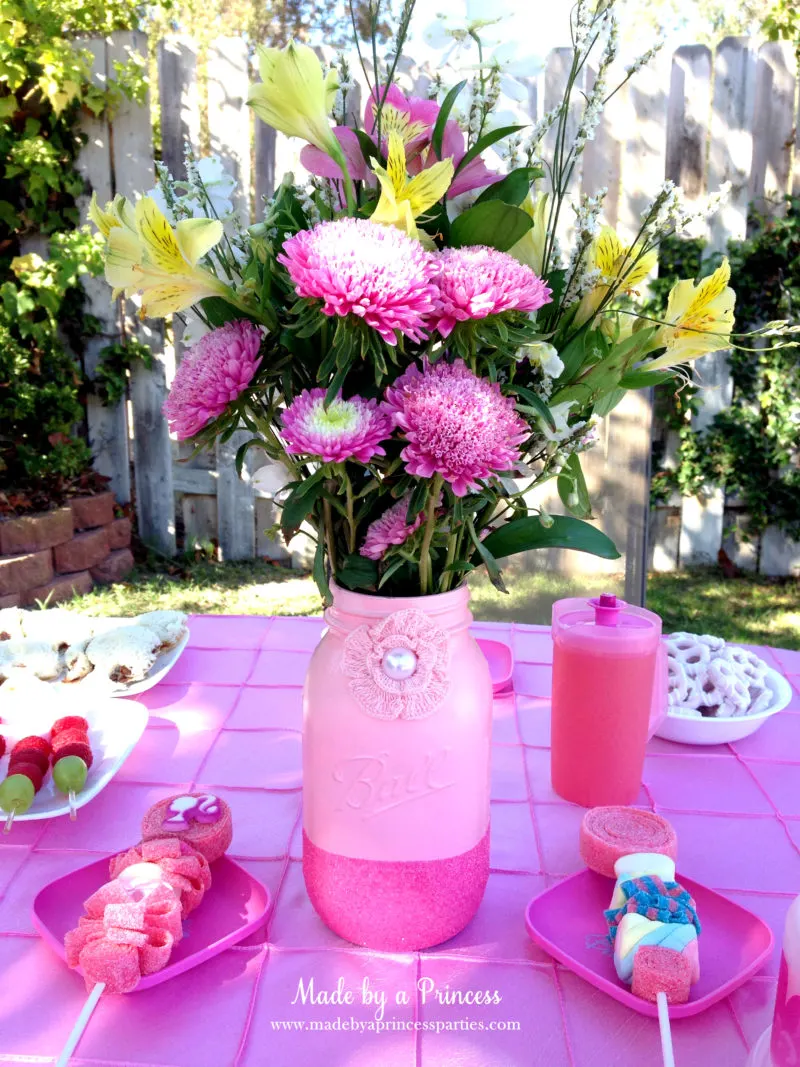 Little Miss made sure her Barbies were dressed for the occasion and she also brought jewels for her guests to wear.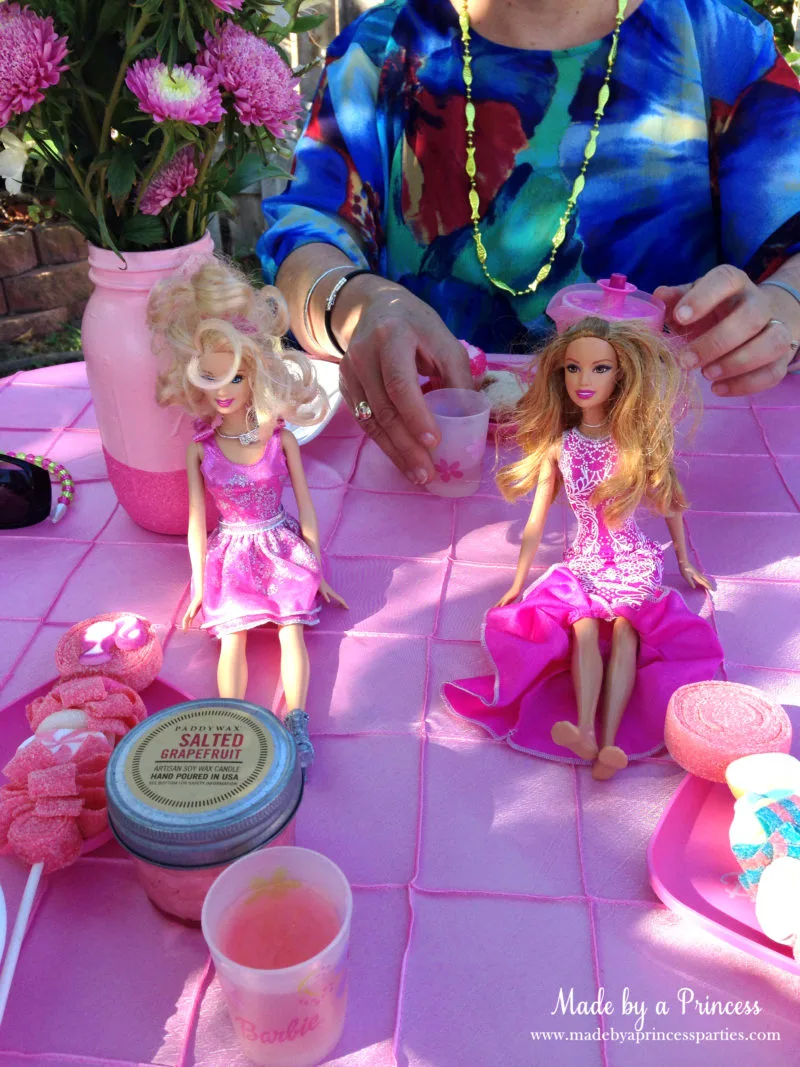 I am very lucky and blessed to have these ladies in my life to celebrate special moments like the ones we created in the backyard at our sweet and simple Barbie Tea Party.