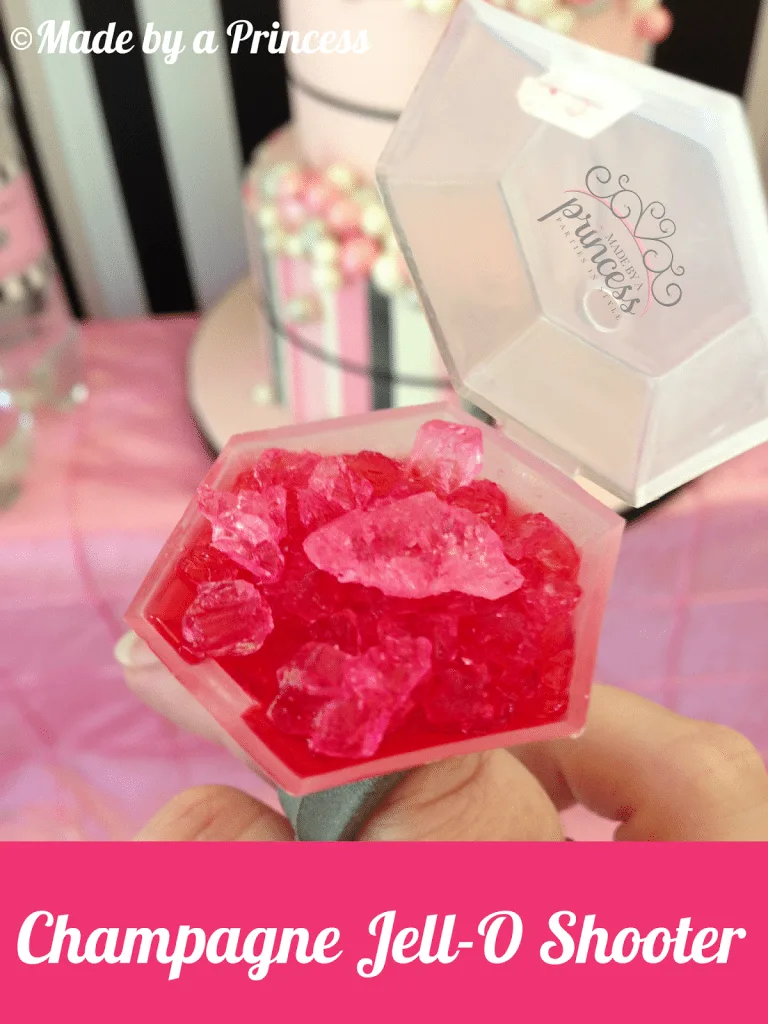 I have become a Champagne kind of girl. Like in a really big way. I used to be a Southern Comfort and Coke kind of girl but I really like my Champs. They are really easy and pretty darn tasty!
When I planned the divorce photo shoot around the printables I created for Online Labels I knew I had to serve Champagne Shooters. I used wedding ring shot gasses from Oriental Trading because I thought they looked so fun. If you are going to put anything on top of your shooter like sprinkles, Pop Rocks, or rock candy I would suggest doing this right before you serve them, otherwise they will start to melt into the shooter and make a big ugly mess. Not cute for photos or your pretty dress.
*I used a block of stryofoam for the rings to keep them upright.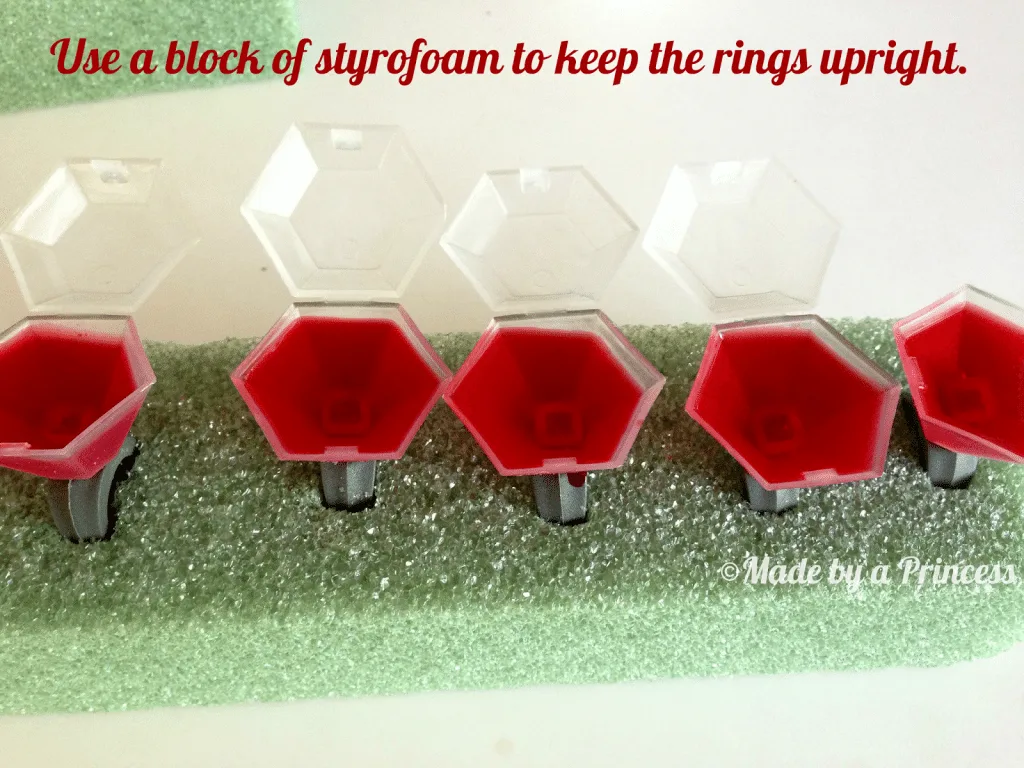 I hope you've enjoyed my Recipe for Champagne Jello Shooters!