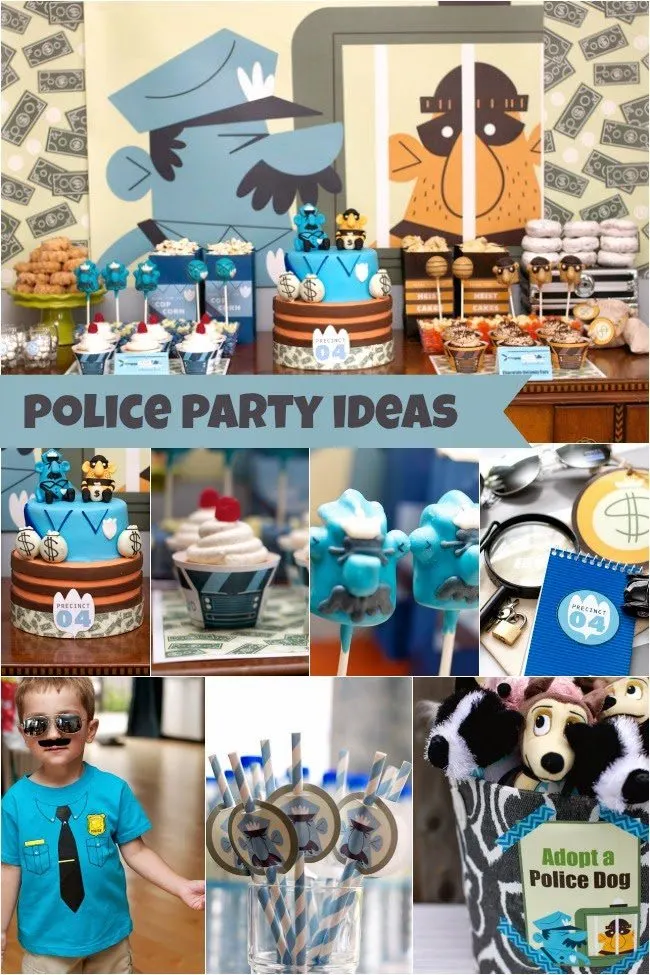 Little boys love to place cops and robbers. I remember my brother and his friends playing good guys vs. bad guys and cops vs. robbers. My son did a little of this when he was little but given the choice Thomas the Train would always win out over a game of cops and robbers. My little girl came home a few months ago and told me, in a completely horrified voice, that a boy at school (she's 3 years old) had "pewed" her. I didn't know what she meant until she showed me with her fingers (what looked like a mini gun) and made the sound, "pew pew pew." Ooooooh…the sound little boys make when "shooting" a gun. You would have thought this little boy had taken her favorite blanket hostage and doll. Oh wait. He did do that. Oh, little boys!
I don't know anyone who has knows more about boy parties then Stephanie Keeping of Spaceships and Laser Beams. She runs a blog that is ALL boy! Stephanie threw her son a cops and robbers party and is here today sharing all of the darling details. I'm sure there was lots of "pewing" going on at this party!
Stephanie says, "My Sam's at the age where he likes to play good guy/bad guy so my Cops and Robbers Collection starred at his birthday party.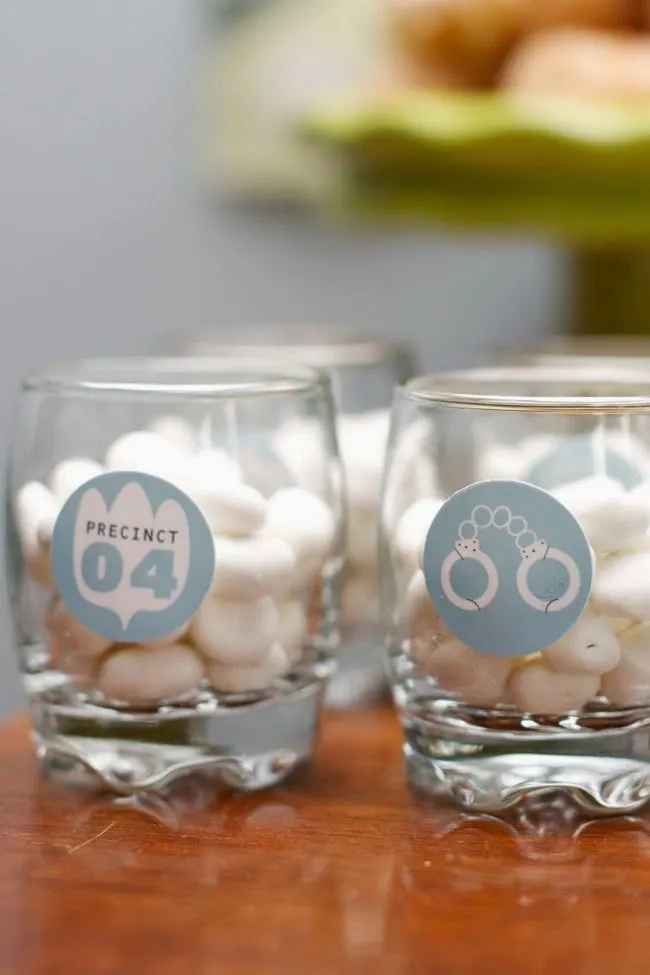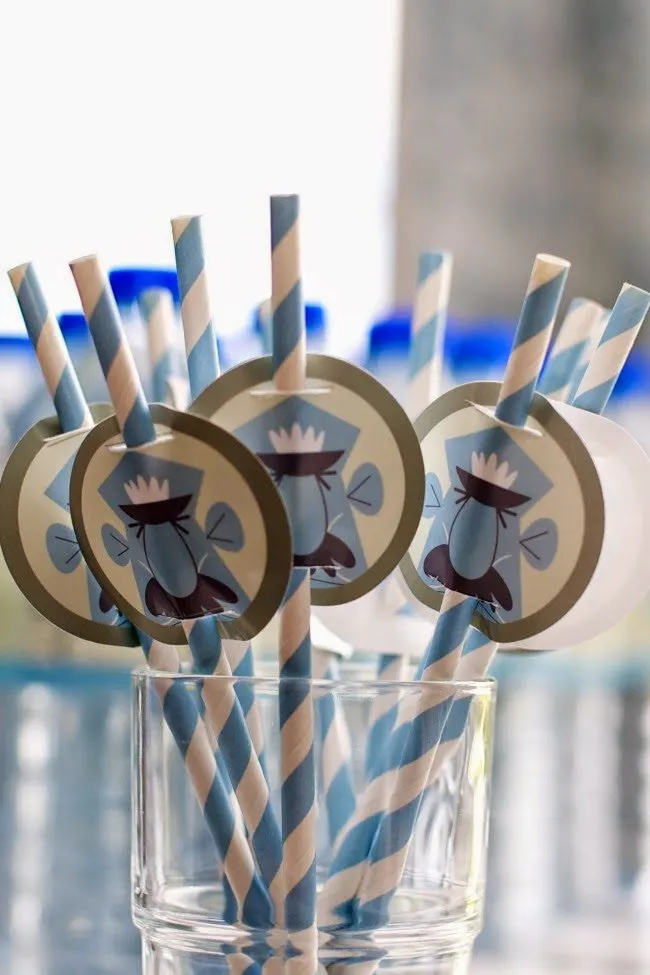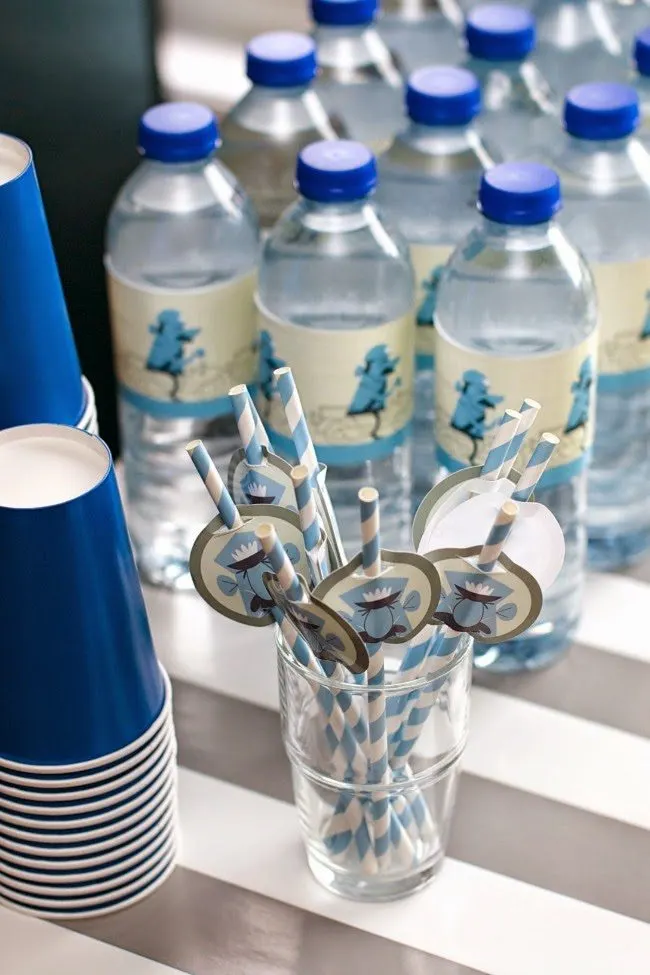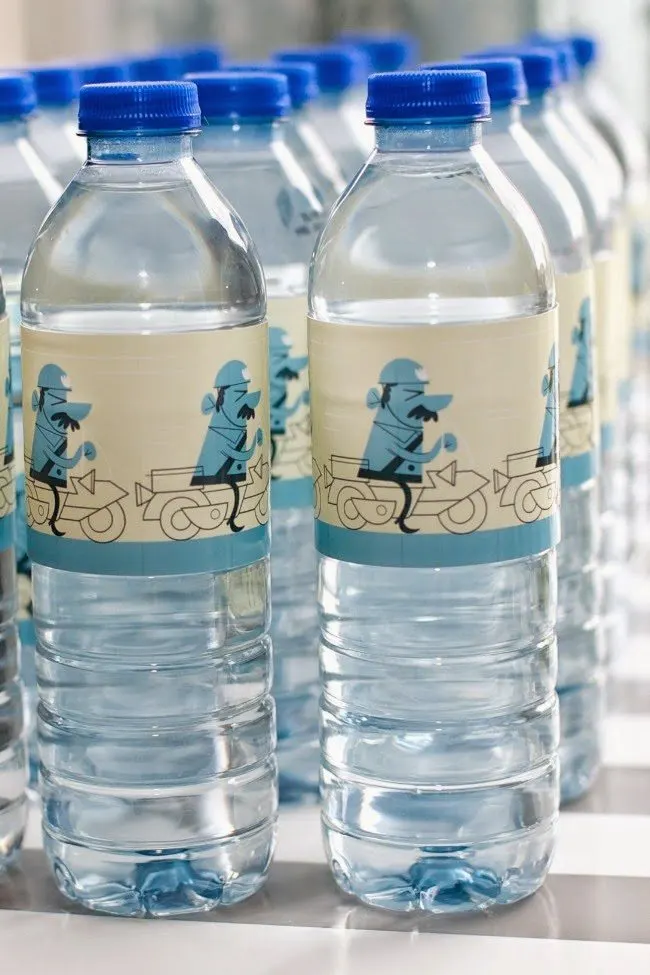 The decoration focus was on the dessert table set-up where I used an enlargement of our decorative paper and a cropped image from our thank-you card as the table backdrop.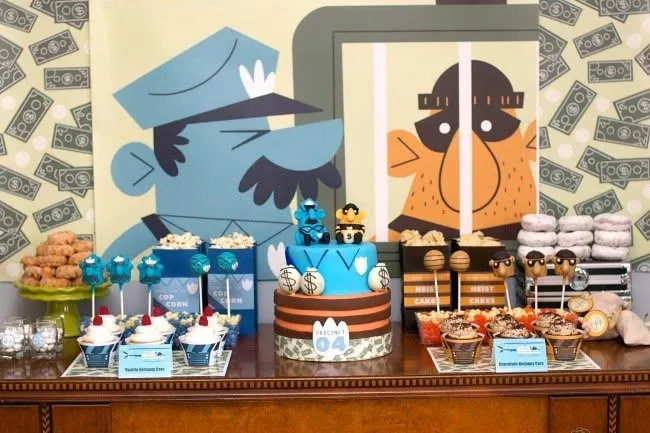 There are always multiple ways to use printable collection pieces so I like to demonstrate that in my décor (an extra benefit is that backdrop now serves as artwork in Sam's playroom). The decorative paper images of money are repeated under the cupcakes; the cake plate base carries the same print, but I used our napkin rings for that.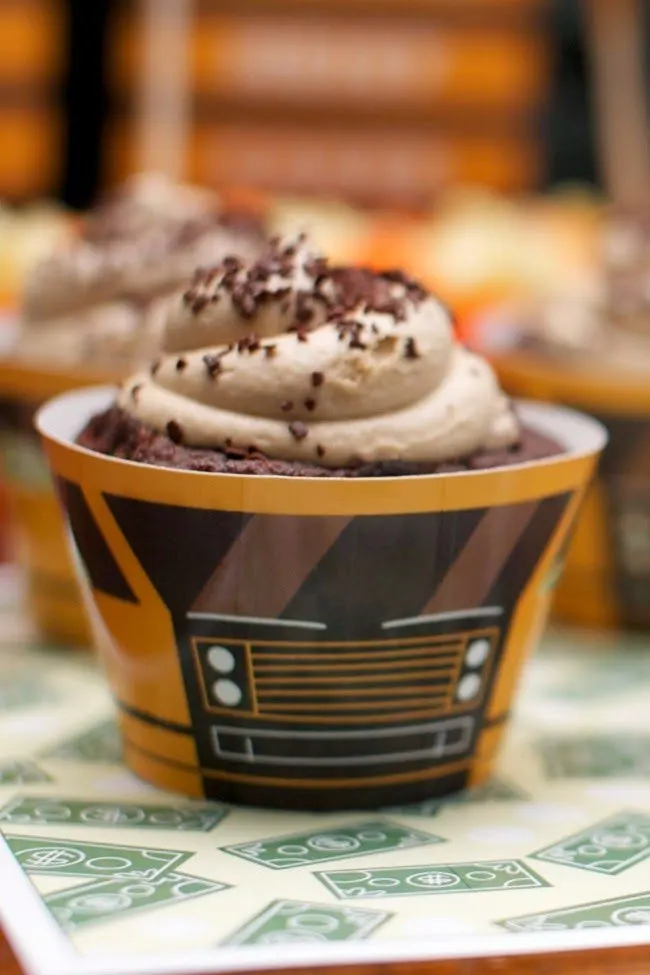 The cop and robber images were featured on the double tiered, red velvet birthday cake and on the cake pops, too. The "badge" is a cut-out from our 4" medallions.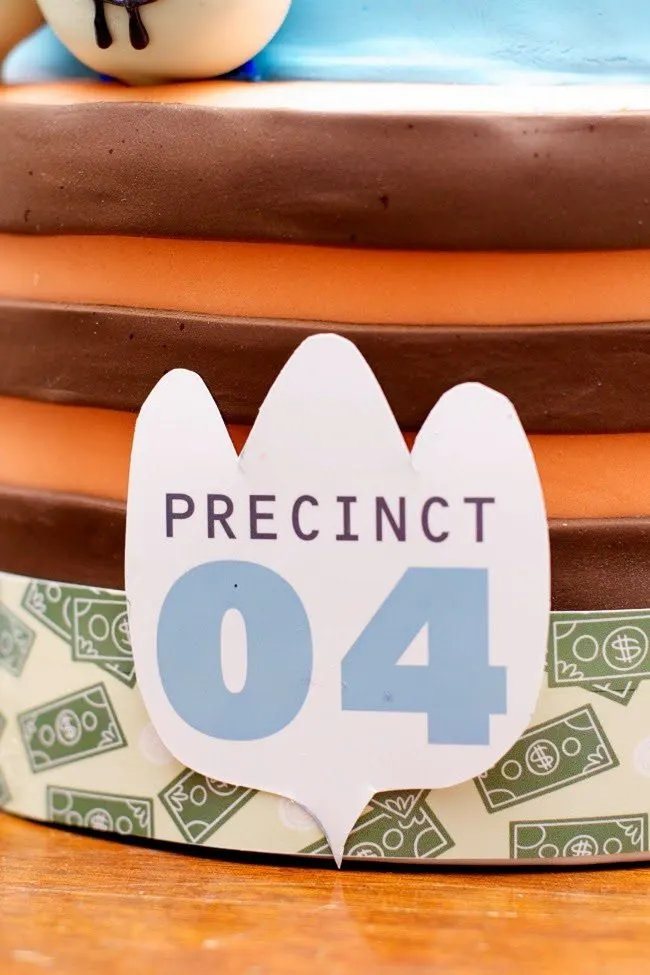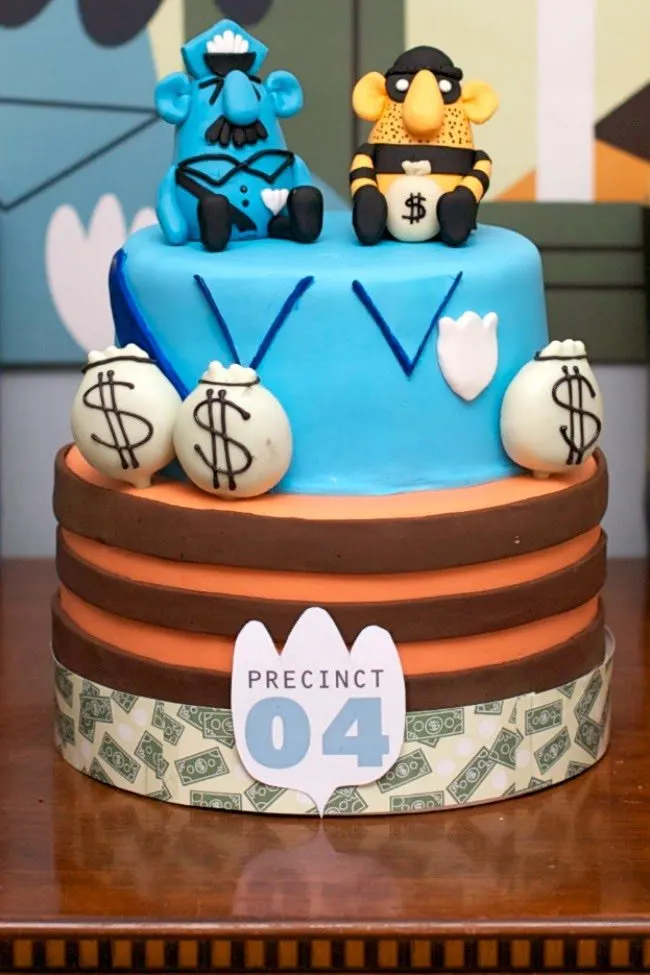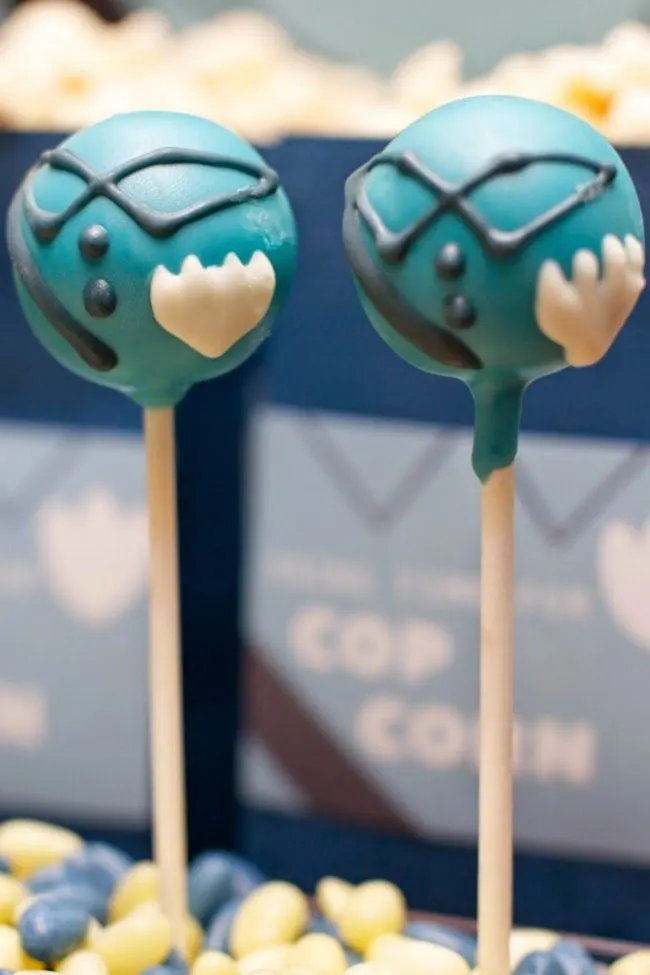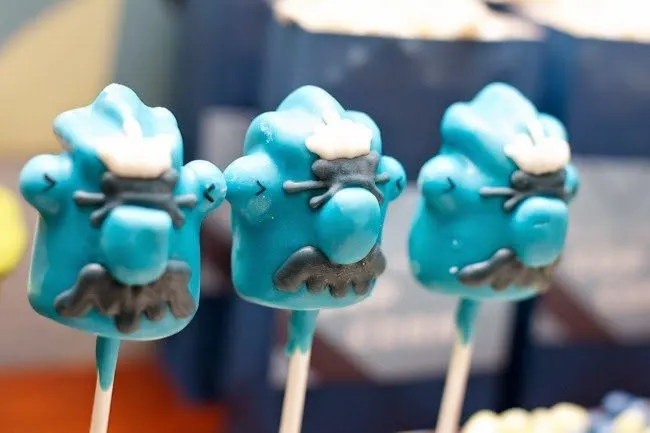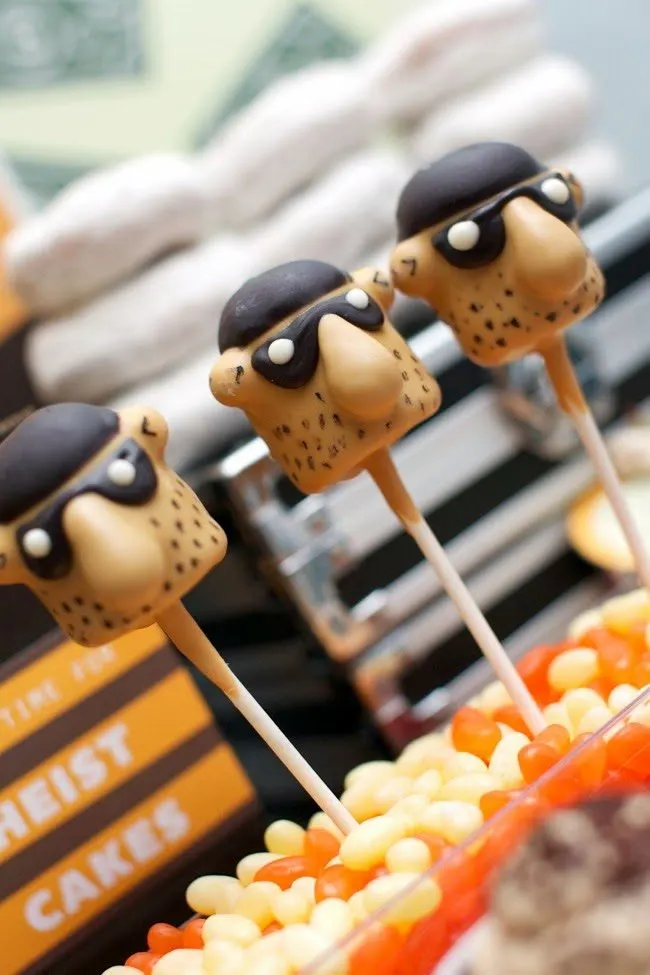 One side of the table held the good guy treats of cop corn (popcorn) and the other offered heist cakes (bags of rice cakes). Vanilla cupcakes are in the police car wraps; a red candy on top stands in for a flashing red light.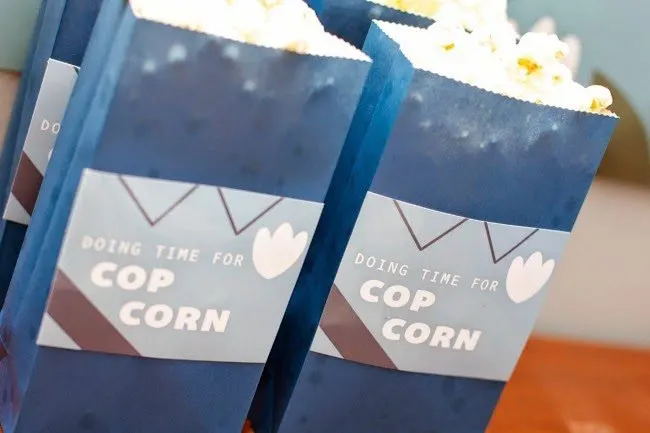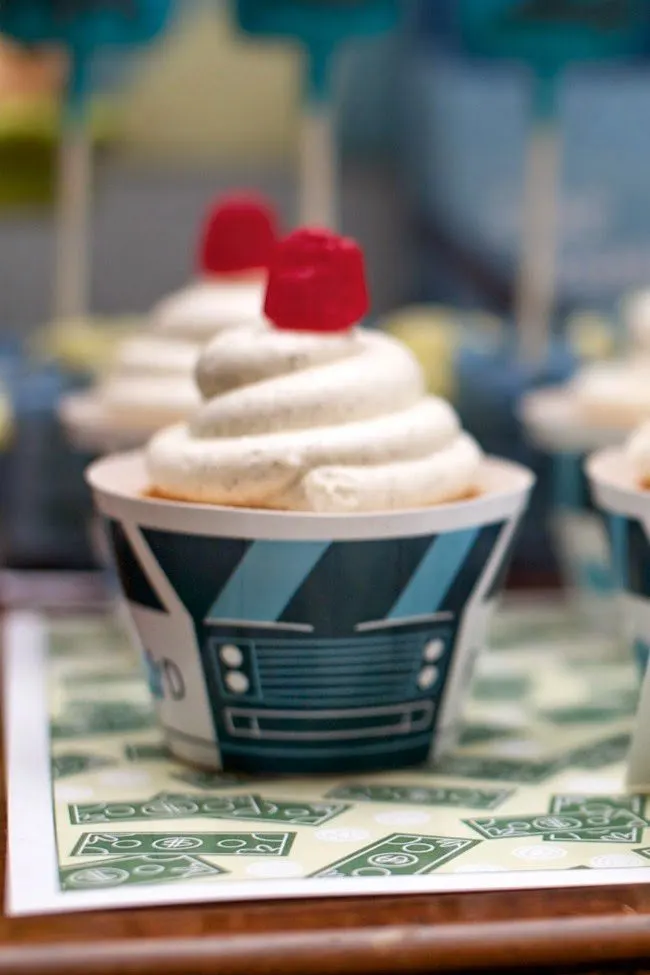 The robber's getaway car carries chocolate cupcakes. Of course there had to be donuts too. On the policeman's side they are freely offered on a pedestal but the robber's stash is on top of locked metal boxes…which didn't keep anyone from eating them!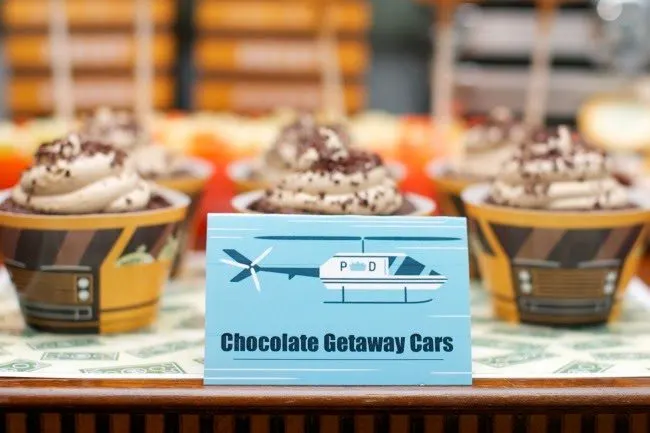 The suspects' line-up was a great spot for photo ops. Doesn't our gang look tough?!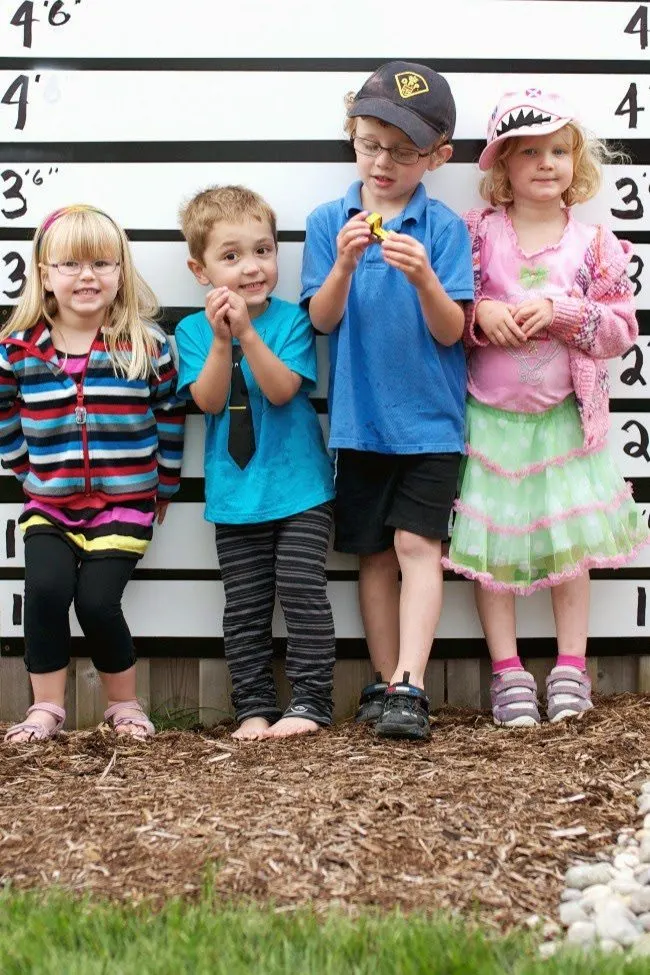 The kids played a "Handcuff Toss" game and they had to "catch" all of the robber decals I cut out and hid around the yard.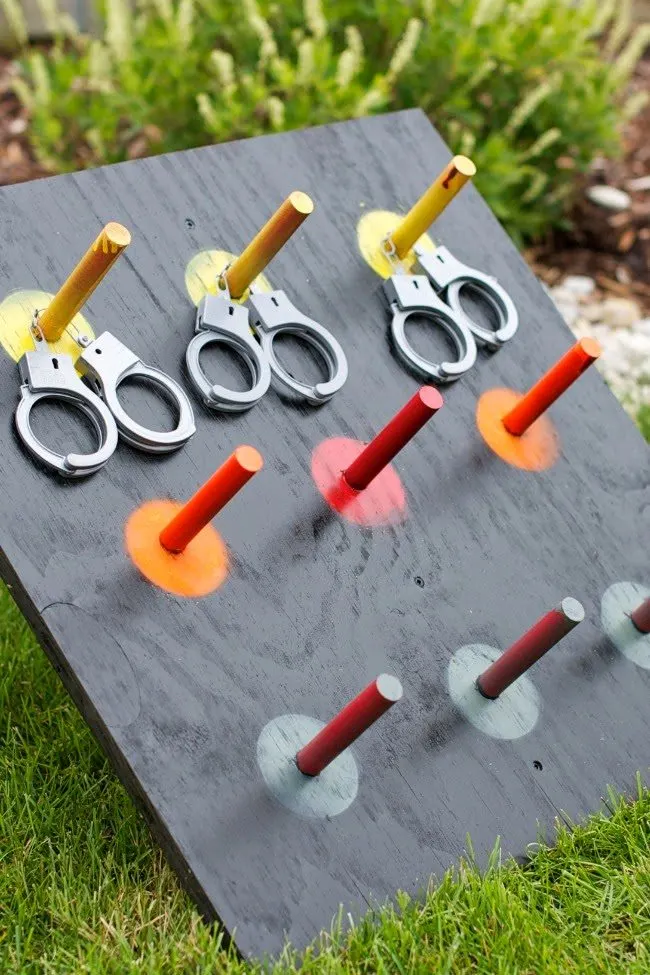 The party favors were a big hit with the kids. They each got to "adopt" a police dog and everyone received a policeman's kit that contained a visor, ID badge, a moustache, aviator sunglasses, memo pad, lock and key set, a magnifying glass and flashlight. Boys took home a police car and girls received "evidence"…aka jewelry.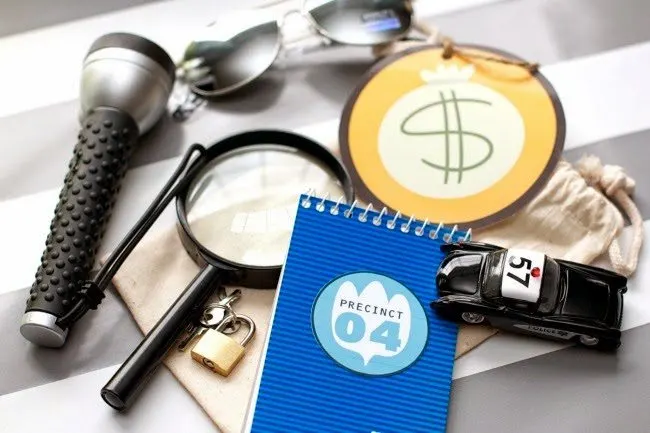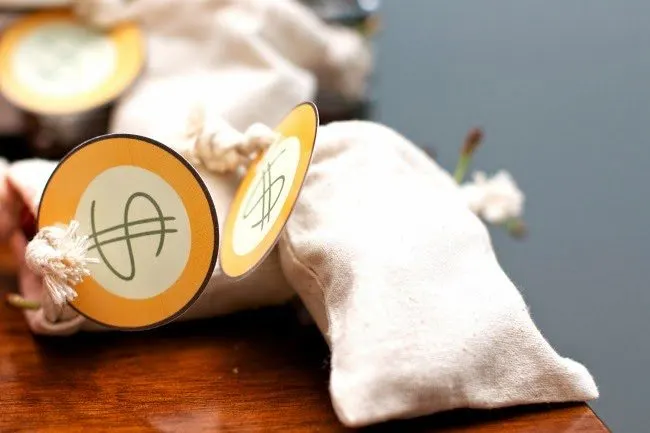 Sam and his friends got some swagger in with their giggles. Sam told me "it was awesome, Mommy"…just the kind of thing a mom likes to hear.