Celebrate St Patrick's Day like a true Irishman…with a big cup of Irish Coffee! I learned how to make the perfect cup of Irish Coffee from a bartender in the Emerald Isle and now I'm sharing how to make the best Irish Coffee with you!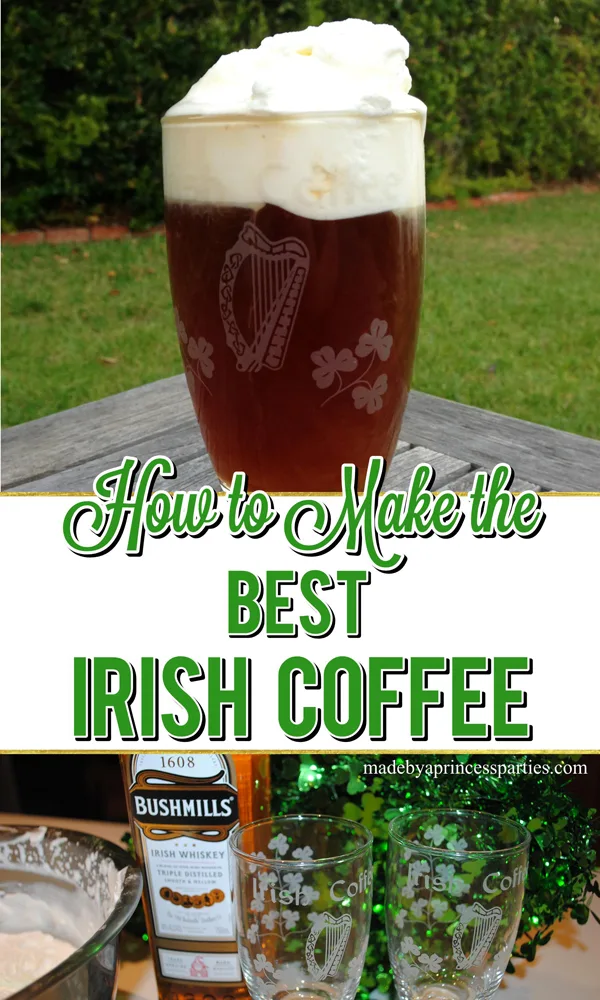 Looking for an authentic Irish Coffee recipe? Well look no further because I've got what you need! I traveled to Ireland and found out how to make the best Irish Coffee, with fresh whipped cream of course, you've ever had. Get ready to get your Irish on this St Patrick's Day with my recipe for the Best Irish Coffee!
Recipe for the Best Irish Coffee
In 1998 my mom and I traveled to Ireland together. It was a dream come true for my mom to travel to the land she felt such a strong connection to. It was October so still pretty cold but unusually dry lucky for us. Aside from sightseeing one of the first things I wanted to do was have a traditional Irish Coffee in a very Irish pub. There is something about having an Irish Coffee in Ireland…maybe the whiskey is stronger, maybe it's made by leprechauns, whatever it is I had to try and recreate the best cup of Irish Coffee I've ever had. I think I came pretty darn close!
Everything is Better in Ireland
Everything is better in Ireland. I can't explain it completely but one thing I noticed right away is that they didn't use whipped cream in a can. Oh no no no…they used real whipped cream. The kind they whipped themselves and scooped out of a metal bowl in their refrigerators. I was hooked. Once you have fresh whipped cream in your coffee you won't want to go back to that other stuff. Now when I make Irish Coffee I always make a big batch of freshly whipped cream in a big metal bowl and serve it in the Irish Coffee cups I got at the gift shop at the Blarney Castle. By the way, kissing the Blarney Stone is not easy! Nobody tells you that. There's a reason you get a certificate proving you did it!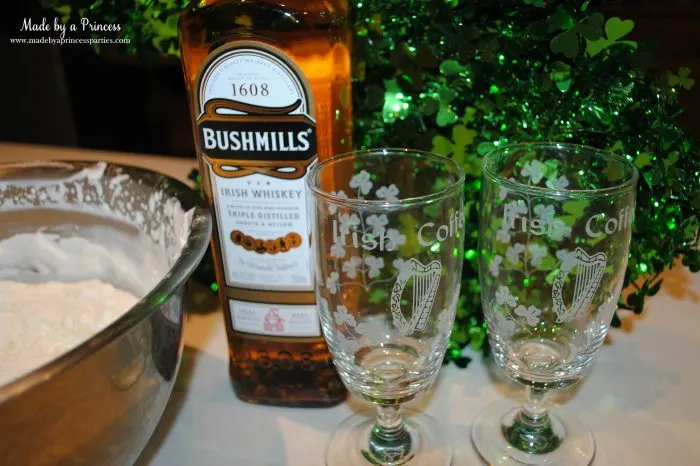 Fresh Whipped Cream Recipe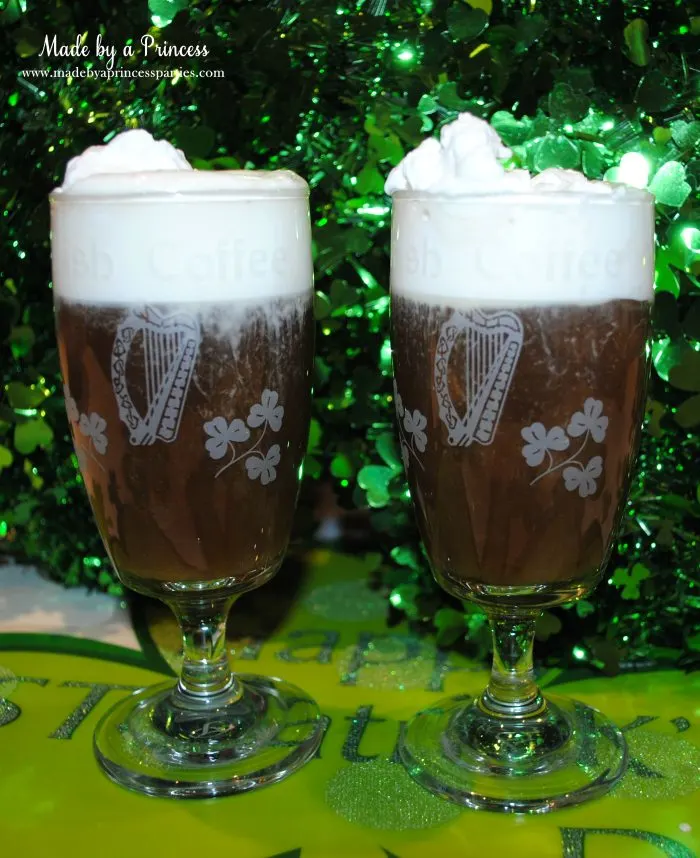 Best Irish Coffee Recipe
"May your glass be ever full.
May the roof over your head be always strong.
And may you be in Heaven half an hour
Before the devil knows your dead!"
Slainte! Happy St. Patrick's Day!