Need a quick and easy decoration for St. Patrick's Day? Put this wreath together in under 30 minutes with some supplies from the dollar store and shamrock cut outs!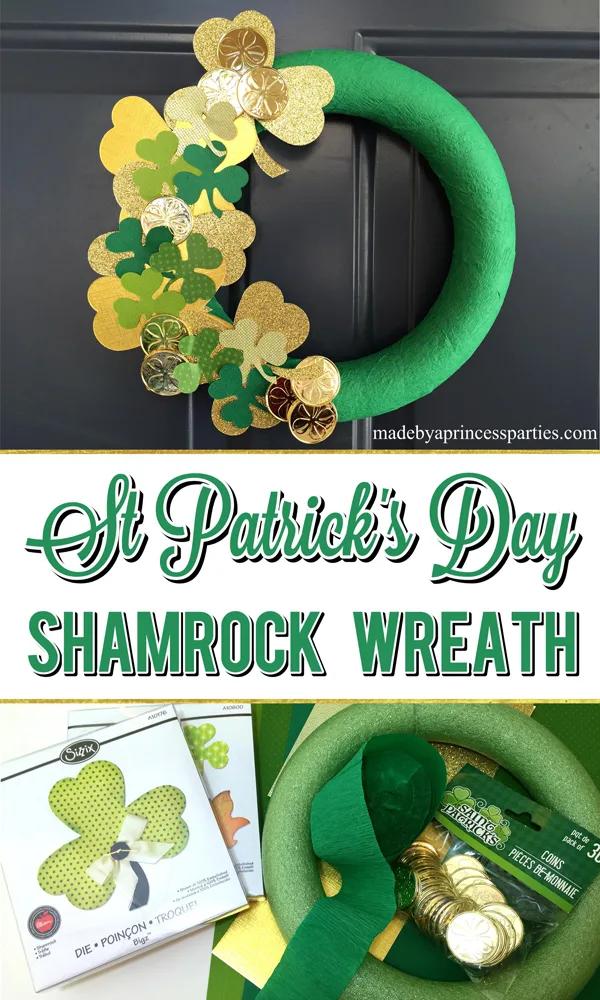 Learn how to make a super easy St. Patrick's Day wreath in less than 20 minutes! All you need are some items from the dollar store and some shamrock dies so grab an Irish Coffee and let's get started!
DIY Easy St Patricks Day Shamrock Wreath
My kids love St. Patrick's Day because that is when Liam the Leprechaun comes around. He creates all kinds of havoc in our house and usually makes a giant mess. We have a very precocious and mischievous little leprechaun! This year I thought it would be fun to make a new wreath with my little girl to welcome our little green friend. My daughter and I stopped by our local dollar store and picked up the foam ring, crepe streamers, and gold coins. I raided my cardstock and found scraps of gold and several different greens. Once you have all your supplies you are ready to go.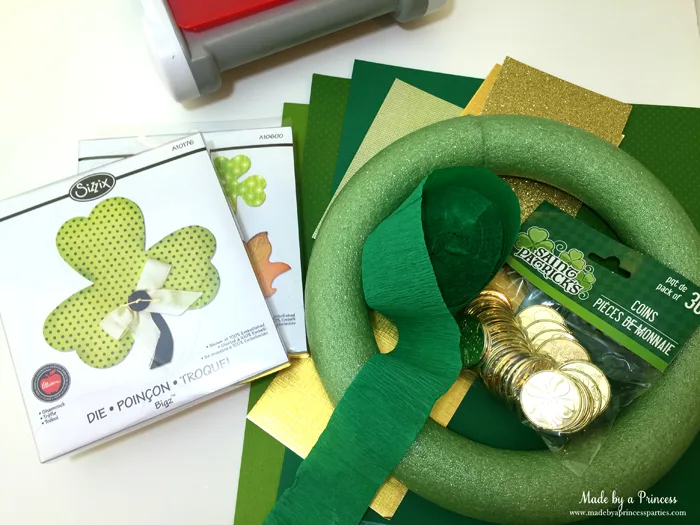 Use Sizzix Machine to Cut Out Shamrocks
Using the sandwich method (Cutting Pad, Bigz Shamrock Die, paper, Cutting Pad) roll your sandwich through the Big Shot Machine until the whole thing has come through on the other side. Repeat until you have enough shamrocks for your project.
Once you have your big shamrocks cut out take your green paper and using the sandwich method above cut out your smaller shamrocks using the Bigz Butterfly, Flower, Leaf, & Shamrock Die.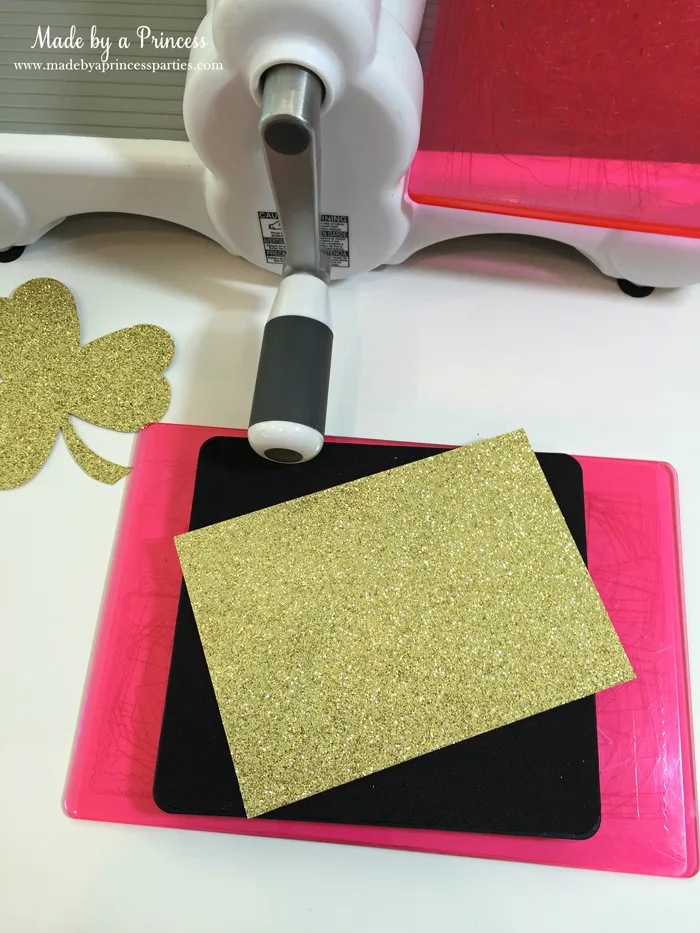 Here are the pieces I cut…you can cut as many as you like based on your own design preferences.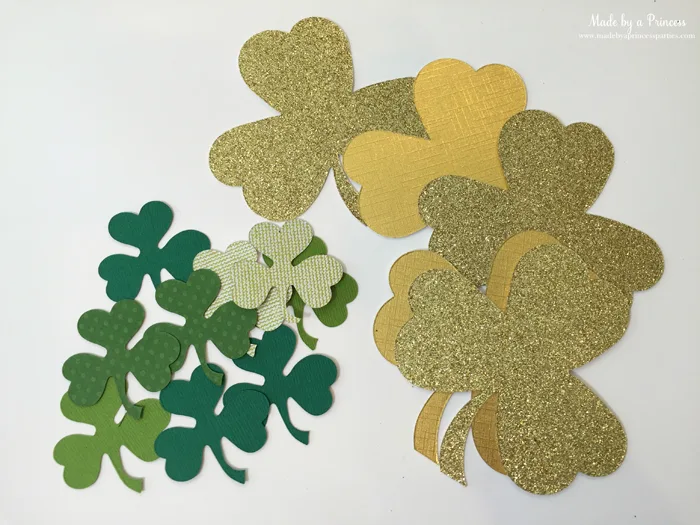 Now take your crepe paper streamer and secure with a dab of hot glue. Wrap around the whole ring and then glue end so it doesn't unravel.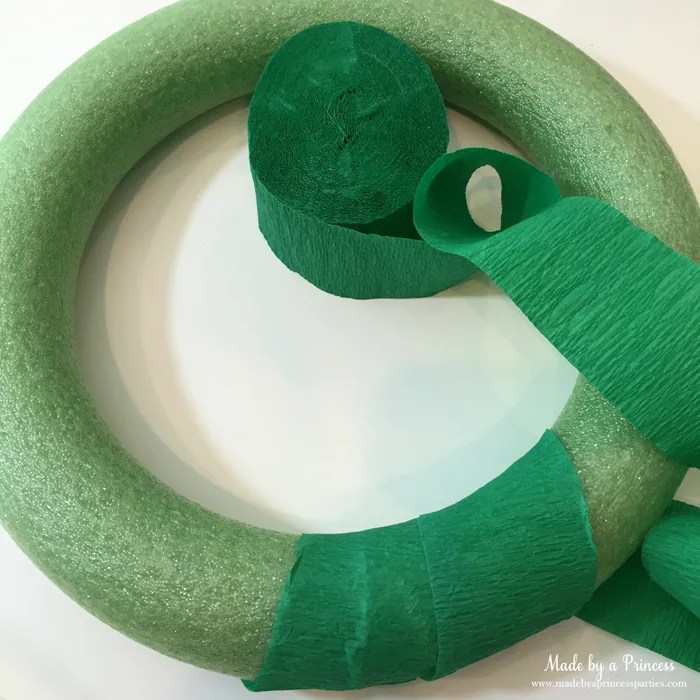 This is how your wrapped ring will look.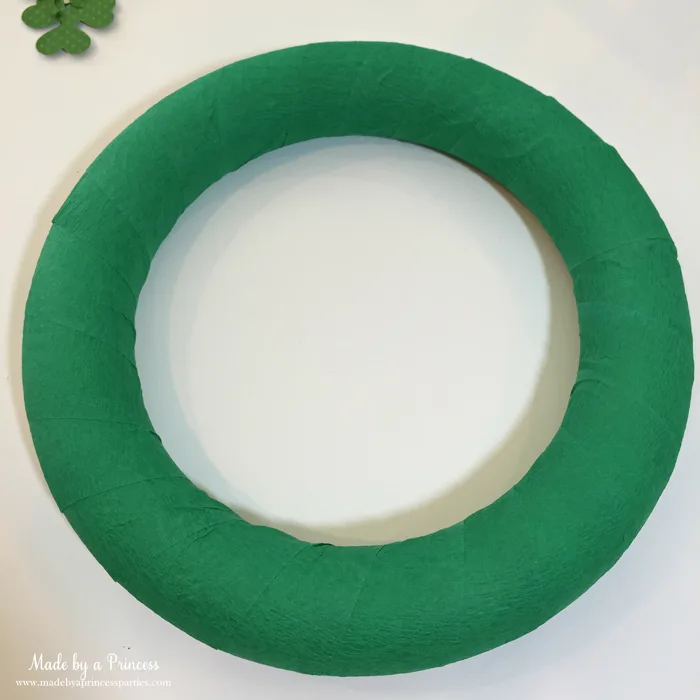 Hot glue your shamrocks and gold coins in place. Start with the large shamrocks, then glue the smaller ones, and then the gold coins. I suggest playing around with your design a bit before gluing. I like the half decorated wreath look but I think it would look equally as cute to go all the way around. Once you have all your supplies you could easily knock this out in less than 20 minutes.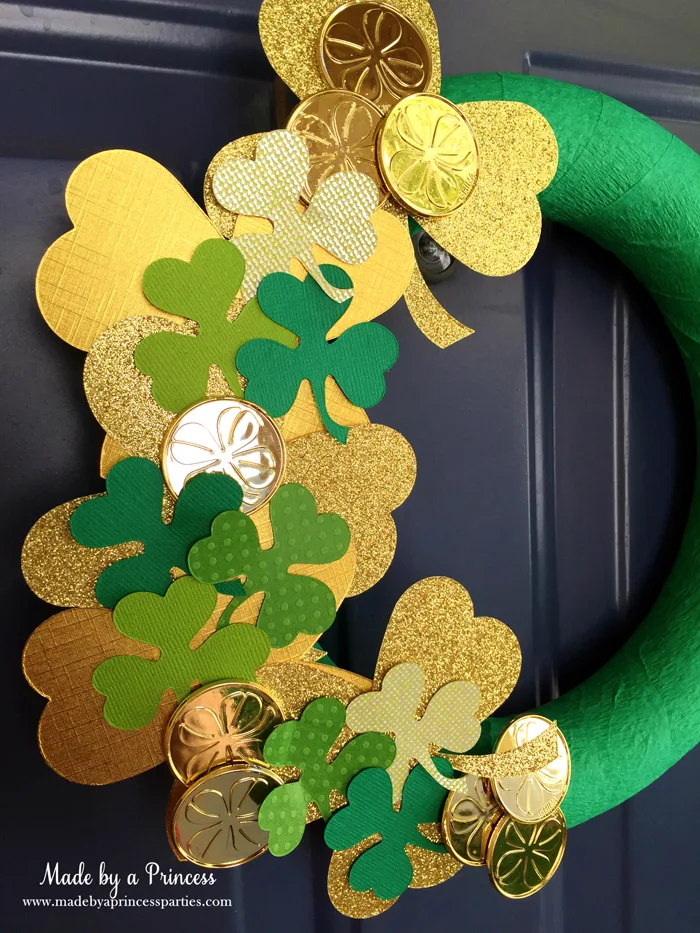 Ready for St Patrick's Day!
We are now ready for Liam the Leprechaun! Happy St. Patrick's Day!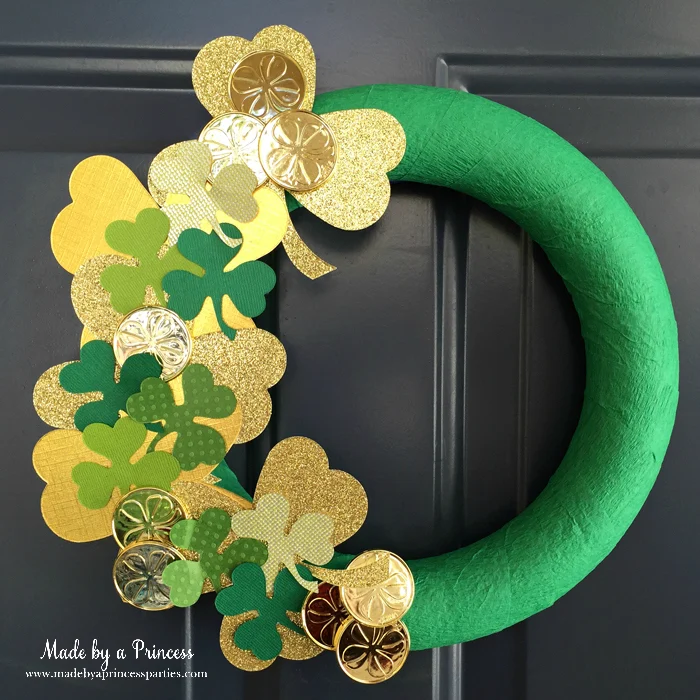 Happy Crafting!