This post contains sponsored content. All opinions are my own.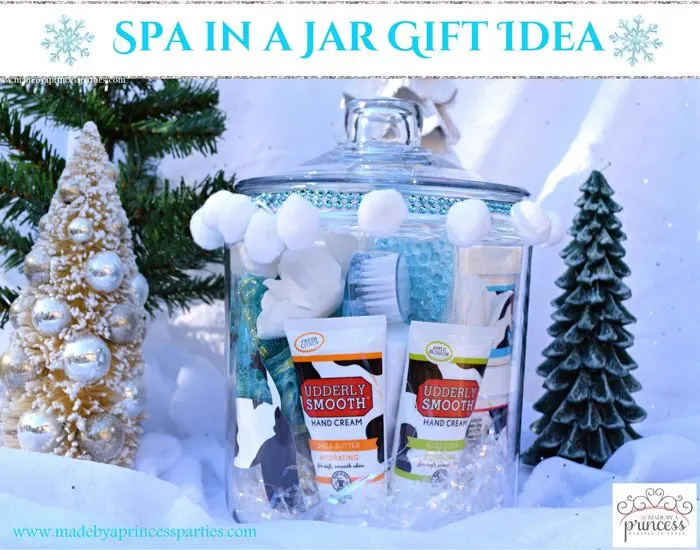 Know someone who is in need of a little pampering? I'm sure you have you several special people in mind! Wintertime can wreak havoc on our hands and feet so why not put together a Spa in a Jar? Udderly Smooth® has an extensive line of products to choose from and I'm going to show you how to transform a simple jar from Walmart, some things I grabbed from the dollar store, and a few of my favorite Udderly Smooth® products into the perfect Spa in a Jar Gift Idea.
If you have tried Udderly Smooth® before I just know you are going to love it. The cream was originally invented to use on cows for dry and chapped skin during the winter months and it worked so well on the cows they thought it would work just as well on people. They were right! I really love the foot cream. I live in sandals. Unless it's pouring rain you will find me in nothing but sandals. I have a pretty serious sandal tan to prove it. As much as I love them they don't exactly make for smooth as a baby's booty feet. I have used Udderly Smooth® foot cream for awhile and it works so well. I also really like the Aloe Vera & Vitamin E…it must be the beach inspired scent!
So…back to this awesome jar…I picked up this jar at Walmart for less than $8. It's a great size and holds a lot of goodies.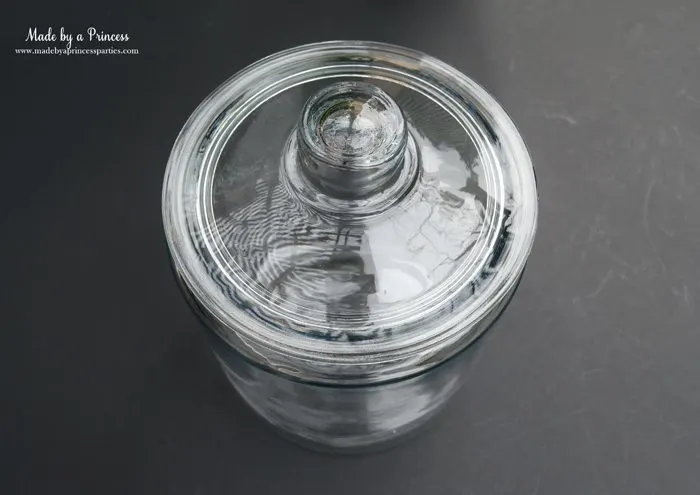 I then stopped at my local dollar store and found some fun things that I thought would go really well with the lotions. To be honest, I had my mom in mind so I chose blue things because this Spa Jar is going to be going under the tree for her. My mom is awesome and she deserves to have a jar full of lotions she can pamper herself with.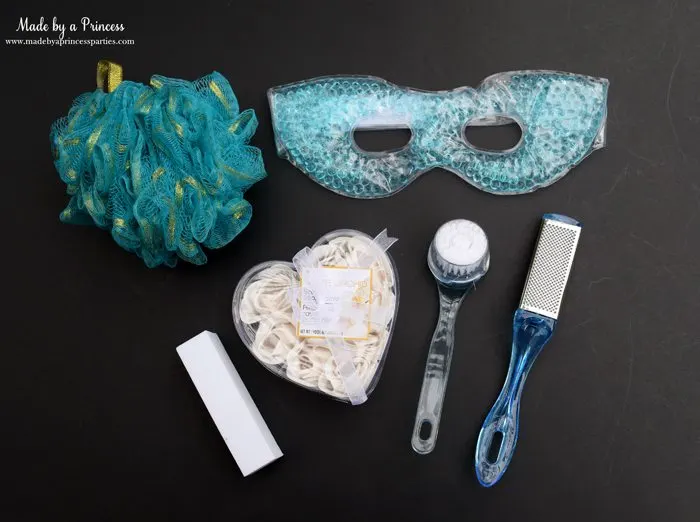 Look at all these fun things!
Udderly Smooth®
has created some really fun new scents.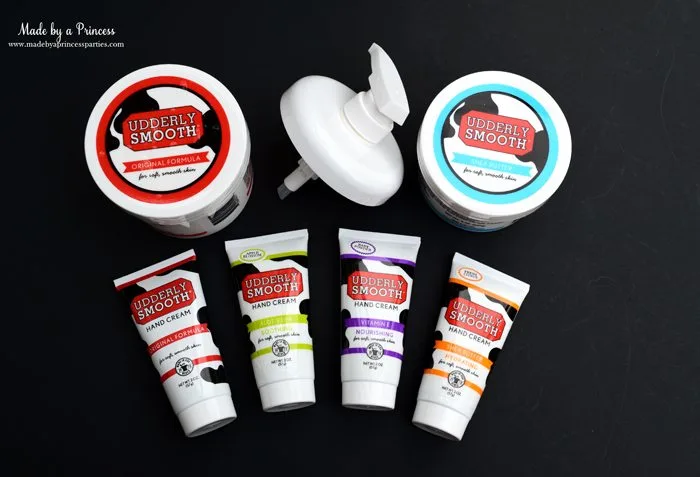 I added some pom pom trim that
Laura Kelly-Walters
sent me along with some turquoise bling (because that's my mom's favorite color)…I'd say this Spa Jar is ready to be enjoyed.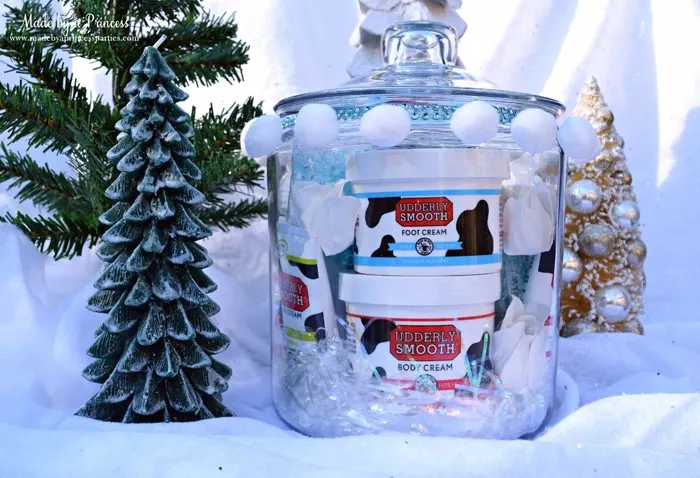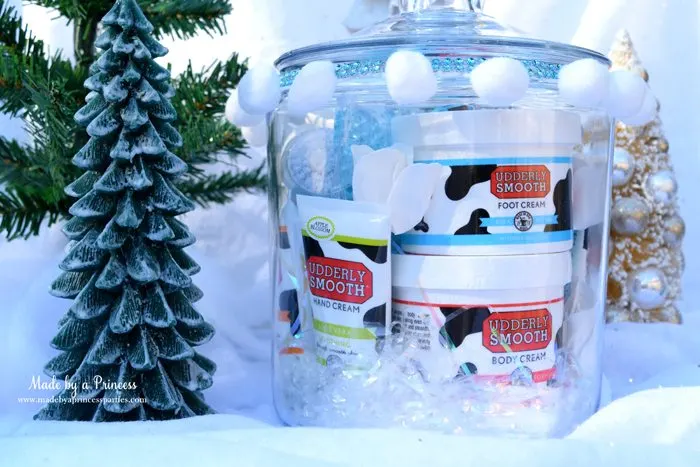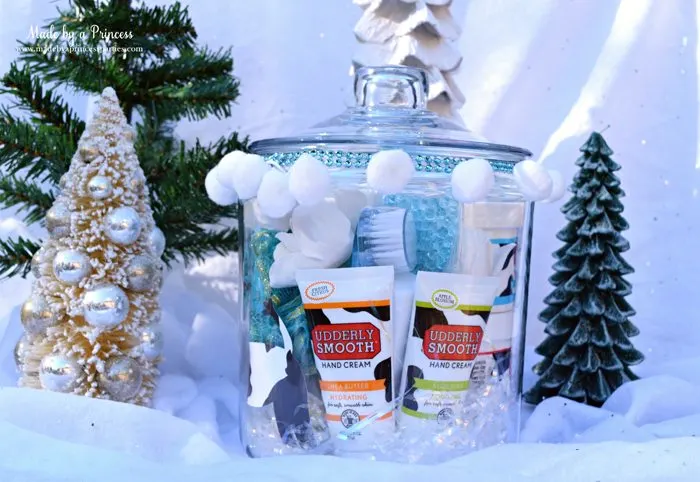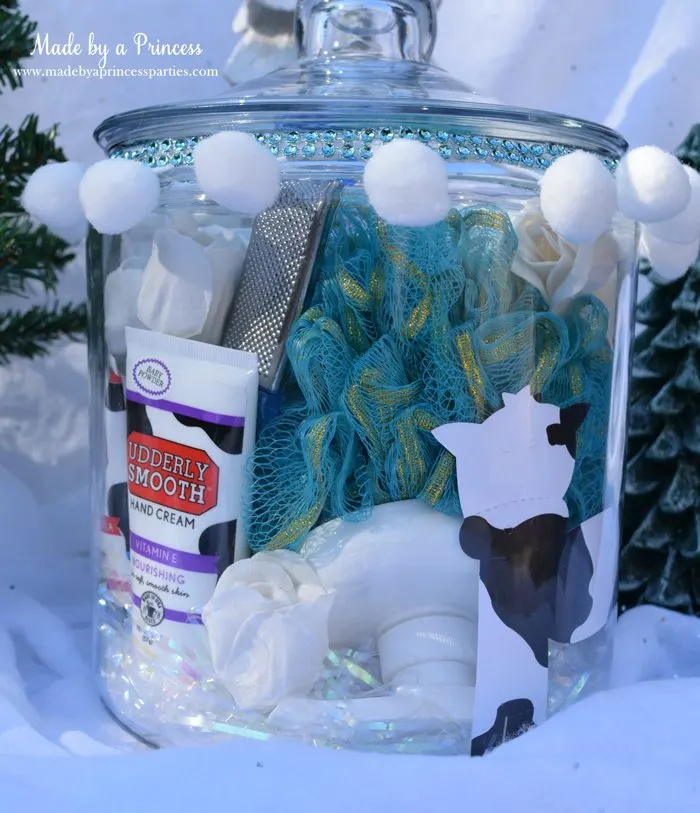 Isn't that little cow the cutest? Don't be fooled by substitutes…always look for the black and white cow spots.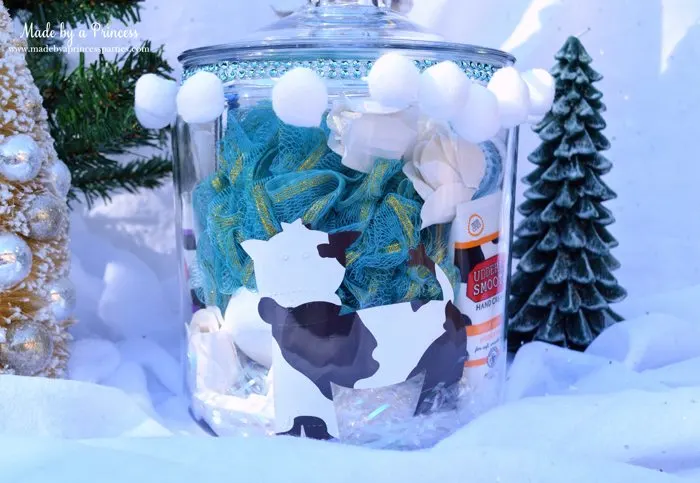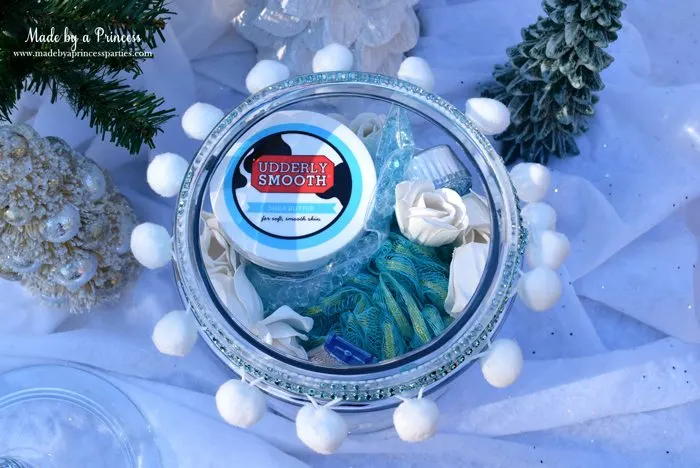 More awesome goodies from
Laura
! Laura is our hostess, the coordinator of this Udderly Smooth® Blog Hop, and the artist who created the coloring book you see below. It's adorable. My daughter claimed it immediately (along with the lollipop that I dolled up) and has enjoyed coloring in it.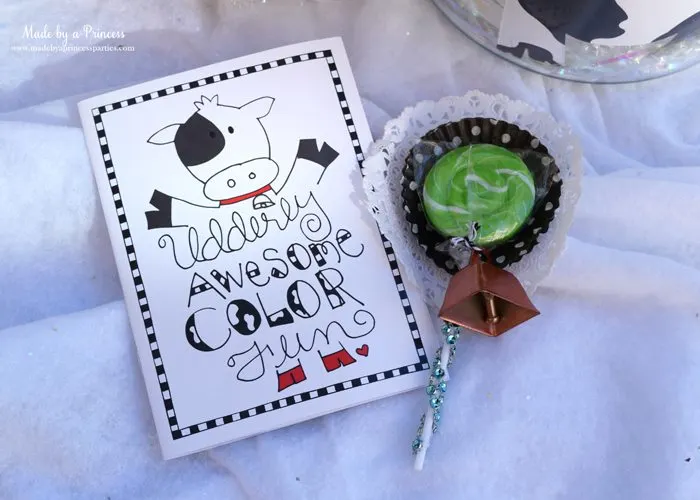 Now that you've seen how I put the lotions together I hope you'll check out what my fellow blogger friends did with theirs. Here's a little sneak peek…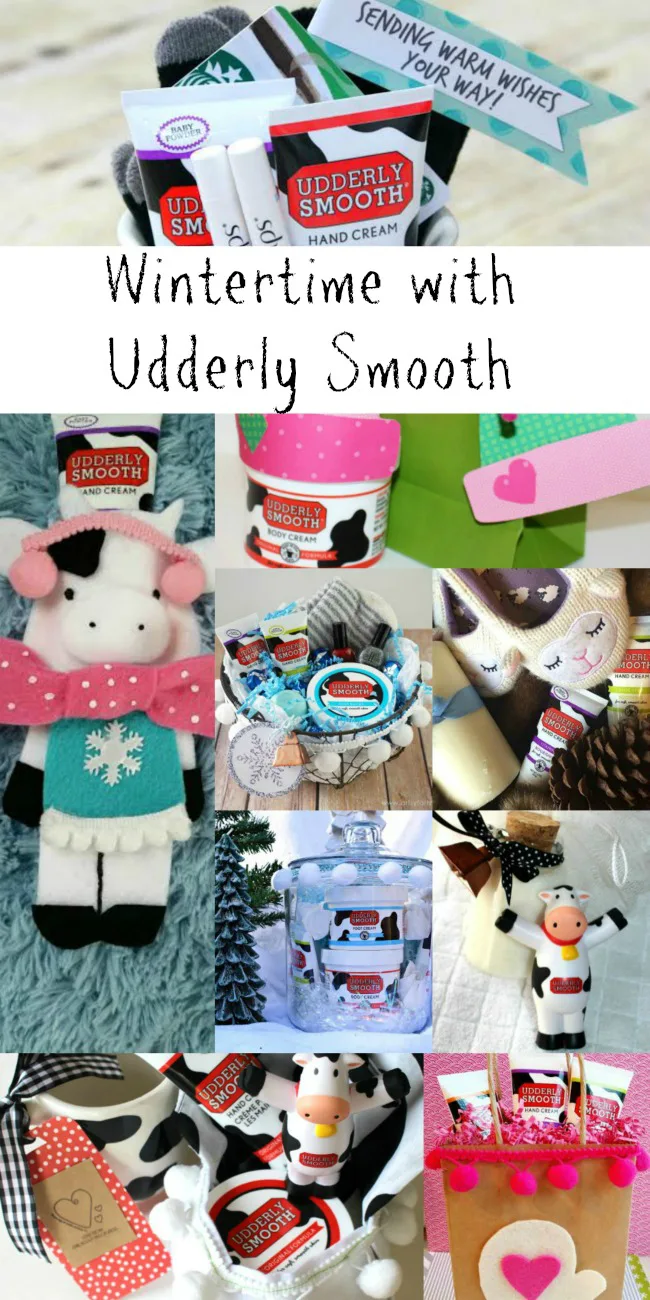 You made it this far…congrats and thank you! Guess what?! You can enter to win a $50 VISA Gift Card and an Udderly Smooth Prize Pack! Contest ends December 10th. Enter using the Rafflecopter below.
Thank you for being a part of our Udderly Smooth Blog Hop…don't forget to check out what my friends have done with their lotions. Happy Holidays!