This shop has been compensated by Collective Bias, Inc. and its advertiser. All opinions are mine alone. #SingWithPost #CerealAnytime #CollectiveBias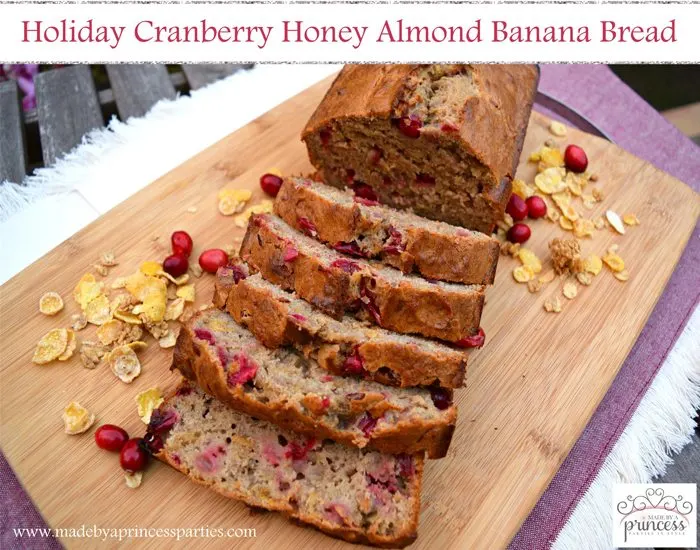 Can you hear the jingle bells jingling? Or maybe that's the cast of SING singing! We are so excited about the holidays and this movie coming out December 21st! In honor of the movie release and the huge SING National Sweepstakes I have given my classic banana bread a bit of a makeover and turned it into a Holiday Cranberry Honey Almond Banana Bread using Honey Comb cereal and Honey Bunches of Oats Almond flavored cereal as well. My family devoured it! Read more for the recipe and the sweepstakes information.
My daughter has watched every one of the SING trailers on YouTube probably 5 dozen times each. She knows the characters and all the song snippets and is anxiously awaiting the movie release next month. It's loaded with a great cast like Matthew McConaughey, Scarlett Johansson, Reese Witherspoon, Jennifer Hudson, & John C. Reilly. Before I get into how I made this yummy bread I want to let you know how you get enter for a chance to win $100,000. Inside the box of every specially-marked box there is a special code. You will take that code and enter it on the SING Movie Sweepstakes website. When you enter the site you will "meet" some of the characters and answer some fun questions. Based on my answers I am most like "Johnny" voiced my Taron Egerton. Johnny is apparently "a soulful gorilla whose passion for singing conflicts with what his father's criminal ambitions for him." Yeah, a singing career sounds way better! Anyway, don't forget to enter! Look for boxes that look this these…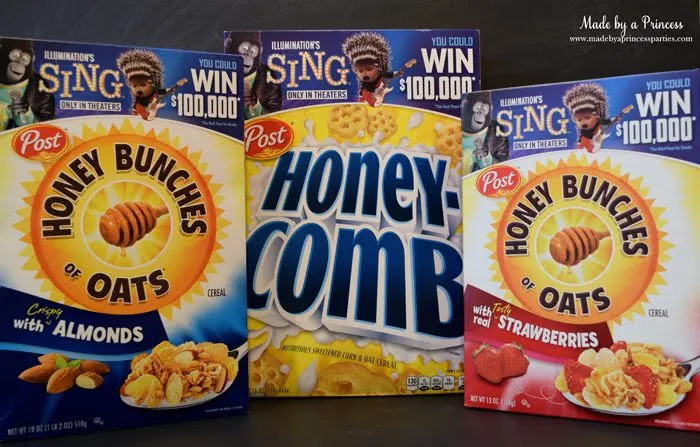 The bread recipe itself is pretty straightforward but I'm showing you the cranberries because I did something a little different. In addition to adding a cup of fresh whole cranberries I also made kind of a sauce. I don't really know what to call it actually so for the sake of this post we'll just say sauce.
Put a cup of fresh whole cranberries in a small pot on low-medium heat with 2 tbsp of water and 1 tbsp of sugar.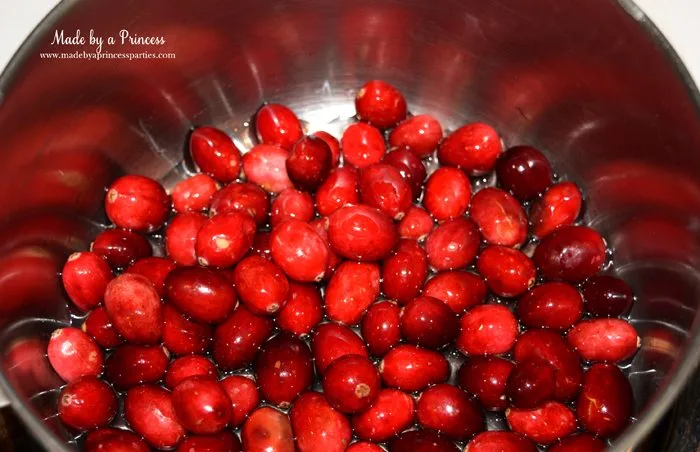 The berries will start to pop pretty quickly. Once all the berries have popped remove them from the fire and place in a bowl to cool.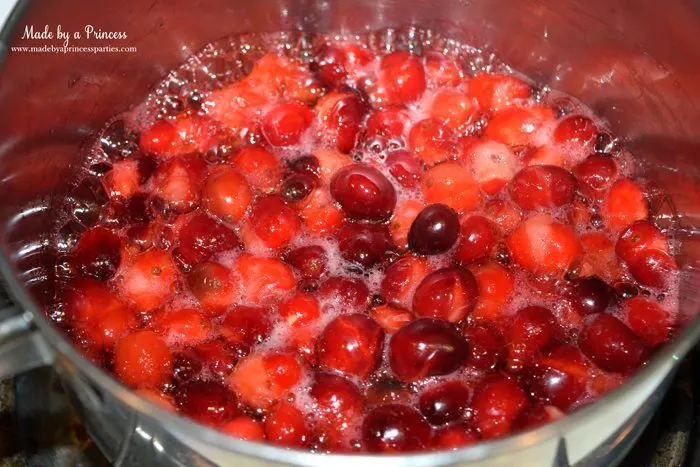 Once you've followed the instructions for making the bread the last step is to fold in the cereal. You will add 1/2 cup of Honey Combs cereal (crushed) to your batter and a 1/2 cup of Honey Bunches of Oats Almond flavored. Bake at 350 for at least an hour. Every oven is a little different so you may need to bake a bit longer. I ended up baking for an hour and 15 minutes. Once your toothpick comes out clean you know it's ready.
Serve with a side of Honey Comb cereal for snacking and a little butter and you have the perfect little afternoon snack before the kids get home!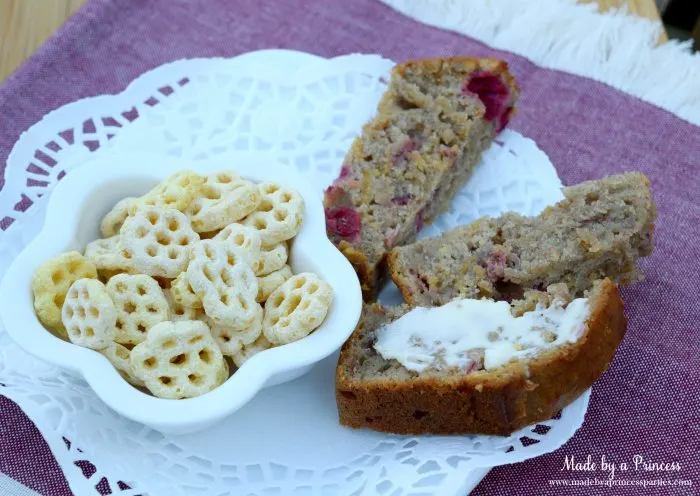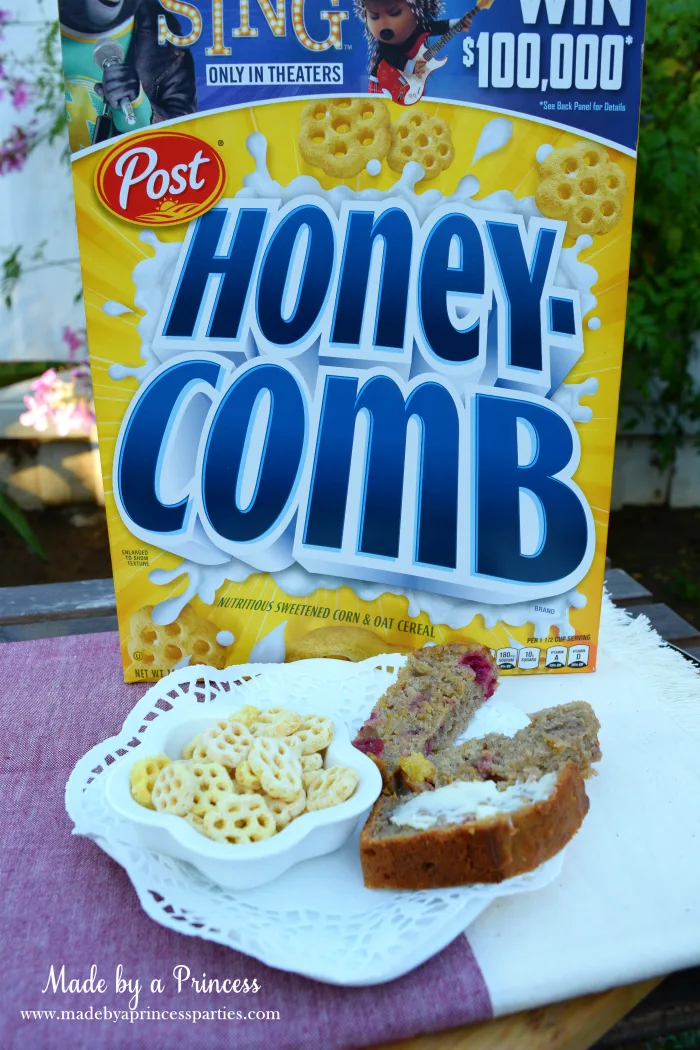 This would be a great bread to bake in smaller pans and give as gifts for teachers, friends, neighbors, or to take as hostess gifts.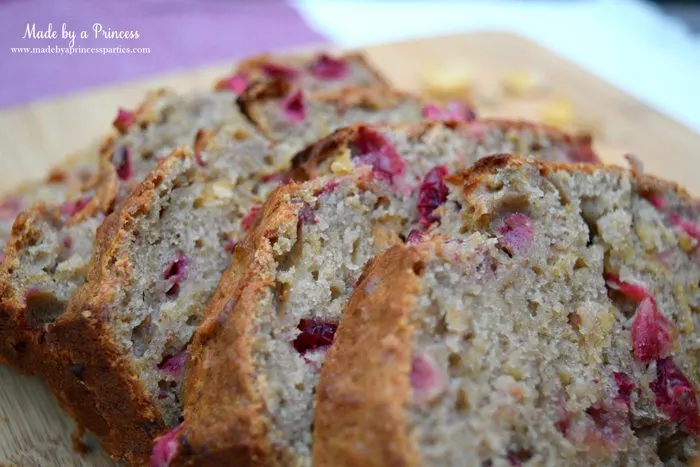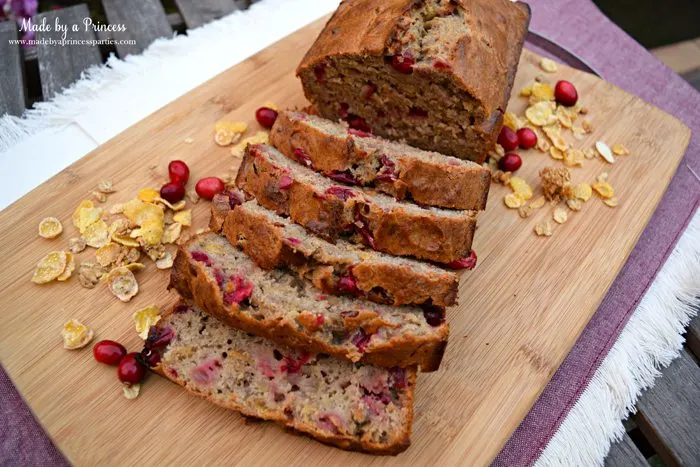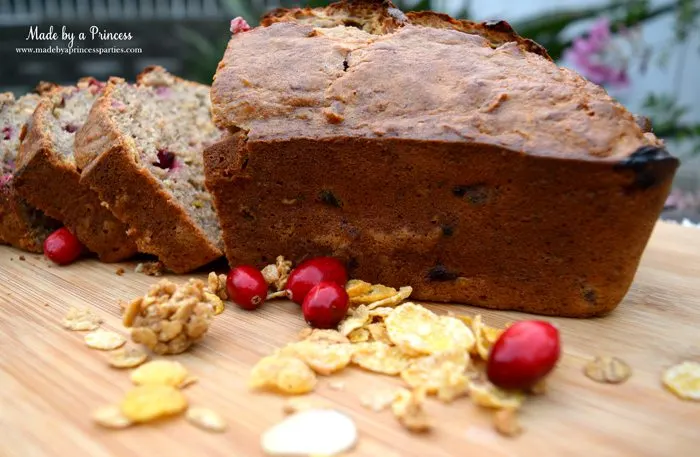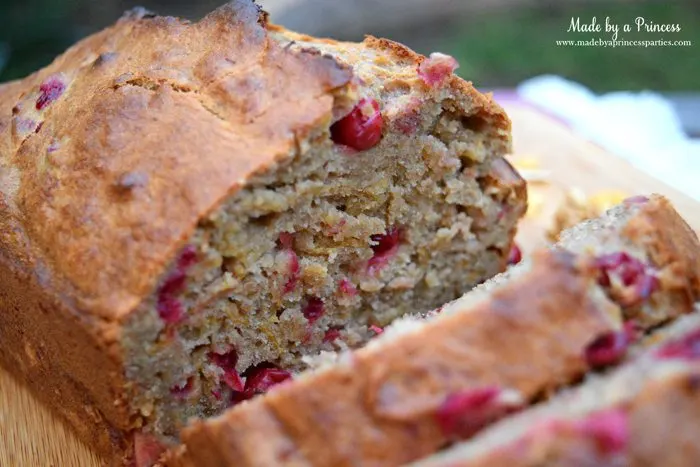 My husband said he likes this version even better than my tried and true banana bread. I told him he better enjoy it while he can then since cranberries only come around once a year!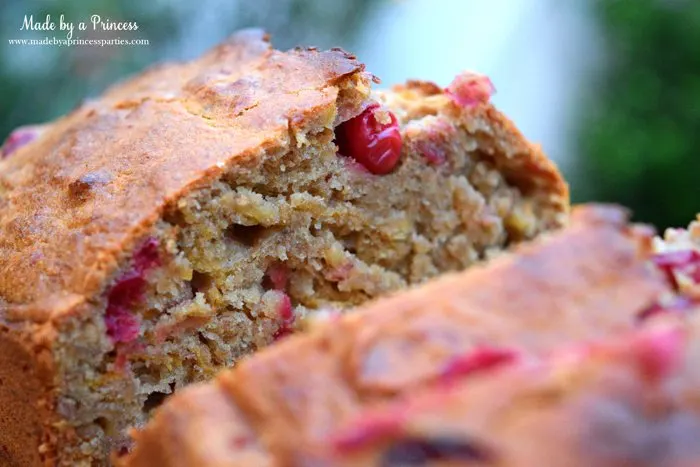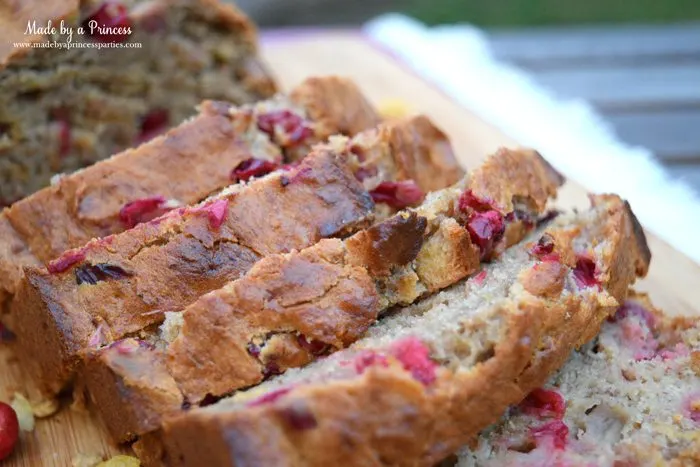 I hope you enjoyed my Holiday Cranberry Honey Almond Banana Bread recipe. Please let me know if you try it.
Want to see how others are enjoying their cereal? Check out these great recipe ideas! Don't forget to check out the #CerealAnytime Pinterest Board too for tons of ideas on how to incorporate cereal into your everyday life. Cereal is definitely not just for breakfast anymore!
You can find all the ingredients you need for this bread at Walmart. The cereals can be found right here…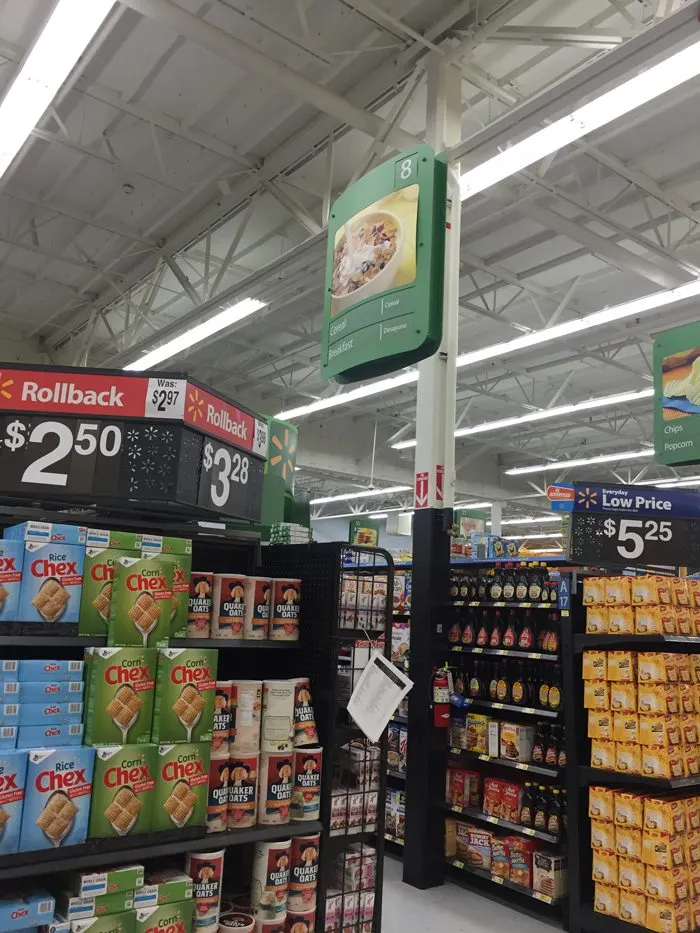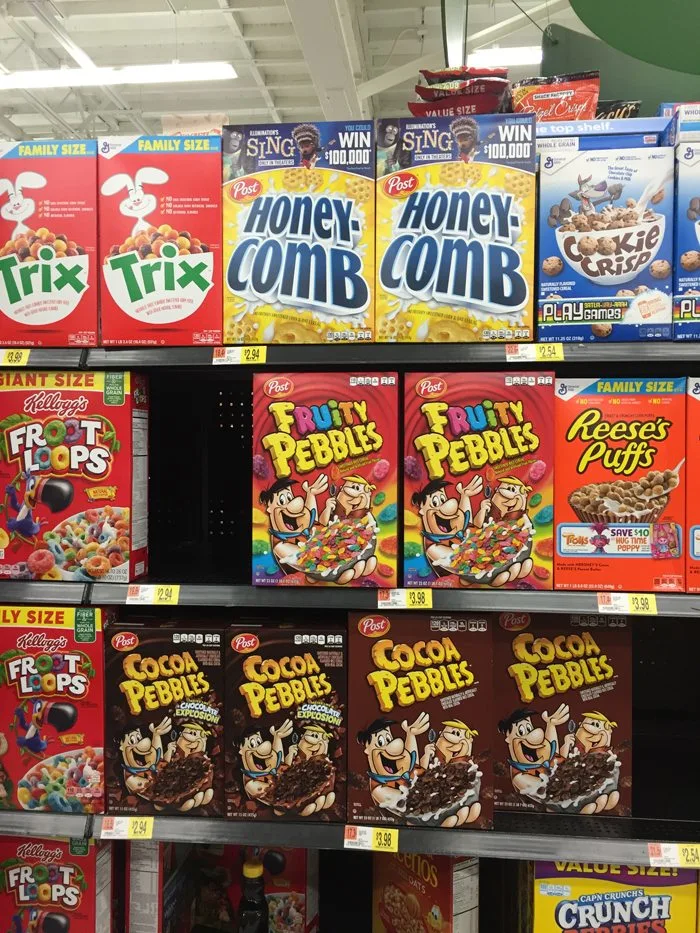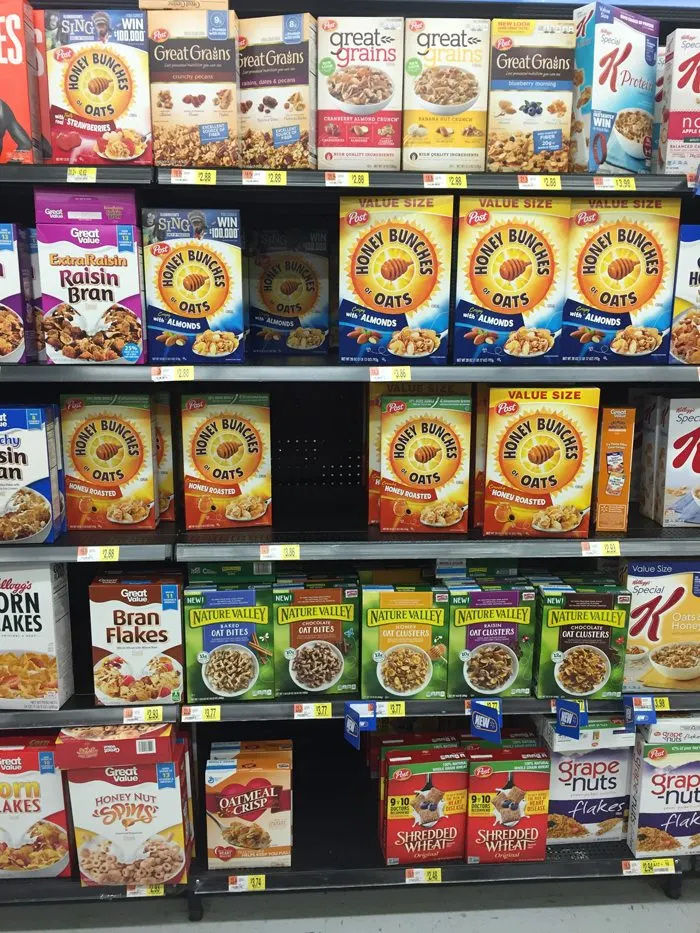 Happy Holidays!