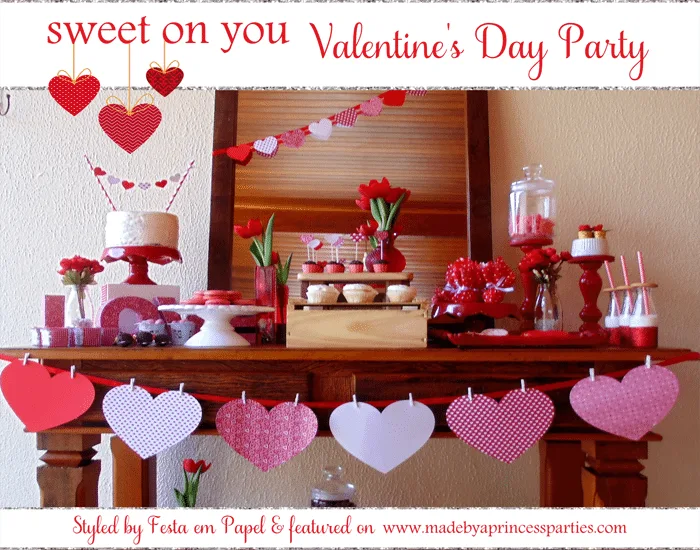 I really am a sucker for pretty much all things Valentine's Day related. I don't even need something big and extravagent…flowers, chocolates, and a dinner at home with my family. This set up from Bárbara Peres and her partner, Aline, of Festa em Papel is just darling and sure to make your heart smile.
"I'm Sweet on You Valentine!" At least that is what this party says to me! Bárbara Peres explains how she came up with this concept: "The inspiration of this table came from love. We used strong colors, hearts, and lots of love. The idea was to hold a small table, to be created at home, with a few items but with the same feel of a large celebration.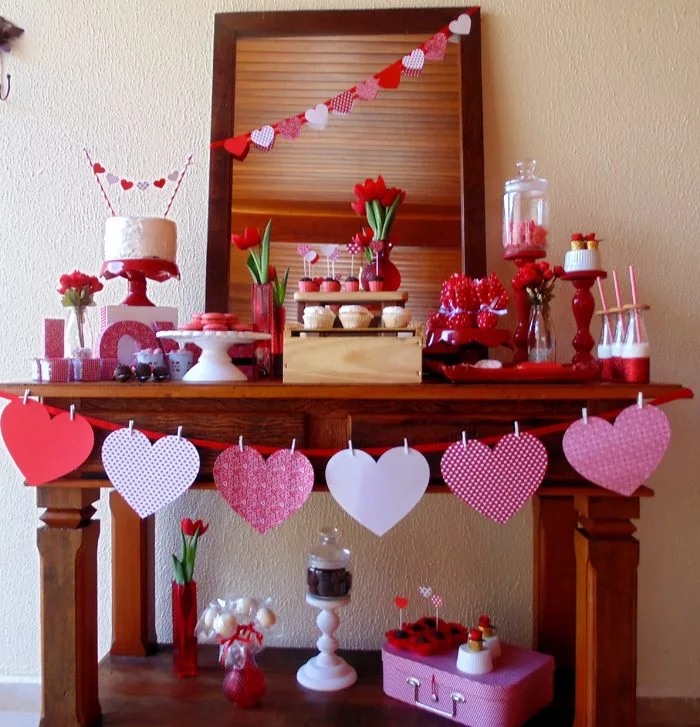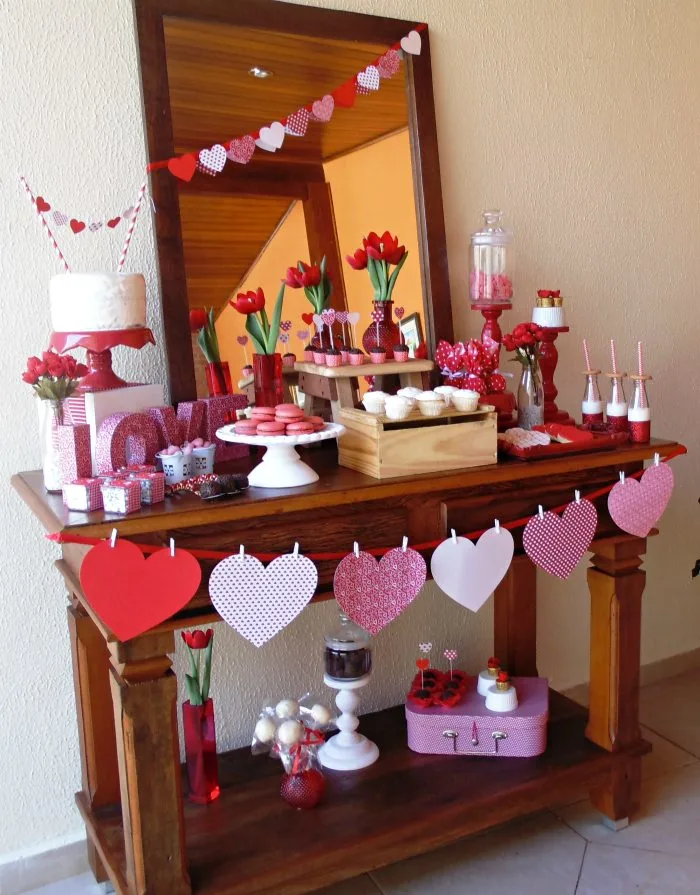 We used decorated heart-shaped cookies, crystal embellished spoons, mini roses, glittered glass bottles with milk and biscuit setting on the straw, chocolates wrapped in cloth, a paper heart garland on the cake, and sweets with heart toppers.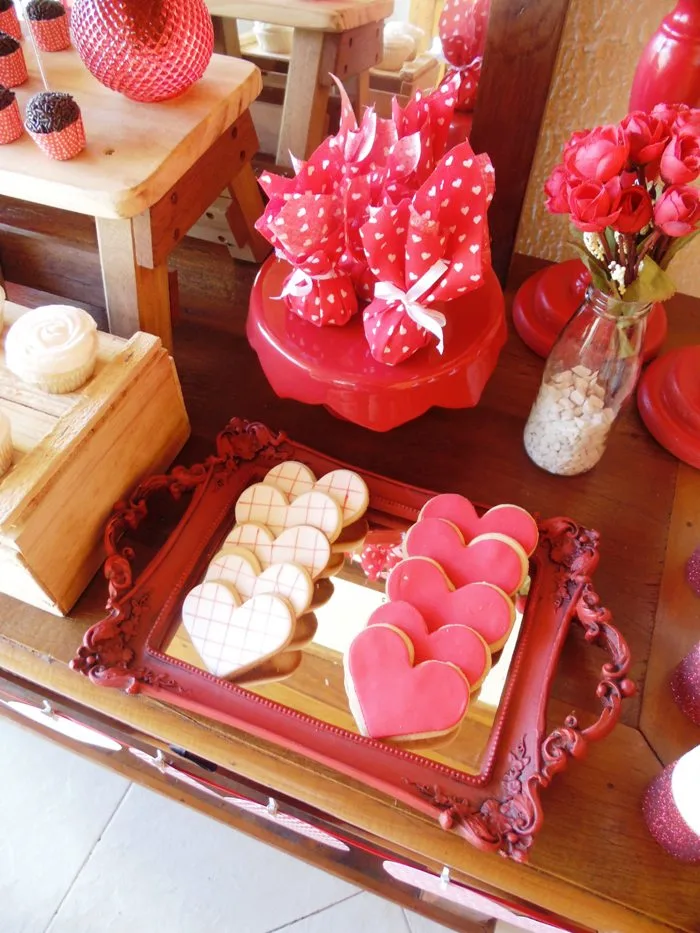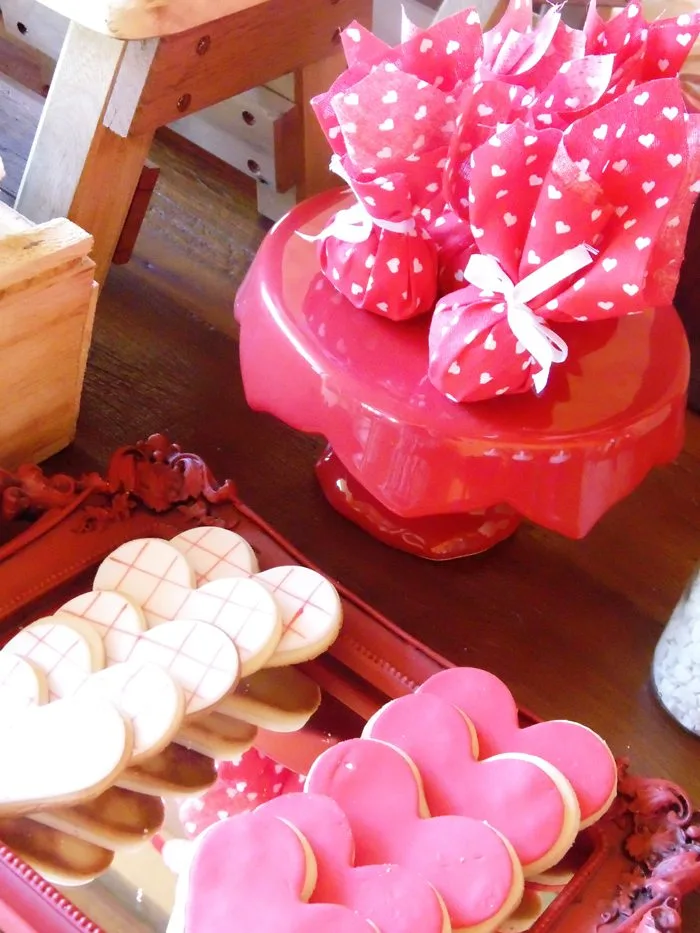 Beautiful pink macarons from Avec Macarons also adorned our table.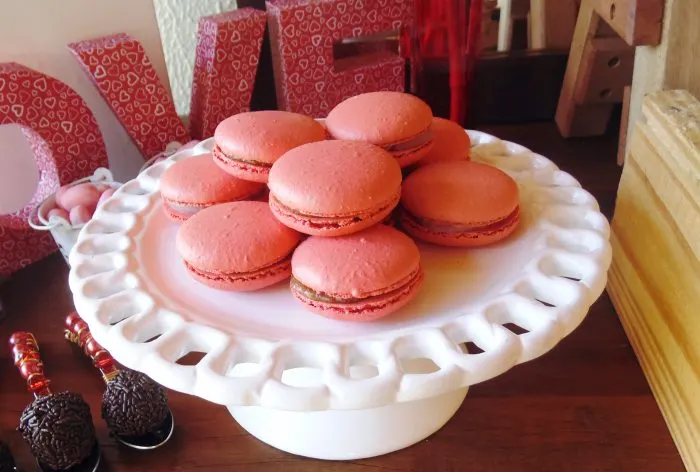 You can never go wrong with glitter so we glittered these glass bottles.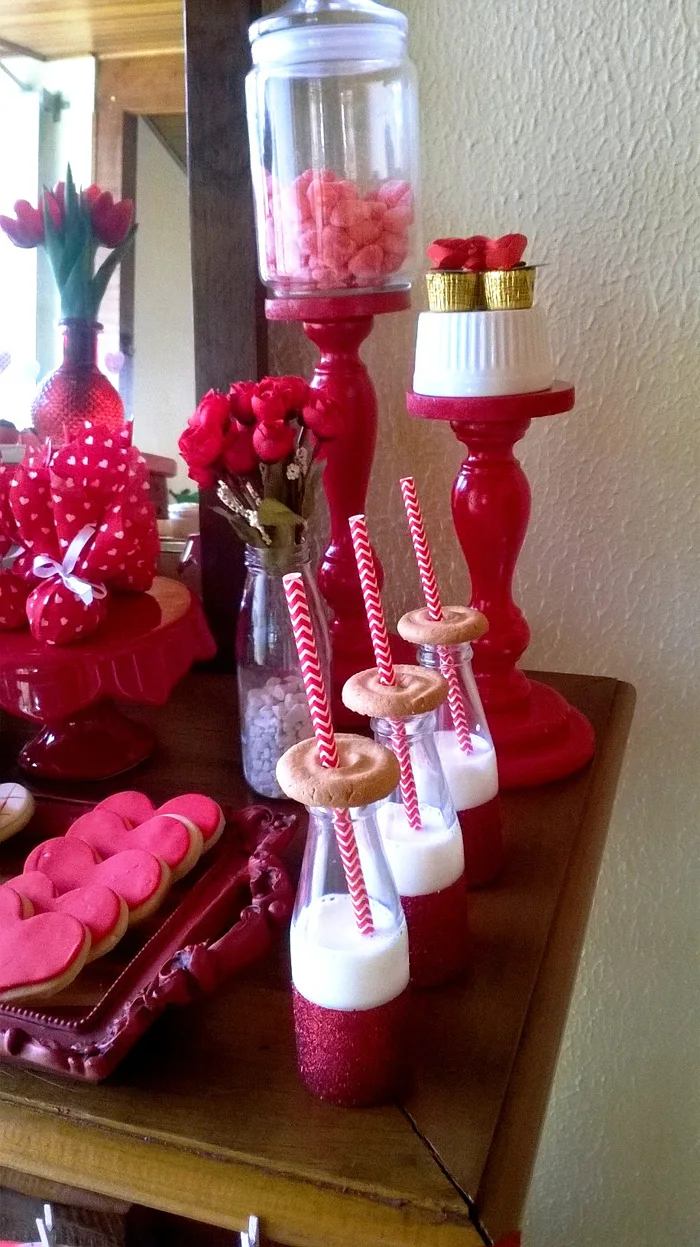 Gummy hearts in a glass jar and chocolates with paper roses on top…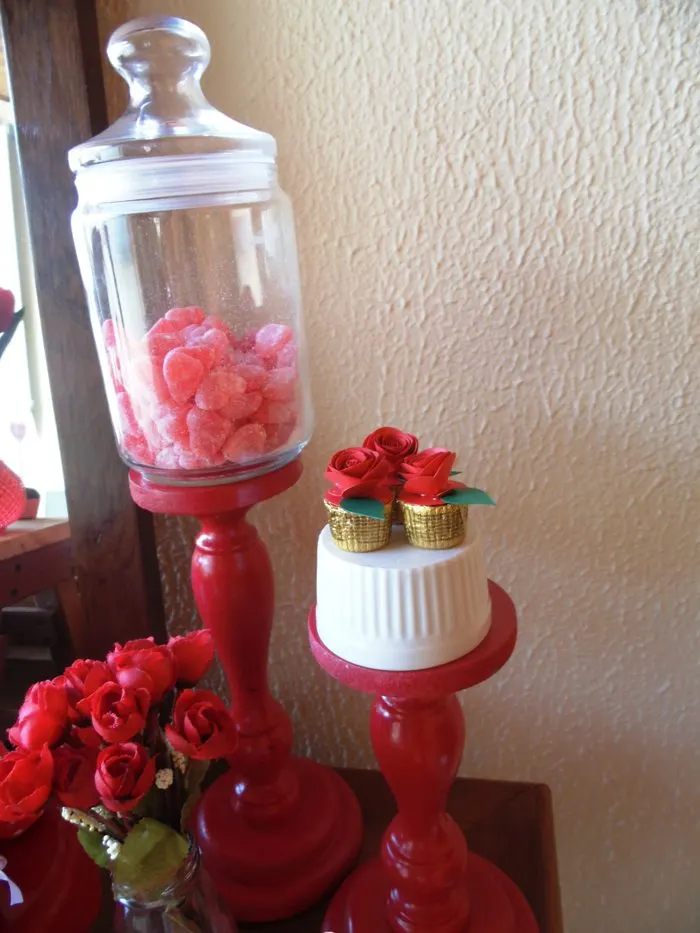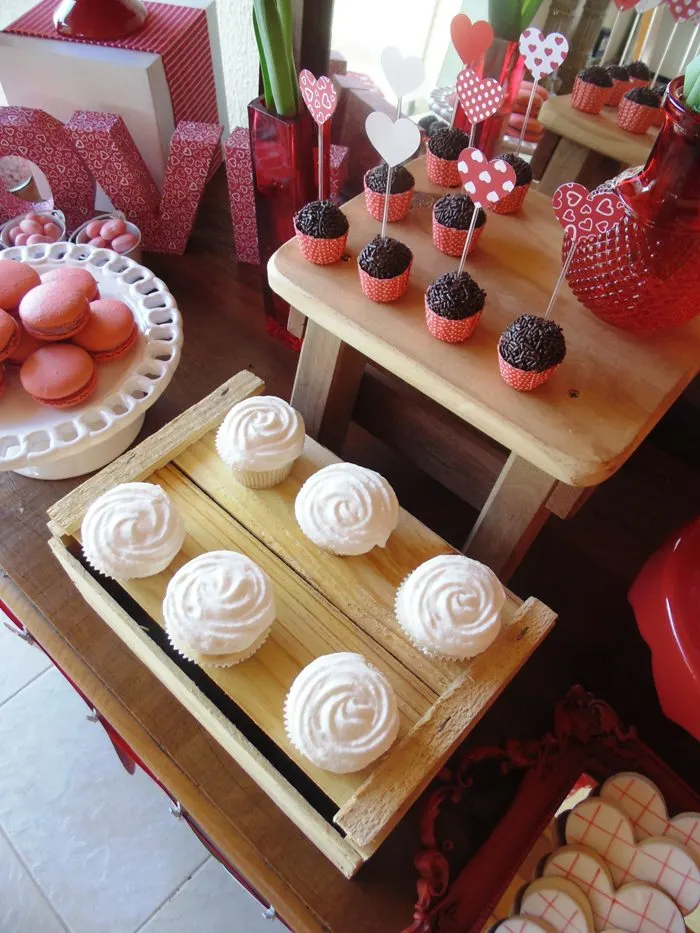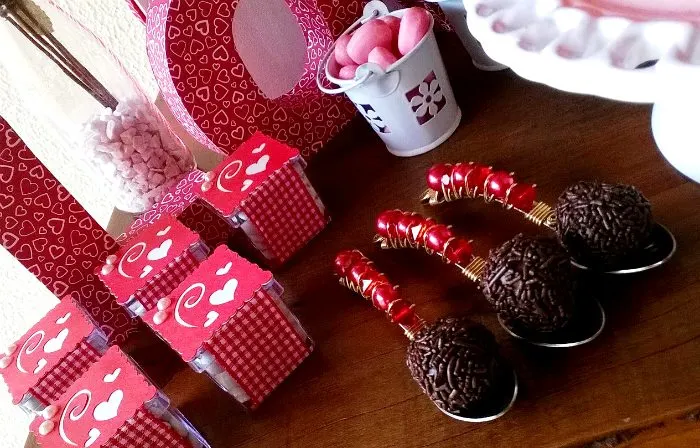 Vendor Credit:
Styling & Design: Bárbara Peres and Aline of Festa em Papel
Cel: (12) 988094412
Macarons: Avec Macarons
Cake, cupcakes and popcake: Sweet on end
Happy Valentine's Day! Go grab your honey with a big smooch and say, "Sweet on You Valentine" and see what happens!