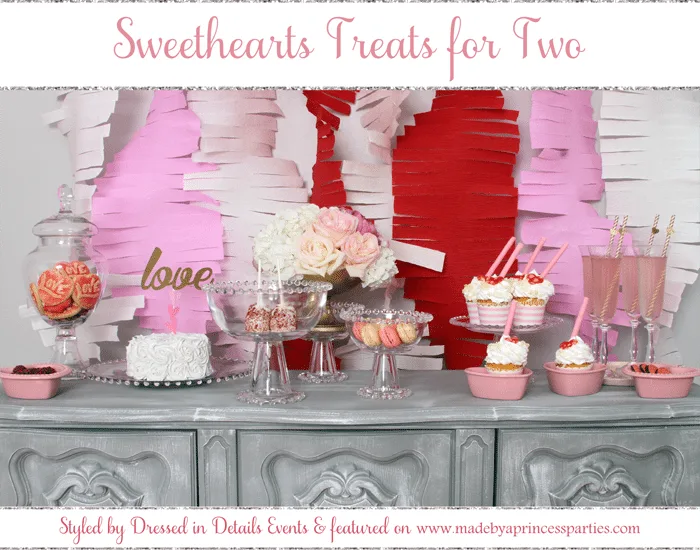 If you are in need of inspiration for your celebration, however, Brittany of Dressed in Details Events has set the stage for a romantic and intimate evening. Her Sweethearts Treats for Two styled shoot is just gorgeous and everything about it whispers love. The soft pinks are warm and inviting while the reds turn the fire up. Read further for details and pictures.
Brittany is here to tell us about her inspiration for this design: "Let us surrender to love. Shall we? I will admit that I am an enthusiast of romance and endearment. A few weeks ago, with Valentine's Day in mind I decided to design a styled project that would truly capture the hearts of all whom adore a wealth of pretty and sentiments of affection. I am in awe of how what once was a vision, married each design element to create a heart full of flutter. A buffet with a spread of delectable sweets, a hand crafted fringed paper backdrop and the most beautiful gold scripted calligraphy, unveiled an escape from the mundane ways to celebrate a day associated with love.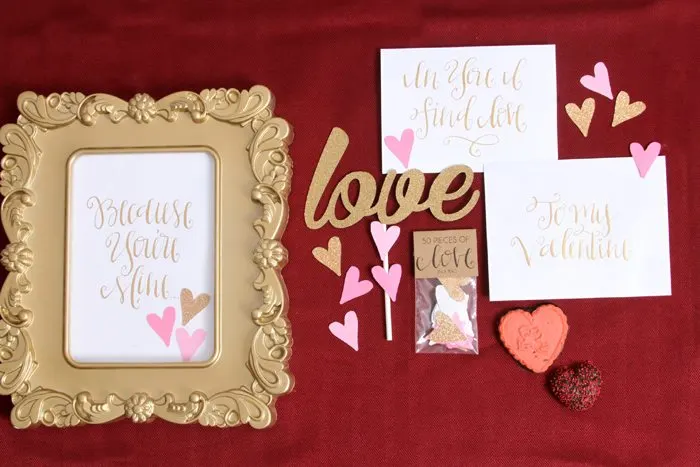 Remember your heart skipping a beat as you crossed paths or made eye contact with your first crush? THAT is the feeling I had here after seeing my sketches and papers full of scribbled notes from phone calls and meetings with vendors come to create something as sweet as THIS. The silvery brush stroked vintage buffet filled with sweet courses gave me that love story warmth.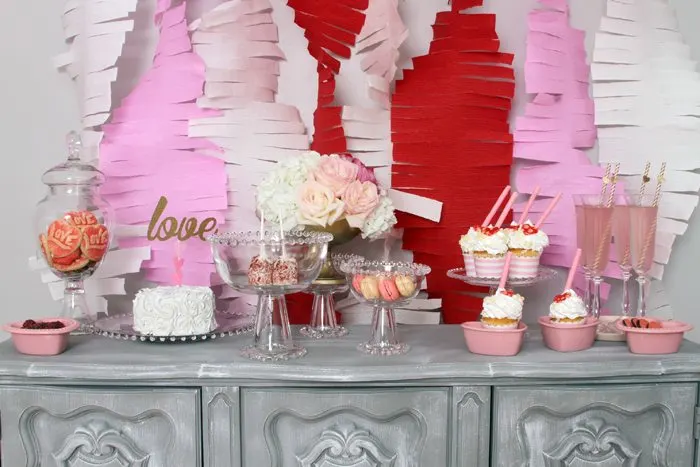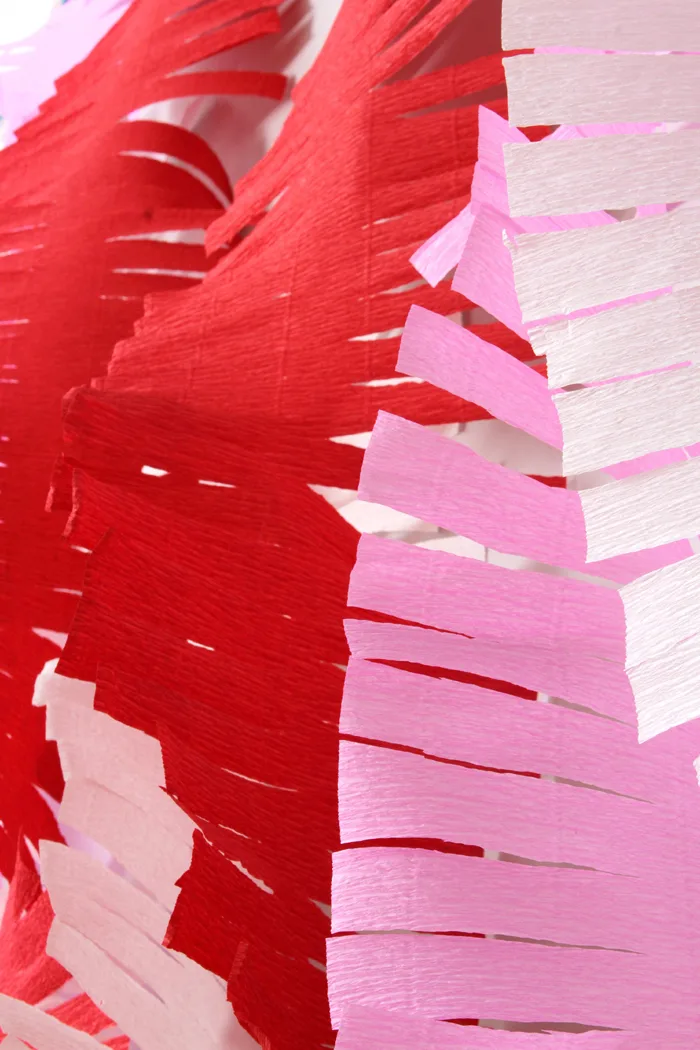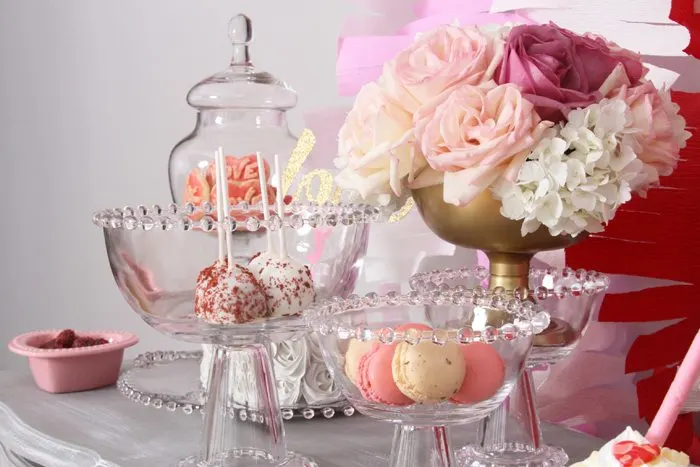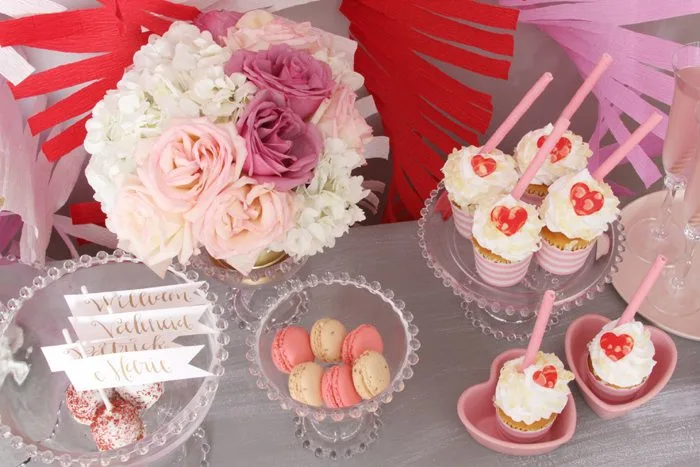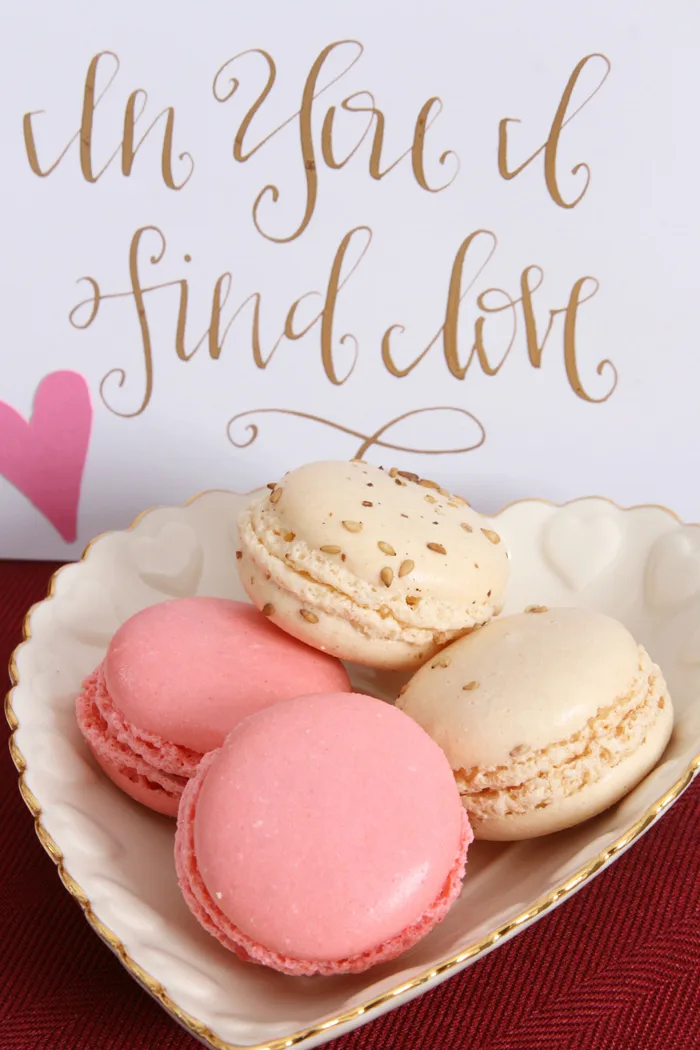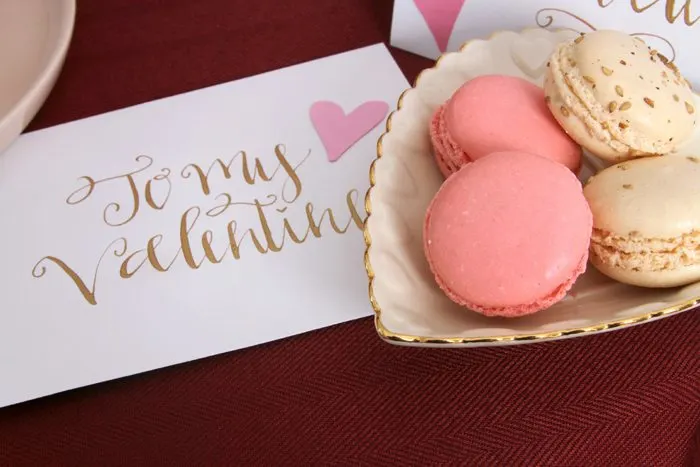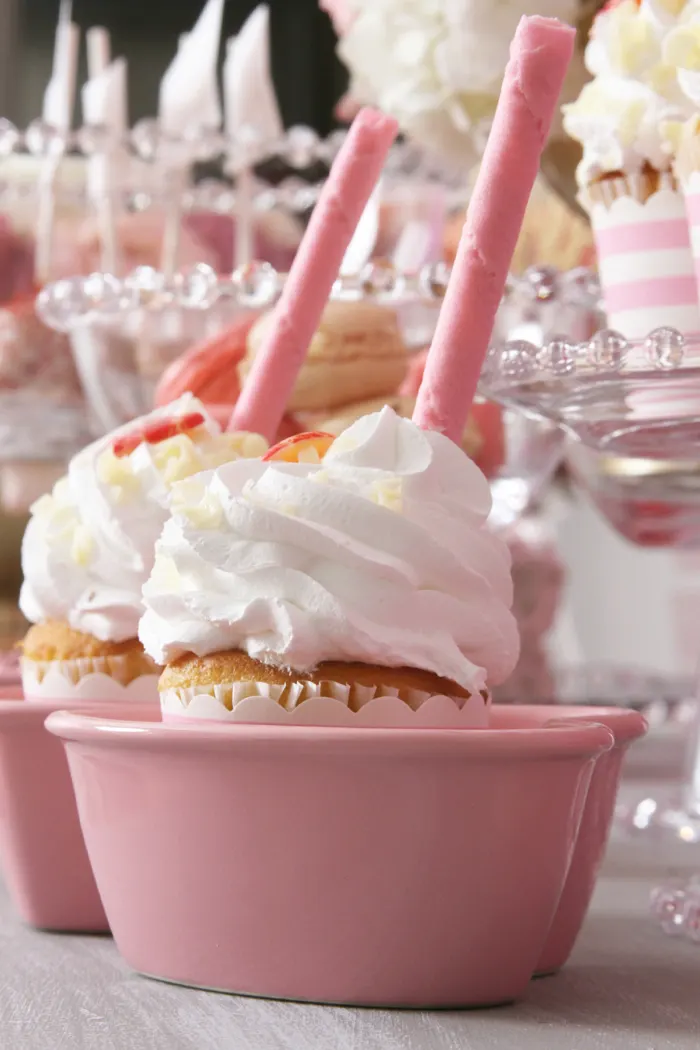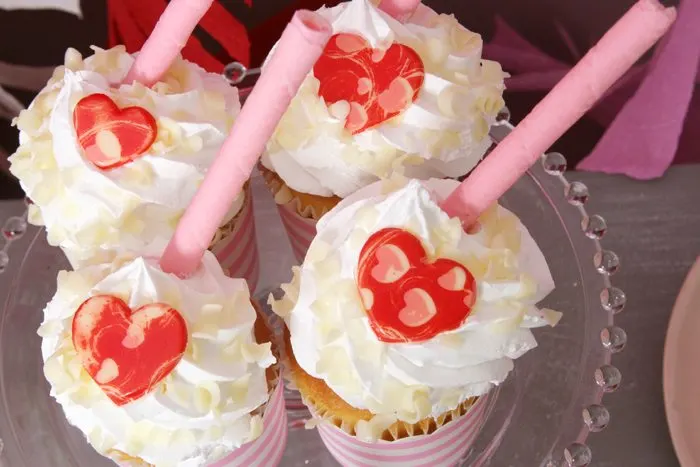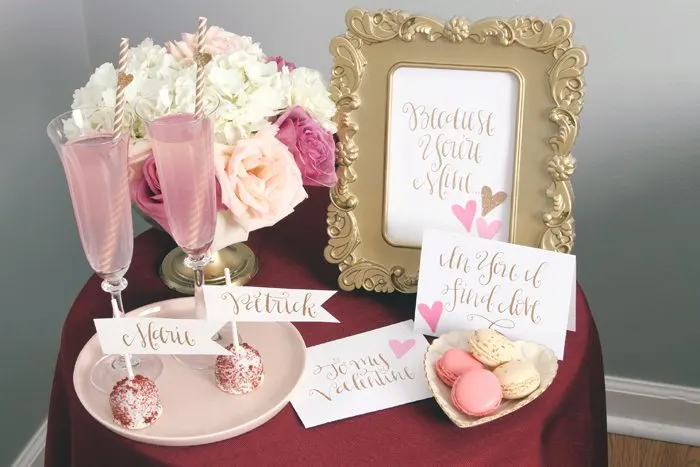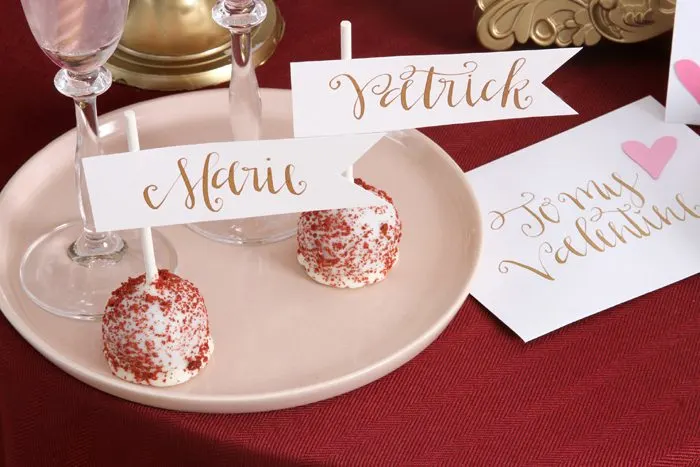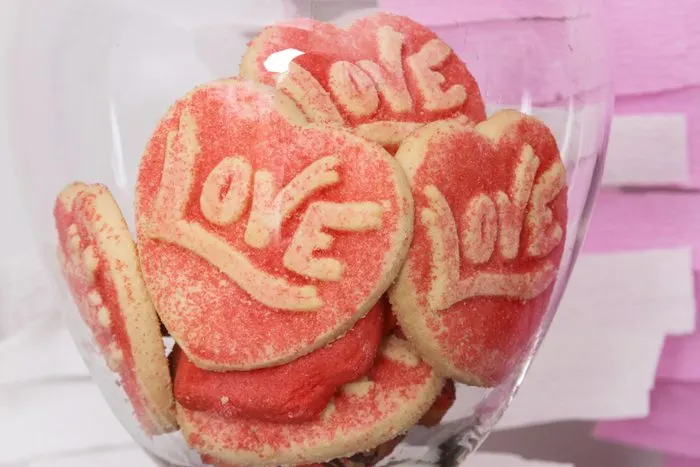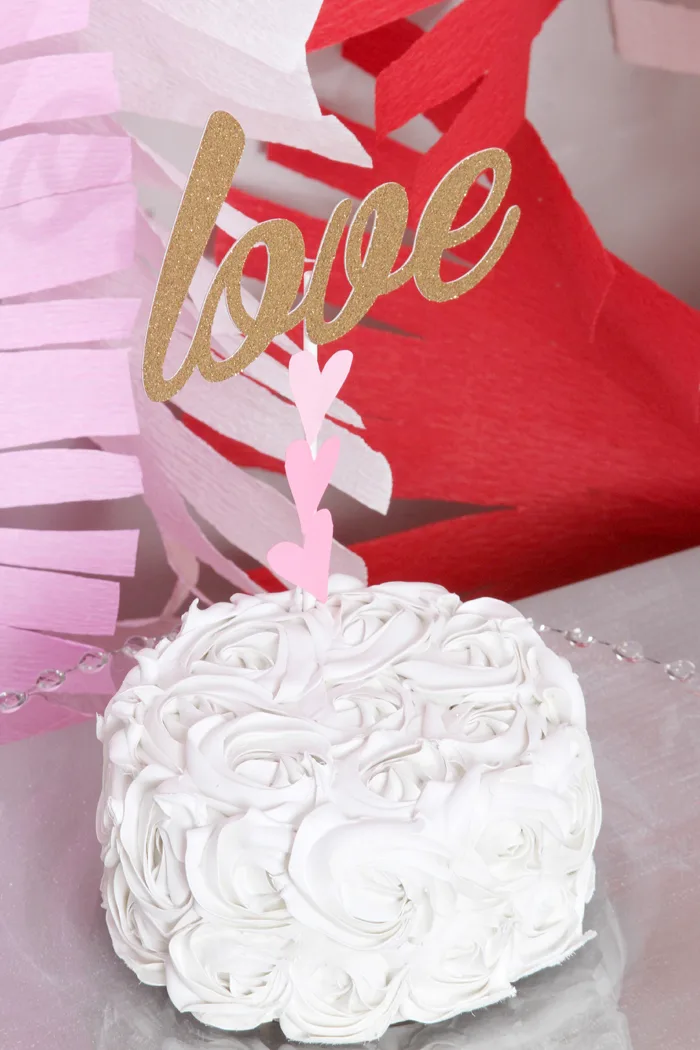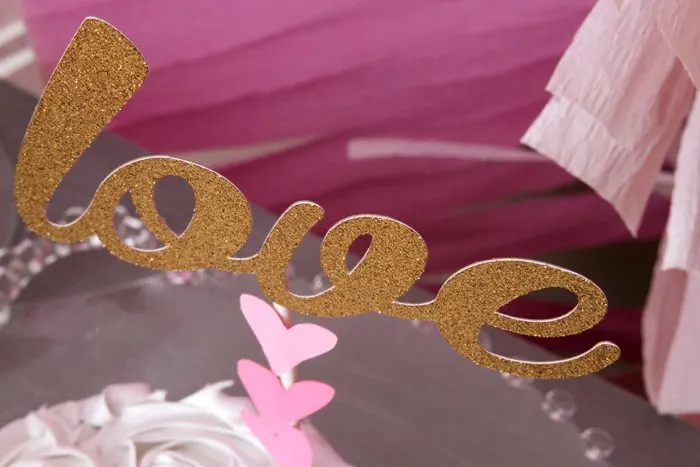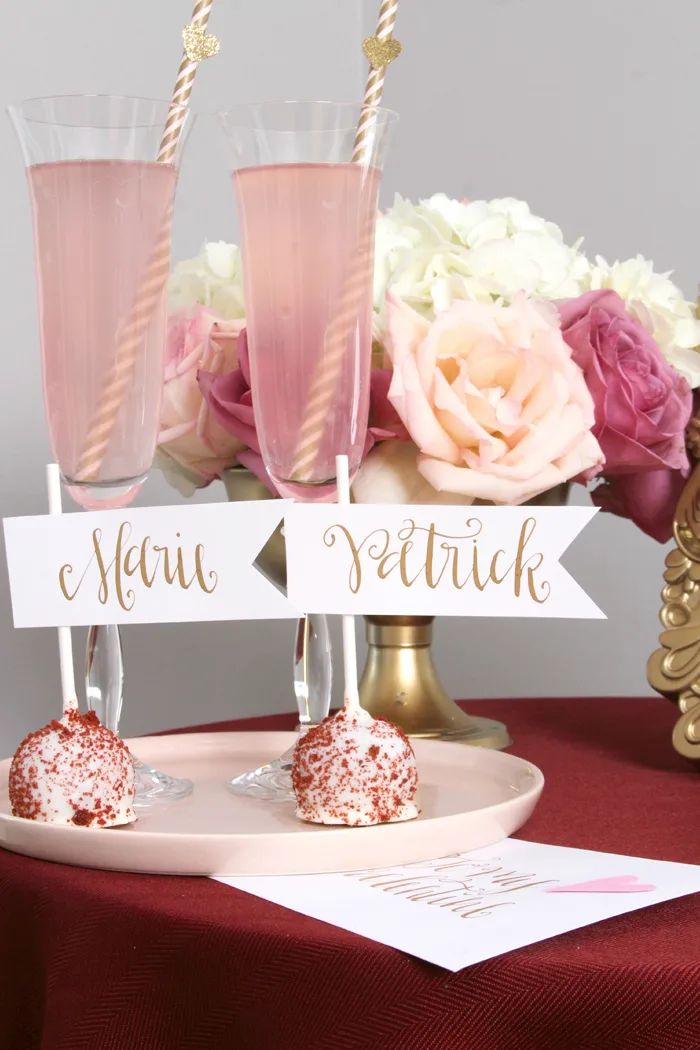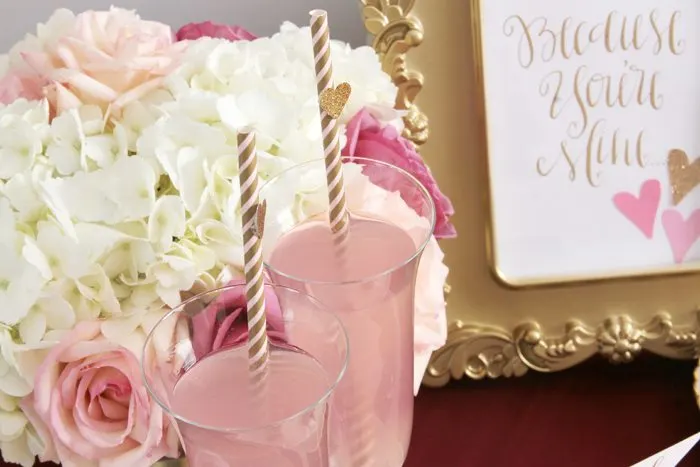 I only have eyes for hues of pink and gold and because of the occasion the perfect dose of tones of red.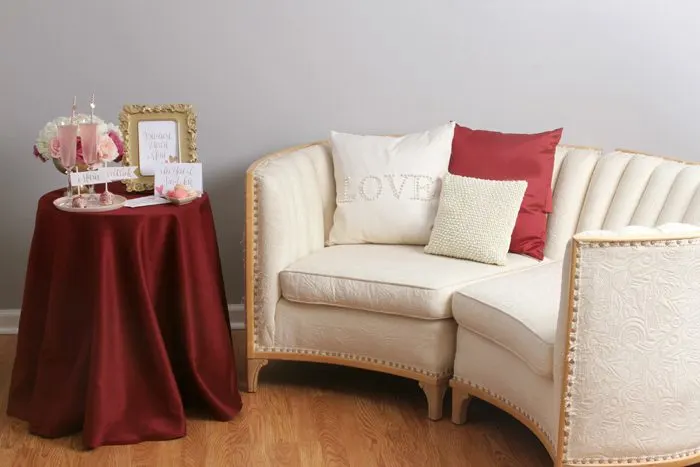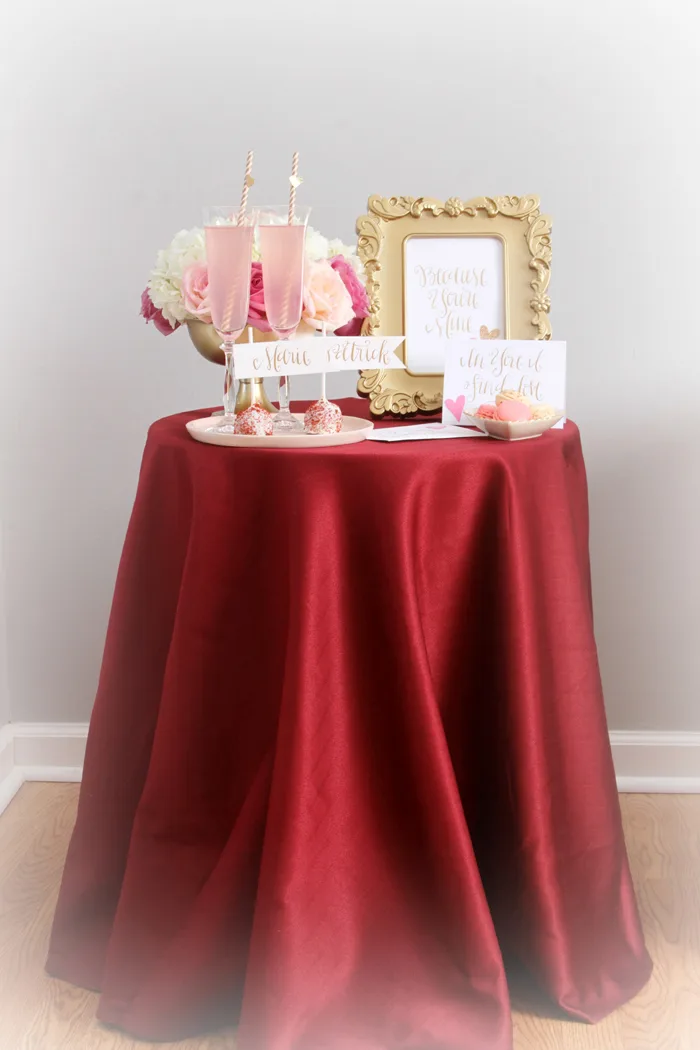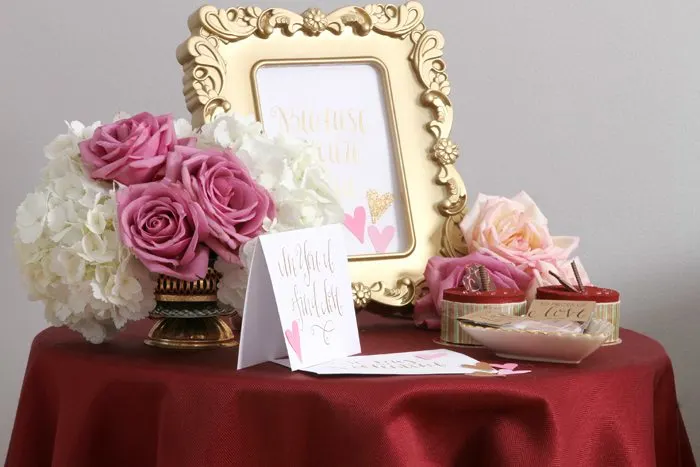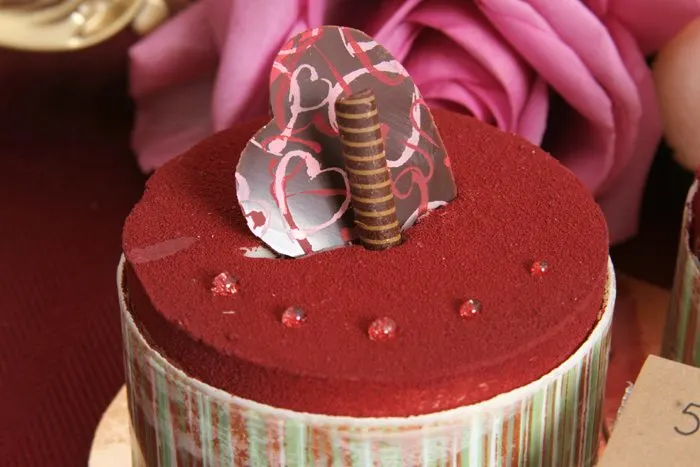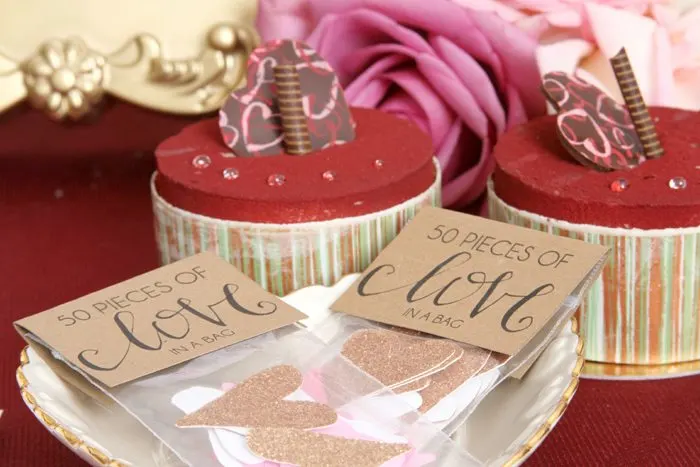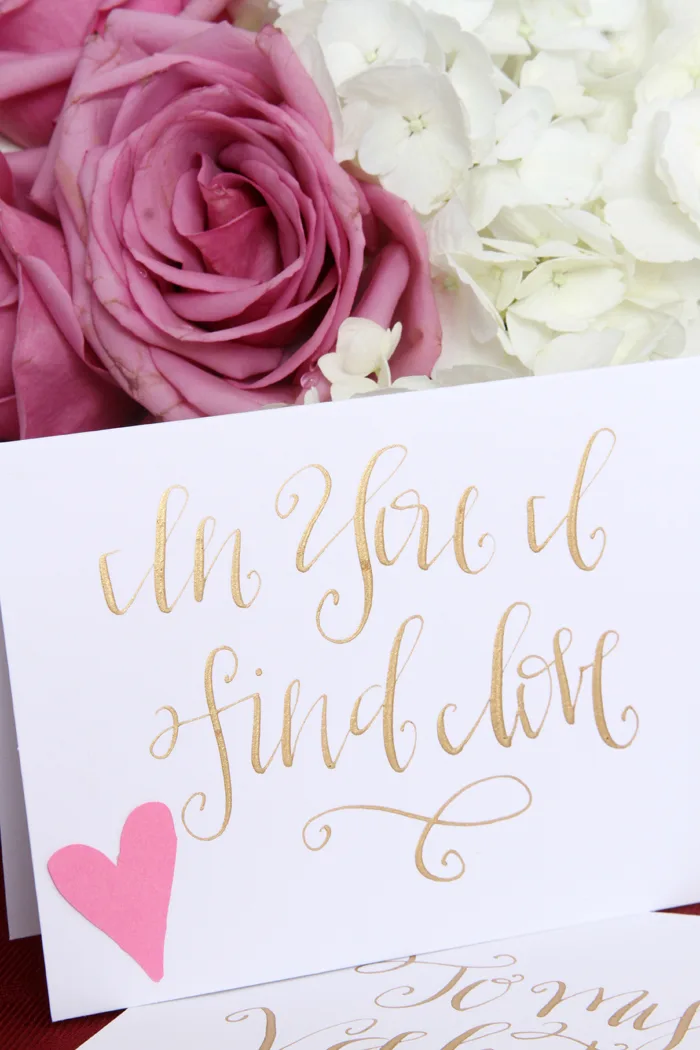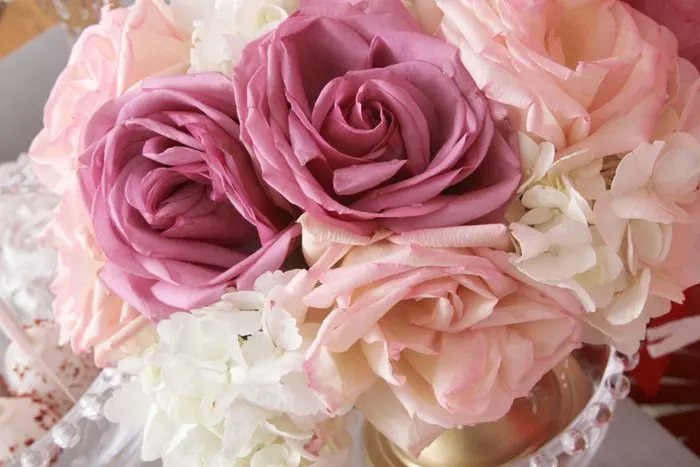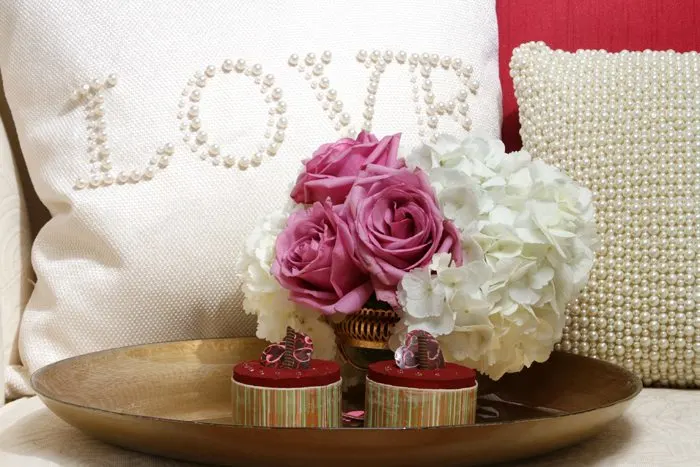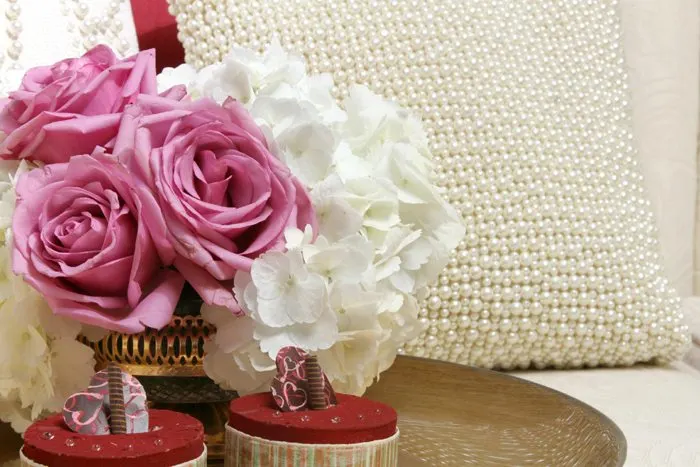 Though Valentine's Day was the theme as these graceful images were photographed, lovely admiring those in your immediate circles and throughout your community should not be limited to what some perceive as a Hallmark holiday or cupid's arrow. We all should be more keen on genuinely caring for one another with daily expressions of love by acknowledging and practicing one of the true virtues of life, that indeed, love conquers all."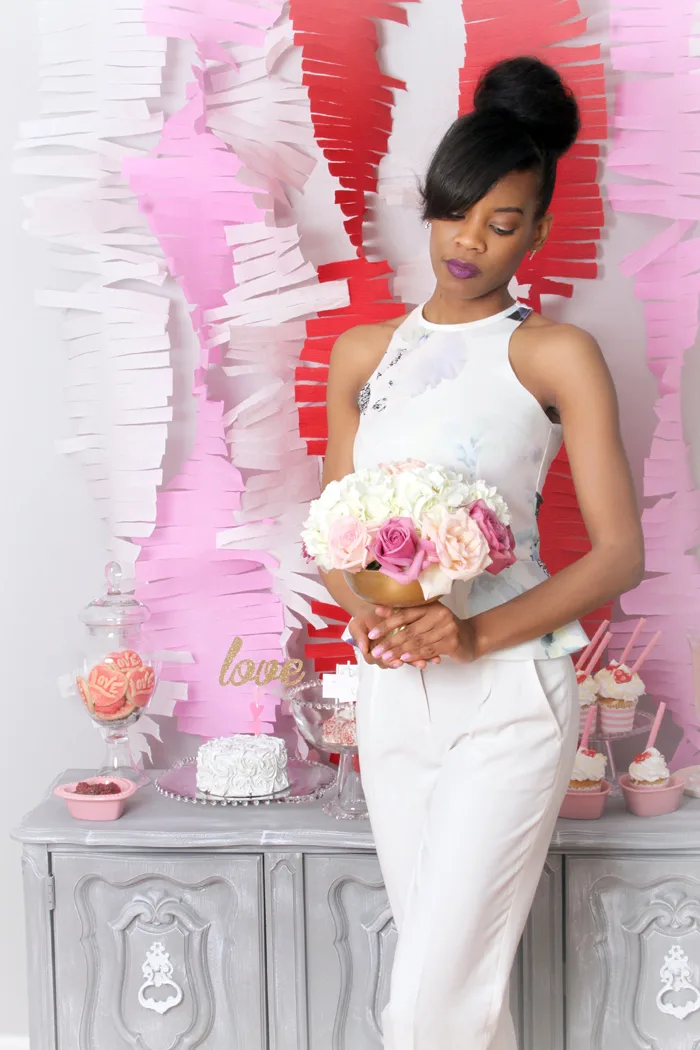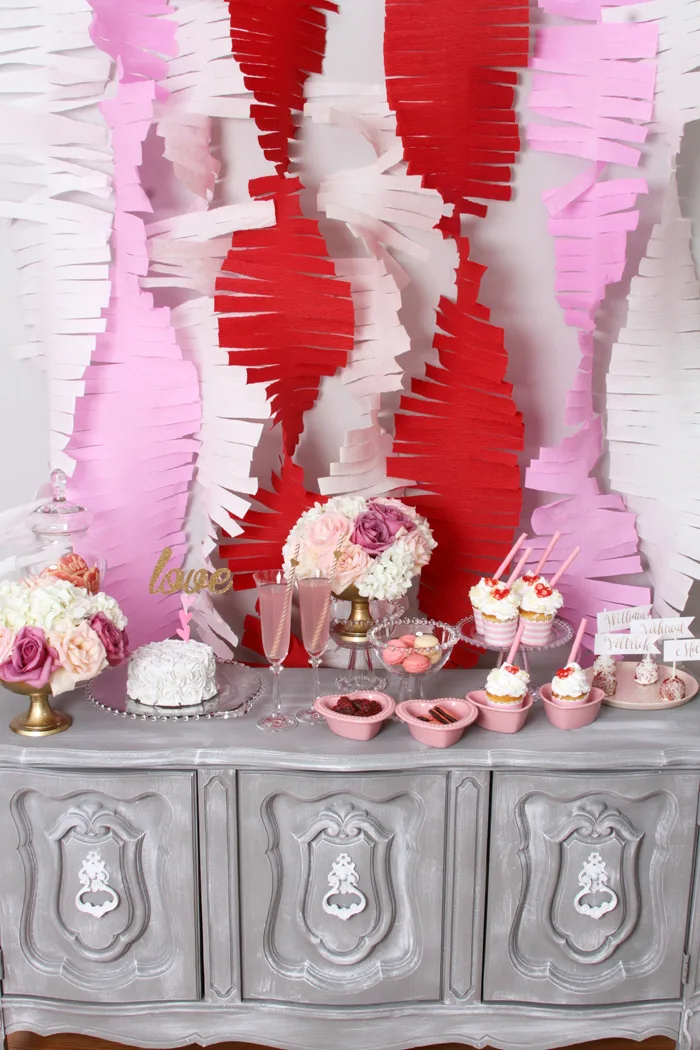 Thank you for sharing your Sweethearts Treats for Two with us, Brittany. Everything about this is romantic…I just love it!
Vendor credit:
Creative Direction, Planning, Backdrop & Florals by Brittany Nichole of Dressed In Details Events | Photography by Kai Davis of Kai Davis Photography | Calligraphy by Maghon Walker of All She Wrote Notes | Desserts by Westborn Market | Glitter Love Cake Topper by Modern Blooms | Faux Rosette Cake by The Fake Cupcakery