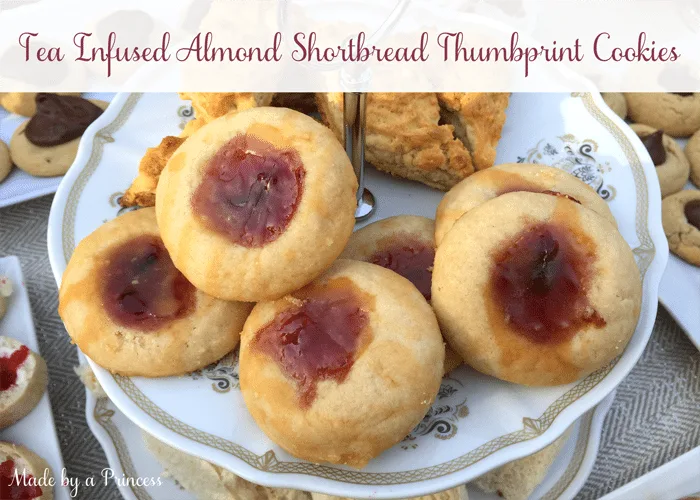 Have you ever had tea infused cookies or butter? Many haven't and I know it sounds fancy, it is kinda, but it's not a difficult kind of fancy. It is actually really easy and a little life to an old recipe. Last year I threw a Baby is Brewing Tea Party and had quite a bit of tea left over so I started experimenting. I found that I really liked tea infused butter on my scones and I really really liked tea infused almond shortbread thumbprint cookies. For my Downton Abbey inspired Cookie Exchange I decided to make these cookies for my friends. Might have to add these to my regular tea party rotation now!
The beauty of these cookies is that you can choose any flavor tea and preserves you like. I chose Downton Abbey Holiday Cheer tea and Downton Abbey Christmas Preserves from World Market because they are both festive and would complement one another.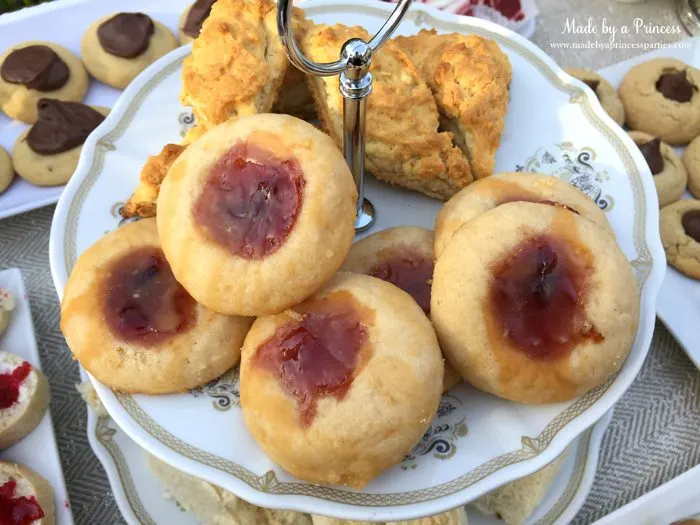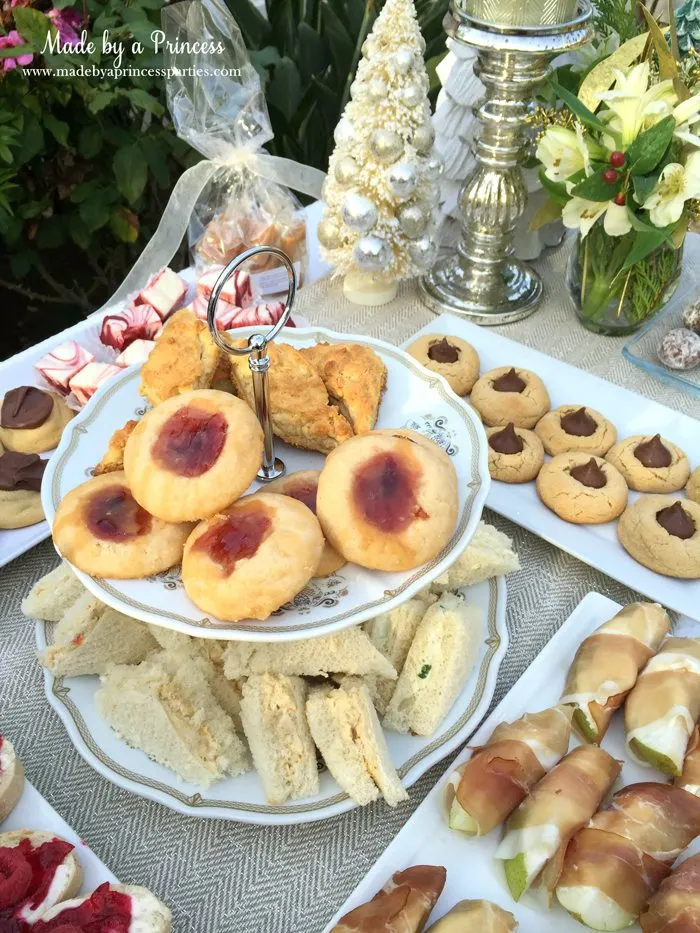 I served these cookies with Benedictine cucumber sandwiches, coronation chicken sandwiches, mascarpone and homemade cranberry sauce on baguette, mascarpone and prosciutto wrapped pear slices with a honey and sea salt drizzle. You can see the all the pictures from the COOKIE EXCHANGE TEA PARTY HERE.
Happy Holidays!