Teen Halloween party ideas you can put together in under 30 minutes.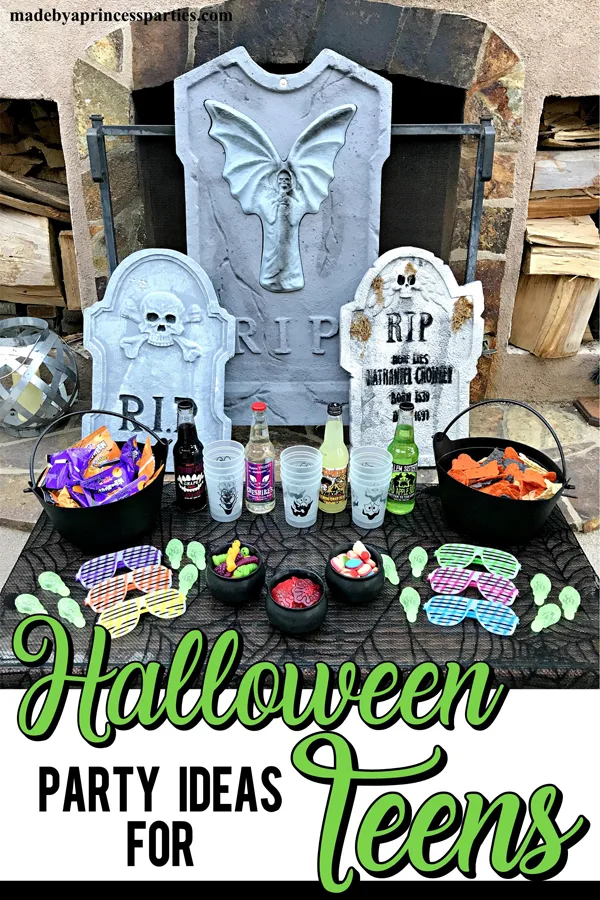 Need some easy and inexpensive ideas for your teenager? I threw this teen Halloween party together in under 30 minutes and you can too. I'm sharing some super easy no fuss Teen Halloween Party Ideas today.
Oriental Trading provided product for this party but all opinions and thoughts are my own.
Teen Halloween Party Ideas
Have a teenager at home who is a little past trick or treating? Invite their friends over to celebrate…even if it's last minute. You can throw this together in 30 minutes with decorations you already have, creepy gummy candy, and fun glow in the dark items from Oriental Trading Co.
All teenagers want to do is hang out with their friends and snack so I set up a really simple table in front of my friend's fireplace with Halloween candy, snacks and fun glow in the dark goodies.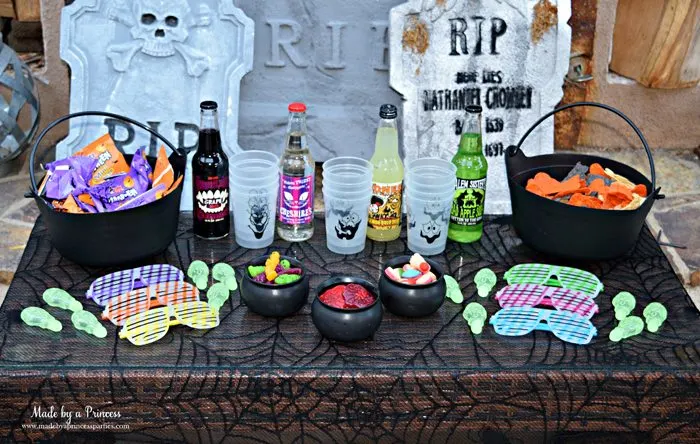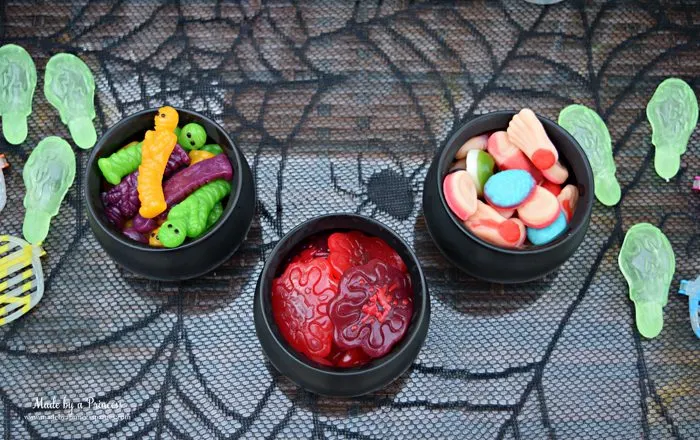 What to Serve at a Teen Halloween Party
Gummy mummies are a must…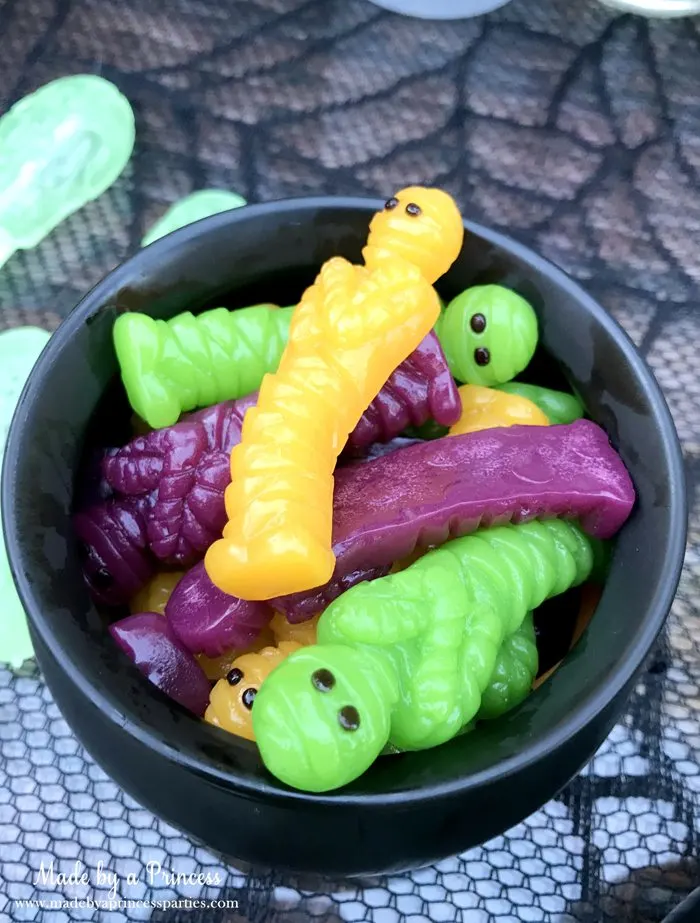 Gummy blood clots are so gross but I promise your teens are going to love them!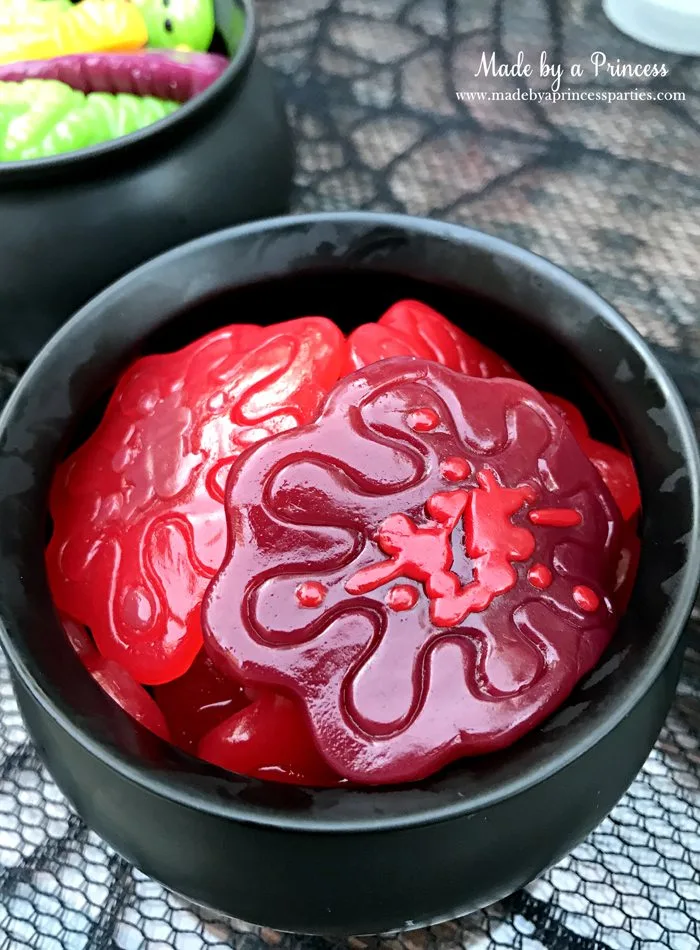 Every teen halloween party needs mini gummy body parts, right?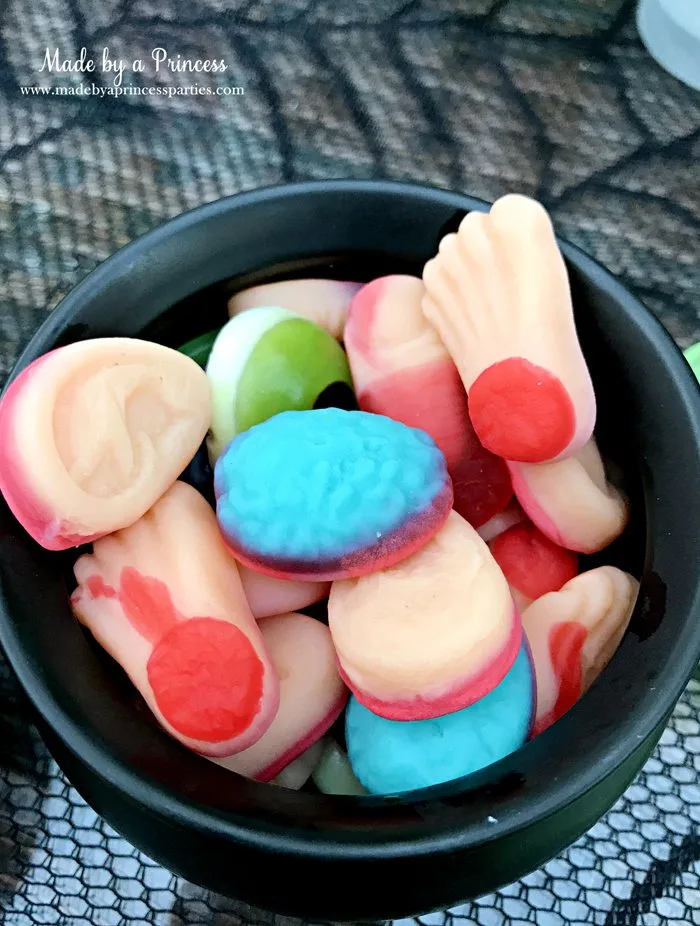 I threw some Utz Cheese Puffs and ghost, bats, and pumpkin tortilla chips I picked up from World Market in plastic cauldrons.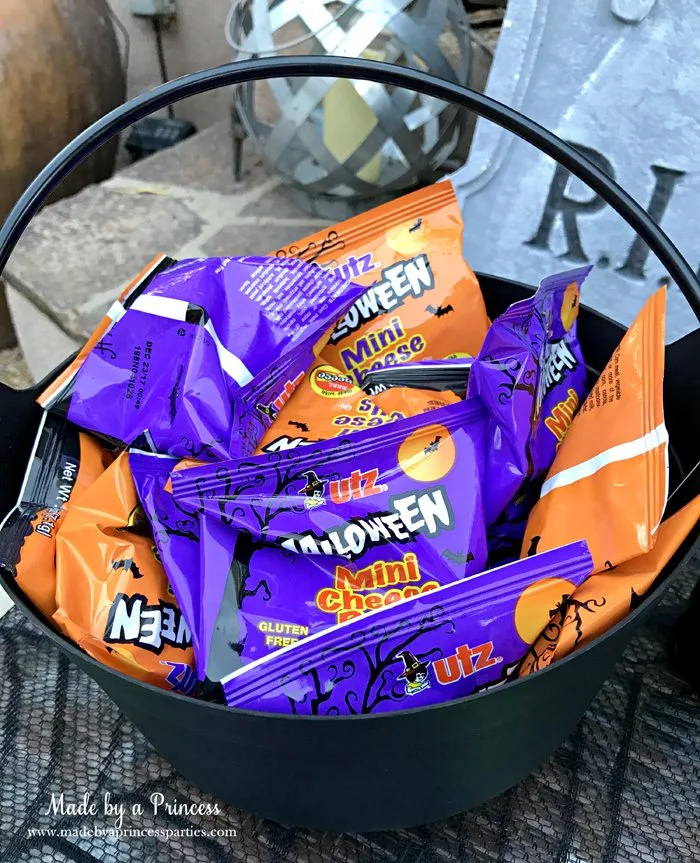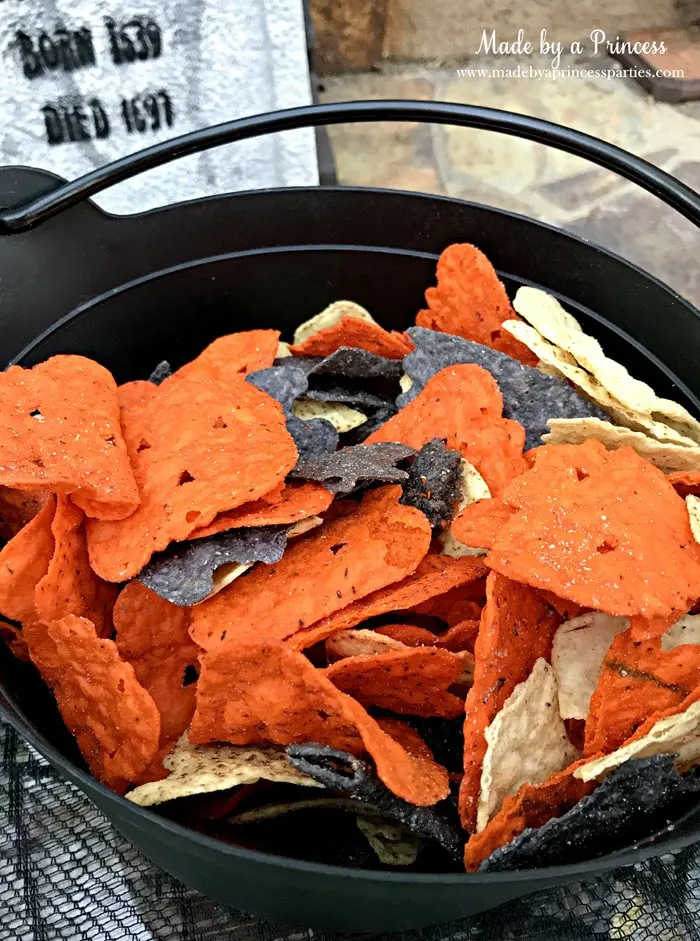 Halloween Soda Teens Will Love
I found these really fun sodas, some with Halloween themed labels, to set on the table with glow in the dark cups.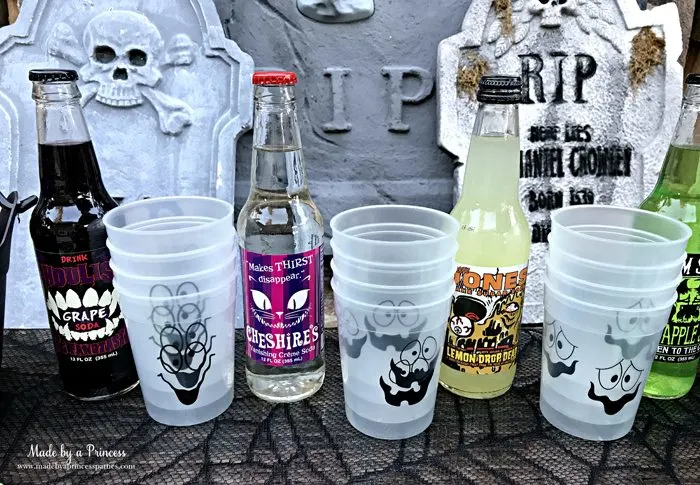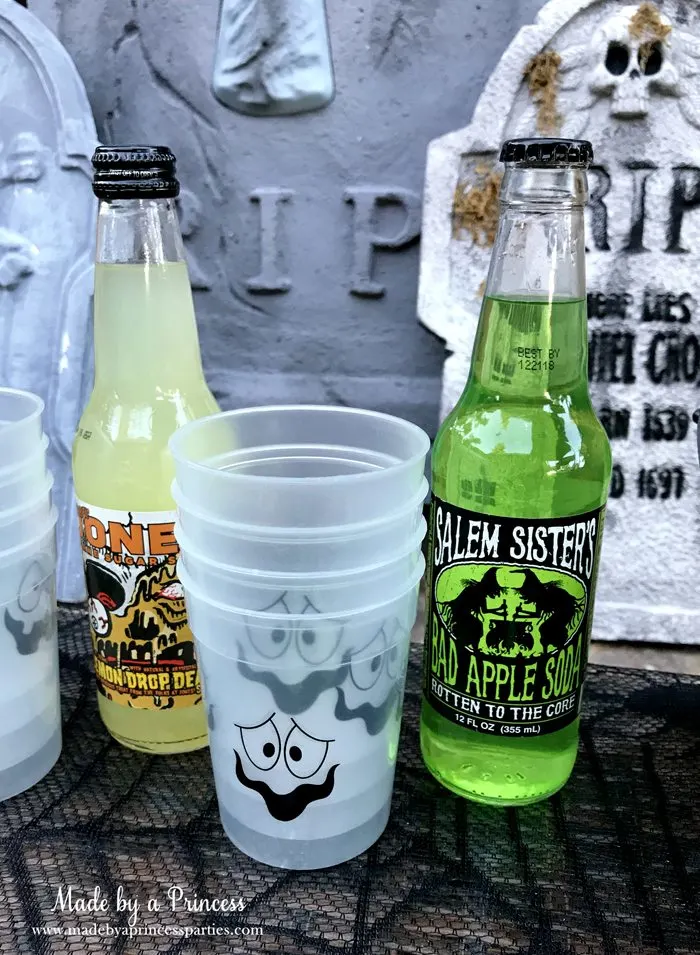 I set these glow in the dark sunglasses on the food table to encourage the kids to wear them throughout the night. They do look really cool when they glow!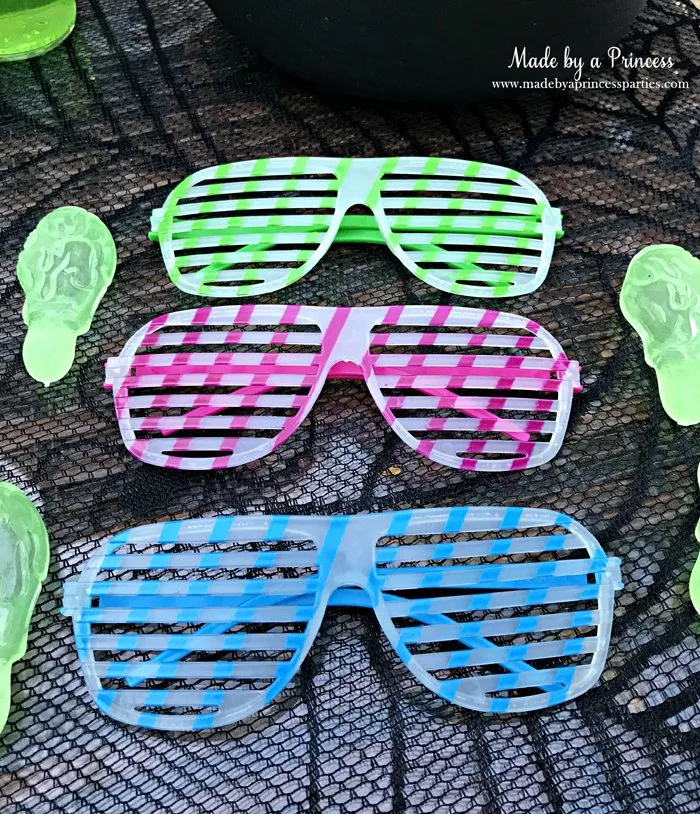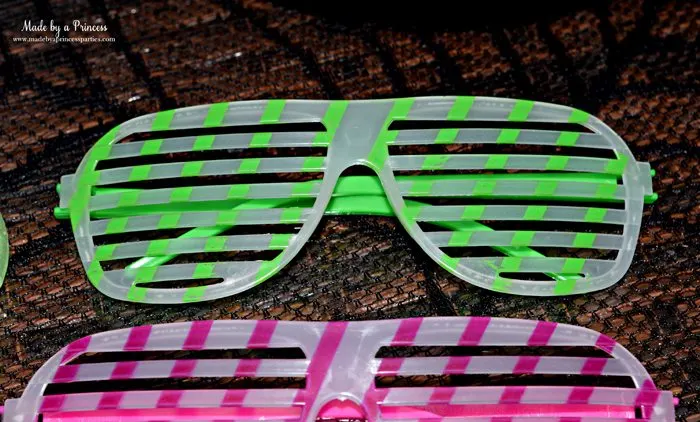 What are these you ask? Oh you know, just glow in the dark snot rockets. They even feel kind of slimy! Stick your finger in and let it fly!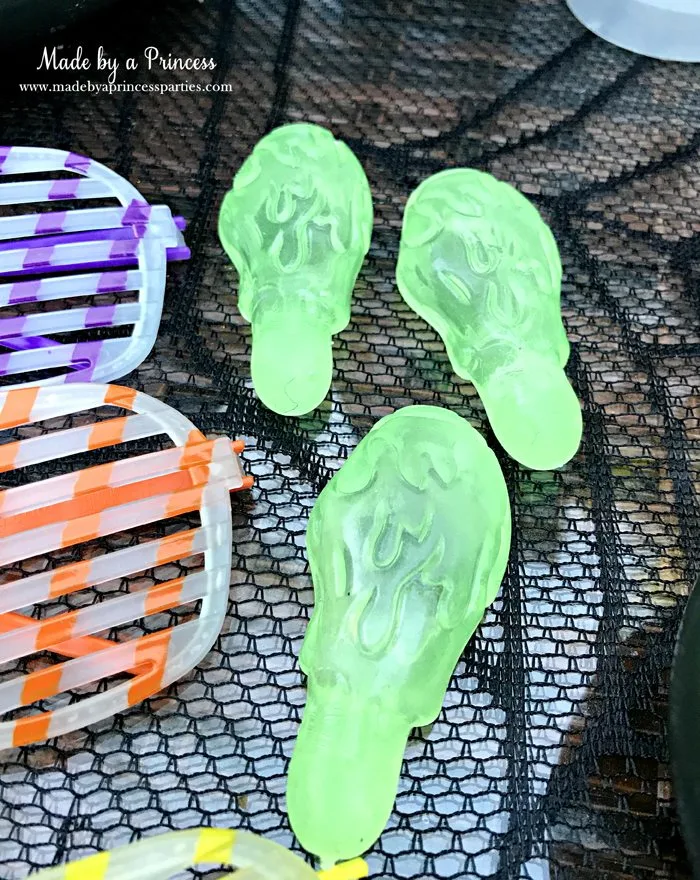 You don't need to be at the beach to have fun beach balls! These are glow in the dark and come with 4 different skeleton face designs.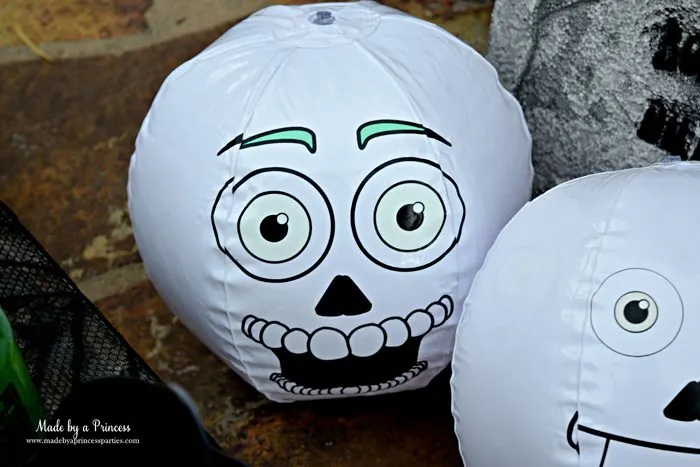 That's it! Super easy! My friend, Andrea (my photobombing friend below) grabbed the tombstones from her front yard, I threw a lace spider tablecloth I've had for a few years over a patio bench, and set up the snacks and goodies in under 30 minutes.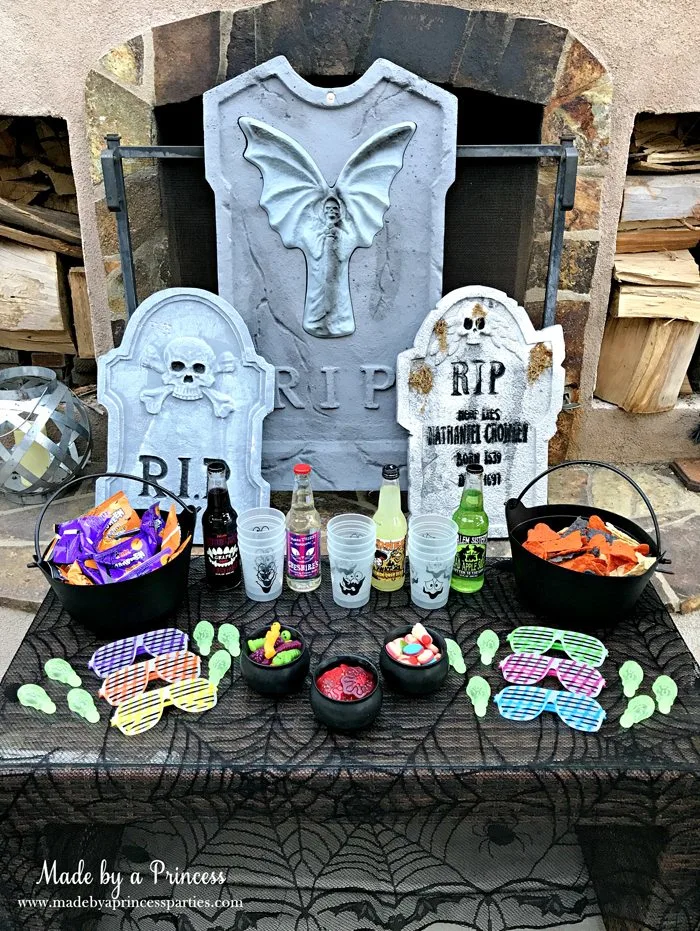 I hope you enjoyed my Teen Halloween Party Ideas post. You don't need much to entertain teenagers really. Some tunes, some friends, some snacks, and glow in the dark snot rockets…you're all set!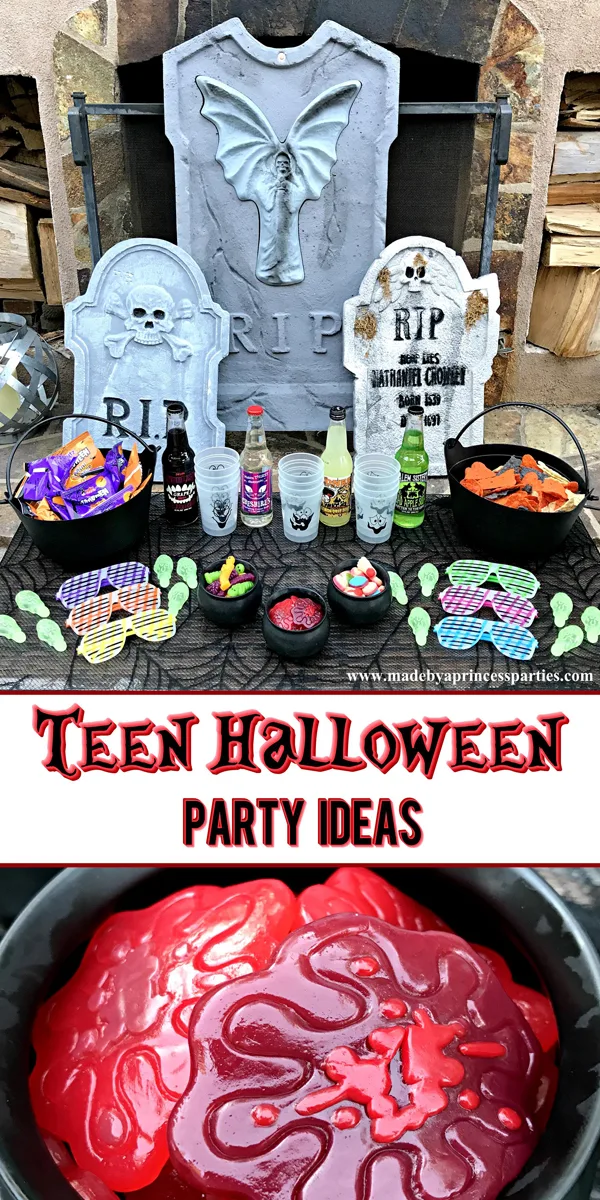 This is one of my besties, Andrea. She started photobombing my pics a few years ago so now it's a thing. Thanks, A, for letting us crash your pad!