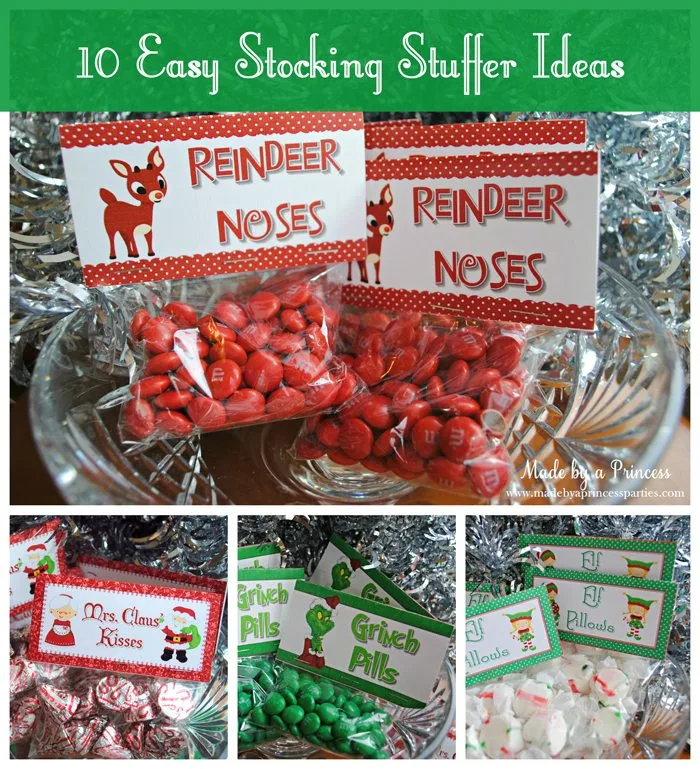 I wrote this post a few years ago and felt that it needed a little bit of a makeover. When I wrote I was showcasing some products I was selling for the holidays at local boutiques but since that doesn't really apply anymore I thought I needed to update this post to what it really is and what you readers are using if for and that is to get some stocking stuffer ideas. I should have done this ages ago! Here are 10 Easy DIY Stocking Stuffers People Will Love. These are proven hits and always my biggest sellers at craft shows.
Kids and adults love these candy toppers. They are really easy to make and don't require a lot of supplies. The beauty of this is that you can use any kind of candy really as long as they are the right color. Each topper has a unique poem written by me. You may purchase the candy topper PDFs here.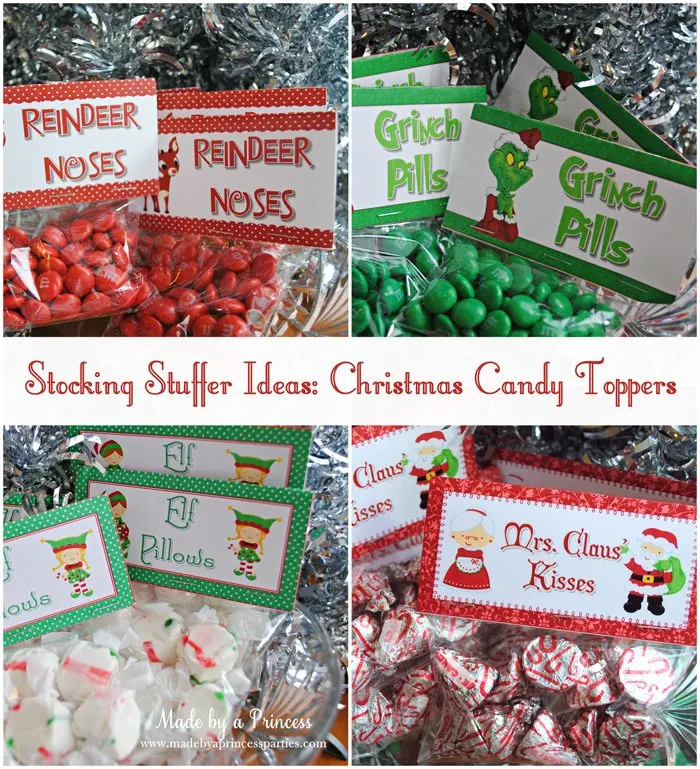 This was something I created that was inspired by my daughter. Even at a few months old I knew she was going to be a girly girl and had a list of girly things I wanted to create for her. I made these Fairy Dust & Fairy Gel sets for all the foofy frilly girly girls out there. You need baby powder and essential oils for the fairy dust and clear aloe vera, essential oils, and body glitter for the gel. (*do not use craft glitter.) I found small organza pouches in a variety of colors that I thought best matched the scents. Red for peppermint and pink for cotton candy for instance. For the fairy wands I used a 4″ Wilton lollipop stick and an iridescent pom pom with some pretty ribbon.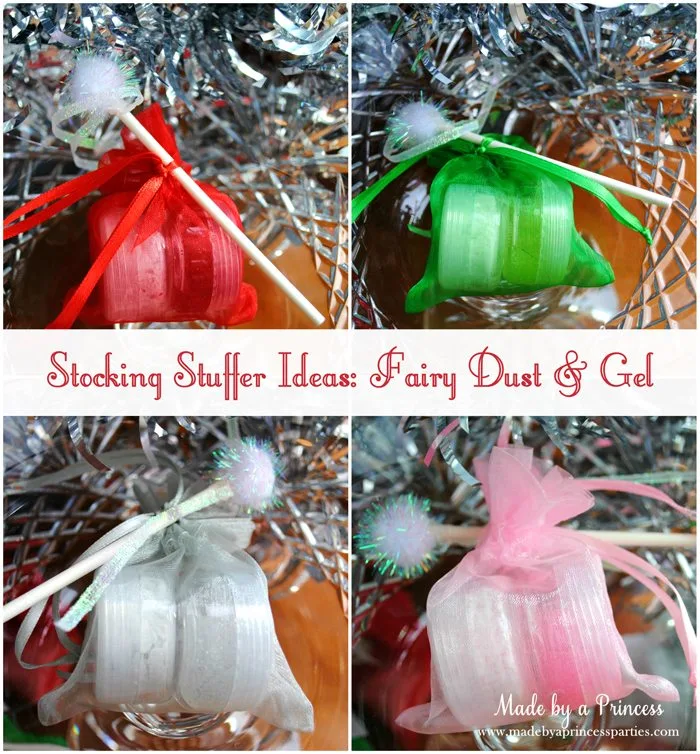 I made a whole bunch of aroma bead packets in a variety of scents. I even found Polo scented for the men. I bought aroma beads in bulk online but I believe Michael's carries them.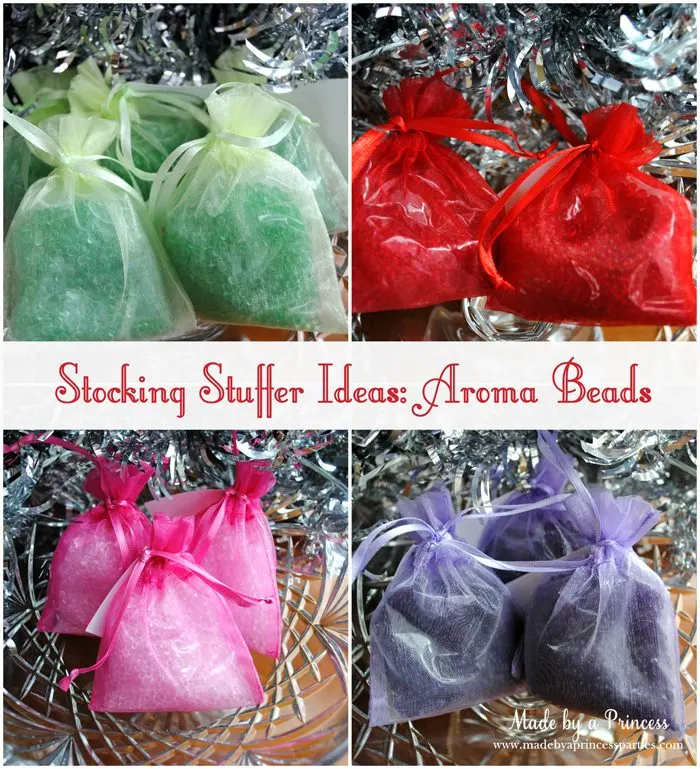 This sold out in minutes! It was so easy too! I found jars with a wide mouth so a large spoon would fit, used fine baking sugar (regular sugar is fine), and whole vanilla beans. Super easy and a great gift!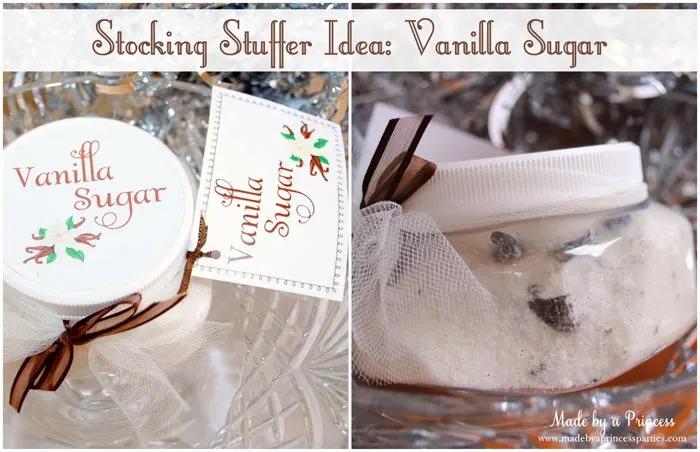 This is great for the cook in your life. Homemade oils are really easy and take no time to put together. I used a high quality olive oil and put stalks of fresh rosemary in a pretty jar and sealed it. This does have a shelf life so I would suggest using it within a couple months of bottling.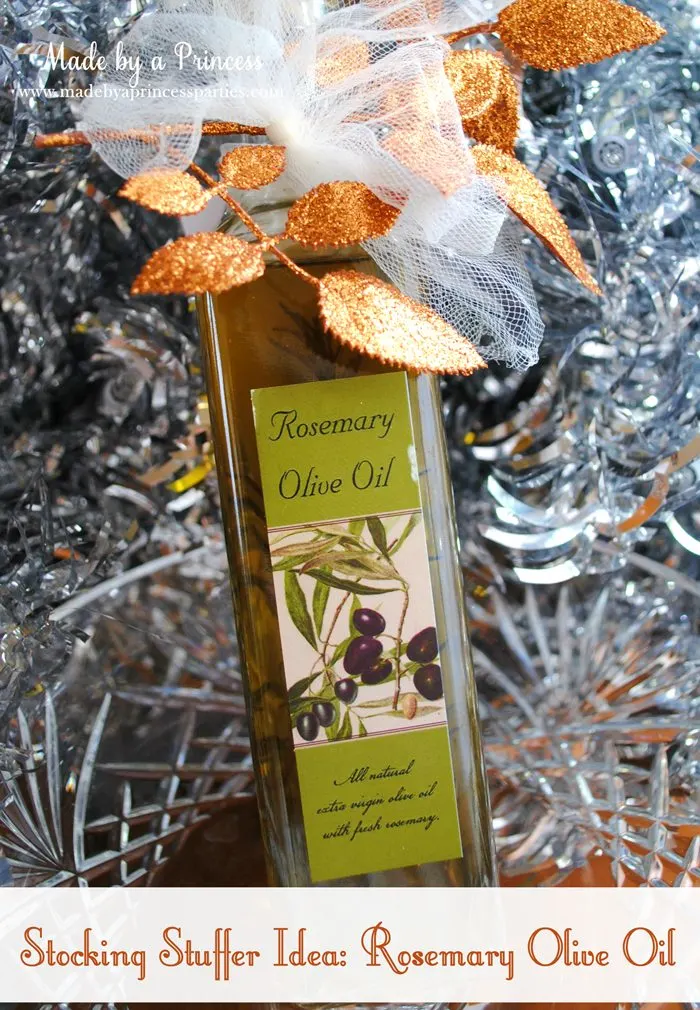 I have a son so I just had to try this one out. It didn't really glow in the dark as much as we would have liked but the boys didn't care…they just loved playing with slime. Made with glue, Borax, food coloring, and glow in the dark paint.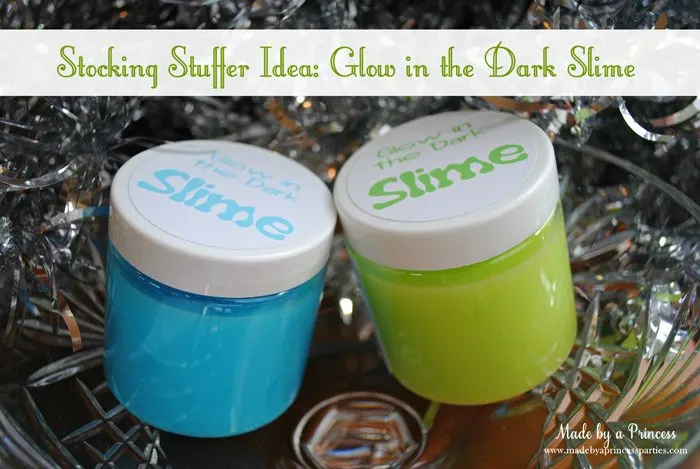 I hope you enjoyed my 10 Easy DIY Stocking Stuffers People Will Love ideas! I will try to get the recipes for each one up in time for gift making. I have to say my #1 all time favorite and most loved gift is my Homemade Vanilla Extract. Your friends will love you for it…I promise!
Please excuse how hokey that post is. It was one of my very posts…ever…and I really didn't know what I was doing in terms of blogging. I am going to give that one an overhaul soon!
Happy Crafting!