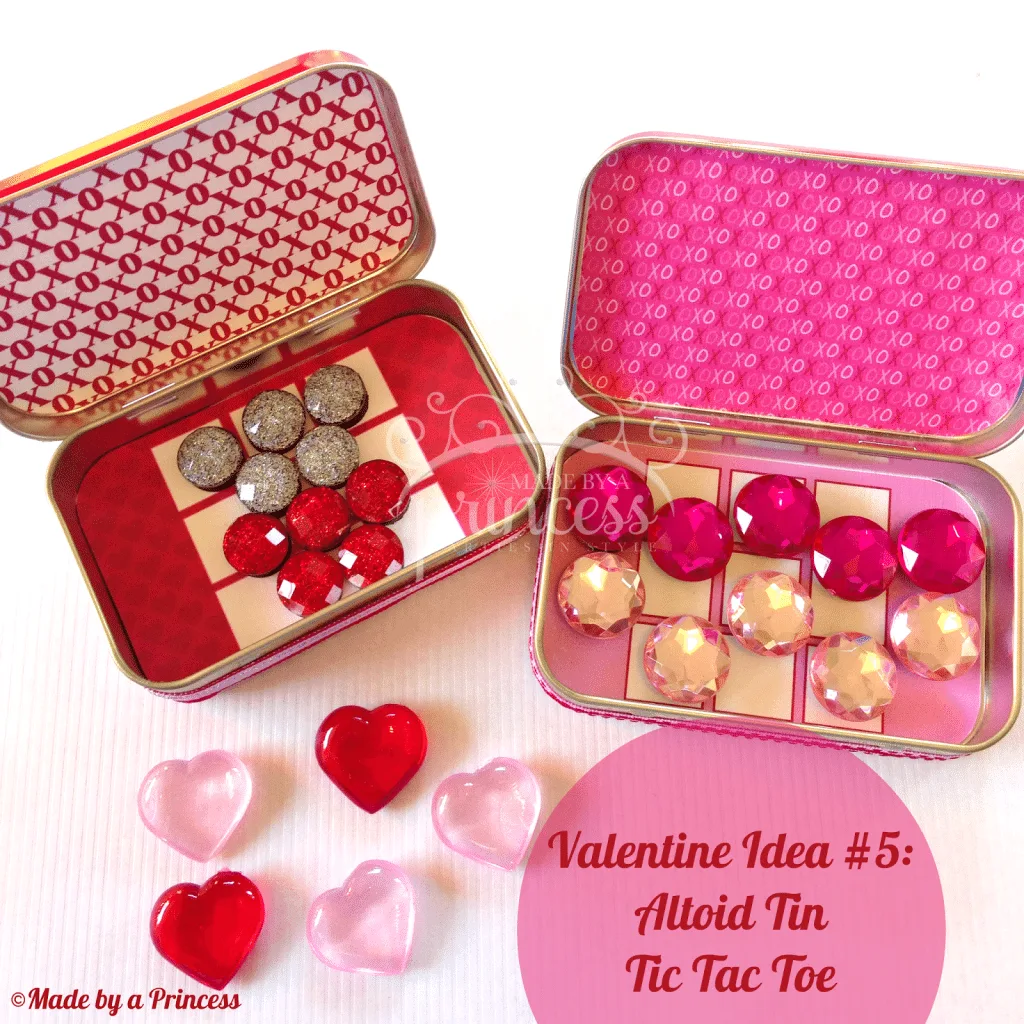 I love Altoid tins. I really do. They are small and cute and such handy little containers for things like paper clips, hair bows, rubberbands, and special trinkets. When my friend, Jessica, of Everyday Party Magazine asked me if I had something I wanted to share for her 1st Birthday edition I knew exactly what I wanted to create…a Valentine tic tac toe game!

Here's what you need:
-Altoid tin
-Flat backed buttons, crystals, or brads (with the prongs snipped off)
-Small magnets
-Glue gun, adhesive spray, or Mod Podge
-Scissors
-Embellishments like ribbon *optional
(Please excuse the not so great quality of my photos for this post. My nice camera has decided to not work so had to use my phone.)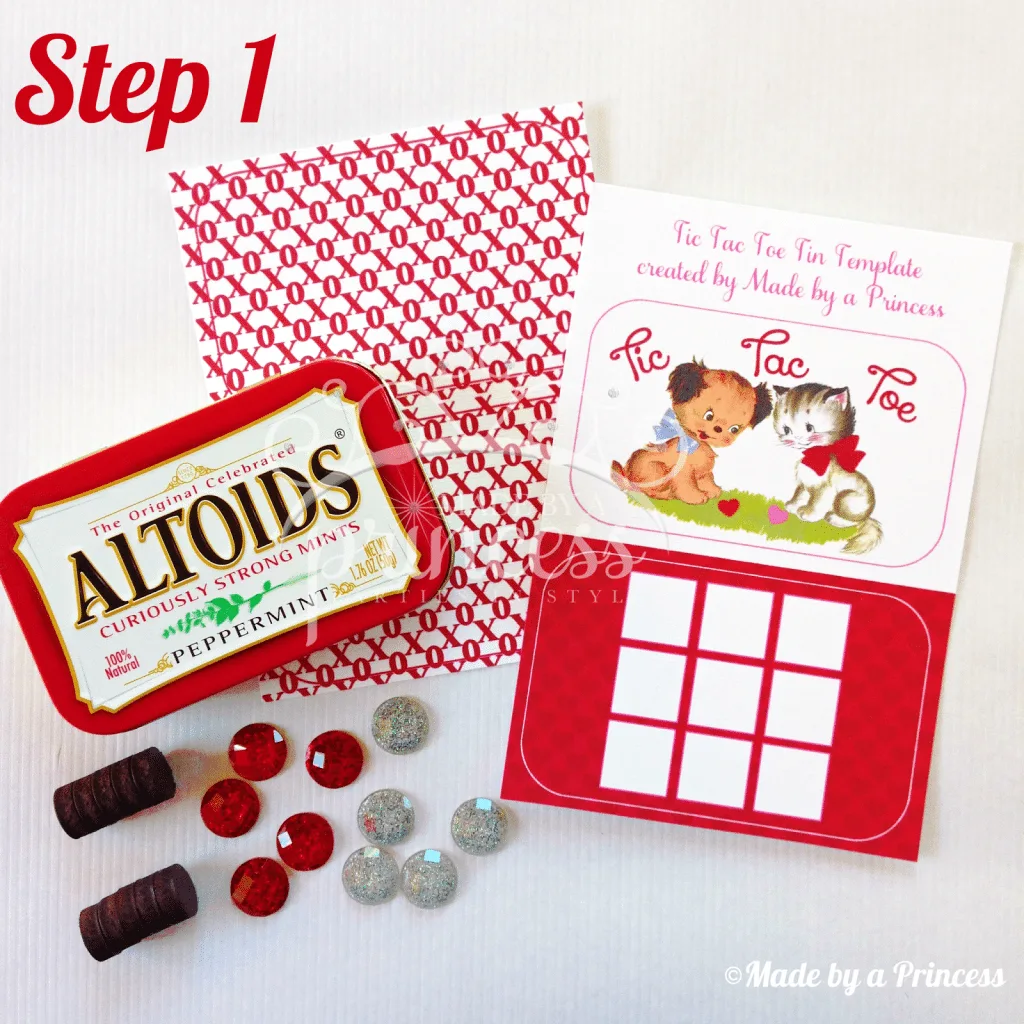 Gather your supplies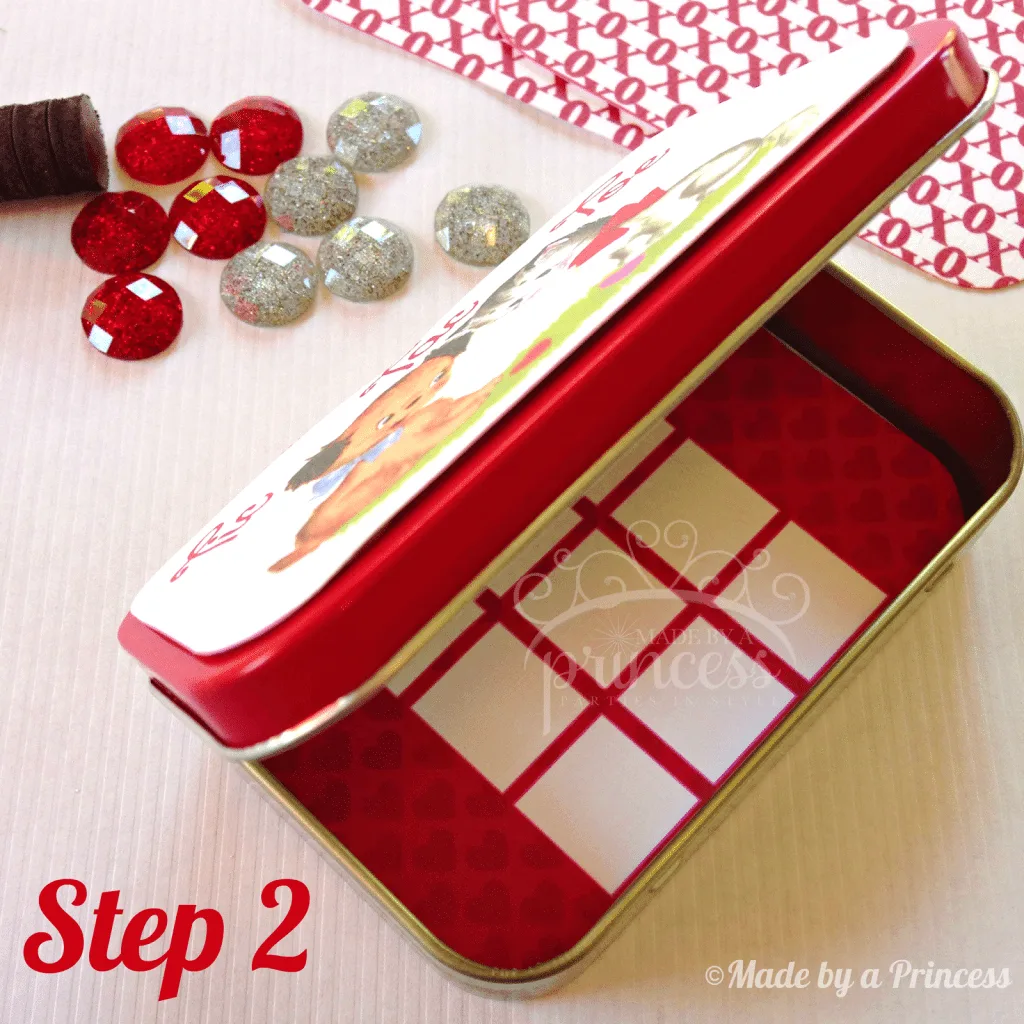 Glue printed pieces to the outside and inside of your tin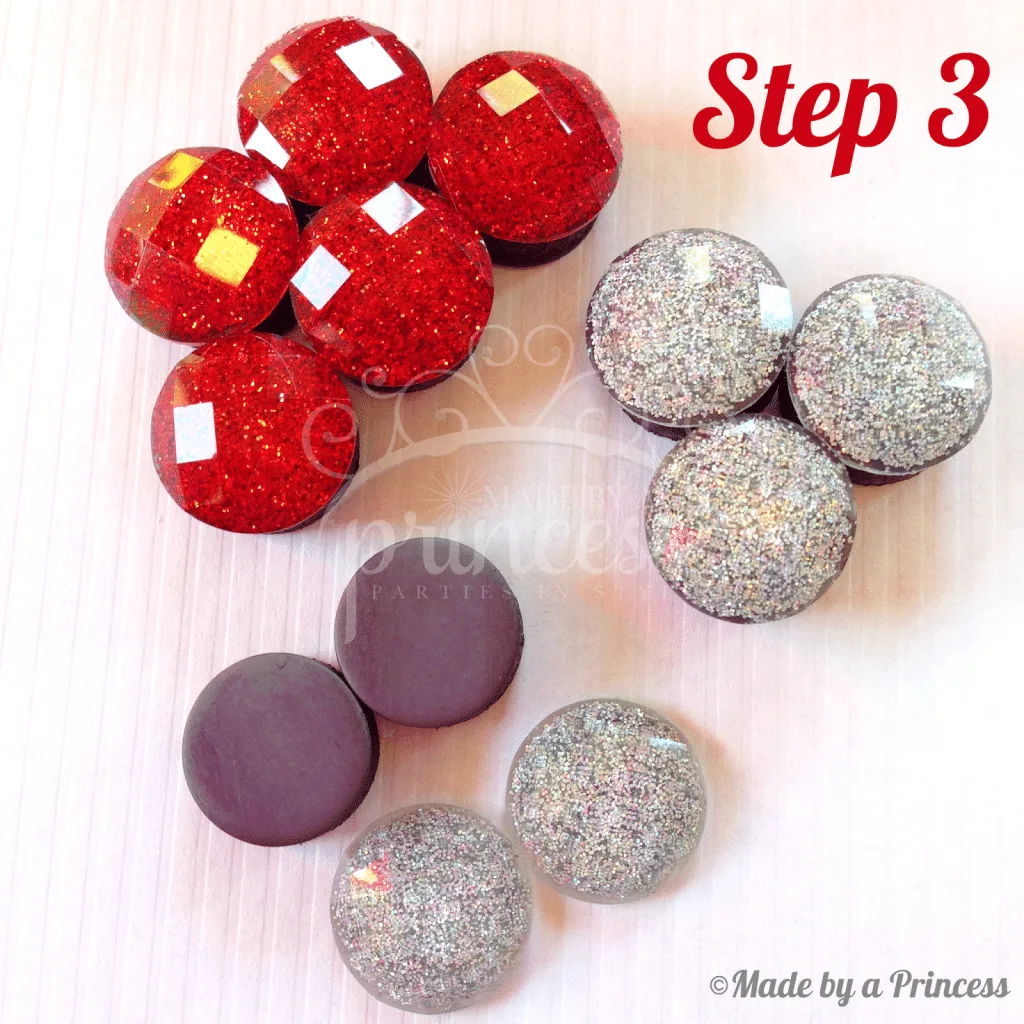 Glue magnets to the backs of your buttons or crystals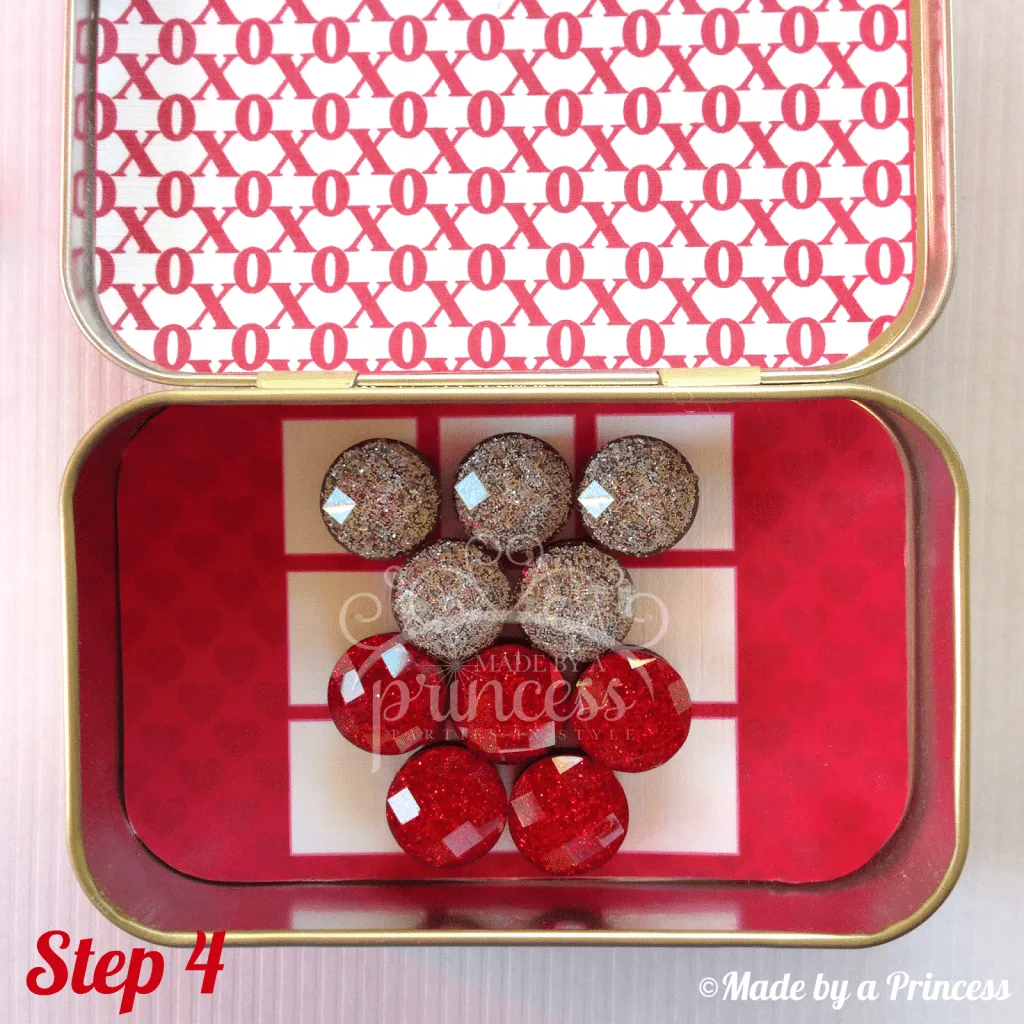 Make five (5) of each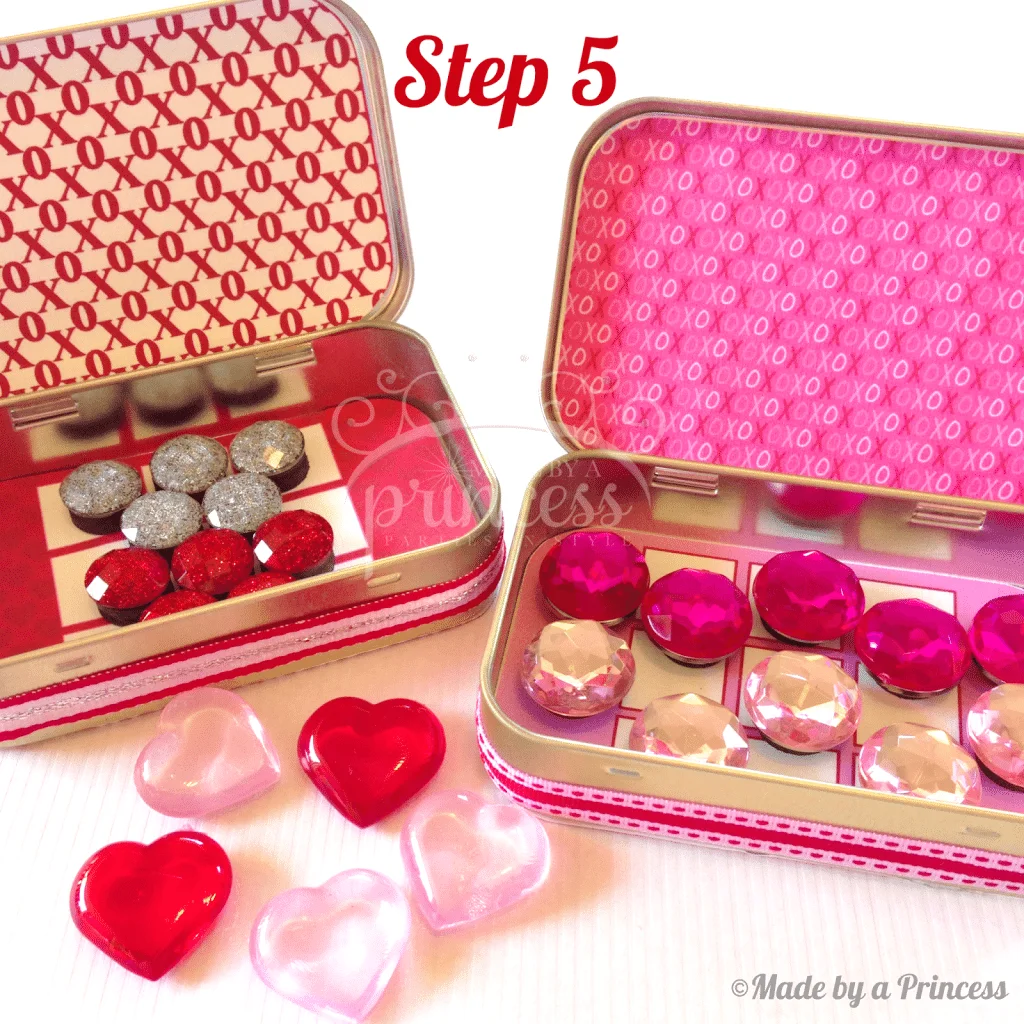 Make one for a friend!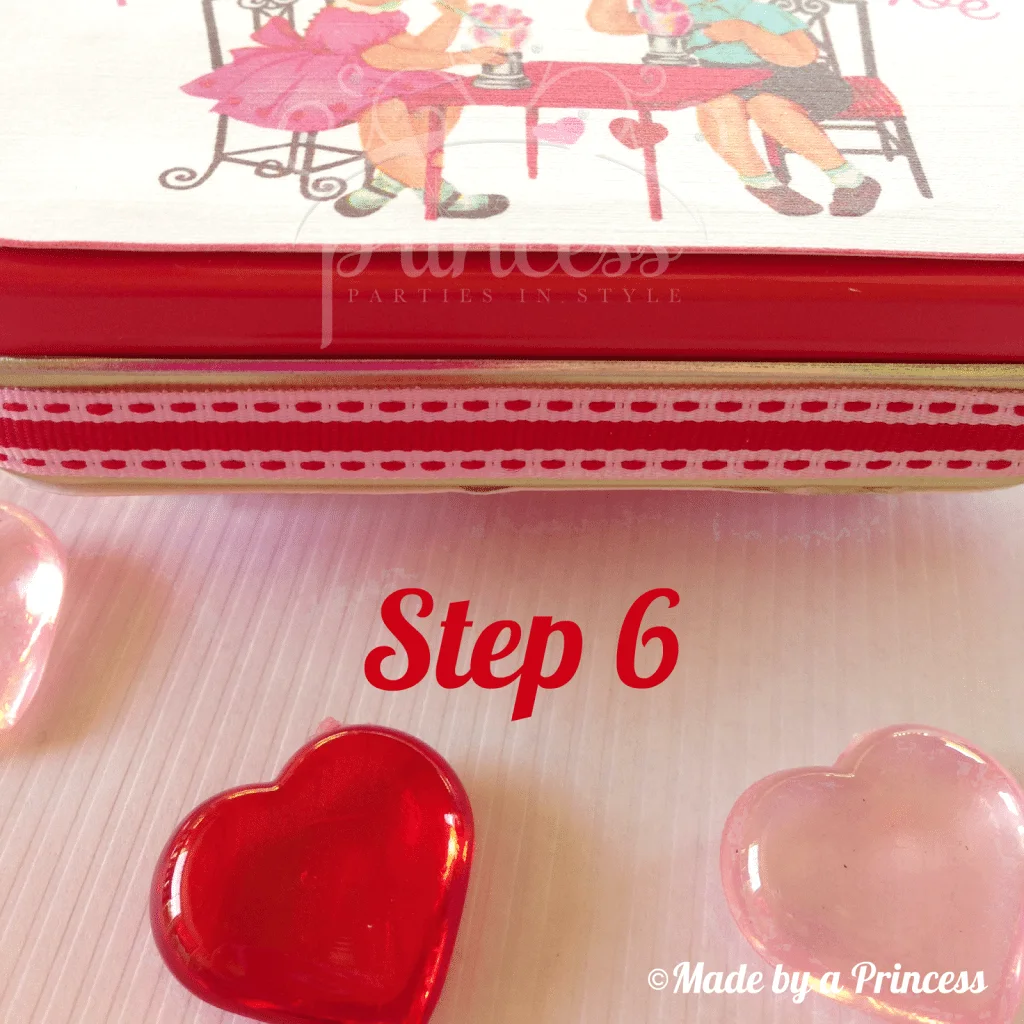 Add embellishments like ribbon around the edges if you like
This craft really didn't take much time at all. My little one and I have had a lot of fun playing together and even better fits perfectly in my purse. I've got some more Altoid tin ideas to share so keep checking back!
Click the image below for the free template.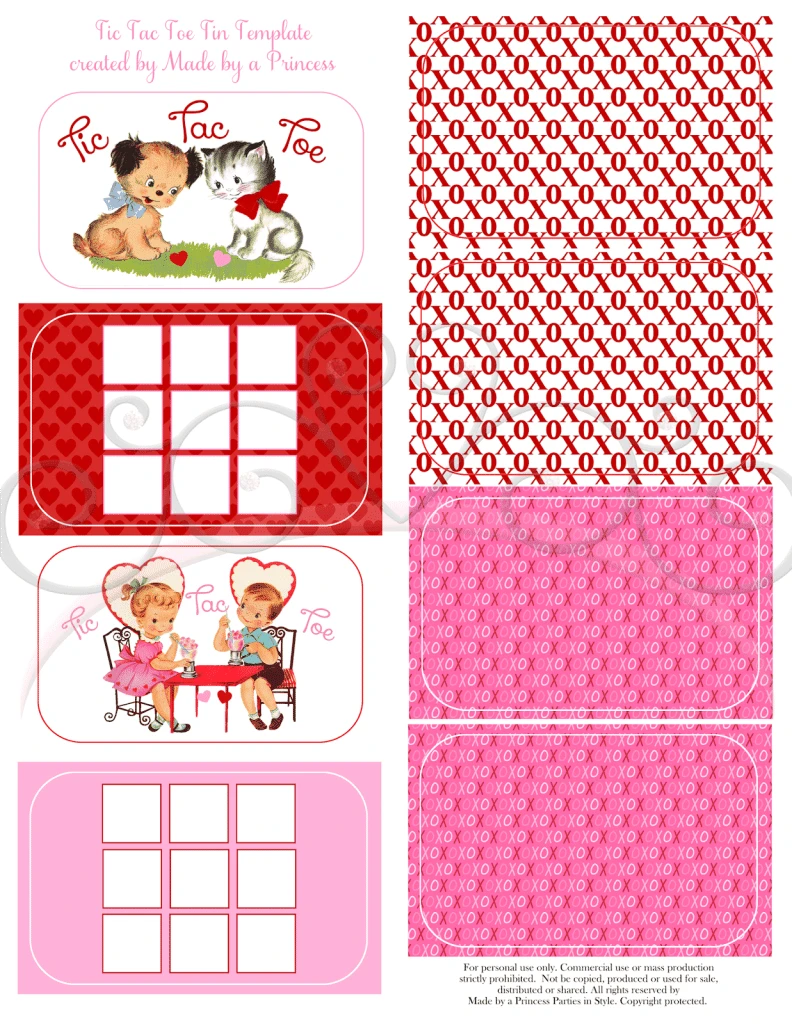 *For personal use only. Commercial use or mass production strictly prohibited. This represents my original work and may not be copied, produced or used for sale, distributed or shared. This includes but is not limited to selling or distributing on forums such Etsy, eBay, blogs websites, craft shows, fundraisers, boutiques, for example. All rights reserved by Made by a Princess Parties in Style. Copyright protected.