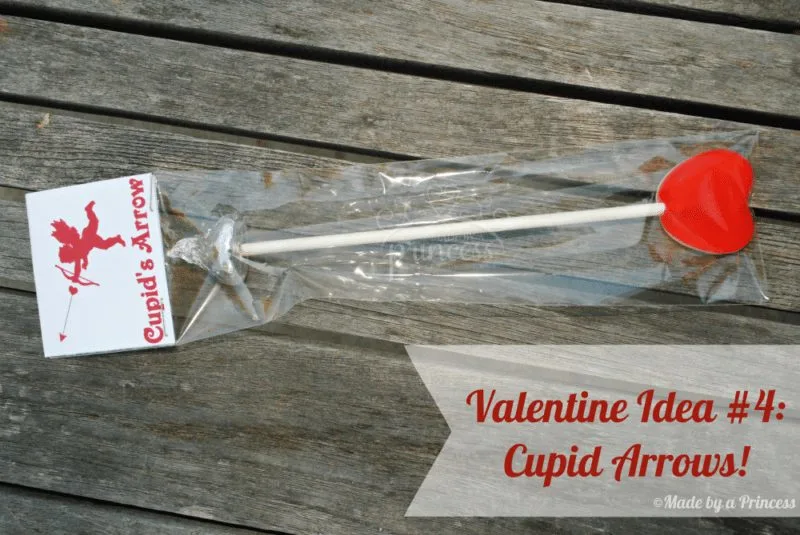 We can't forget about Cupid now can we?! These Cupid's Arrows are a simple project that you and your little love can do together!
Here's what you need:
-6″ cake pop sticks
-Heart gummies (I got these at Dollar Tree)
-Hershey's Kisses
-Treat bags
-Scissors
-Stapler
-Cupid's Arrow treat topper (available for free download
here
for a limited time)
Put one end of the cake pop stick through the gummy heart and the other end through the Hershey Kiss but be careful not to push too hard or the Kiss will break in half. Once you have printed your Cupid's Arrow treat toppers and cut them out, put your "arrow" in the treat bag and fold topper over it. Staple closed. That's it!
We will be taking a basket (or maybe a quiver) of Cupid Arrows to school this week for Valentine's Day. Enjoy!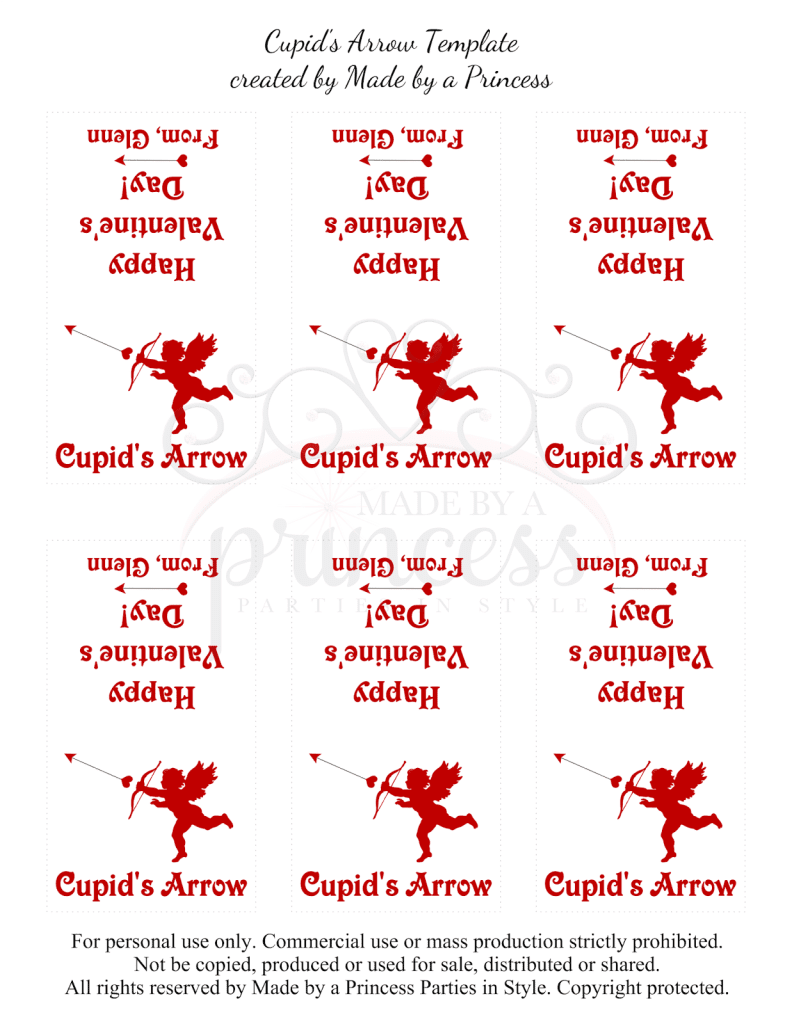 Happy Valentine's Day!
*For personal use only. Commercial use or mass production strictly prohibited. This represents my original work and may not be copied, produced or used for sale, distributed or shared. This includes but is not limited to selling or distributing on forums such Etsy, eBay, blogs websites, craft shows, fundraisers, boutiques, for example. All rights reserved by Made by a Princess Parties in Style. Copyright protected.