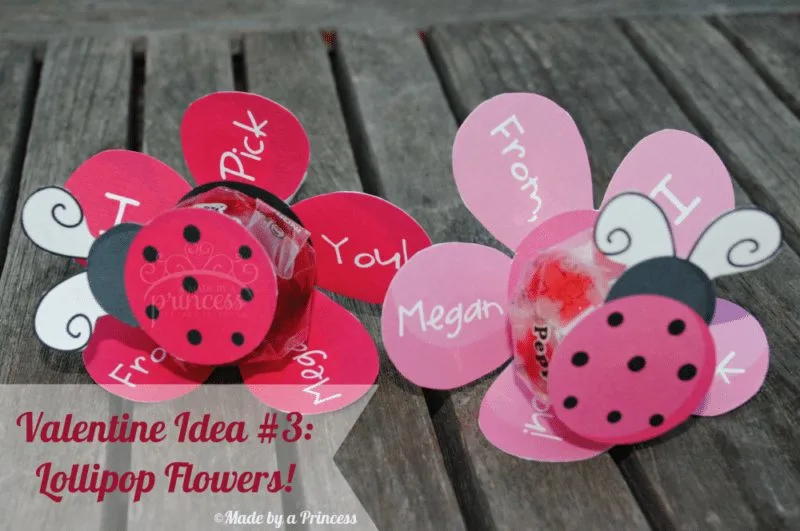 My little girl loves to pick flowers from our front yard and squeals with delight when she brings them to me. A couple weeks ago she picked a big handful and said, "I picked these for you!" which gave me this "I Pick You!" Valentine idea.

Here's what you will need:
-Lollipops (round)
-Flower and bee images (you can download my template here for a limited time)
-Printer
-Scissors
-Glue dots or some other type of adhesive
Print out flowers and bees, cut around the images, create a small slit in the middle of the flower, poke the lollipop through, and use Glue Dots to adhere the bee to the top of the lollipop.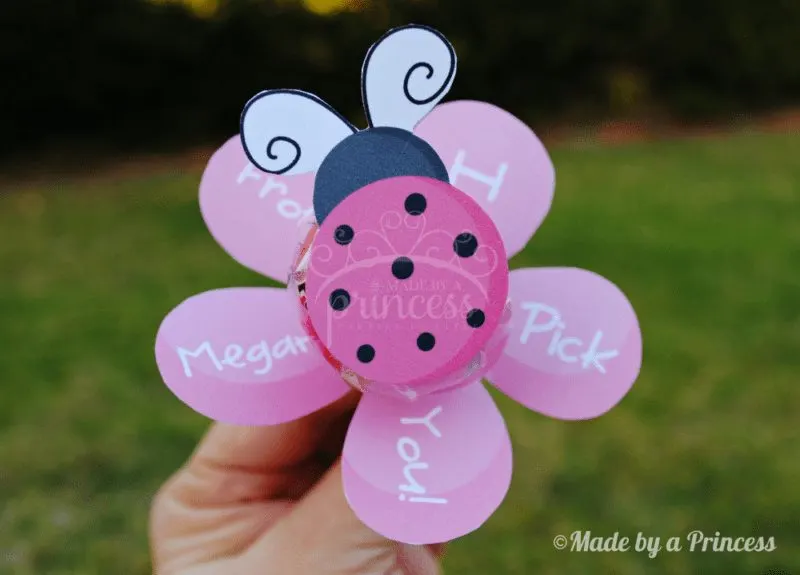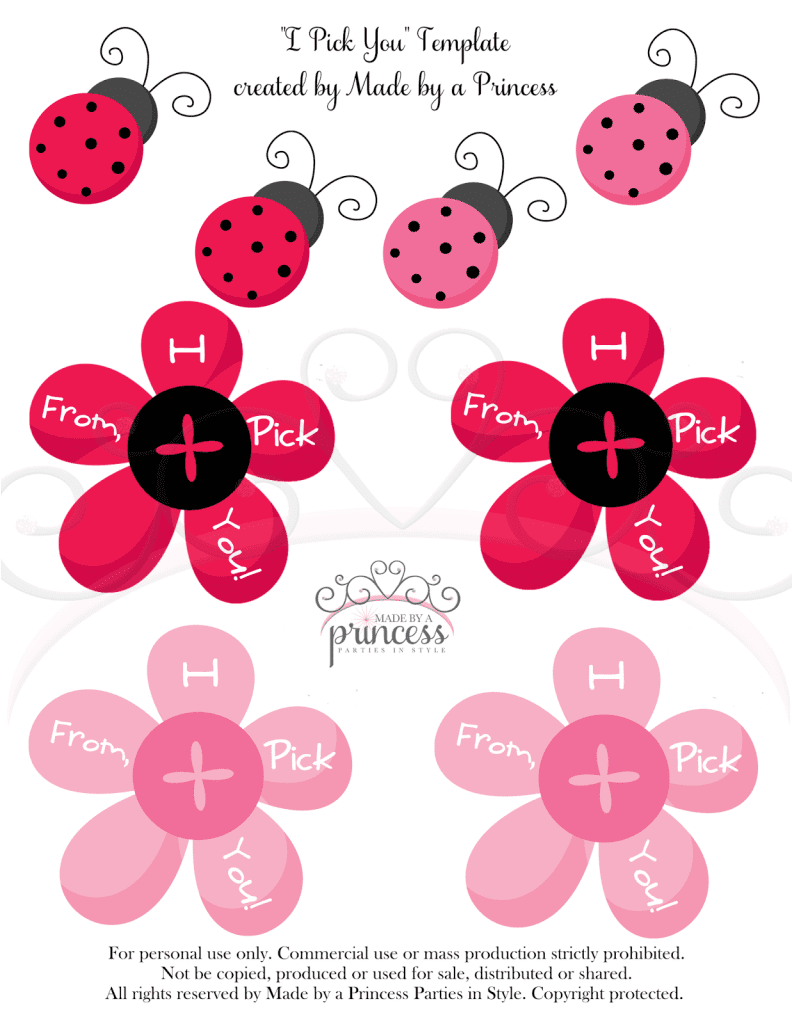 Happy Valentine's Day!
*For personal use only. Commercial use or mass production strictly prohibited. This represents my original work and may not be copied, produced or used for sale, distributed or shared. This includes but is not limited to selling or distributing on forums such Etsy, eBay, blogs websites, craft shows, fundraisers, boutiques, for example. All rights reserved by Made by a Princess Parties in Style. Copyright protected.