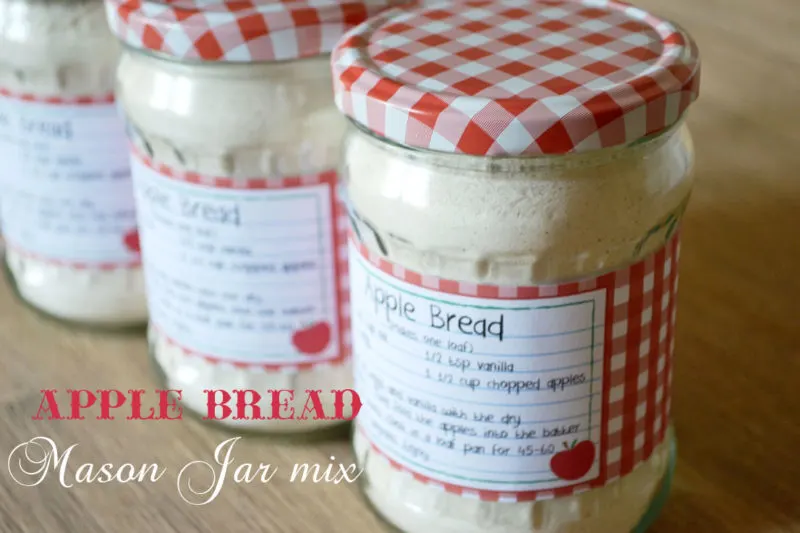 Sunny of Sunny By Design is back and sharing another great jar recipe with us! School is quickly approaching and she told me she likes to start off the year with a sweet greeting. How nice is that?! Normally she gives a loaf of apple bread and a recipe card but this year she wanted to go a little bit further and include the apple bread mix. I love apple bread and really love jar recipes so I am definitely going to have to try this!
Sunny says: "To make these I used my original Apple Bread recipe and divided the ingredients in half. I placed the dry ingredients in the mason jar and wet ingredients on the label, along with some brief instructions. The ingredients in the jar will make one loaf of apple bread. The prefect way to get anyone hooked on one of my favorite recipes.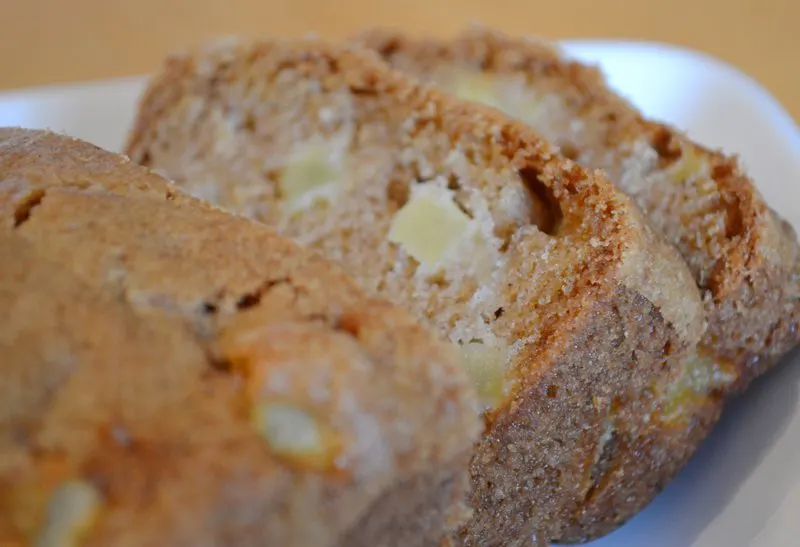 You will need…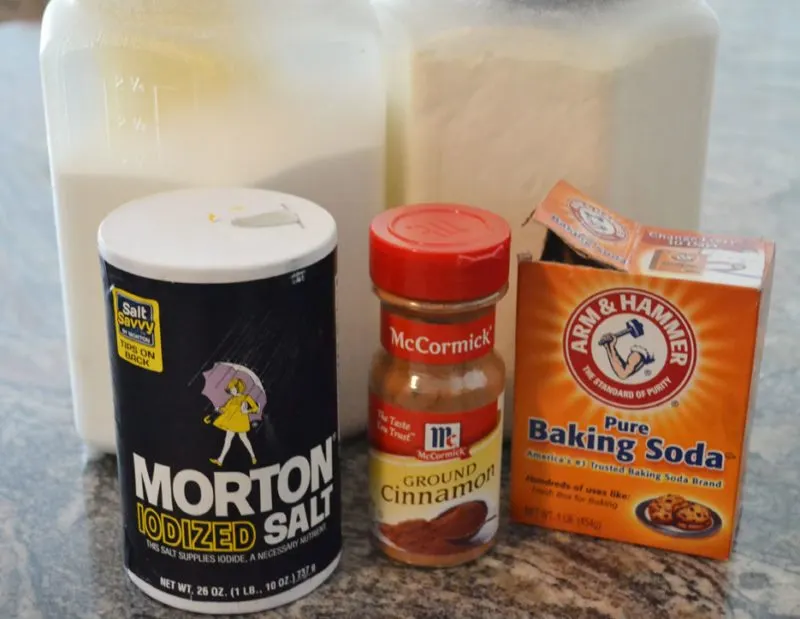 Ingredients:
(This is enough to make one mason jar full or one loaf of bread)
3/4 cup sugar
1 1/3 cup all purpose flour
1/2 teaspoon Baking soda
1/2 teaspoon Salt
1 tsp Cinnamon
You will also need..
16oz mason jar
wax paper
mason jar printable label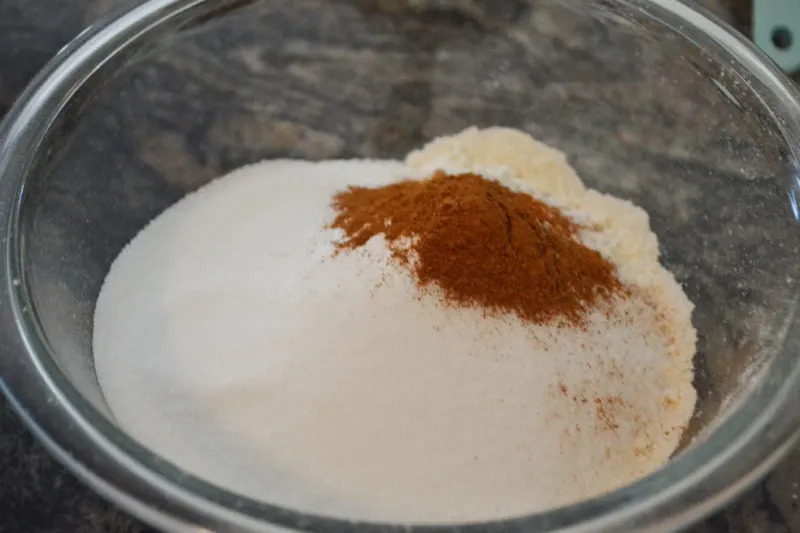 First measure all of the ingredients into a bowl.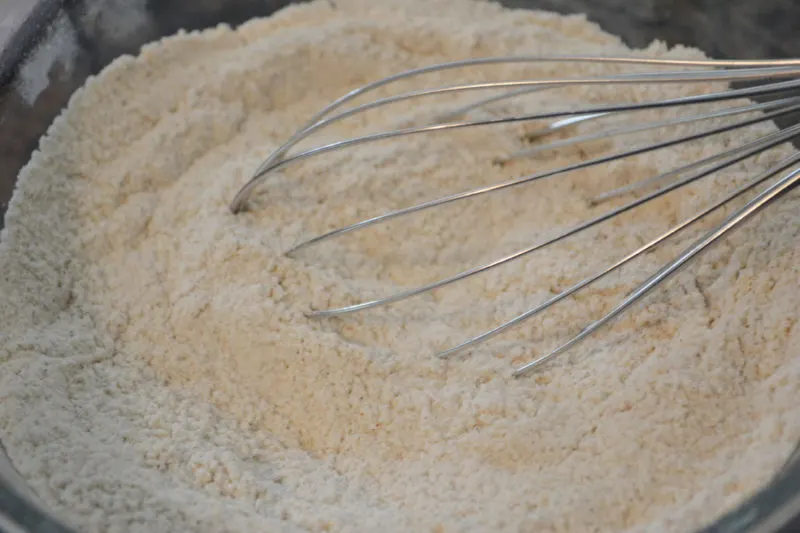 Then give it a quick stir with a whisk.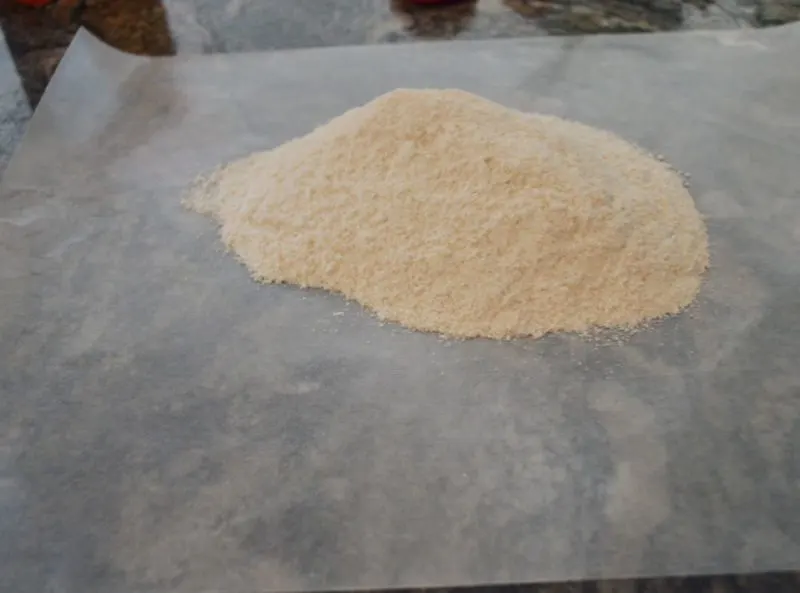 Pour half of the mixture onto a sheet of waxed paper.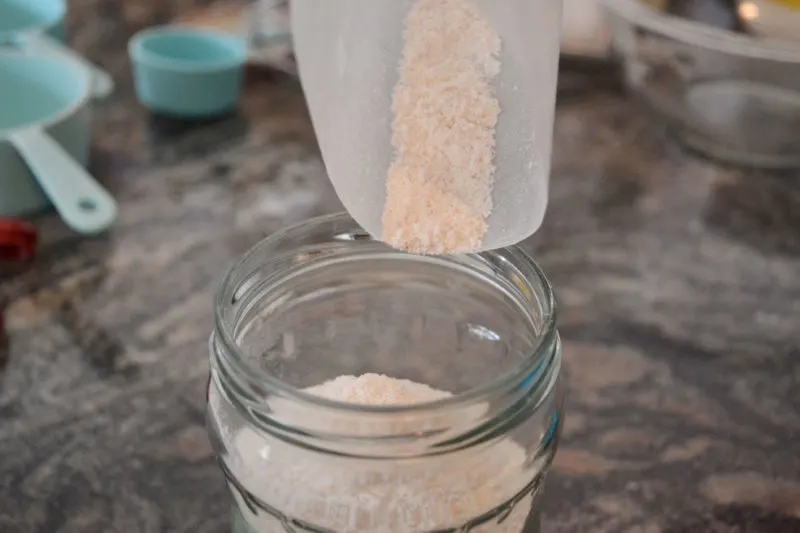 Then lift the paper at the corners and pour into the jar. I tried this with a funnel and it was a mess. The wax paper works best trust me.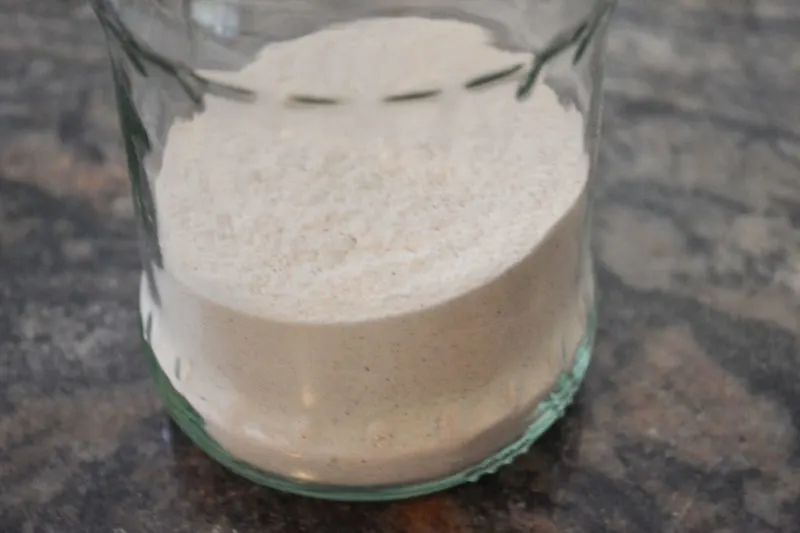 Tap the jar against the counter to let the mixture settle. Then add the rest.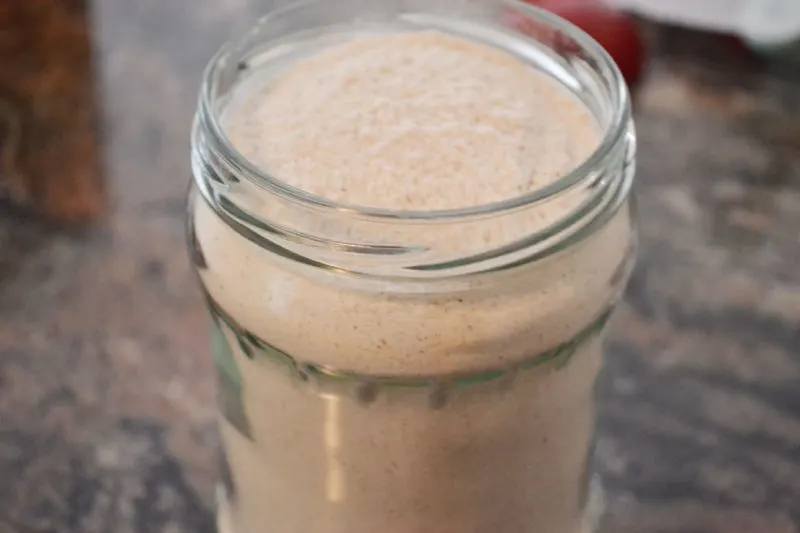 I gave the jar a final tap after everything was added to let it all settle in there nicely.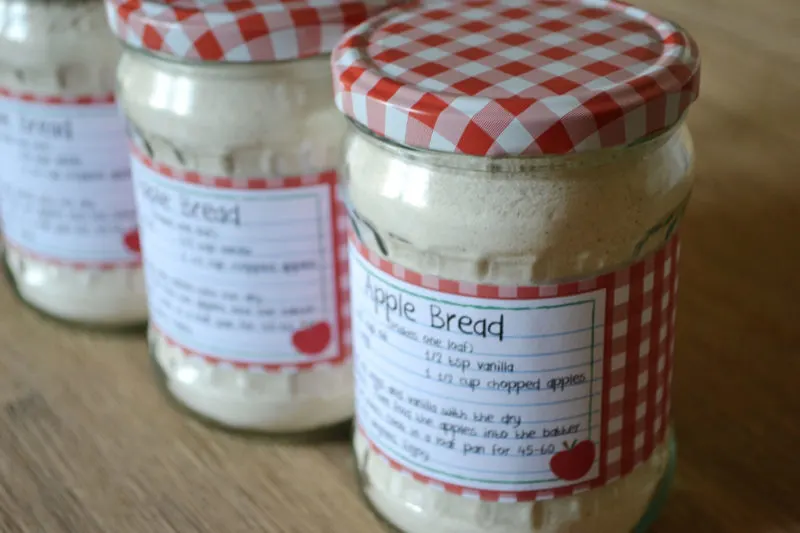 Then place the lid on tightly and apply the printable label with double stick tape. What I love about this gift is that it doesn't have to be just a teacher gift. It can be given to anyone for any reason all throughout the fall or it can be used as a teacher gift any time of the year. It's very versatile and I'm quite sure this won't be my last gift in a jar. Happy new school year to all."


Thank you for sharing your Apple Bread Mason Jar Mix and Free Printable, Sunny! If you would like to contact Sunny you can find her at [email protected], Facebook, and her Etsy shop
.