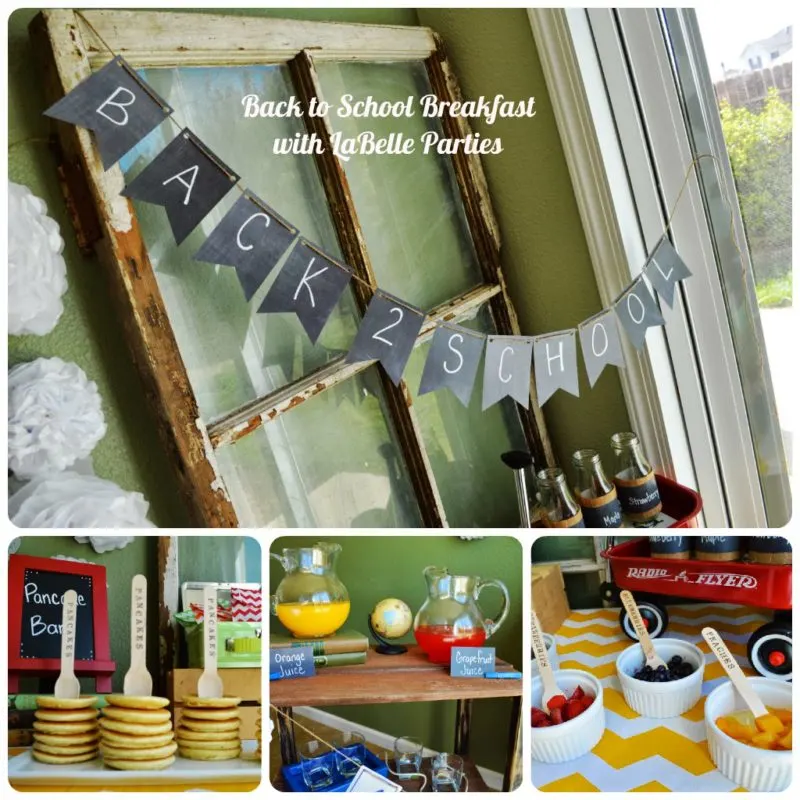 If your little loves aren't back in school yet you might just be dreaming of the day they do go back so you can finally get stuff done around that house right? I have a better idea! Grab your mommy friends and host a Back to School Breakfast to celebrate making it through the summer and tackling another year of homework, lunches, and lost items at school! Stefani of LaBelle Parties threw this sweet breakfast for her mommy friends and is sharing all the details in the new issue of Everyday Party Magazine. Lucky for me Stefani and Jessica are friends of mine so they are letting me share it with you too!
Stefani says: "Back to school time is filled so many mixed emotions. By the end of the summer I am THRILLED that it's time for my kids to head back to school! I am ready for the break. Then, the reality that my babies are getting bigger and growing up sets in and I start feeling nostalgic and missing the sweet little baby stage. Finally, the memory of getting everyone up, dressed, fed and to three different schools on time comes rushing back and I start to stress out. So this year I decided it would be fun to have a Back 2 School Breakfast for my mommy friends and we could share some tips and tricks for getting back into the school routine.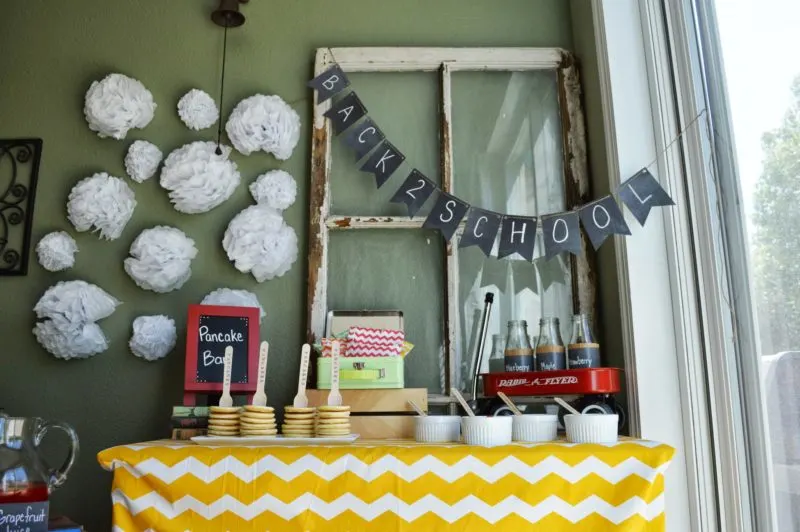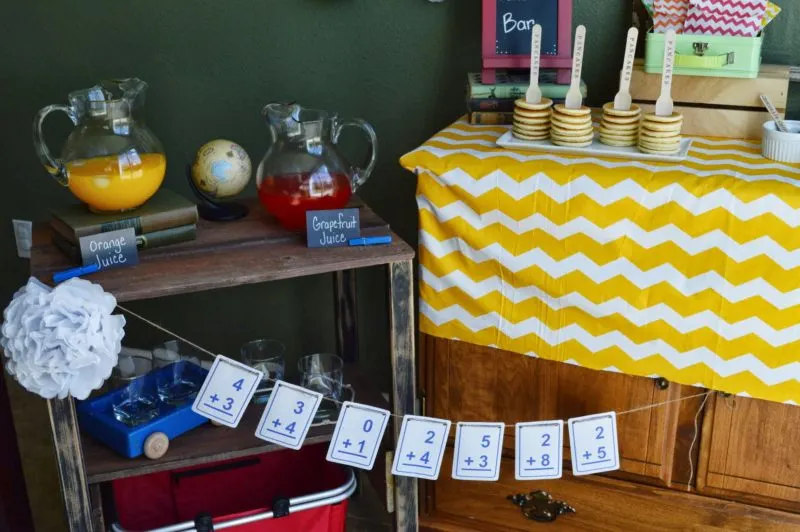 I wanted to keep it simple so I set up a mini pancake bar with a few flavored syrups and some fruit toppings.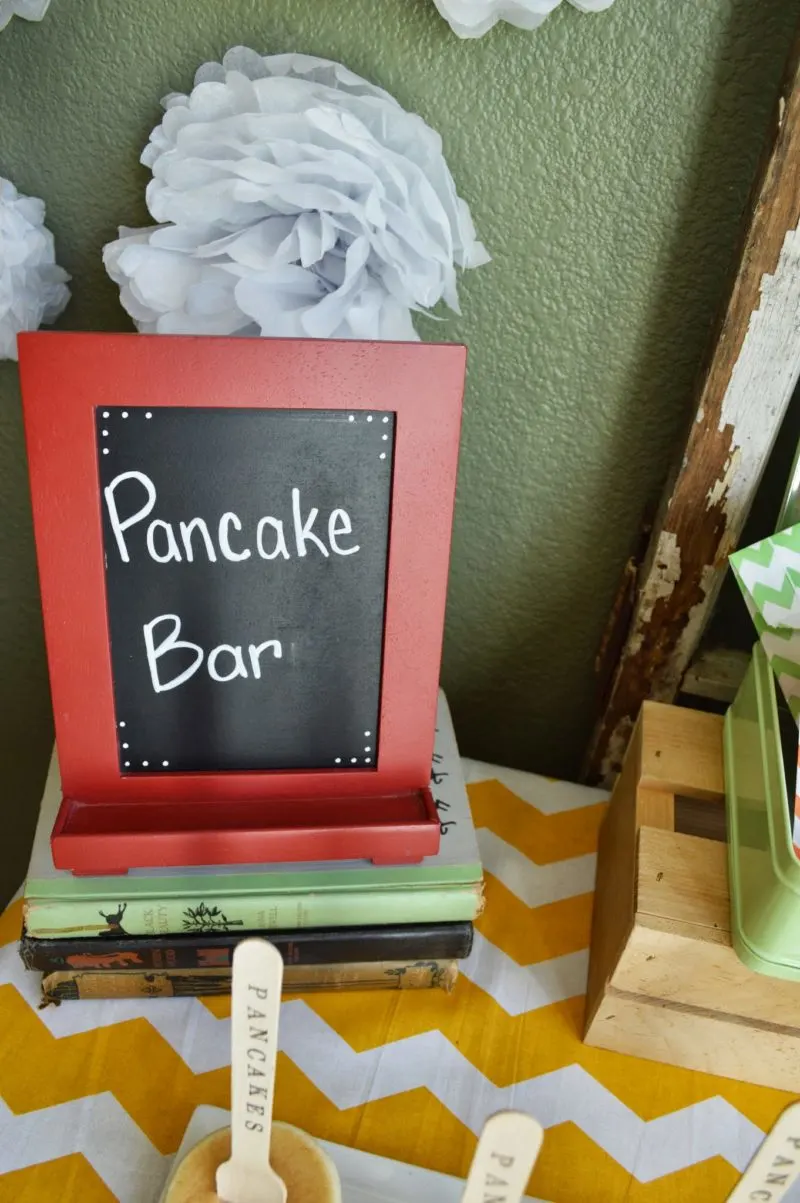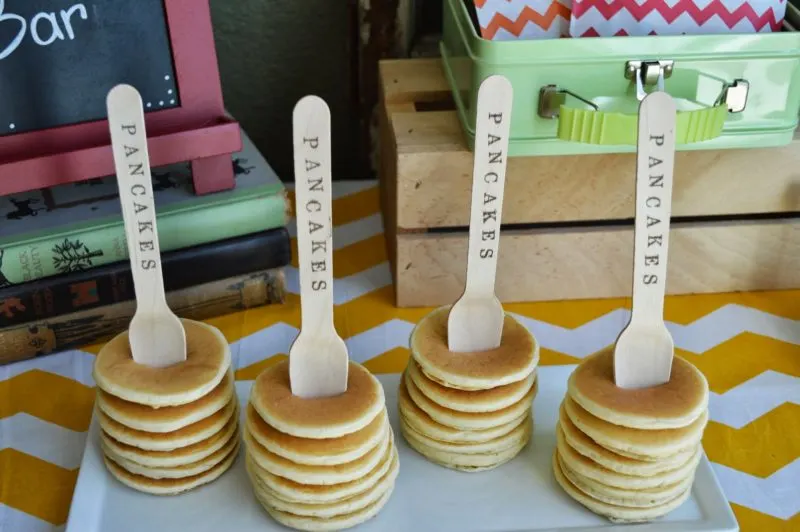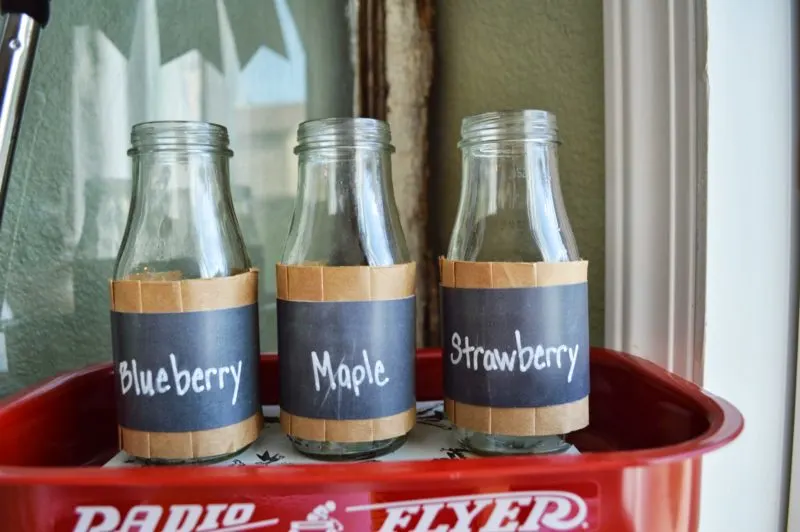 I stamped my wood utensils so they could double as serving pieces and food labels. I printed out a simple chalkboard banner and labels.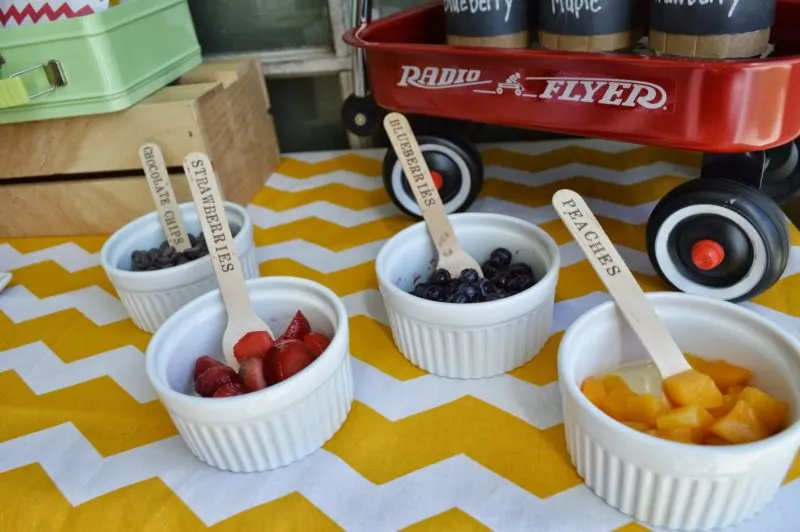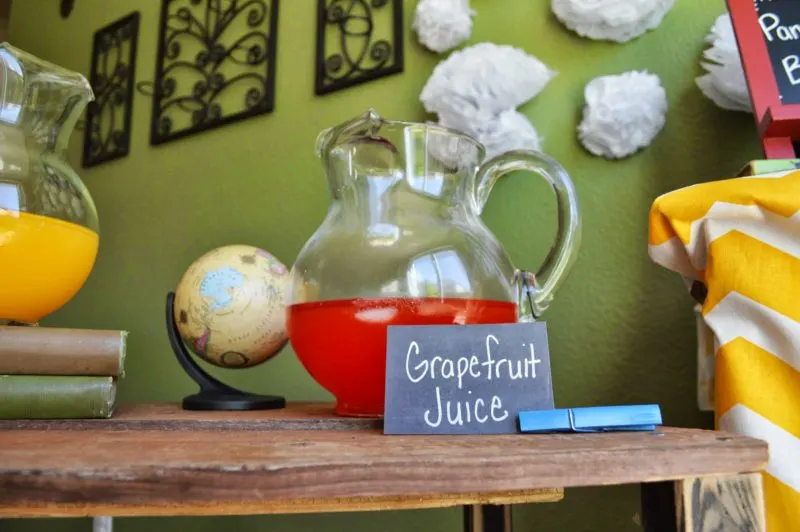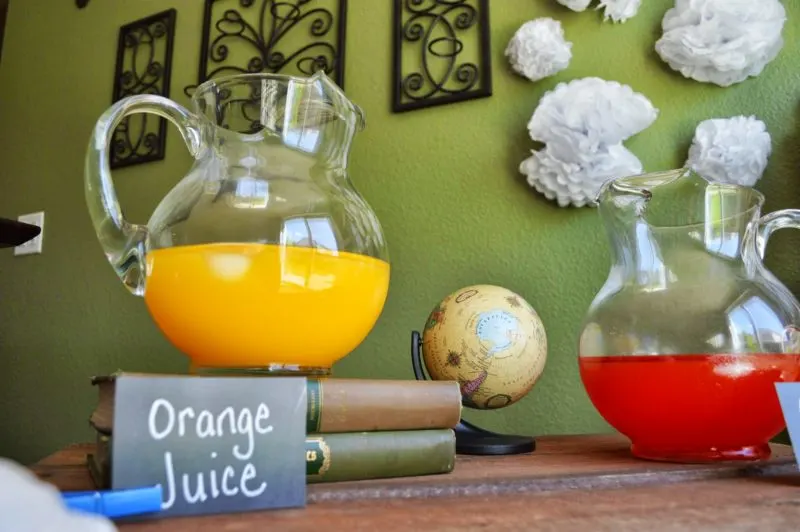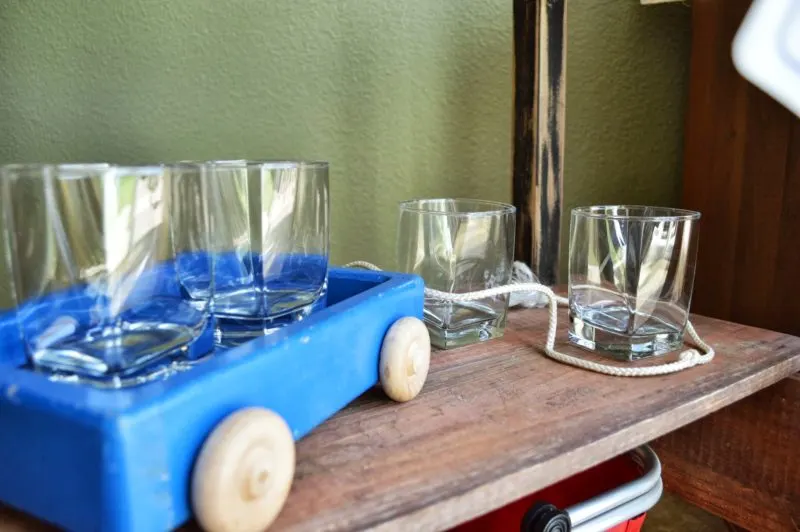 Then to keep costs down and to continue with the school theme I raided my kids' rooms and grabbed a few school items to add some fun to my tables. We have a hundred sets of flash cards all over the house so I grabbed a few strays and made a quick banner at the last minute. It turned out super cute and it was quick easy and free! You can't beat that.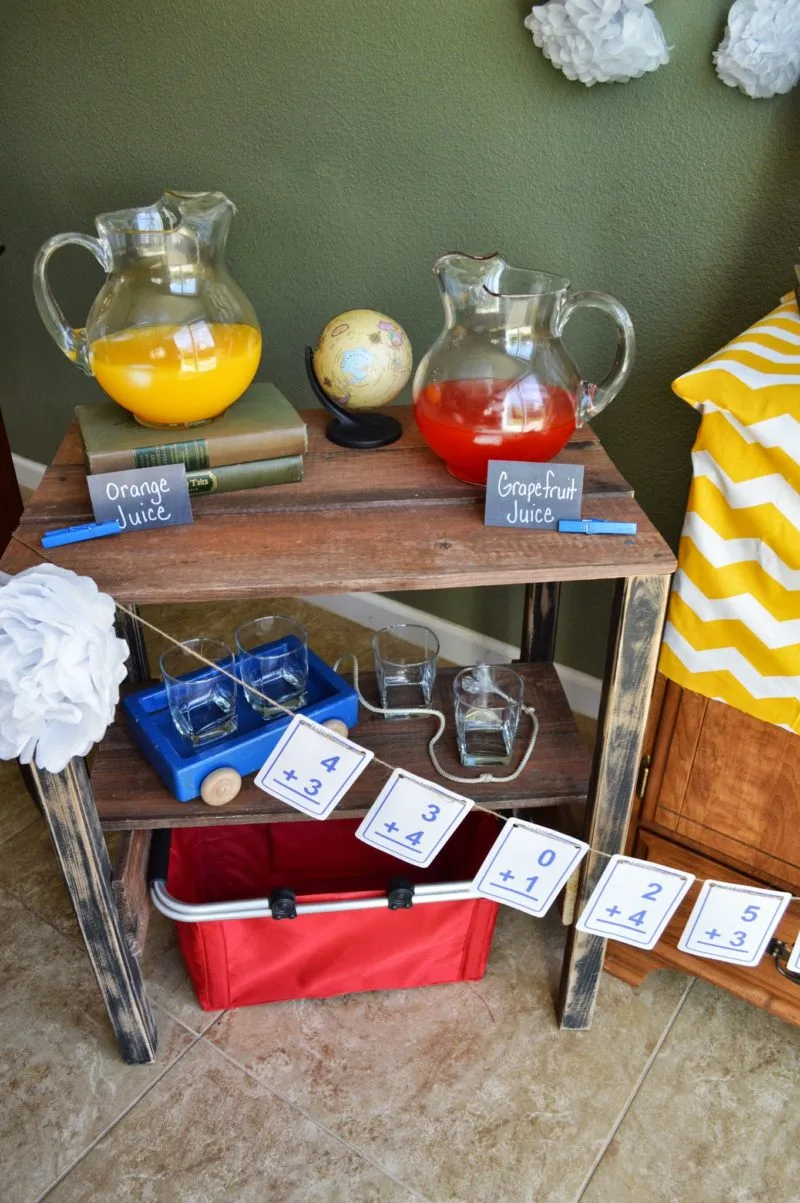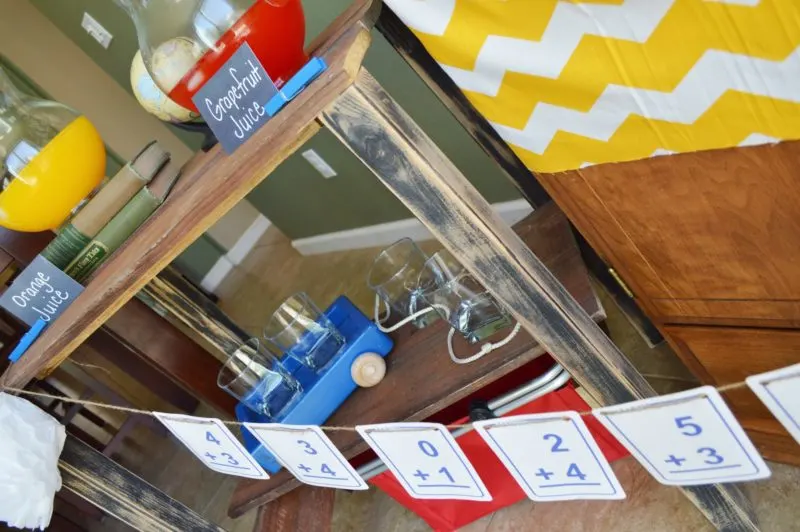 At the end of the last school year I was on Pinterest and I stumbled onto a clip idea for in the car. So I decided to modify it and create my own system and it worked great! So that is what I shared with my mommy friends at the party. Each mommy got to take home a gift bag with a set of clips for her car, a set of instructions and some reward ideas."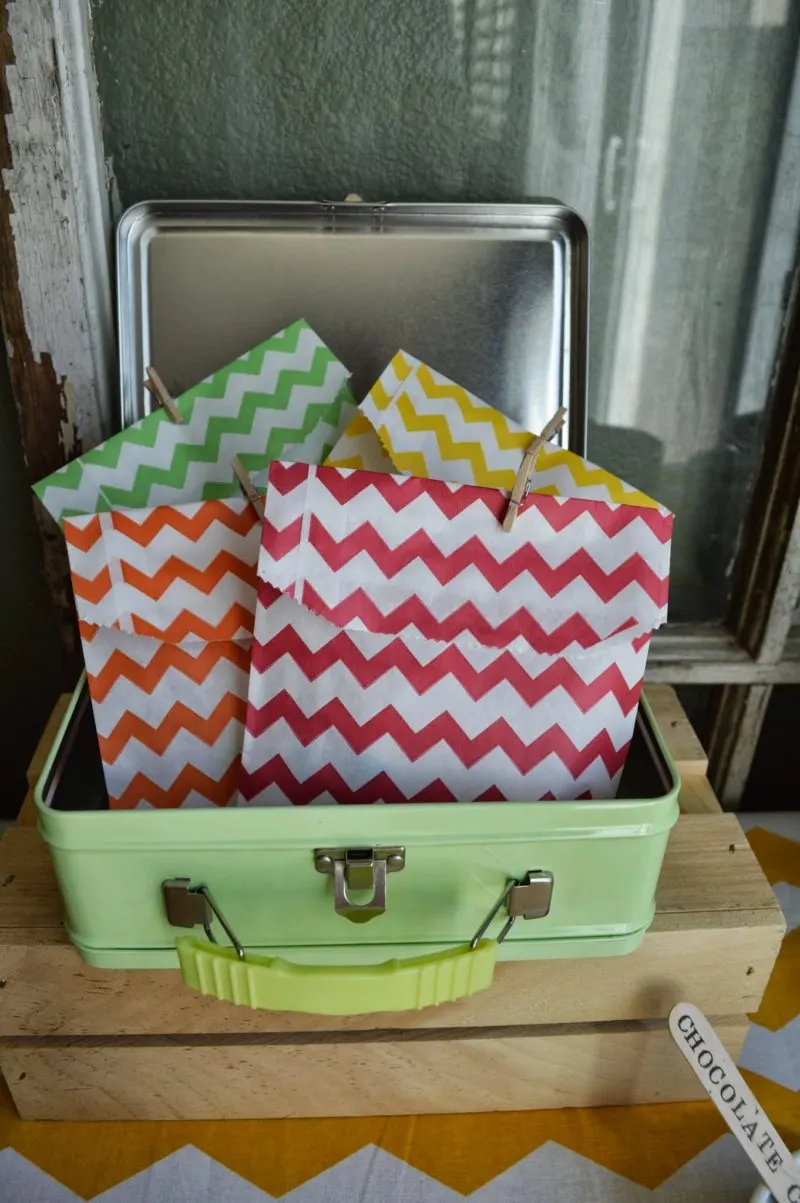 Photographs – Staci Nicole Photography