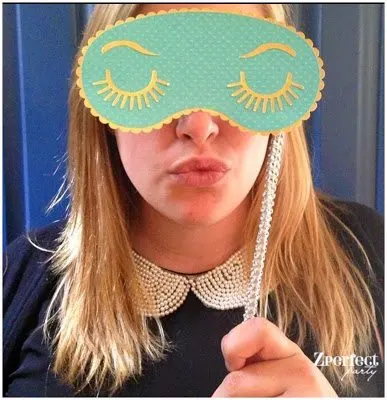 Remember that Mimosa Bar on a budget my friend Pat of Zperfect Party shared with us? Well, she is back sharing some pictures of the photo props I made for her. I loved making these and think I am going to have to add them to my partyware collection now!

Do you see that sparkle? Those are my brand new Sparkle Wands™! We have taken photo props to a whole new level. You won't see those anywhere else! I love what Pat did with this Audrey set. That houndstooth is tres magnifique!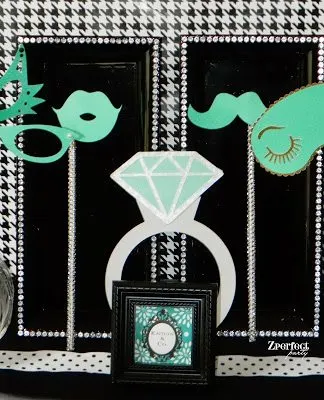 These girls look like they know how to have fun! And BTdubs…how gorgeous is that dress?! One of the guests brought tiaras and pearls which were the perfect finishing touches for their photo booth fun.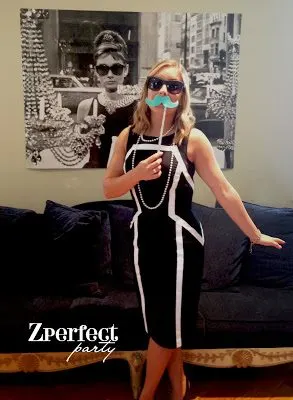 These kinds of frames are so versatile and are not only perfect for taking photos but can also be used on tables as a decoration. Set a platter in the middle of the frame on a dessert table and you've got a quick and easy design element that will really make your tablescape pop.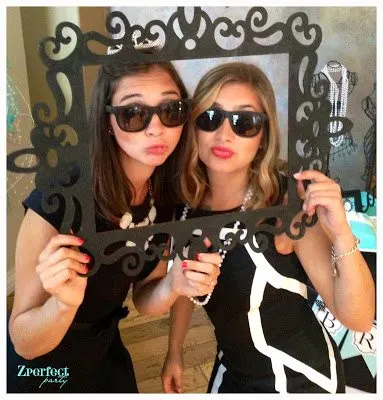 Thank you Pat for sharing your photos. This was a beautiful and budget friendly bridal shower that the bride-to-be and her friends will remember forever.