These were GORGEOUS. When I opened the box (yes, she shipped them) I was stunned. I'm not a sweets artist and I'm not a floral artist…thank goodness I have talented friends. If you need flowers just contact Brooke…trust me on this…your guests will be seriously wow'd.
I just had to share another picture of the flowers…
Inside of the card was a "tea bag" that had the party info. It wasn't until I was editing photos that I realized the date is wrong. It was Sunday, December 7th! I will have to get that fixed for Jen!
My friend and photographer, Maria Healey, and I love everything about the Abbey Rose Tea House in La Mesa including the napkins made to look like roses. This is a little nod to them.
I added a spot of cream to my English Rose Tea and it turned this beautiful shade of pink which just happened to match the flowers exactly. I had to snap a photo of it of course.
Benedictine Cucumber sandwich recipe can be found here.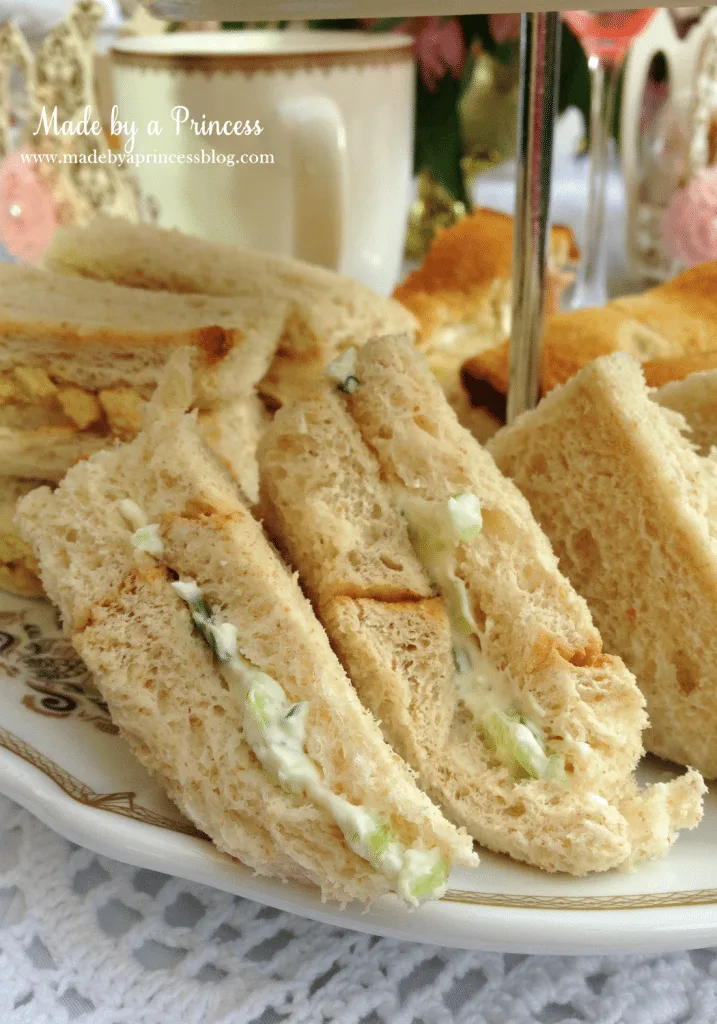 Very easy to do: slice fresh baguette, spread a bit of preserves, a slice of cheese, and you're done! You could broil for about 3 minutes if you wanted them warm and gooey.
I found a Pumpkin Cranberry scone mix at Trader Joe's…very easy and flavorful.
Fresh berries are a must at a tea party. My little one loves strawberries and insisted Jen loved them too.
Of course we had to have sweets! Downton Abbey Lemon Curd was used to fill pastry cups I found at Walmart and my favorite Belgian Chocolate Pudding from Trader Joe's was used to fill pastry shells. This is the kind of pudding I can't buy very often because I will eat the whole thing. The.whole.thing. It's that good. You can find that pretty little 2 tiered server on the World Market website too.
Now, I know you are asking yourself, "Where can I find those beautiful pieces of Downton Abbey china?" Well, you can go to World Market of course but you can also enter to WIN a CPWM Downton Abbey Prize Package! Enter below!
You could win a Dream Trip to London Fit for Royalty! The Grand Prize package includes a trip for (2) two to London, England (hotel & accommodations), Private Tour of Highclere Castle, a visit to the set of Downton Abbey, and a $1000 World Market gift card. Even if you don't win the Grand Prize (3) three First Prize winners will receive $500 World Market gift cards! For more details, visit our link here.
Merry Christmas!
Kylie