Is is really almost back to school time? I am not ready for that. Back to school shopping, planning for lunches, homework. My head is spinning already! Well my girl Jessica from Modern Moments Designs is sharing her back to school ideas and FREE PRINTABLES! She's got you covered in the buttering up the teacher department. Check out her adorable labels!

I'm going to let Jessica take over and tell you all about it: "This post has been one year in the making, yes, ONE year! Oh, my! How sad is that? I was shopping at one of my favorite places, Trader Joes, last September. (BTW, they have these stickers this year too!) I'm always inspired by all of their creative packaging. It's totally my style. We were checking out at the register and the kids asked for stickers. I was blown away with how cute they were. Truth be told, I've always loved stickers. I use to have a collection when I was younger. As I've aged, nothing has really changed. I still love stickers. In fact, I was so inspired by these stickers that I designed my own.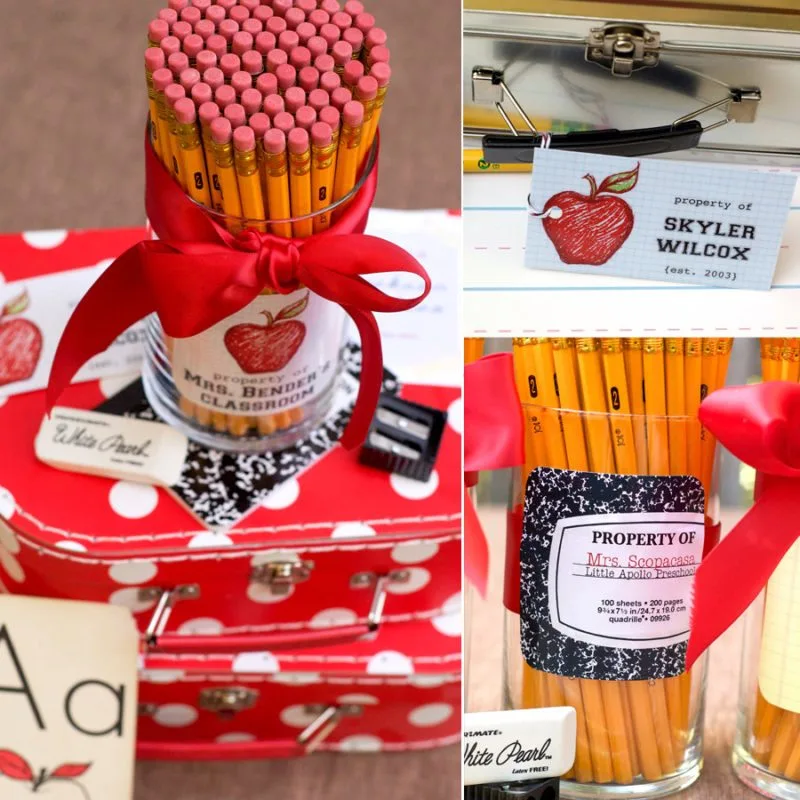 I've used these stickers on my children's backpacks as bag tags (just laminate, punch, and ad a bag tag), on their notebooks, on lunch boxes, for teachers gifts, etc. I've also used these tags as a foundation to design teacher appreciation tags. They are super cute too! Hopefully I can blog about those too.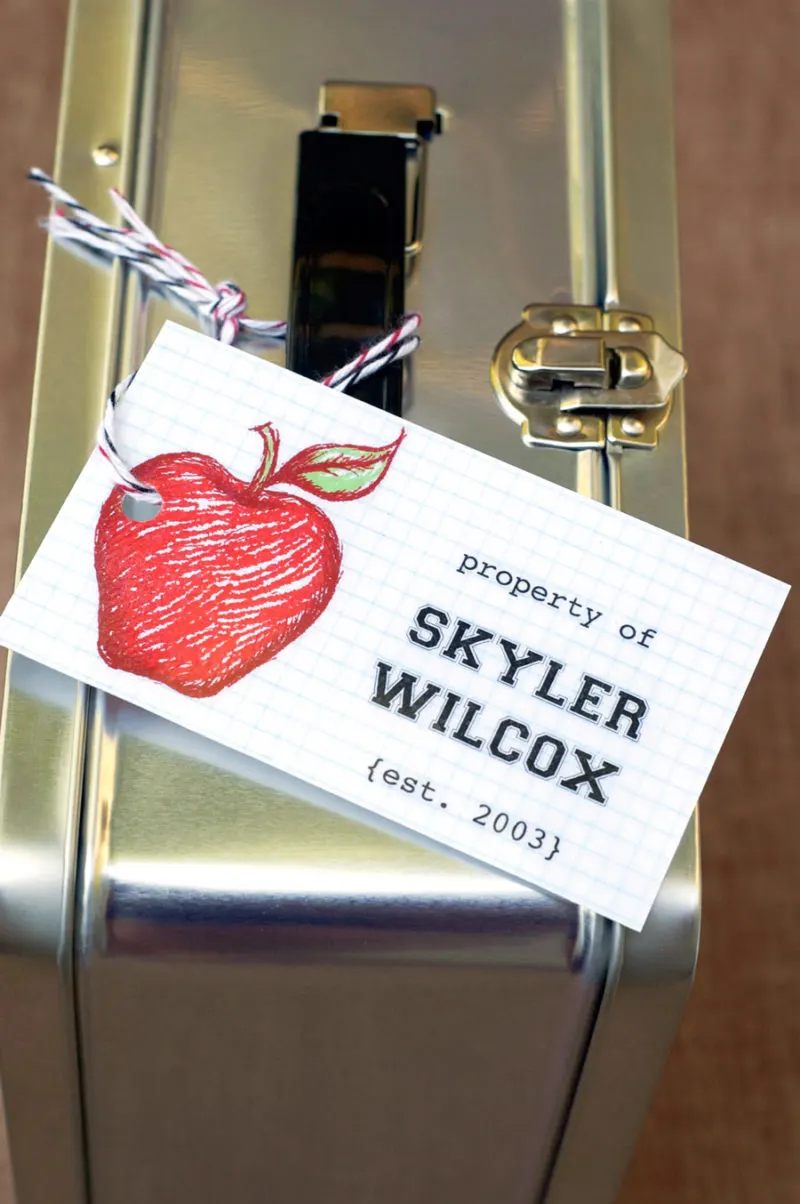 You keep coming back for one reason or another, right? Well, it's because I am so kind. Haha. Are you ready to be the recipient of my generosity? It's that time again! I am offering these tags as a FREE Download. Yes, FREE! Just for you because I love you and I feel totally guilty for neglecting you for so many months. You can print these out and write on them. If you have Photoshop or Illustrator, you can just add a new text layer and add your own text.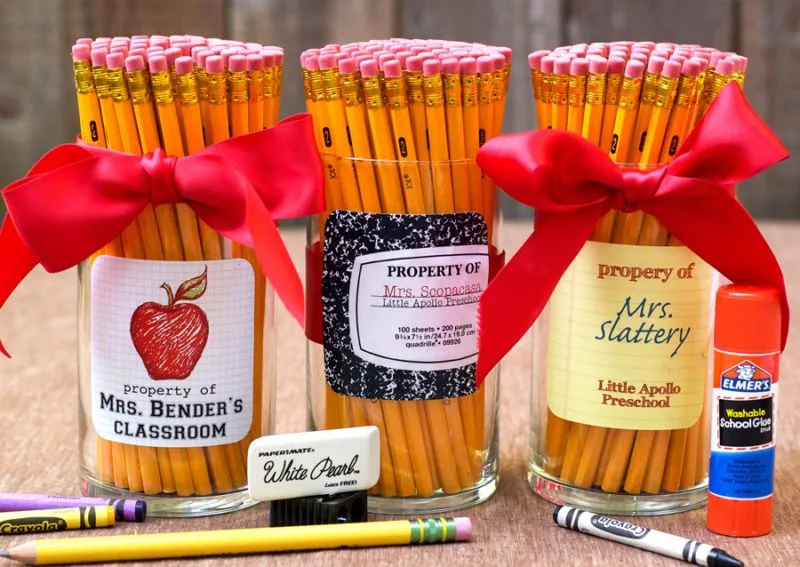 In the photo above, I took a glass vase from the Dollar Tree, two or three packs of pencils (also from the Dollar Tree), added a red bow, and one of these labels. Super cute. Super easy! Enjoy!!!
I am also selling the "fillable" versions in my Etsy shop. You will be able to type directly in the spaces provided."
"Property Of" Free Rectangle Downloads:
"Property Of" Free Square Downloads:
Fonts she used:
Thank you so much, Jessica for sharing with us today! Now do you feel a little more ready for the first day of school?