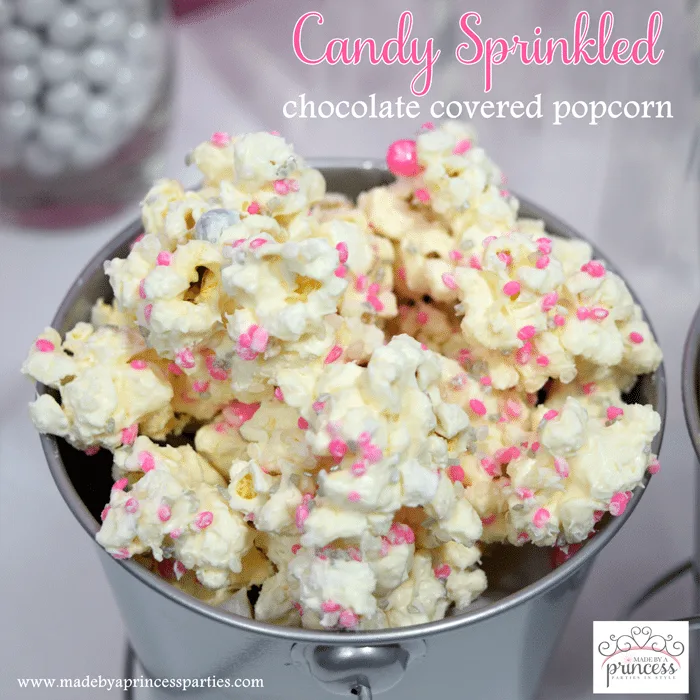 One of my go to party foods is chocolate covered popcorn. It is really easy to make, you can add things like sprinkles and colored sugar, and you can make it in any color you need. Today I'm sharing my new favorite thing to mix into the popcorn and I guarantee you are going love it…Candy Sprinkled Chocolate Covered Popcorn…oh yes!
I'm not going to walk you through how to make it because I have a couple posts on that already but I am going to tell you about my newest candy obsession…CandyFetti™! My friend Marie of Sweets Indeed makes these things called Candy Kabobs (which I love!) and last year she debuted her newest collection called CandyFetti™. They are little bits of candy that look like confetti. Some are sweet and some are tart and the combination of them together is pretty amazing. She can create just about any color combination you need whether it is for a party or for your business. I'm not getting paid to tell you about this – I just really love this product (and Marie is a sweet friend!) and I had to share with you how UH-MAZING her CandyFetti™ is with chocolate covered popcorn.
I recently styled a gender reveal set up for a party supply company and had intended on making pink and blue popcorn for the table. After seeing one of Marie's posts I was inspired to add them to my popcorn. Marie created custom mixes to match my table design and they were perfect! If you want to up your party food game try out some CandyFetti™…you're going to love it!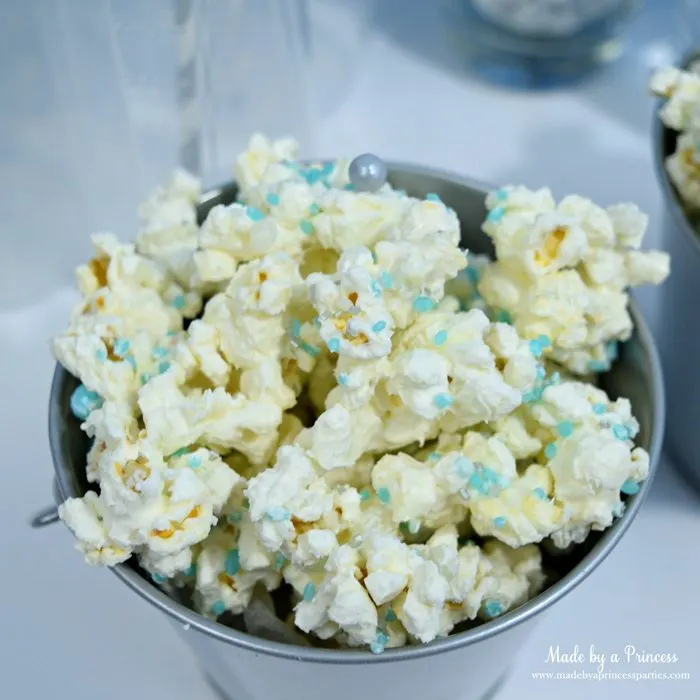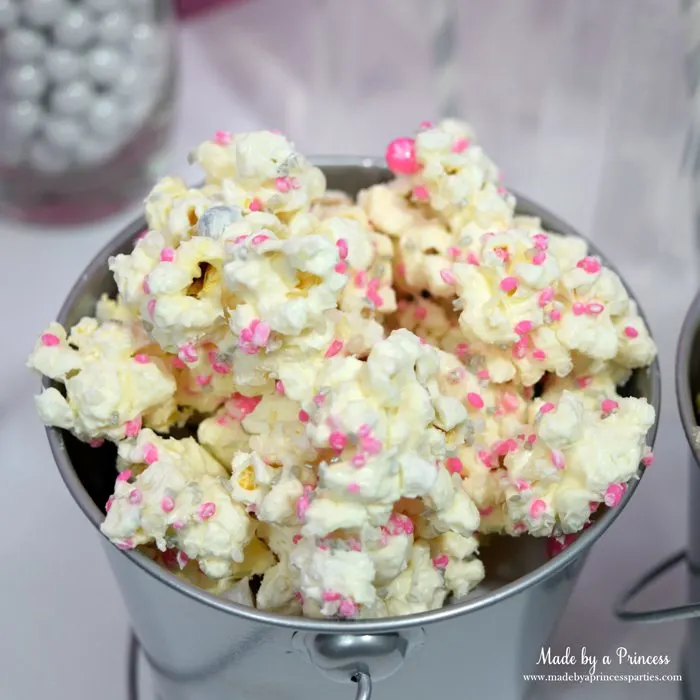 Thank you, Sweets Indeed for making these custom mixes for me!
The full gender reveal will be coming soon…stay tuned!