Create a special treat for yourself or a loved one with this Sparkling Champagne Granita Honey Recipe.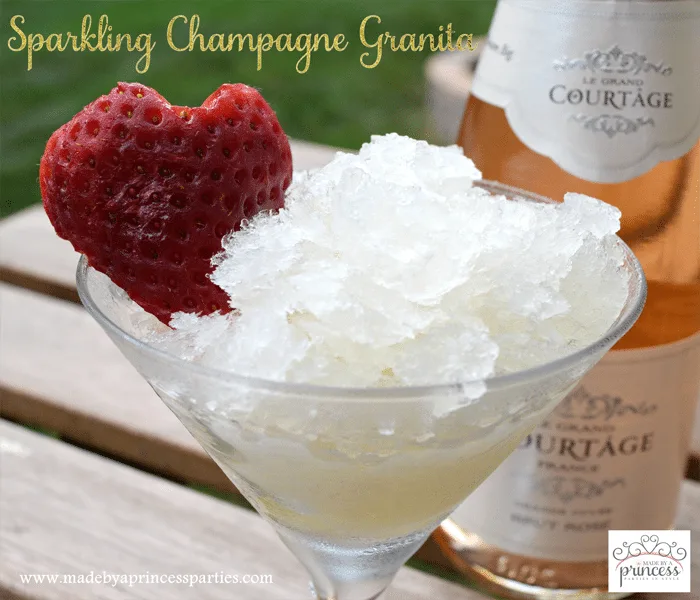 I've said this before and I really mean it…I love champagne! I have been playing around with champagne recipes all week and I can't wait to share some of them with you! I've wanted to try a champagne granita for a long time but all the recipes I know of required making a simple syrup. Out of sheer laziness I decided to skip that step and what I came up with was a really yummy Sparkling Champagne Granita Honey recipe. I have no idea what a traditional granita tastes like but I am loving this version!
What is the difference between sorbet and granita?
That's the same question I asked myself when I was pondering what to do with this lovely little bottle of champagne. Sorbet is a frozen dessert that typically has some kind of pureed fruit mixed in. Unlike ice cream, sorbet does not have any milk and is not air whipped but instead is stirred. For those who are lactose intolerant sorbets are perfect because they are dairy free.
Granitas are a favorite Italian treat and are made with virtually any kind of liquid. You can use ingredients like juice, soda, coffee, tea, wine, or champagne. Granitas are kind of like a slushie and if you make them using alcohol, a really yummy adult slushie.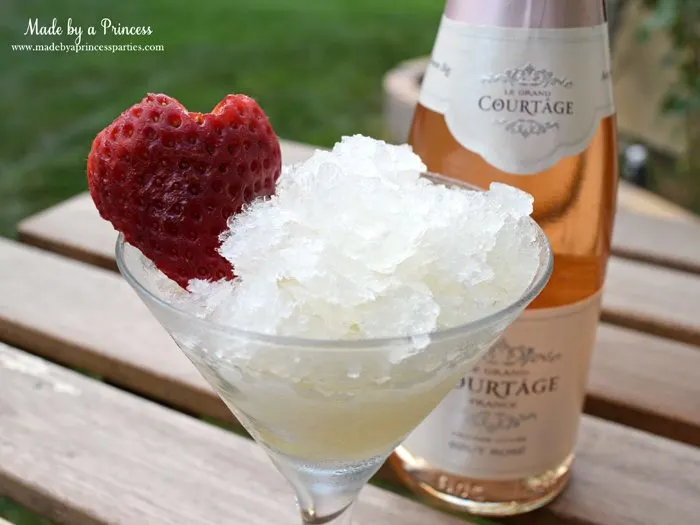 How do you make granita?
This can't really even qualify as a recipe because it's just too easy but here goes…how to make a Sparkling Champagne Granita with Honey recipe…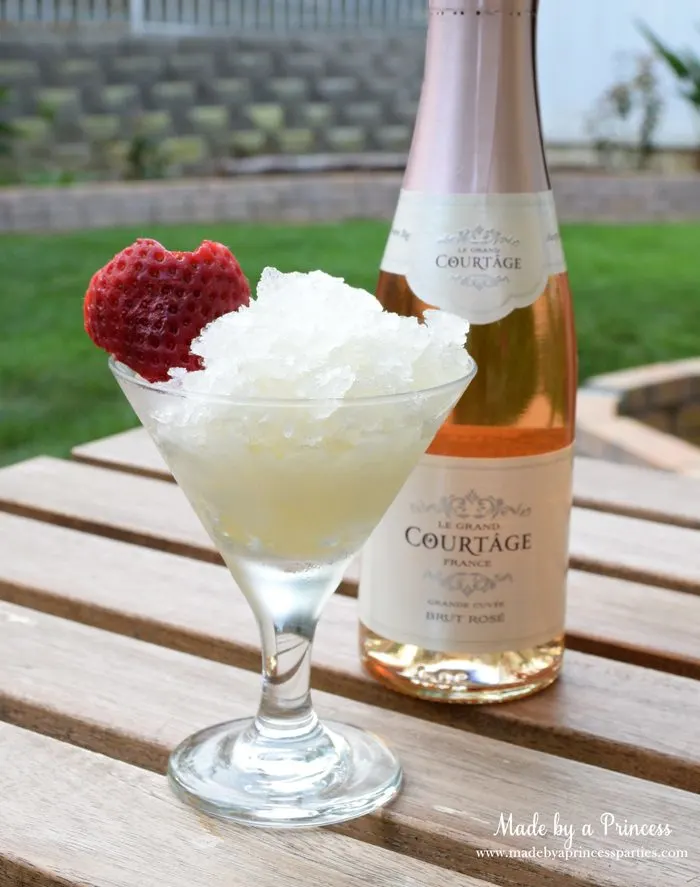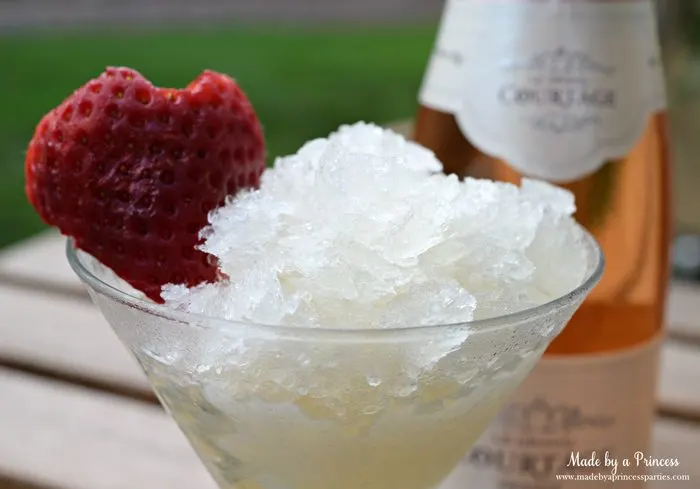 MORE DRINK RECIPES YOU'LL LOVE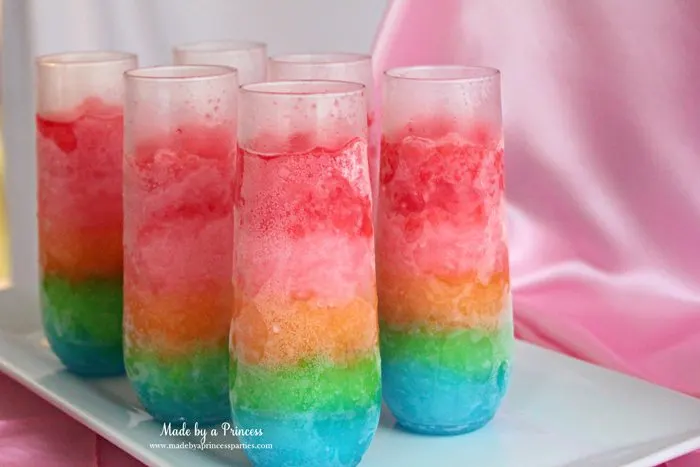 There it is…super easy! I hope you enjoyed my no fuss, no boil, no mess Sparkling Champagne Granita Honey recipe!