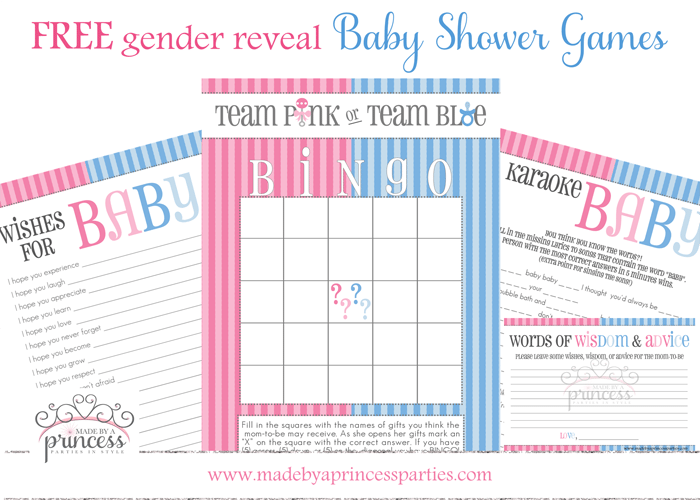 Hosting a Gender Reveal but stuck on games? I've designed some free printable games for you including Baby Gift BINGO, Karaoke Baby, Wishes for Baby, and Words of Wisdom & Advice. Follow the links below to download FREE Gender Reveal Baby Shower Games.
Baby Gift BINGO is probably the most well known and popular game and is still the top seller on my website.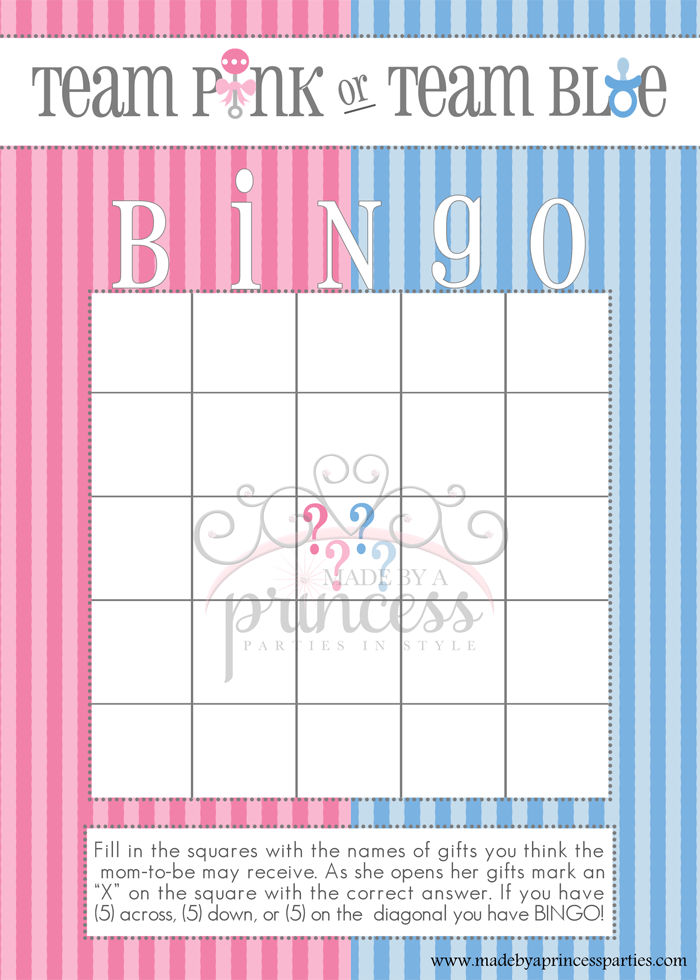 Karaoke Baby is a newer game and was one I originally designed for a custom rock star baby themed shower. Want to up your Karaoke Baby game? Have your guests sing the lyrics!
Wishes for Baby is my 2nd most popular shower game on my site and something the parents can treasure long after the shower.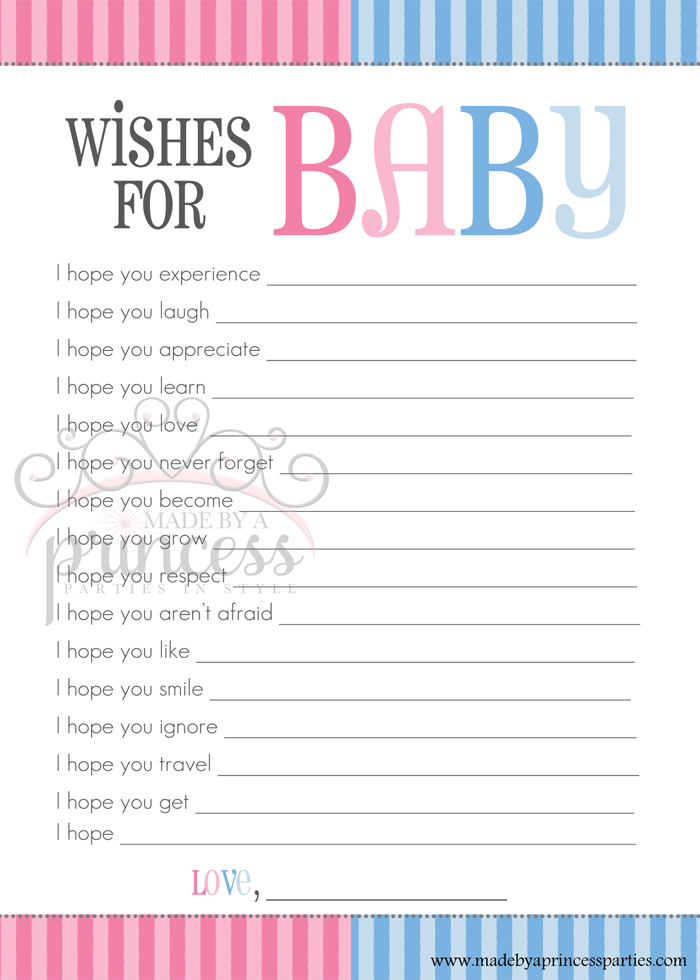 Words of Wisdom & Advice is sort of the anti-game game. Some people don't like to play games at parties but still want to have some meaningful activity. This is a great game alternative and one the mom to be will cherish.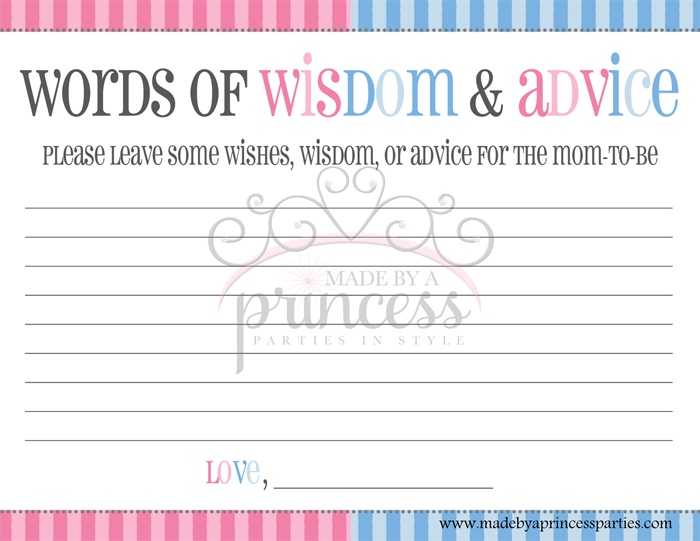 I hope you enjoy my FREE Gender Reveal Baby Shower Games. What are some of your favorite baby shower games?