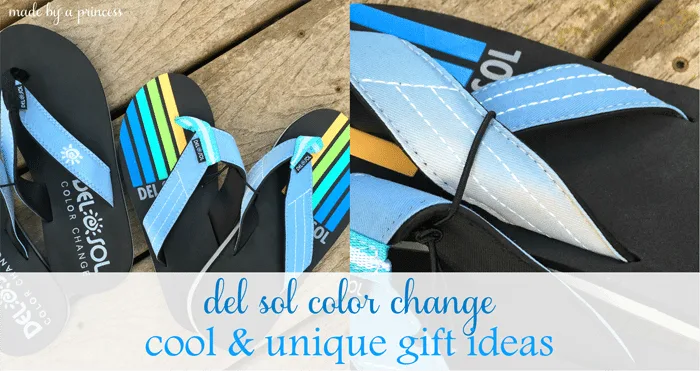 Living in Sunny Southern California we are pretty much guaranteed sun most of the year. We love it, we live it, we pay for it. Have you heard of the Paradise Tax? It's a real thing…trust me! I wouldn't have it any other way though because I do really love being so close to the beach. I've got a few sun worshippers in my house (I'm more of an indoor person – my husband calls me a house cat) and they live in their flip flops and shorts. It's not always easy coming up with gifts for the guys around here but this year I've got the perfect gifts for them. I am sharing some cool unique gift ideas for sunlovers that you'll want to snag for your beach babes.
I thought I knew about all the cool beach gear companies out there. I was shocked when the Del Sol company approached me about reviewing some of their products…how could I not have known about color changing nail polish and flip flops?! I'm stoked that I've found some Cool Unique Gift Ideas for Sunlovers because I've got some hard to buy for sunlovers here.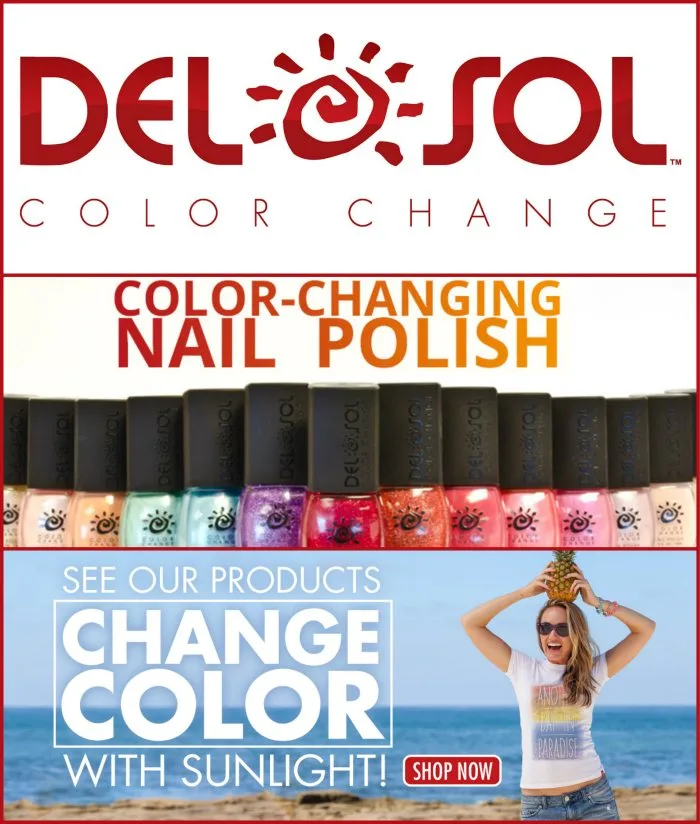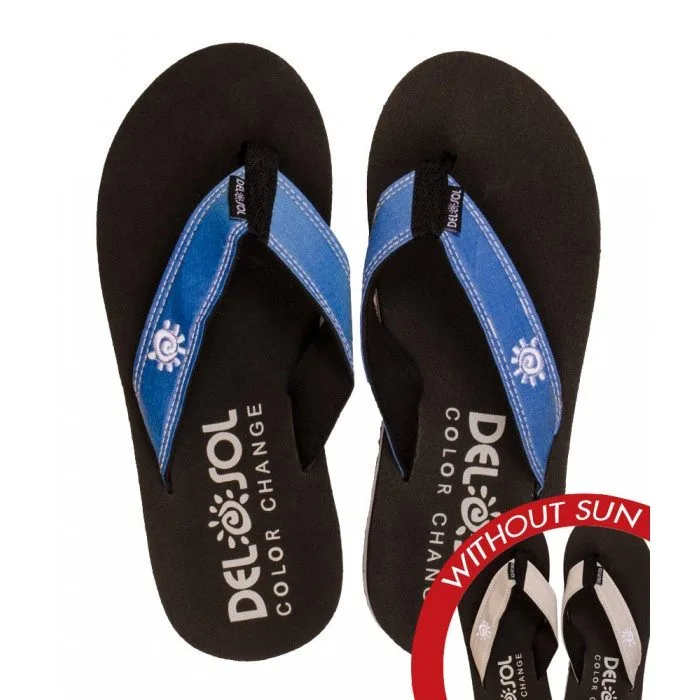 My husband is the most difficult person to buy for. His stock answer is, "I don't need anything." Ugh! I usually just end up buying him the same things: coffee, beef jerky, and a big canister of nuts. Not terribly exciting. I also have a teenager now he really doesn't need much. Clothes are easy but the stuff he does want is super expensive. Sorry pal, Santa called and said his elves stopped making the Anki Overdive Kit due to production costs. However, my guys WILL be getting color changing flip flops.
It is a little rainy today but still sunny so it was hard to capture the without sun and then with sun but you can see just a touch of grey. These are really cool and I'm definitely regretting not ordering myself a pair. My son is getting the striped Maverick flip flops and my husband will get the solid Banzai flips.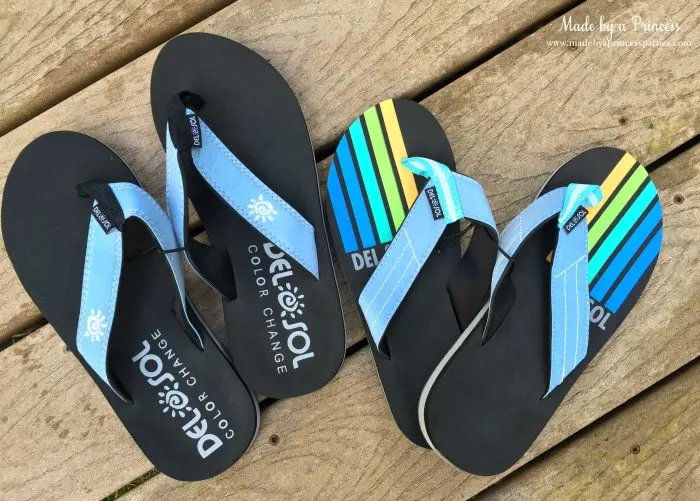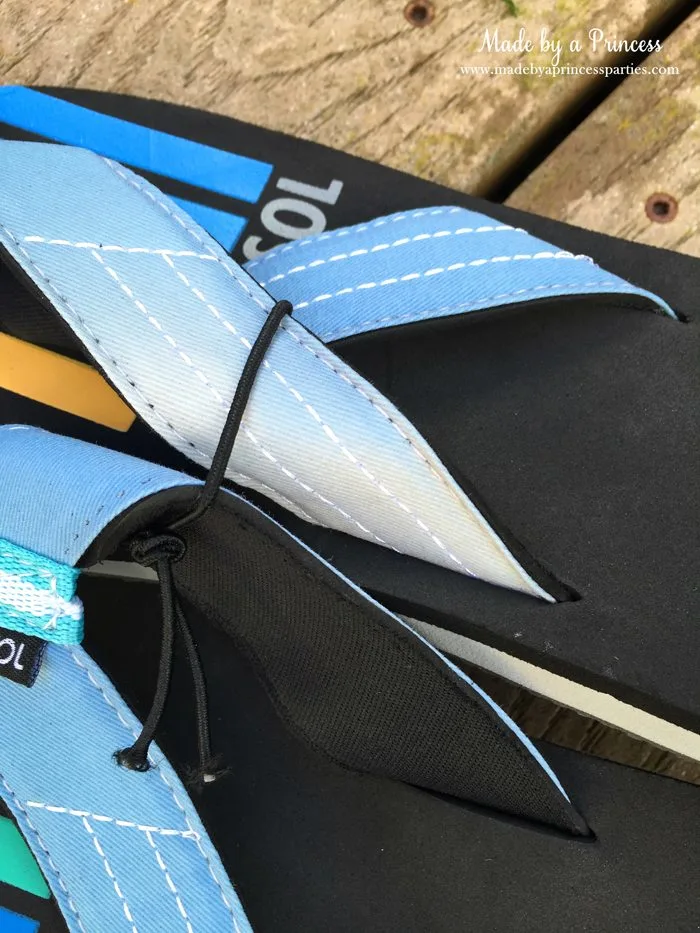 My son's favorite colors are green and blue so these Solize Sunglasses were too perfect to pass up. The description says charcoal but they are actually a little more on the green side than grey. I caught them in the process of changing so they look kind of teal colored right now.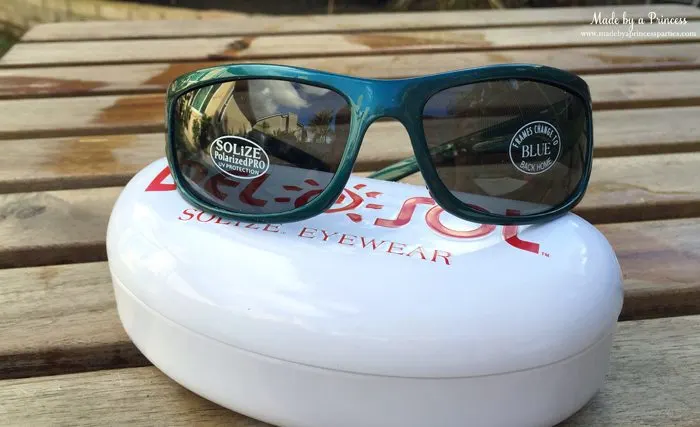 I couldn't leave my little princess out so I ordered a set of color changing Disney Princess nail polish for her (perfect stocking stuffers!). It's so hard to see the change here too because as soon as it hits some sun the color switches. I really love the detail on the top…very princessy.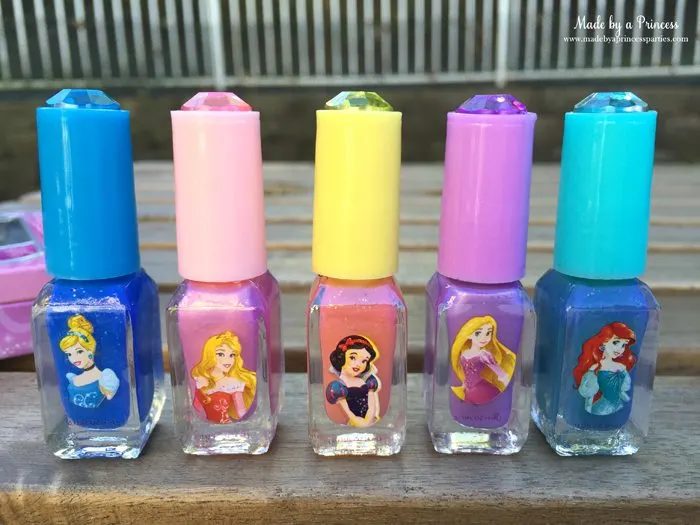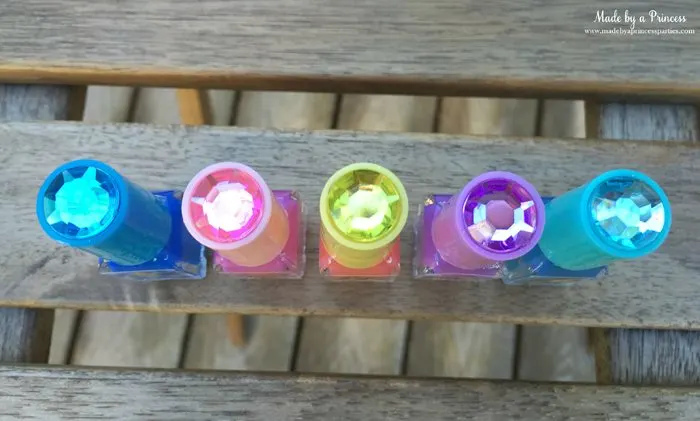 I did sneak in a little somethin' somethin' for myself as well. Pink sparkly nail polish is my fave but red is so festive…with Santa's Little Helper I get to have both! Right now it looks kind of hot pink but it's much lighter pink indoors.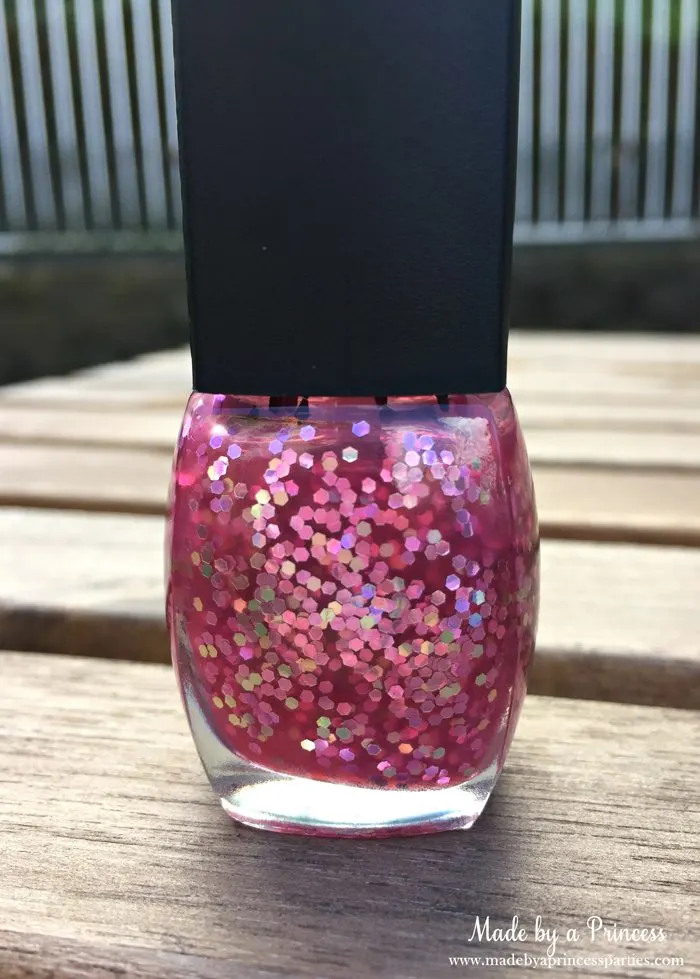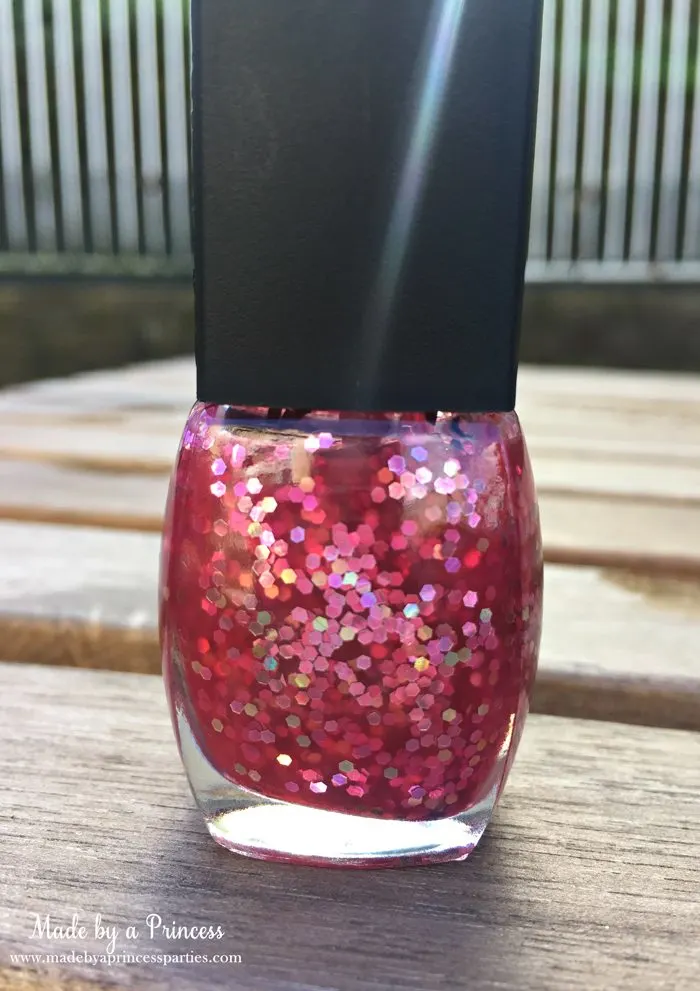 Del Sol has a special offer for my readers: 20% off your purchase on their site. Use code SUNFUN20 at checkout. You can view the offer here.
Do you have any Del Sol products? I'd love to see them! Tag @madebyaprincess and use one of the hashtags #justaddsun #colorchange #delsolnailpolish #solnation so I can check it out.
I hope I've helped you just a little in finding some Cool Unique Gift Ideas for Sunlovers. I'm off to get my sparkly on…
Merry Christmas!
This post brought to you by Del Sol. All opinions are my own. #ad