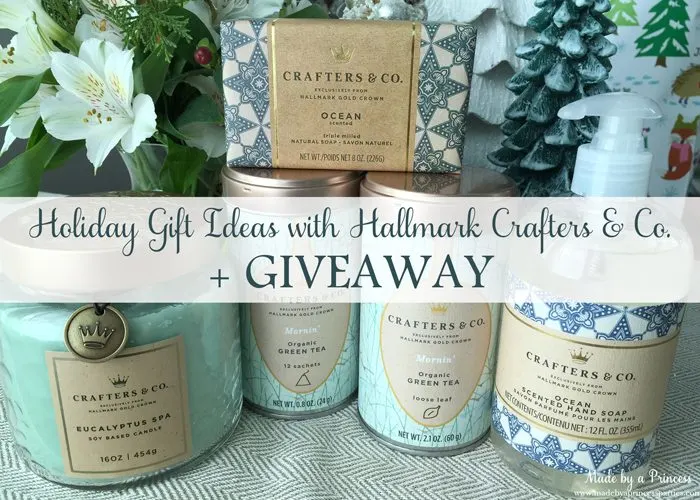 Only ten more days until Christmas which means not too many shopping days left. Did I just freak you out? I didn't mean to! I started early this year because we are going to be out of town but I still have a few left on my list. There are always last minute gifts that pop up and I end up scrambling around to find the perfect gift. This year Hallmark has made this a bit easier on me with the release of their brand new Crafters & Co Collections. There are high quality products that have been hand picked by Hallmark and are beautifully packaged. You can choose from candles, liquid soap, tea, soap bars, tea sets, pretty tins, chocolates, and accessories. Take a peek at what Hallmark sent to help get me in the holiday gift giving spirit.
Holiday Gift Ideas New Artisan Collection from Hallmark is your road map to finding the perfect last minute gifts. I don't know how the good people at Hallmark knew I loved eucalyptus but they sure got my number with this candle. This two wick candle will make your house smell just like a spa. I have already put it in my bathroom and even without having lit it yet it smells so nice.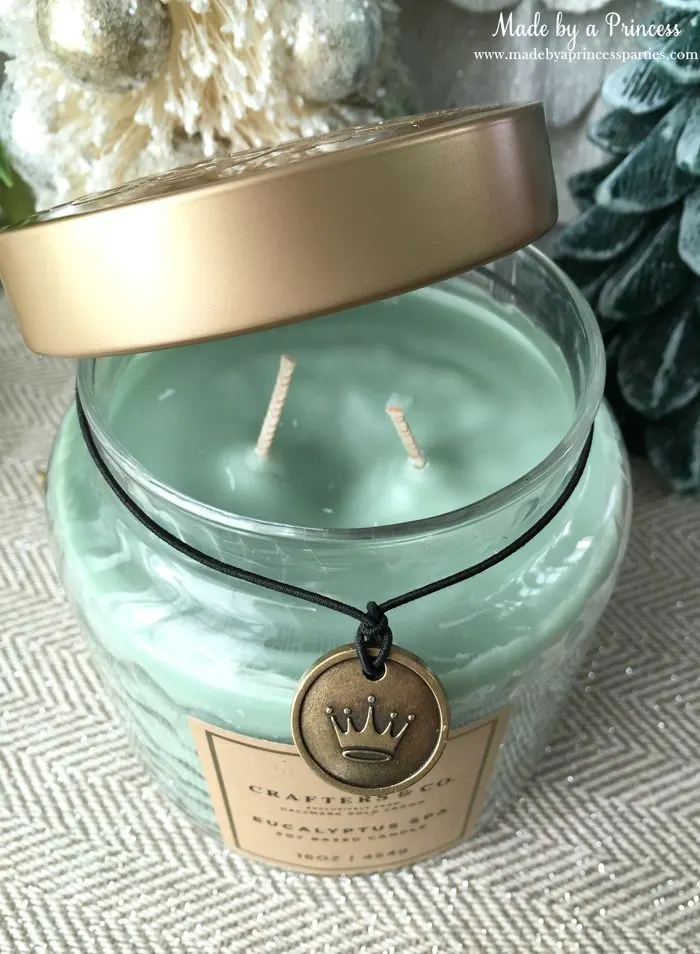 I tend to drink more coffee than tea but I do love a good calming cup of tea on cold nights. I was pleasantly surprised to find that one of the tins contained loose teas which is perfect to use with my Libre Tea Glass. I opened the tins to show what was inside but they did come vacuum sealed to maintain freshness. I already have someone in mind to give the Mornin' Green Tea bags.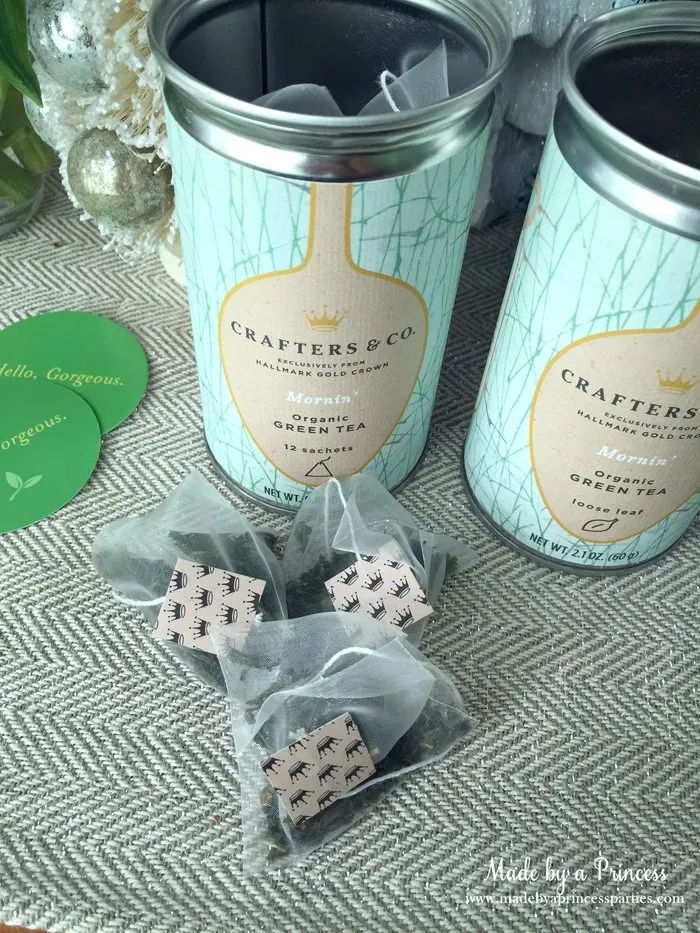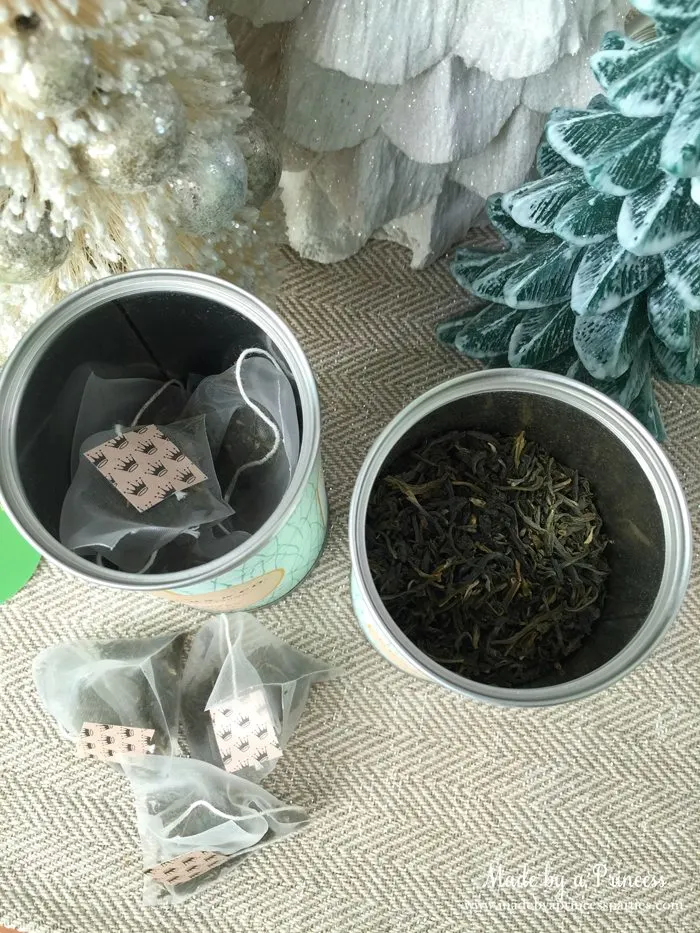 I just love the bar soap and liquid soap packaging. Maybe it's the hint of gold. I didn't open them because they are getting wrapped up and given to a couple special teachers at my son's school. I did sneak a sniff of the liquid soap and it smells great. Living in Southern California not far from the beach pretty much anything ocean or beach related is a good choice.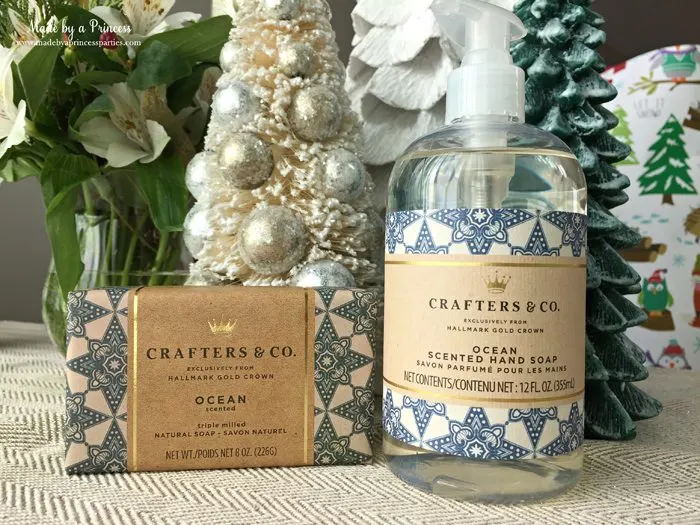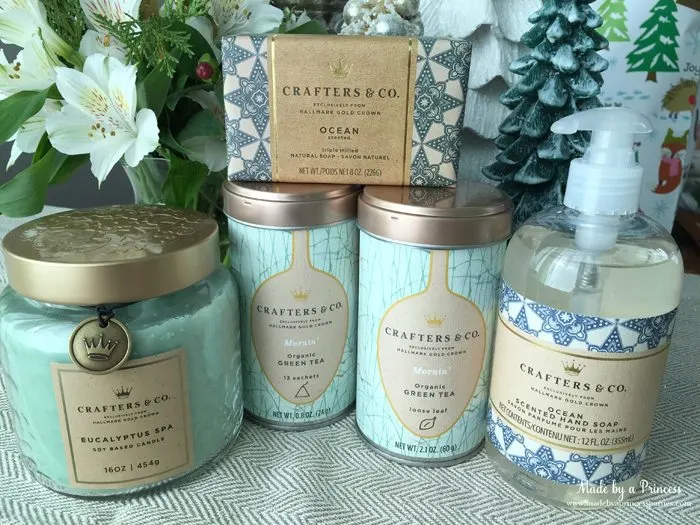 You really can't go wrong with any of these Crafters & Co selections. There are so many choices that it won't be hard to cross off quite a few on your gift giving to do list. Here are just a few of the other products available. I have a serious weakness for salted caramels so I will be asking Santa to leave that one for me!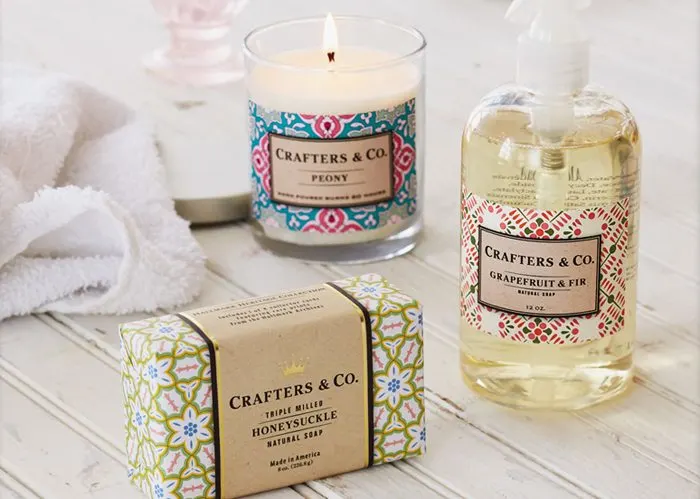 ARE YOU READY FOR SOME GREAT NEWS?
Hallmark is giving one of my readers a Crafters & Co Eucalyptus Spa Candle & Ocean Liquid Soap!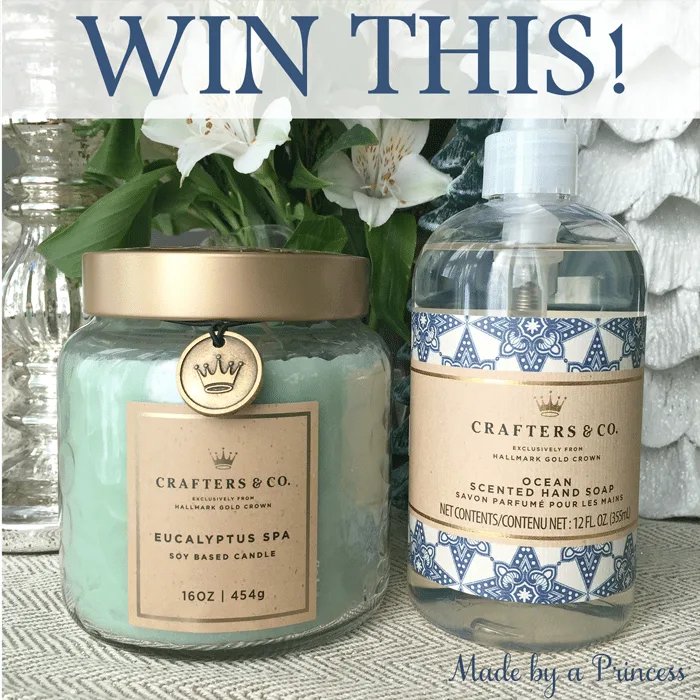 You can keep them for yourself or give them as gifts…it's up to you. Head over to the Hallmark shop, pick your favorite Crafters and Co Collection item, and share it in the comments below.
Enter below for a chance to win. Giveaway closes December 22, 2015. Open to U.S. only.
This post was brought to you by Hallmark. All opinions are my own. The prize will be sent out by the sponsor. I am not responsible for winner not receiving their prize; however, if an issue should arise I will do all I can to get the problem rectified.