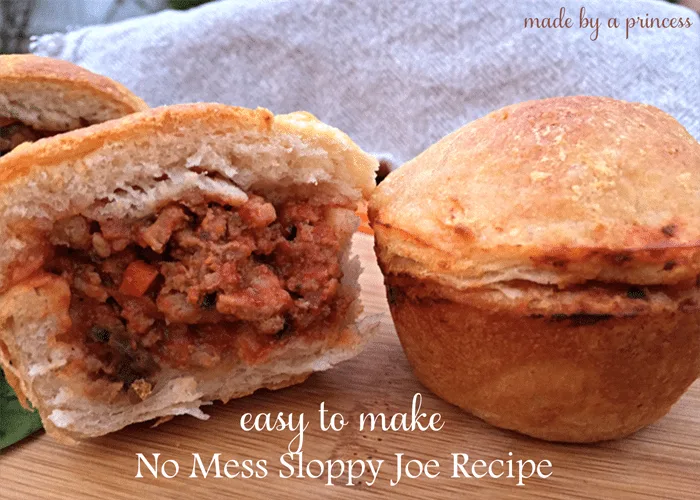 I distinctly remember eating Sloppy Joes when I was a kid. We usually had them when my mom needed to whip up a quick meal before Girl Scouts, Boy Scouts, gymnastics, football, or whatever activity we had that day. I loved Sloppy Joe night but I didn't love it coming out of the hamburger bun and making a mess on my plate or on my lap. Now that I'm a mom I too look for quick healthy meals for my family but I've changed mama's recipe up a bit. I am all about the easy to make no mess sloppy joe recipe…I called them Tidy Tims. Think of them as Sloppy Joe's nit picky cousin.
Sloppy Joes of course start with Manwich Original Sloppy Joe Sauce. I like using ground turkey, however, because it does not have nearly the fat that ground beef has and no one in my family notices the difference. They have no clue I swapped out beef for turkey. The printable recipe can be found further down but I've included some step by step photos so you can see how easy it is to make a no mess sloppy joe.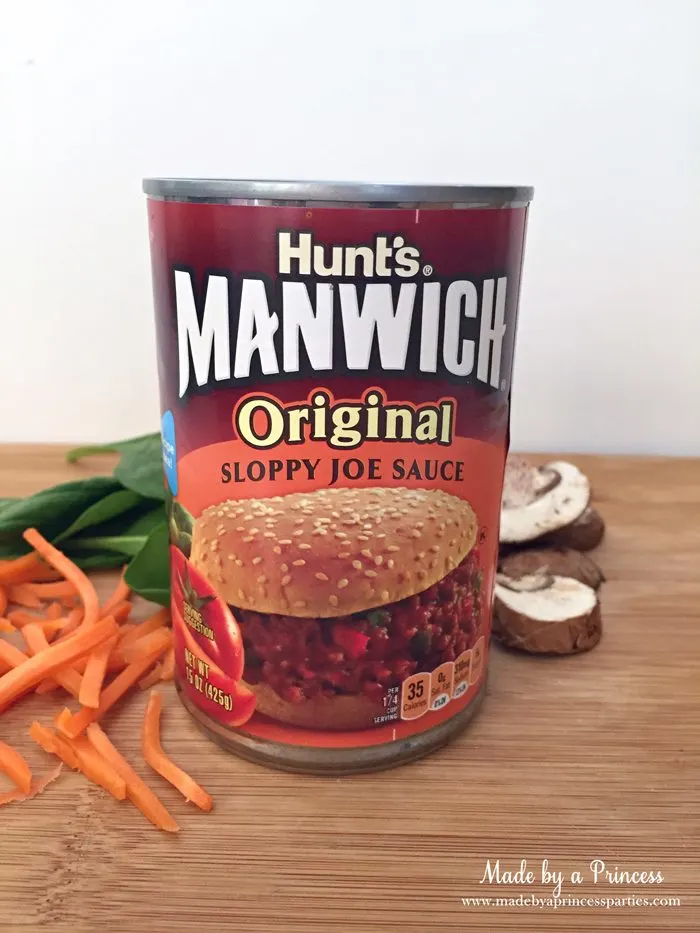 I have a 13 year old and a 4.5 year old and while they are pretty good about eating salad, getting them to eat a side of green veggies is a little more challenging. I snuck in some chopped carrots and spinach so at least I know a little bit of greens are going down! Neither of my kids even noticed the carrots or spinach. #MomWins.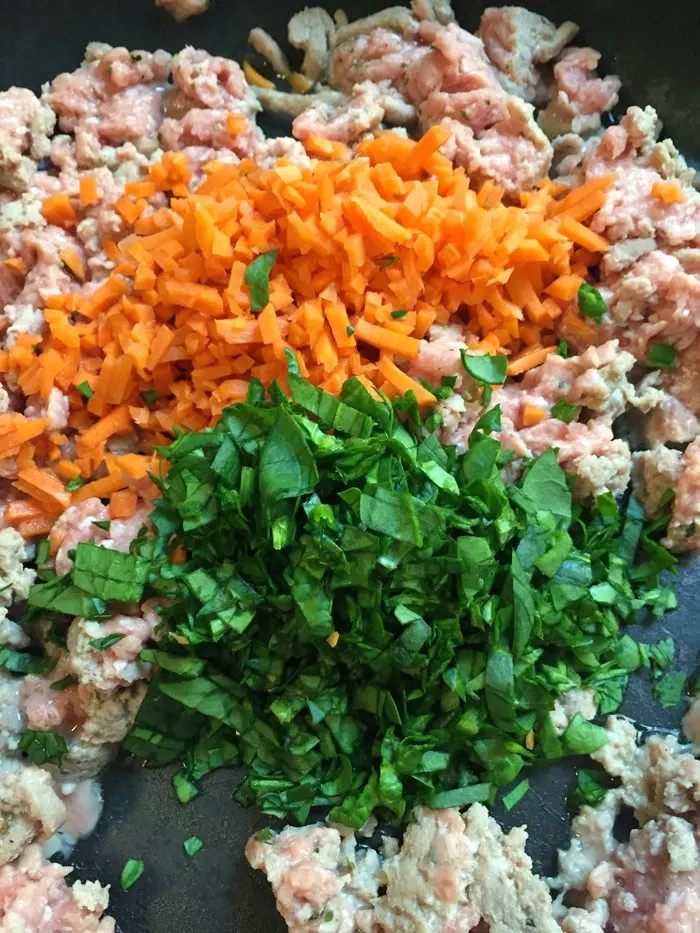 Pour in the entire can of Manwich Sloppy Joe Sauce and simmer on low for about 10 minutes.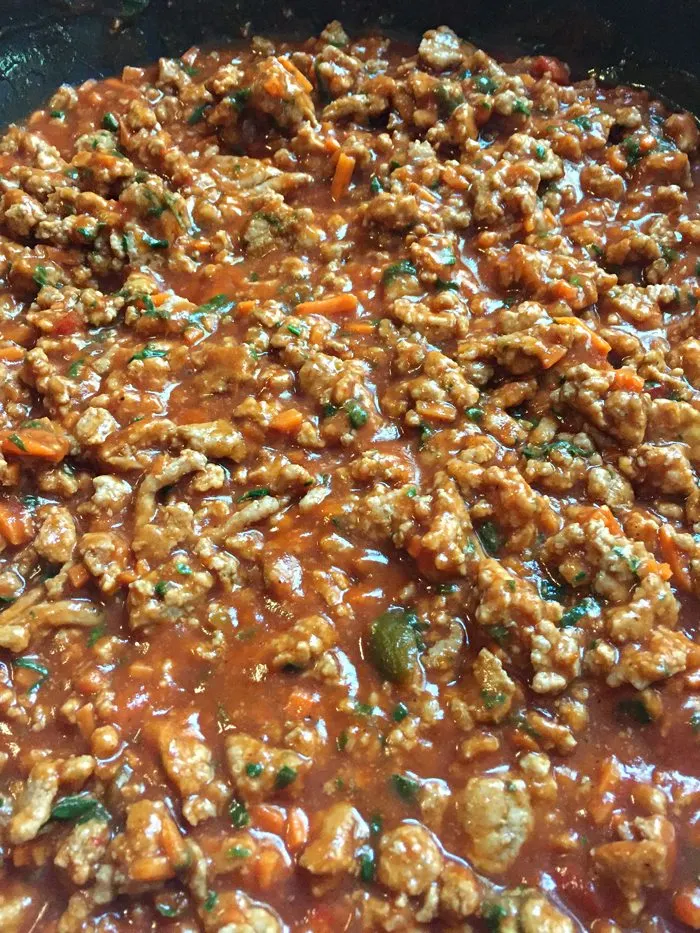 I used a can of 8 ct Grands, pulled them apart, and put half of the biscuit on the bottom of each greased cavity in a muffin tin.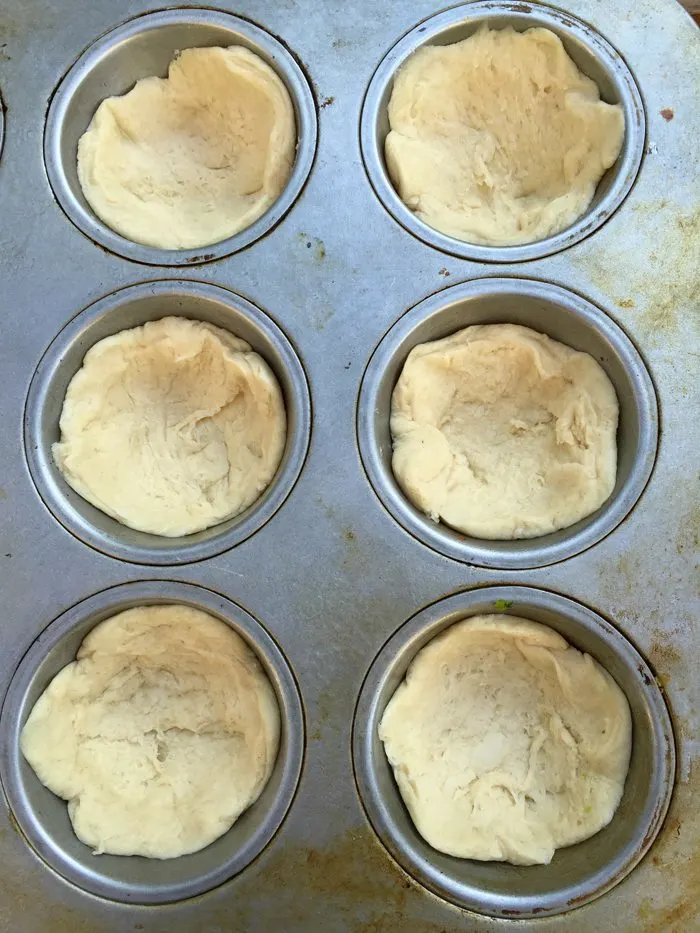 Spoon about 1.5 tbsp meat sauce on top of the bottom biscuit. I added mushrooms and green onions to the ones my husband and I were going to eat.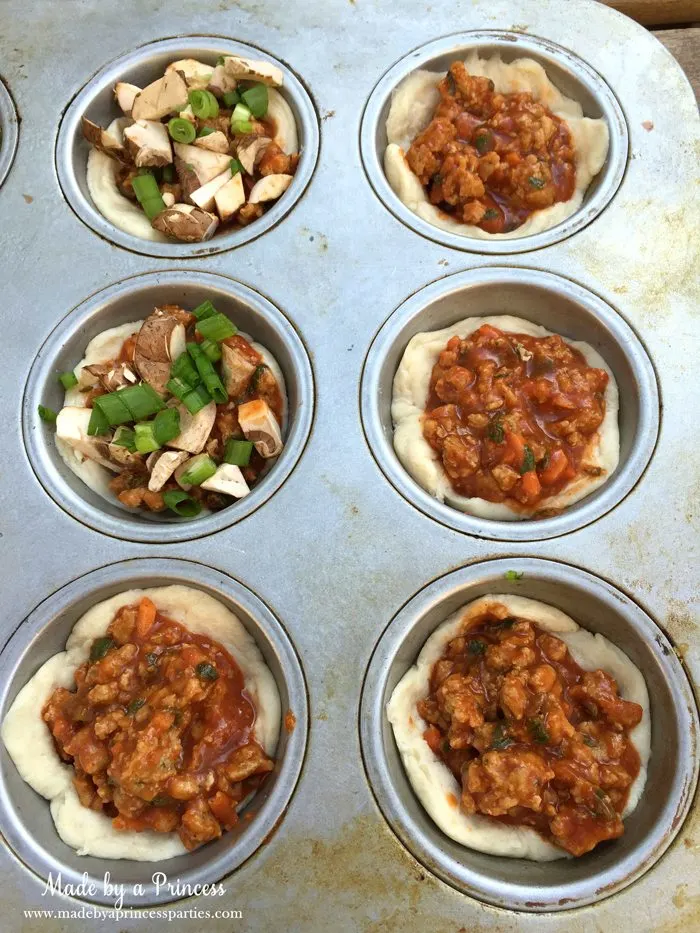 Take the other half of the biscuits and place on top of the meat sauce. Tuck in the sides so it creates kind of a pouch. Bake at 350 for around 14 minutes or until the tops are brown.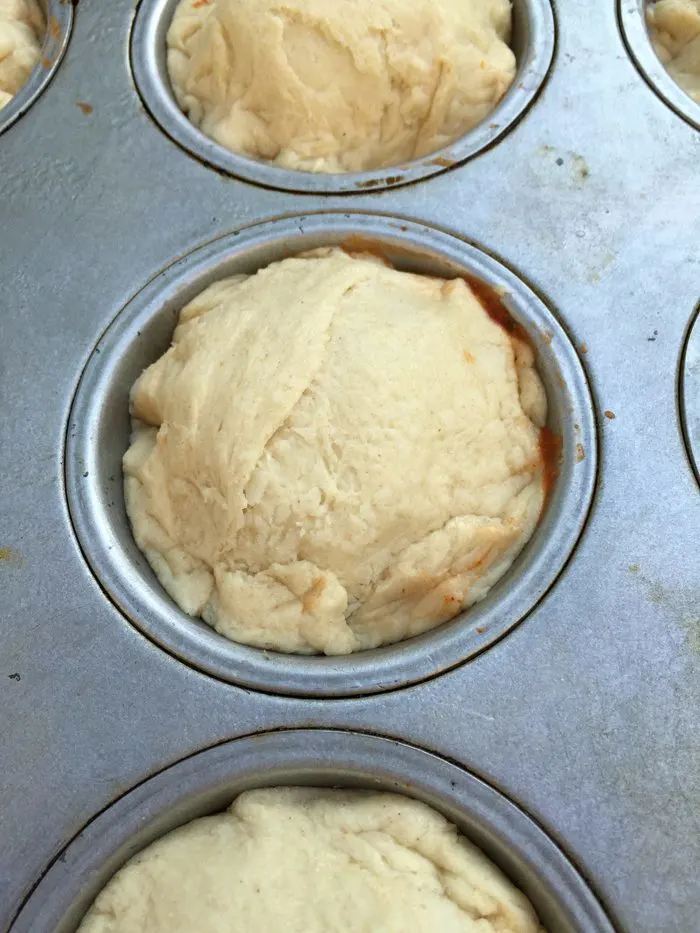 That's it! Serve with salad or veggies and dinner is done. One biscuit per person is really enough if you serve with a healthy side.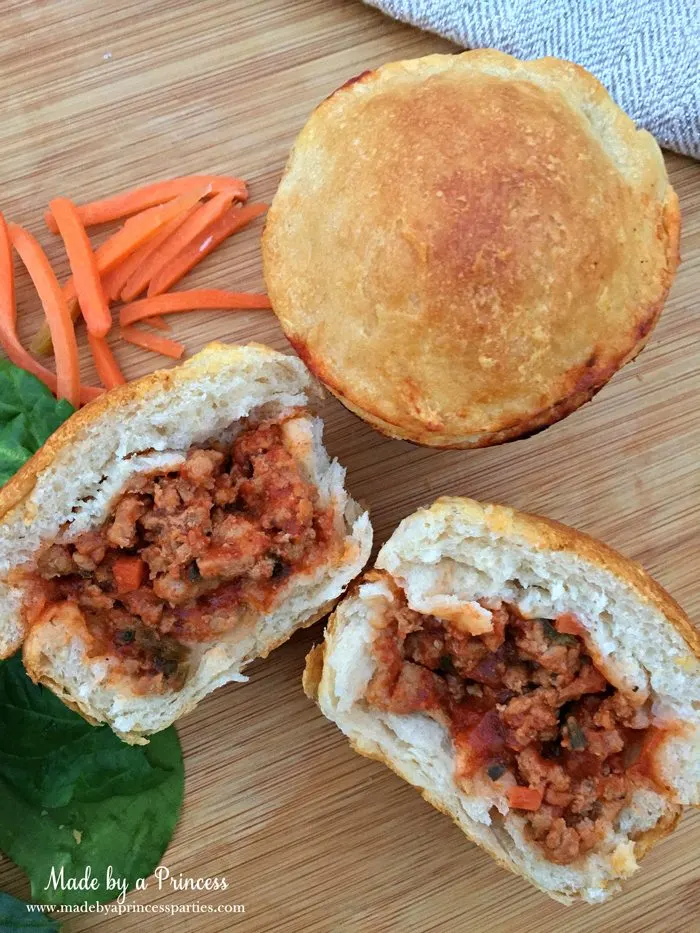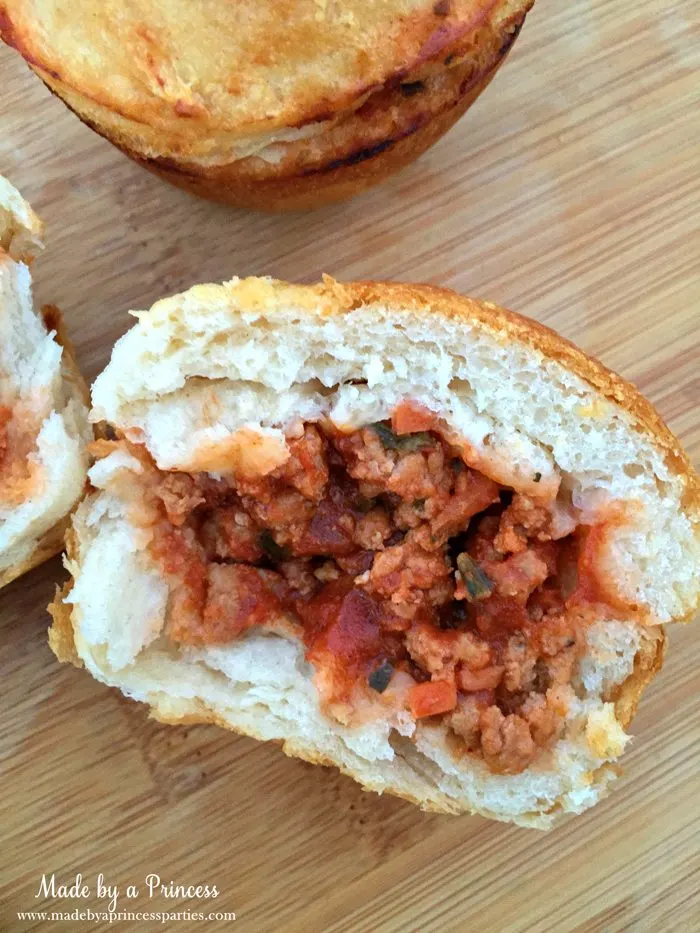 I stop at Walmart several times a week so if you stop at your own local Walmart you can find the cans of Manwich on the canned vegetable and beans aisle.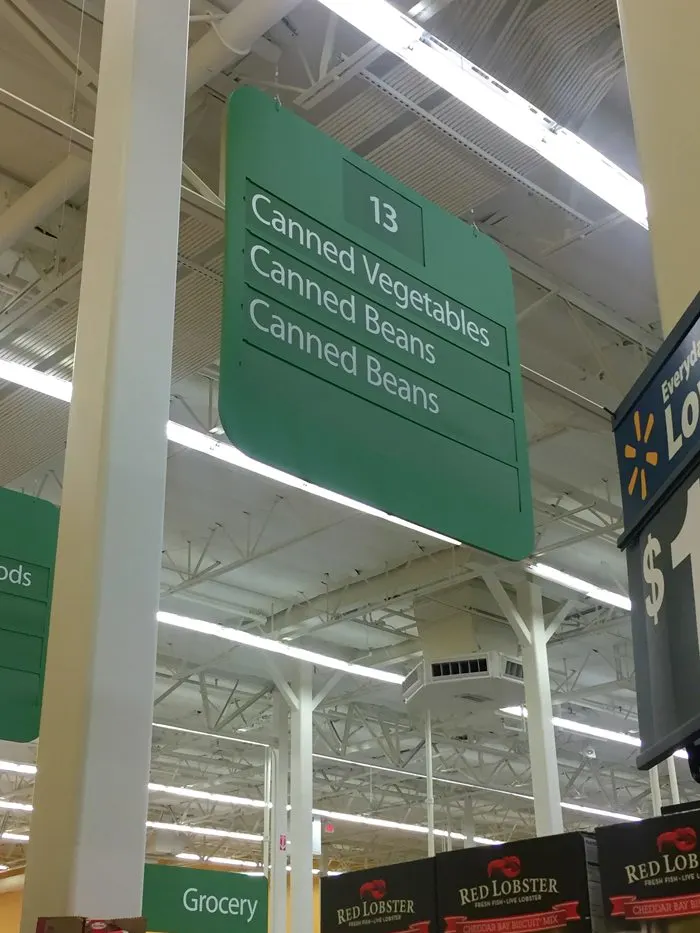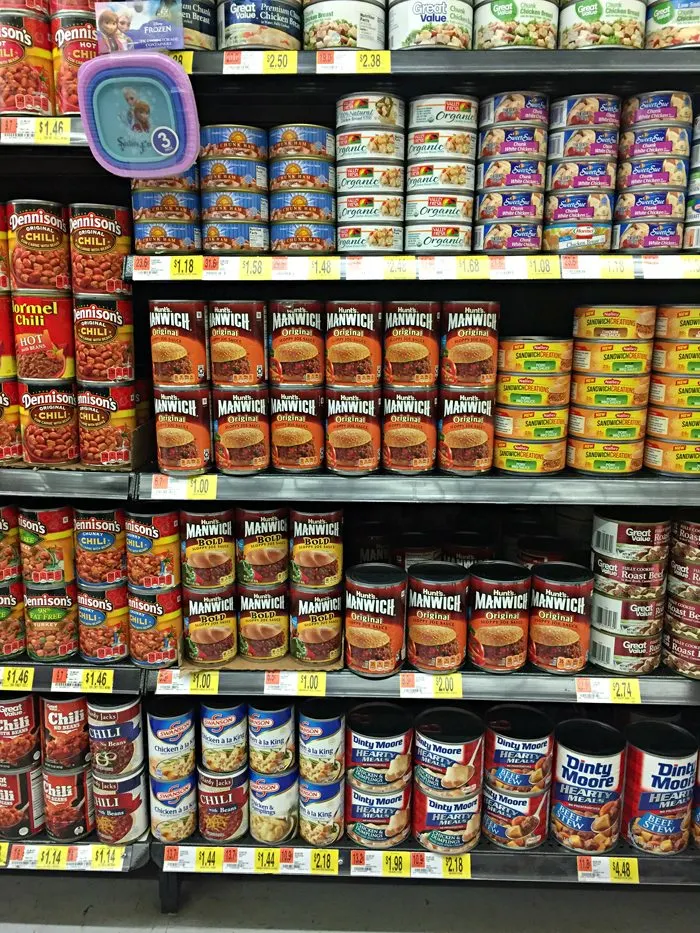 So now tell me…how do you Manwich? Find more easy to make recipes that are perfect during the holidays by visiting this link: Yes You Can Recipes!