Creamy Gingerbread Cookie Holiday Cocktail will make you want to cozy up by the fire and watch rom-coms all day. I'm serious.
While many people look forward to pumpkin spiced everything in the Fall, I look forward to all things gingerbread. This gingerbread cookie cocktail topped with fresh cinnamon whipped cream will put you into a festive mood in one sip.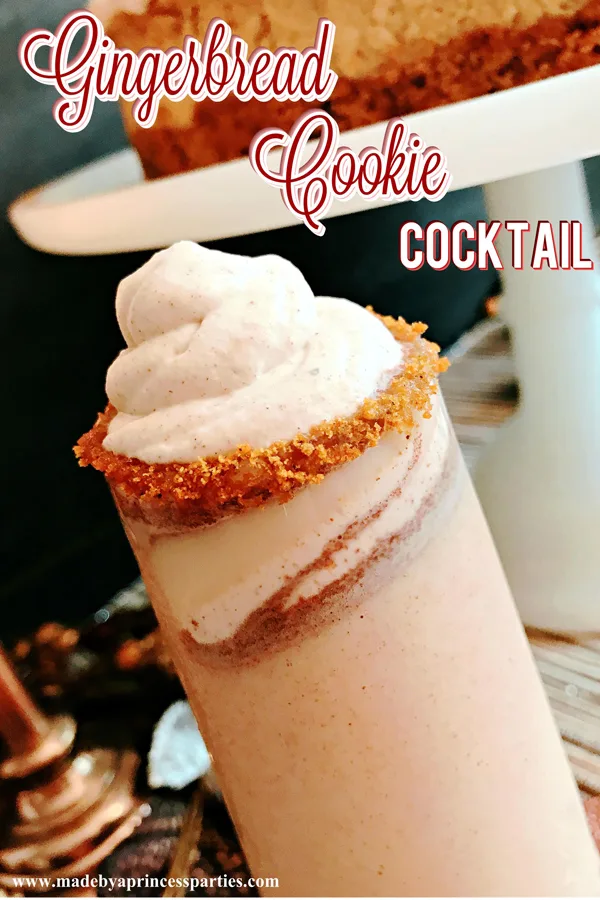 Creamy Gingerbread Cookie Holiday Cocktail Recipe is just what you need to get you feeling festive!
Pairs perfectly with Gingerbread Cheesecake
Earlier today I shared my recipe for Gingerbread Cheesecake and while it was baking and the smell of ginger permeated every room in my house (yum!) I thought, "You know what this dessert needs? A boozy drink to go with it." I'm not the only one who talks herself into creating coordinating cocktails, right? Maybe it's just me.
When I shared this with my friend, Joanna, yesterday she closed her eyes and said, "Oh yes. This is good. This needs a party. We need to plan a party around this drink. Like, it needs to be the star of the show." I seriously have the best friends!
How to make a Creamy Gingerbread Cookie Holiday Cocktail
So, here's what you need my Party Princess friends…
Buttershots
Vodka
Baileys Vanilla Cinnamon Liquer
Ginger Syrup
Half & Half
Ingredients to make fresh cinnamon whipped cream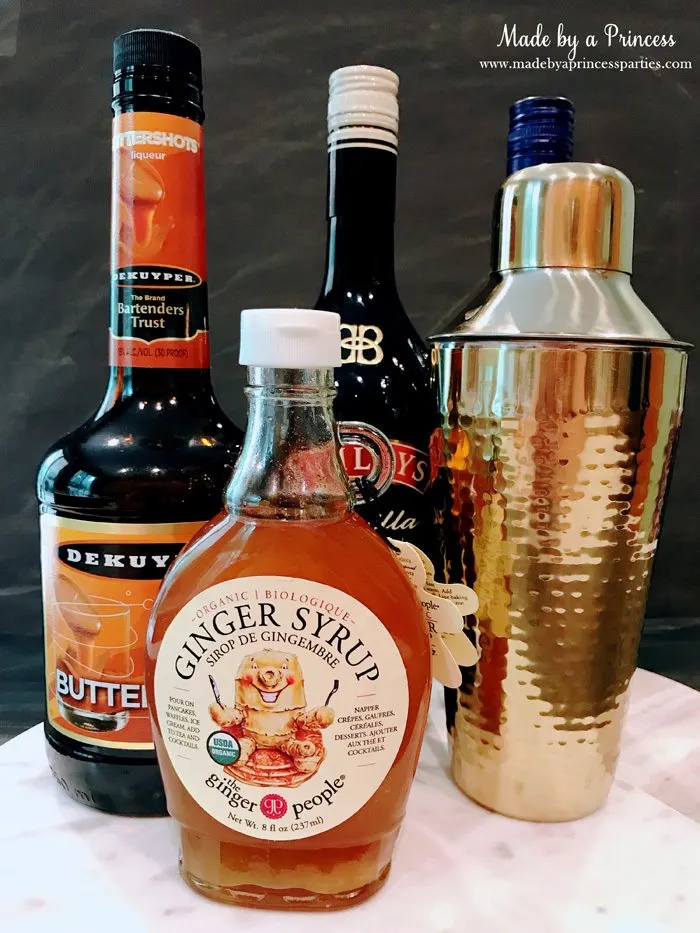 Make a crushed cookie rim
Before you get started putting this drink together you'll want to crush the ginger snap cookies. You can do this by crushing them in a ziploc bag with a rolling pin or in a food processor. I have a mini 1.5 cup One Touch Toastmaster Food Chopper and it works perfectly for a small job like this. Once you've crushed your cookies set them aside in a small bowl.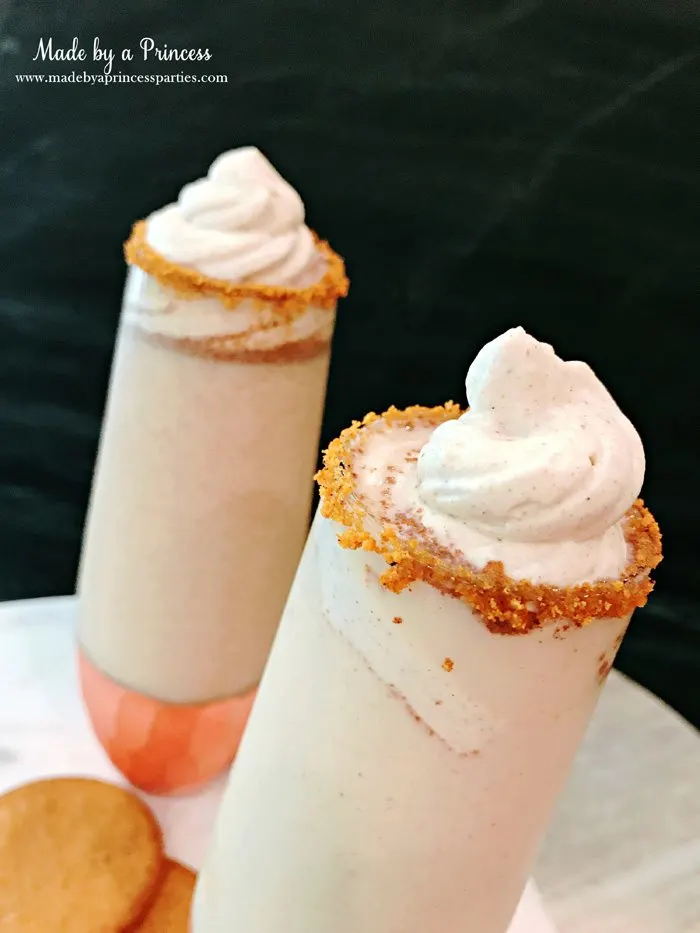 Add Cinnamon Whipped Cream
You don't have to make fresh whipped cream but it's really easy and pretty darn good. I created a cinnamon whipped cream for my gingerbread cheesecake and I tell you what, added the cinnamon makes is soooo much better. It also tastes really really good in my morning coffee.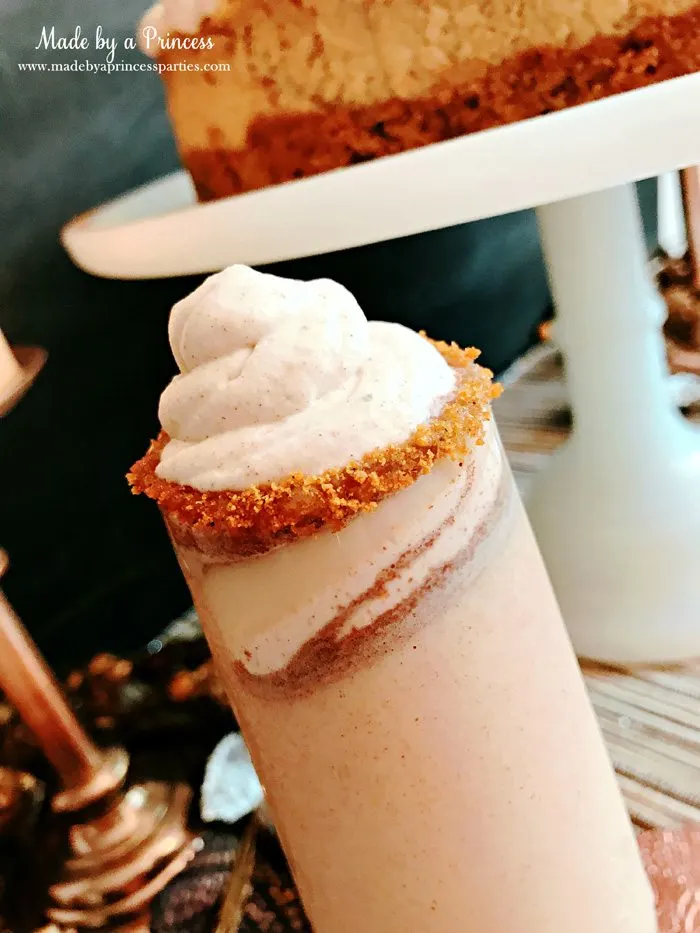 Once you've got all your "extras" together you can whip up these gingerbread cookie cocktails in no time. Measure your ingredients in a shot glass, pour in the shaker, shake it up, and serve in a pretty glass like this copper champagne glass from World Market.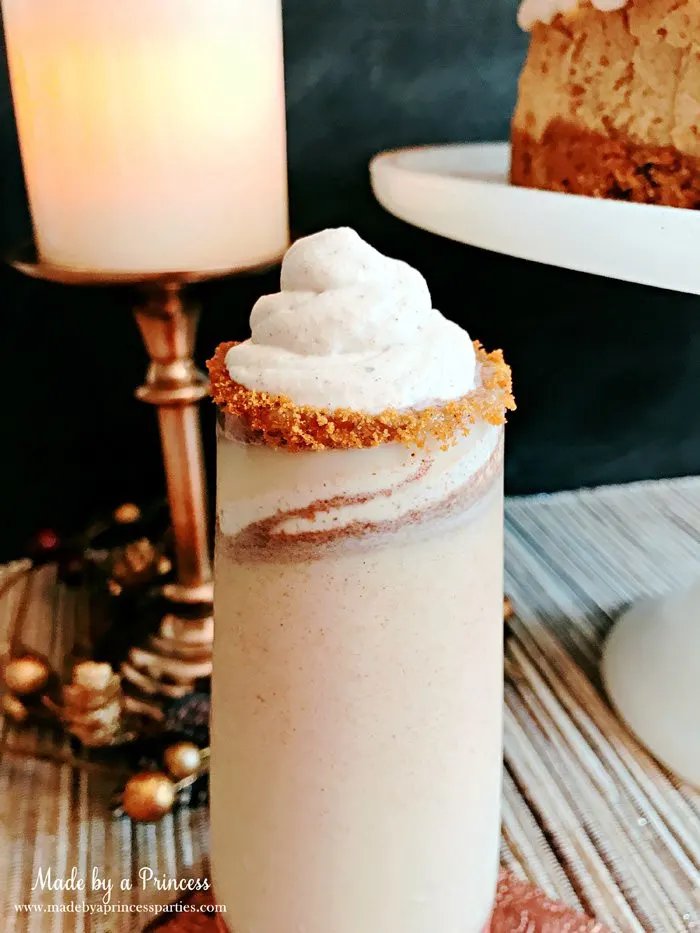 You know that story, "If You Give a Mouse a Cookie"? My daughter and I love those books. This gingerbread stuff is kind of like that. If you give your friends a piece of gingerbread cheesecake, they're going to want a gingerbread cookie cocktail, and chances are if you give them a gingerbread cookie cocktail…they're going to want you to make some more!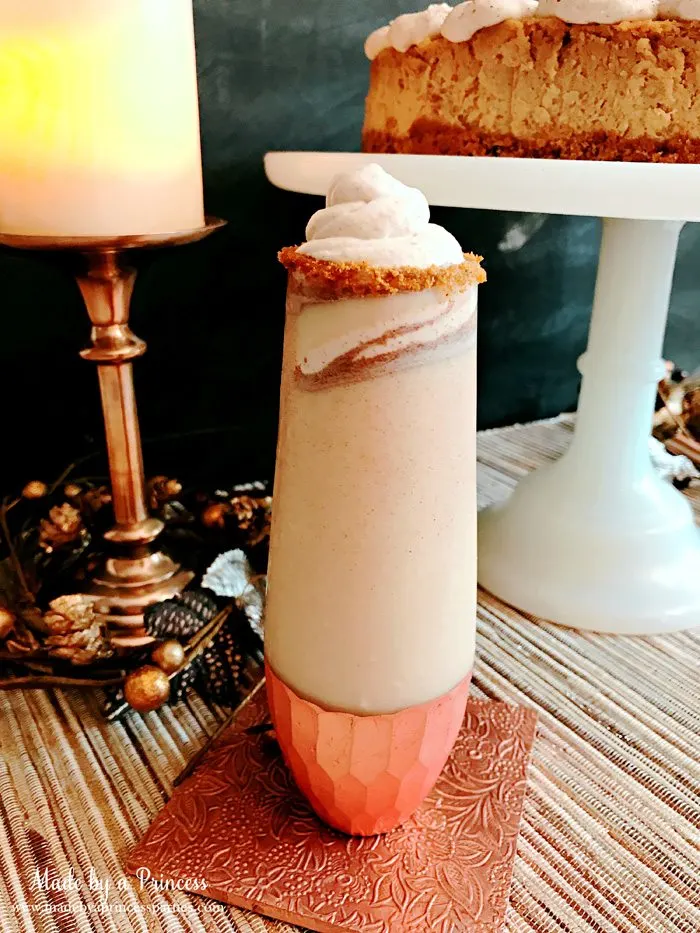 MORE RECIPES YOU'LL LOVE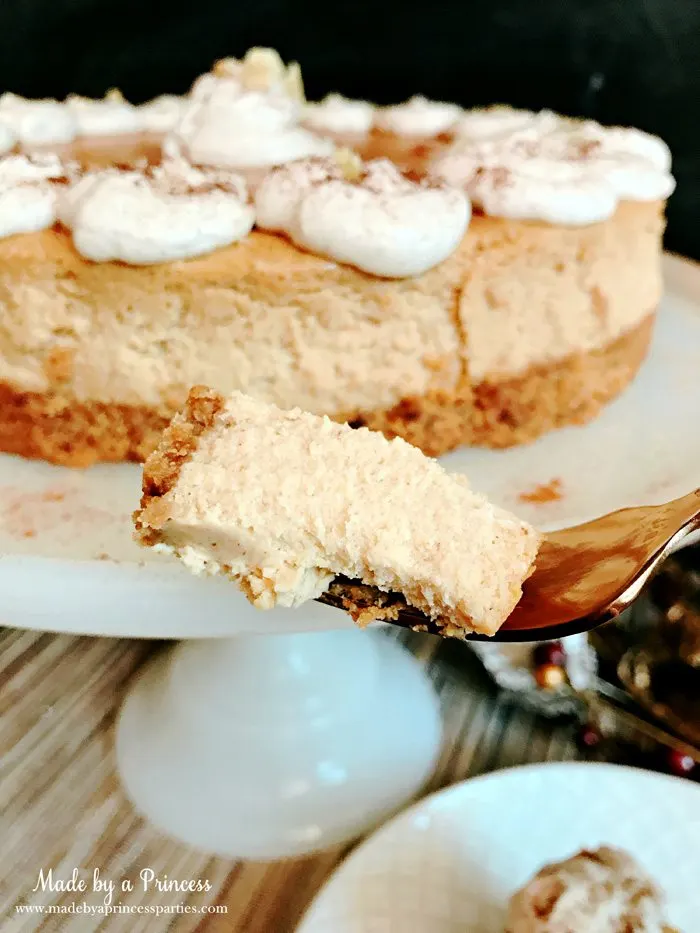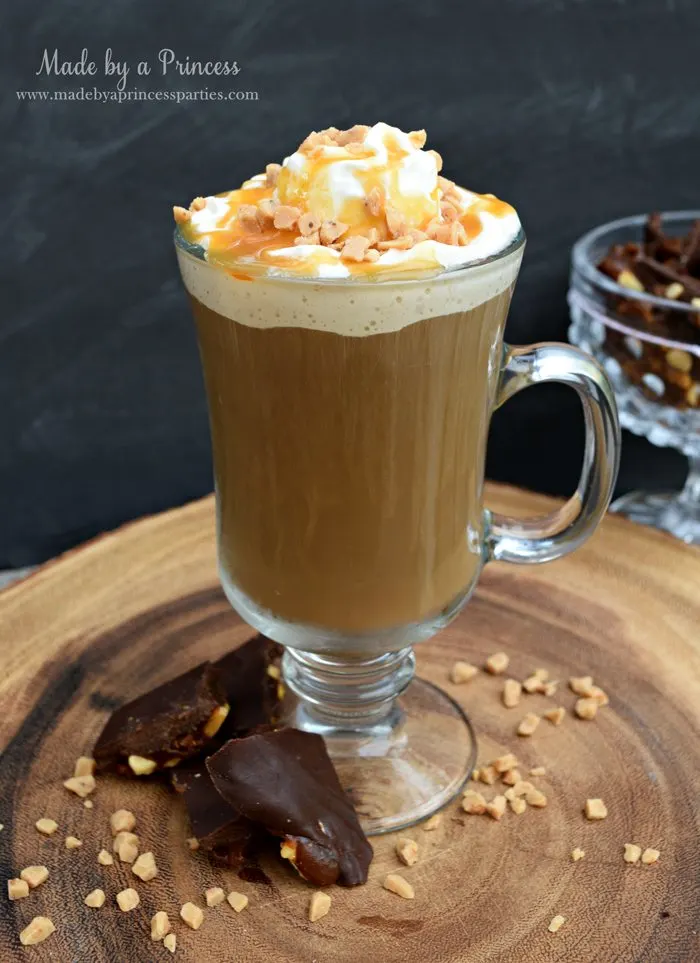 This recipe was featured in a post sponsored by Cost Plus World Market and does contain affiliate links. All opinions are my own.
I hope you enjoyed my Creamy Gingerbread Cookie Holiday Cocktail recipe. Please tell me if you made it and what you thought in the comments below.