This is a sponsored post for Cost Plus World Market. #WorldMarket #ad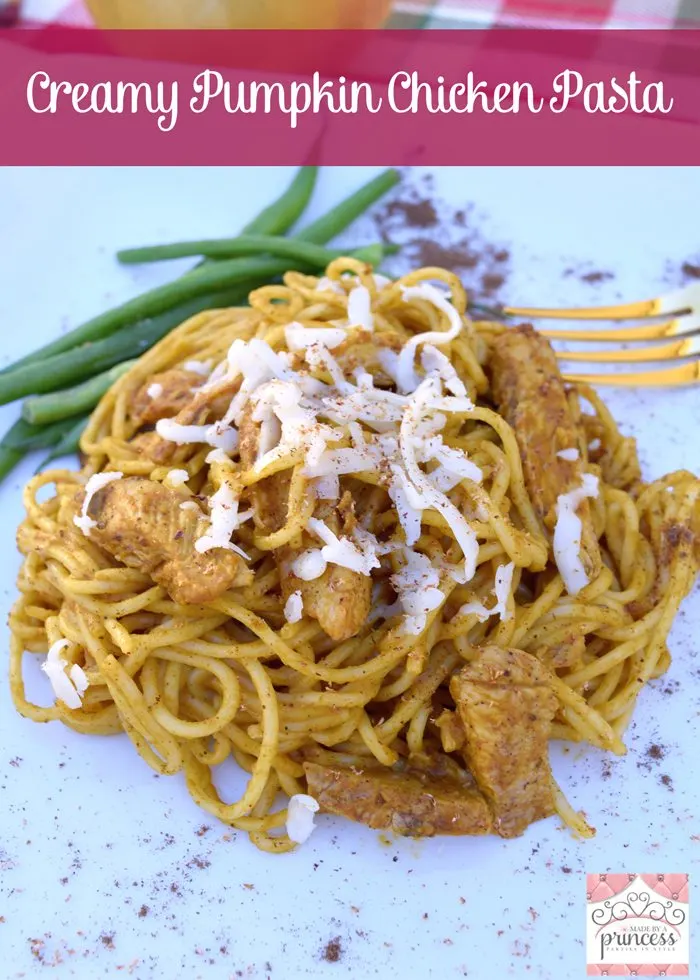 I love just about everything pumpkin. Tortilla chips, ice cream, cookies, marshmallows…if it's pumpkin I'm probably gonna try it! I had pasta with pumpkin sauce last year and it was so good I had to try and recreate it. It was so tasty! This year I made it a bit easier on myself and instead of pureeing the pumpkin I altered my recipe a bit and used World Market Pumpkin Sauce for the base. It was fantastic! If you like pumpkin and you like pasta you are going to love my revamped Creamy Pumpkin Chicken Pasta Recipe.
Luckily for me World Market is only about 20 minutes away so I ran over there with my little girl and grabbed a jar of Pumpkin Pasta Sauce, Whole Nutmeg, Allspice, and Saigon Cinnamon. Cinnamon wasn't actually on my list but I have never used Saigon Cinnamon and wanted to give it a try. On my way to the checkout out counter I spied that cute plaid placemat. It was screaming, "Take me home with you!"…so I did…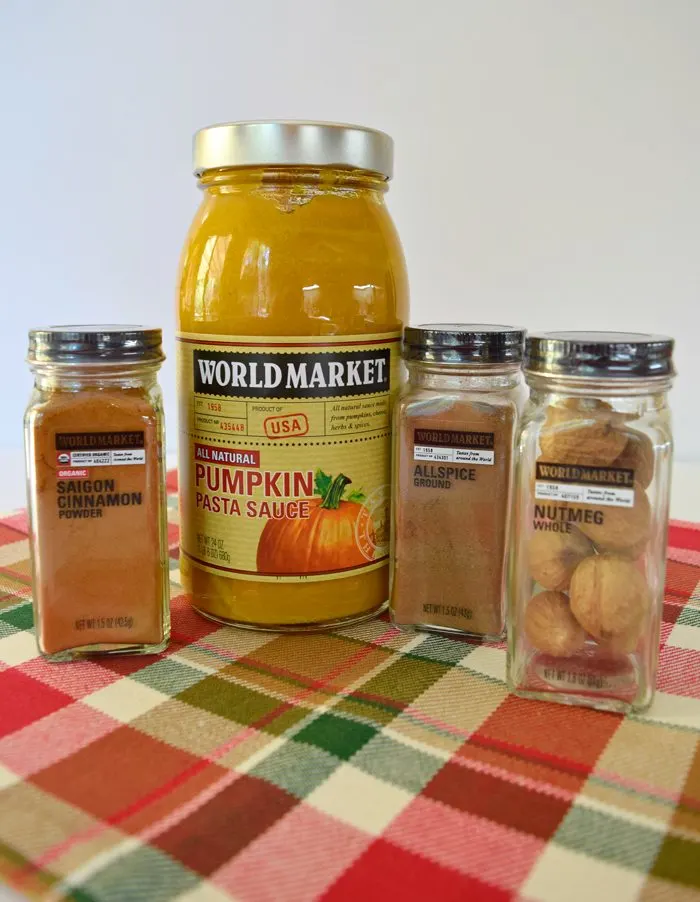 I couldn't wait to jump in and start cooking! I really love how this dish turned out. It is creamy, full of flavor, and slightly sweet. I used one large chicken breast, cut it into 2″ strips, and then put those pieces in a Ziploc bag. I then added the olive oil and spices, sealed the bag, and massaged until the chicken was well coated. I met marinate in the refrigerator overnight but if you don't have that much time I would marinate for at least 30 minutes. When ready, cook chicken at 325 for 10 minutes on each side.
While the chicken is cooking start preparing your sauce. I put all ingredients in a medium sized sauce pan: pumpkin sauce, mascarpone cheese, and spices, and let simmer for about 10 minutes. Stir frequently. Add your cooked chicken strips to the sauce and let simmer another 10 minutes. Stir frequently.
While the sauce and chicken are simmering and getting to know eachother cook the pasta according to package directions.
Once everything is ready gently toss the sauce and pasta until well mixed. Set on a pretty plate, add some grated cheese, and a side vegetable and you're ready for dinner! I set the kids up with some mac n' cheese and had a lovely dinner with my hubby outside. When I was at World Market I found these pretty plaid placemats and green chenille napkins which I think are so festive!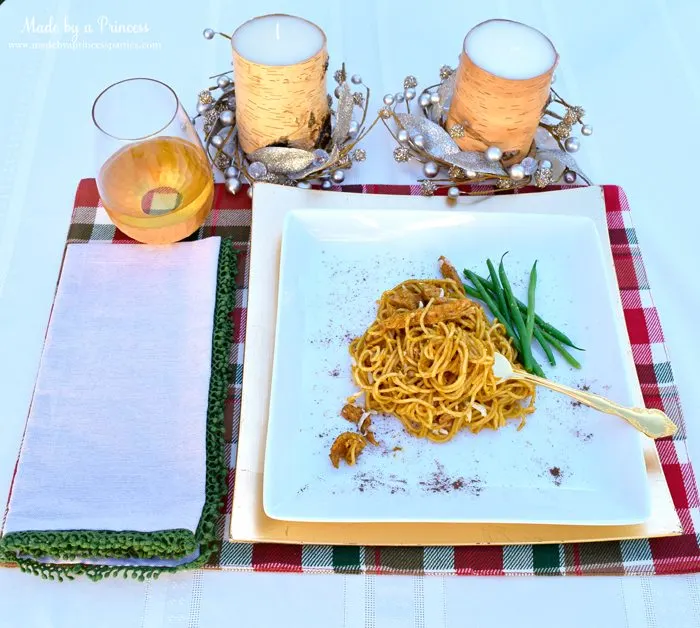 I sprinkled freshly grated nutmeg over the pasta and green beans as well as on the plate with Allspice.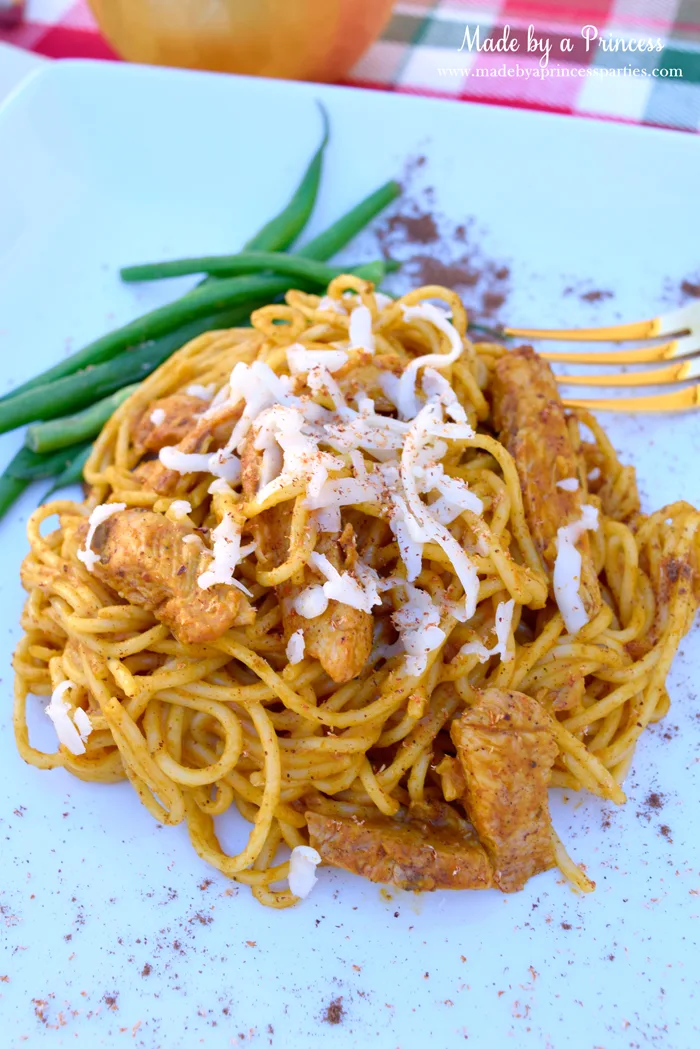 I love these birch candles and glitter leaves candle rings. Perfect for Fall & Winter.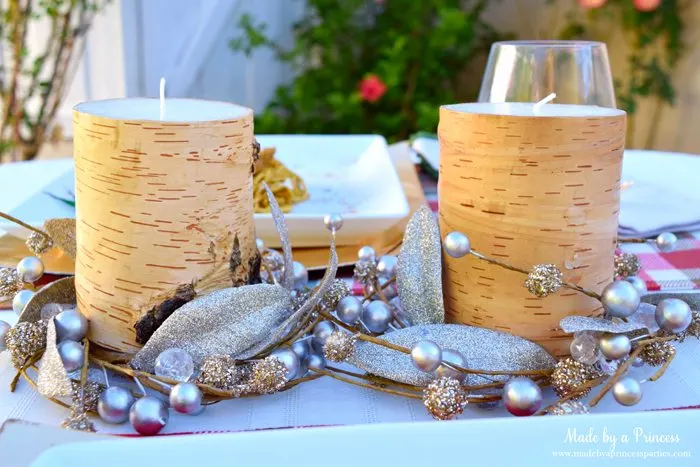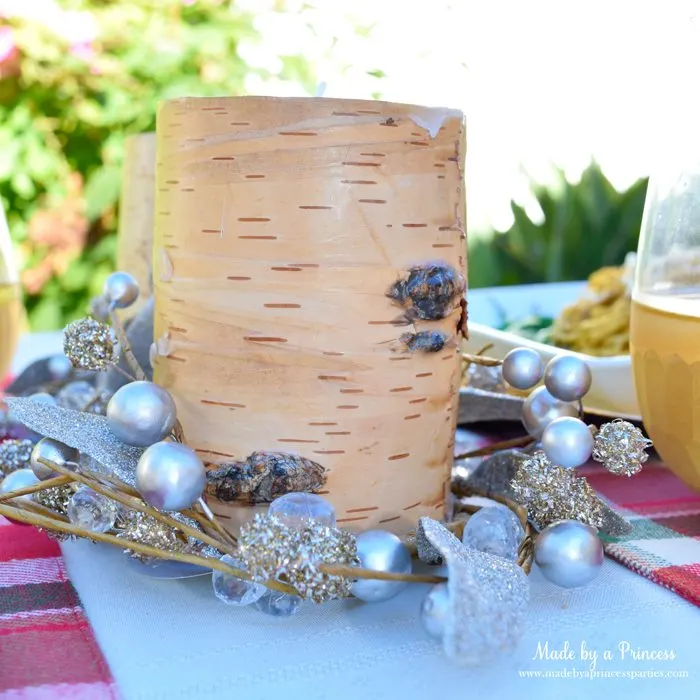 The gold stemless wine glasses are so perfect and will definitely be used on New Years Eve.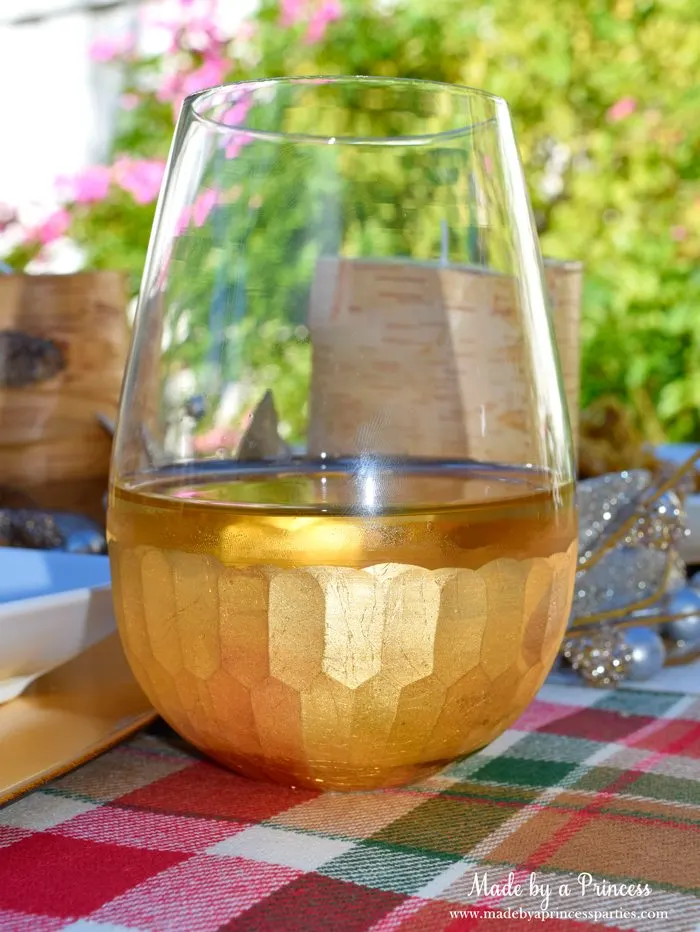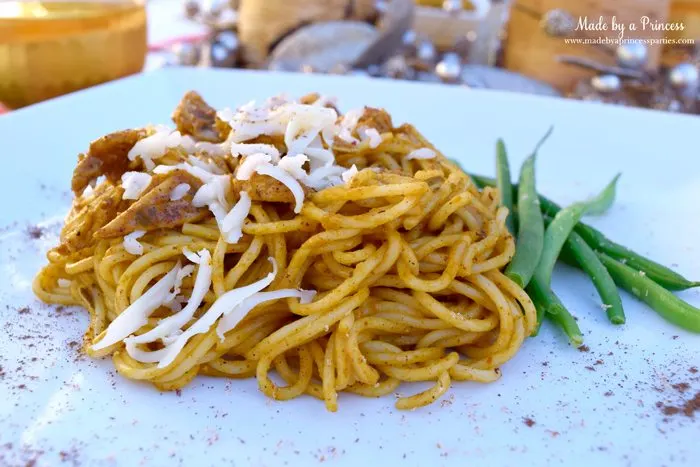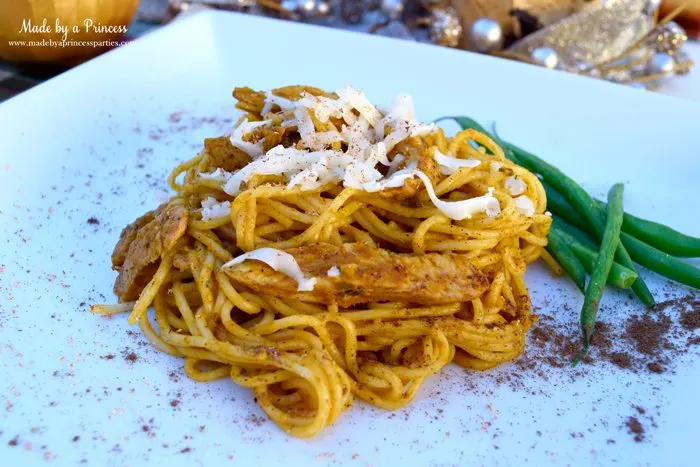 I hope you enjoy my Creamy Pumpkin Chicken Pasta Recipe. I would love to hear about your favorite pumpkin food. Tell me below!

World Market Red & Green Plaid Placemats
World Market Chambray Napkin with Green Chenille Trim
World Market Gold Stemless Wine Glasses
World Market Birch Bark Candle
World Market Glittered Leaves Christmas Waltz Candle Ring