This post brought to you in partnership with Cost Plus World Market and Downton Abbey.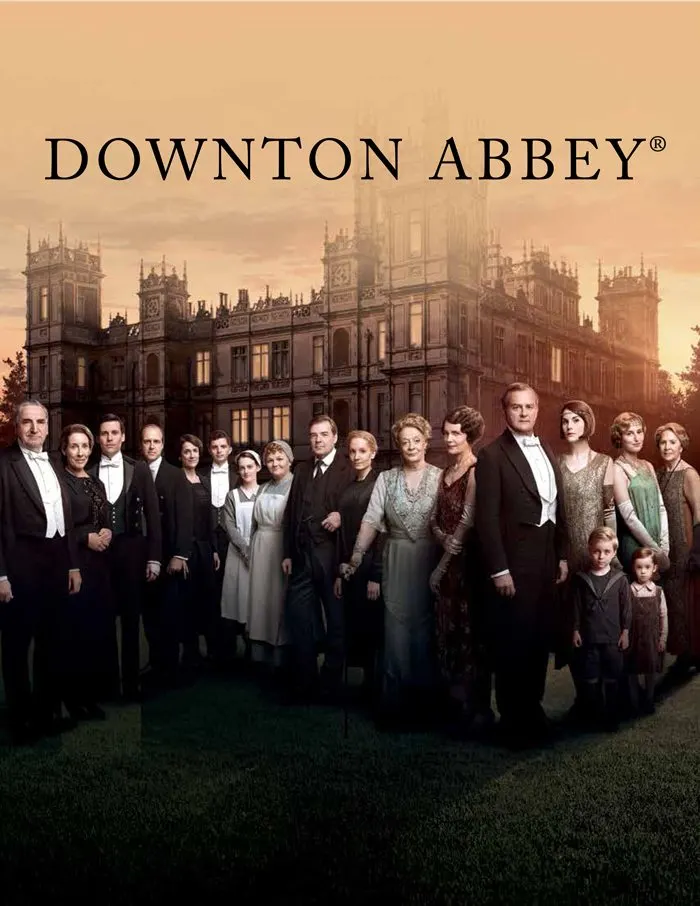 Remember last year when I told you about all the Downton Abbey products and the tea party I was hosting? Well, World Market & Downton Abbey are doing it again! I got a sneak peek of some of the products at my local World Market and it was so hard to not fill my cart. I have my eye on a few special items to celebrate with this year when I host my Cookie Exchange…Downton Abbey style. I know January 6th (when the new season starts) seems so far away but I think the fun things World Market has in store are going to help. Let's all cheer because Downton Abbey is Back at World Market this year!Last year I revealed I was more of a sit in your jammies with a credit card in hand kind of girl BUT if you are one of those people who love shopping in stores on Black Friday you are in luck! World Market is giving away an exclusive Downton Abbey tea cup in a gift box to the first 100 in-store customers each day. You can collect all three designs if you shop Friday, Saturday, & Sunday morning. Don't forget the tote bag! Spend $20 in store and get a Downton Abbey tote bag each day as well. I have one from last year and it's really nice and bigger than it looks in the picture. For more details for Black Friday Deals and Giveaways.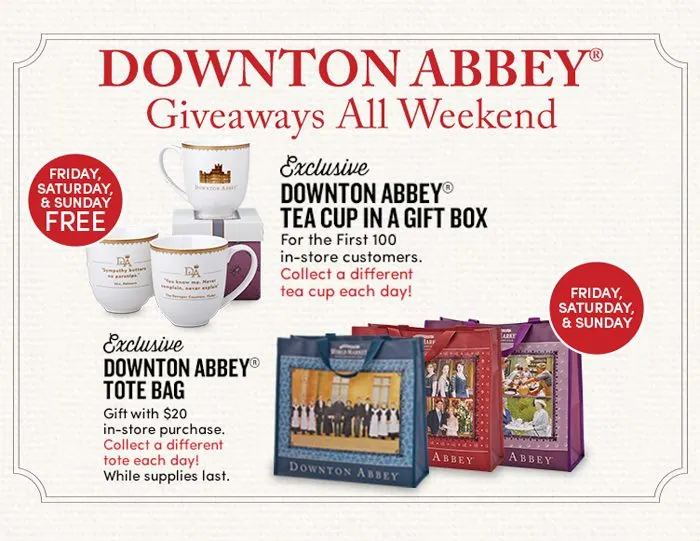 These aprons and tea towels sold out so quickly last time around! This year I'm not going to let these slip through my fingers because they are already in my shopping cart. There are so many things on my Downton Abbey wish list this year…it's going to be so hard to choose!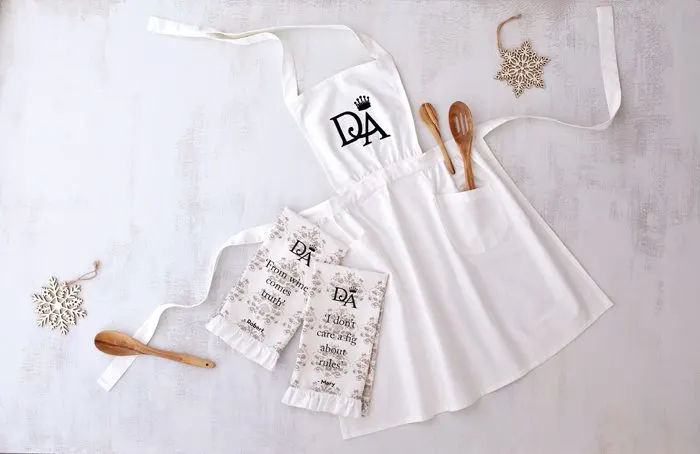 A year ago my friend, Jen, was getting ready to have her baby so we had a "Baby is Brewing Tea Party" Downton Abbey style. I made Coronation Chicken Sandwiches and Benedictine Cucumber Sandwiches which are pretty much a must at any tea party I host. This year I will be adding a few more things to my menu but first I'll start with some Downton Abbey goodies from World Market. I'll start with some tea party essentials like the sugar bowl and creamer, tea pot, tea cups and saucers, and my new favorite addition this year, teaspoons – they have crowns!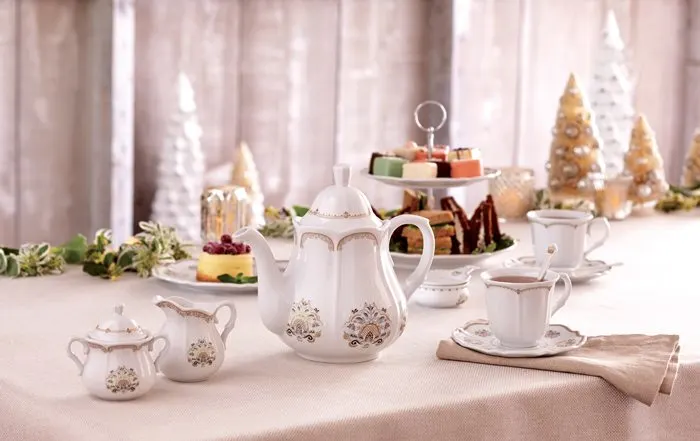 My favorite tea from our tea party last year was the English Rose blend. I loved it so much I made tea infused cookies and butter. Have you ever had tea infused cookies or butter? It is delicious! I will be making them for my cookie exchange this year and am going to share my recipe.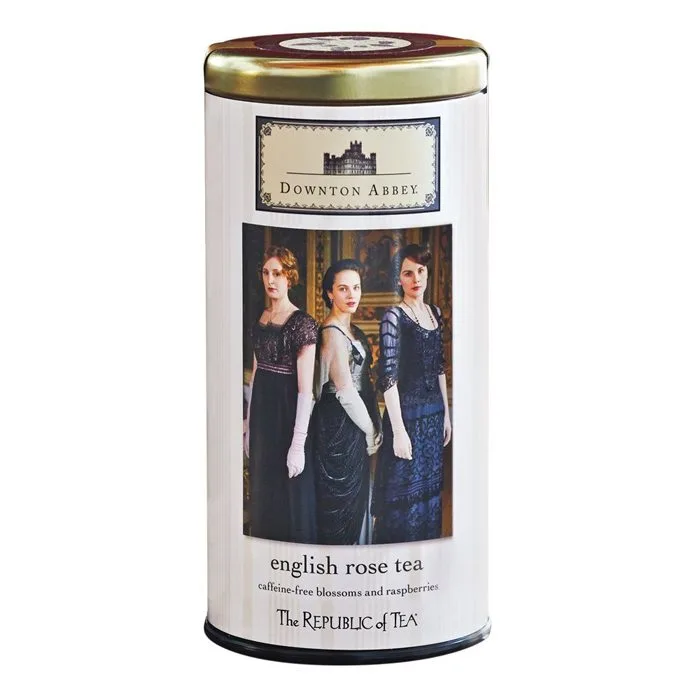 You can't have an English tea party without scones and preserves so make sure these make it into your cart. We really loved the Christmas Preserves and Lemon Curd but I think we are going to add the Orange Marmalade to our choices this year as well.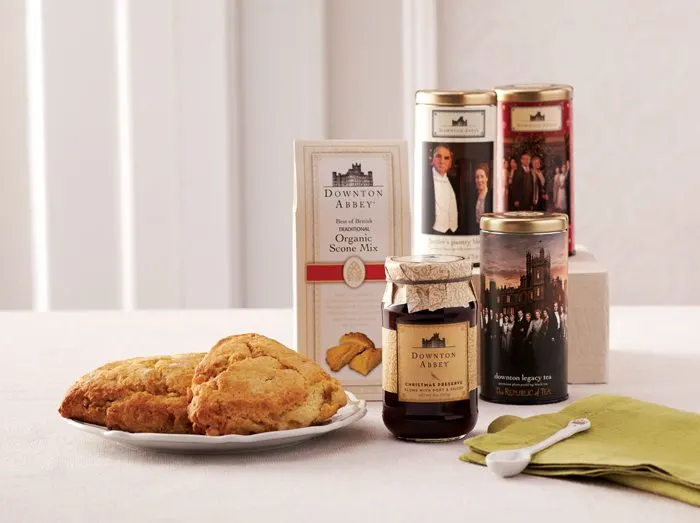 Now that you've seen what I'm using for my tea party this year I would love to hear what you would choose. Are you hosting a holiday tea party? We would love to see your photos! Please join us as we #DoTheDownton on Sunday, December 6th as World Market & A Night Owl Blog host a Virtual Tea Party. If you share your photos you will be eligible to win lots of great prizes! I hope you see you there…and so does Mrs. Patmore…
See you on December 6th as we #DoTheDownton together!