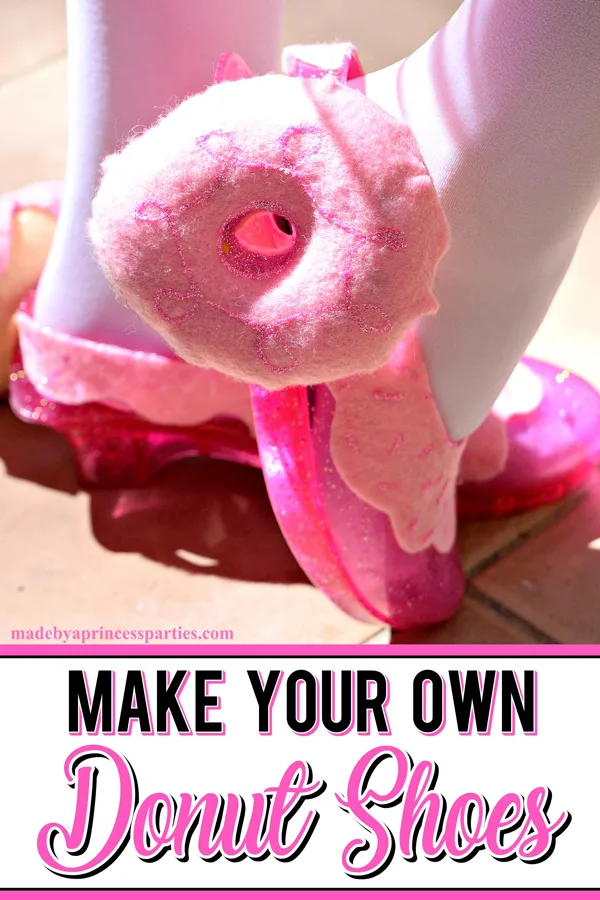 If you have a Shopkins fan in your house you probably know how cute Shoppies are! They have the best names, sweetest outfits, and the most adorable shoes! I am going to show you how to create adorable DIY Donut Shoes for Halloween, Cosplay, or your Shopkins doll costume.
*this post contains affiliate links
How to DIY Donut Shoes
This year my daughter insisted on being Shoppie Donatina for Halloween and since there aren't any ready made costumes to be found I knew I was going to have to make everything. I love putting together Halloween costumes so I was all in! Donatina has very distinctive looking shoes so it was important I get all the details just right.
Supplies Needed to Create Your Own Donut Shoes
Here is what you are going to need to put these shoes together:
Start with a cute pair of pink dress up shoes that your little one will be able to walk in while trick or treating. I used Minnie Mouse shoes from Oriental Trading because they are cute and the right color for Donatina's pink frosting and donut shoes.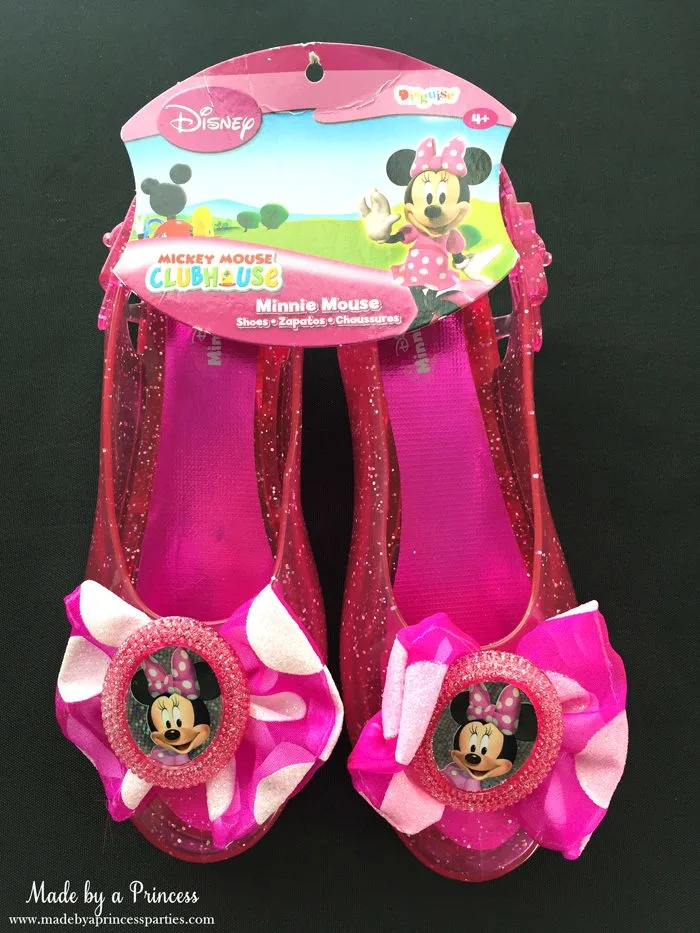 First, snip the bow off the shoes.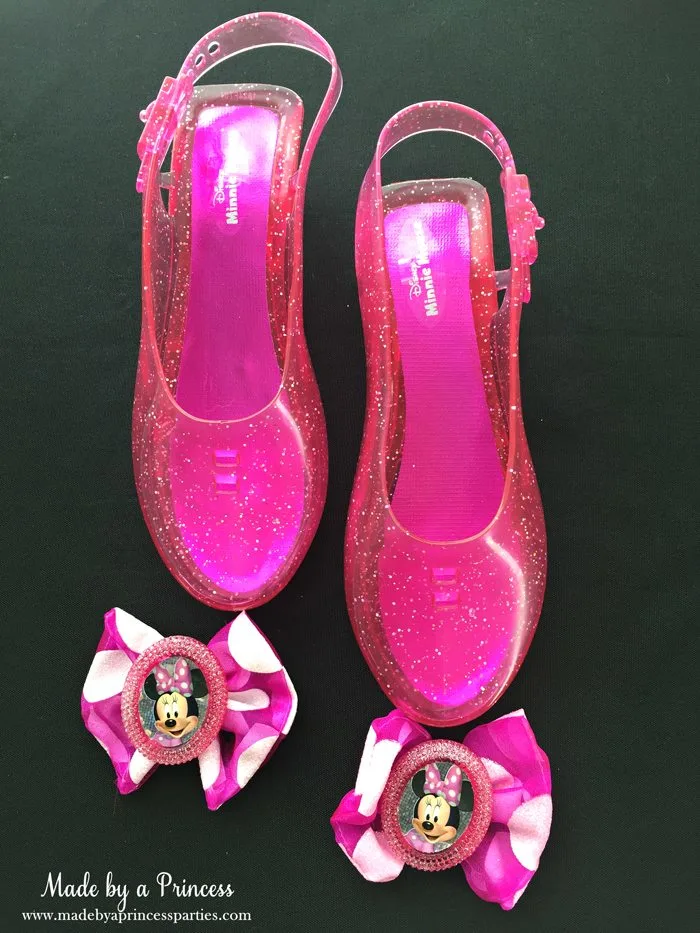 Next, lay a piece of pink felt over the shoe and trace around the edges so you know where to cut.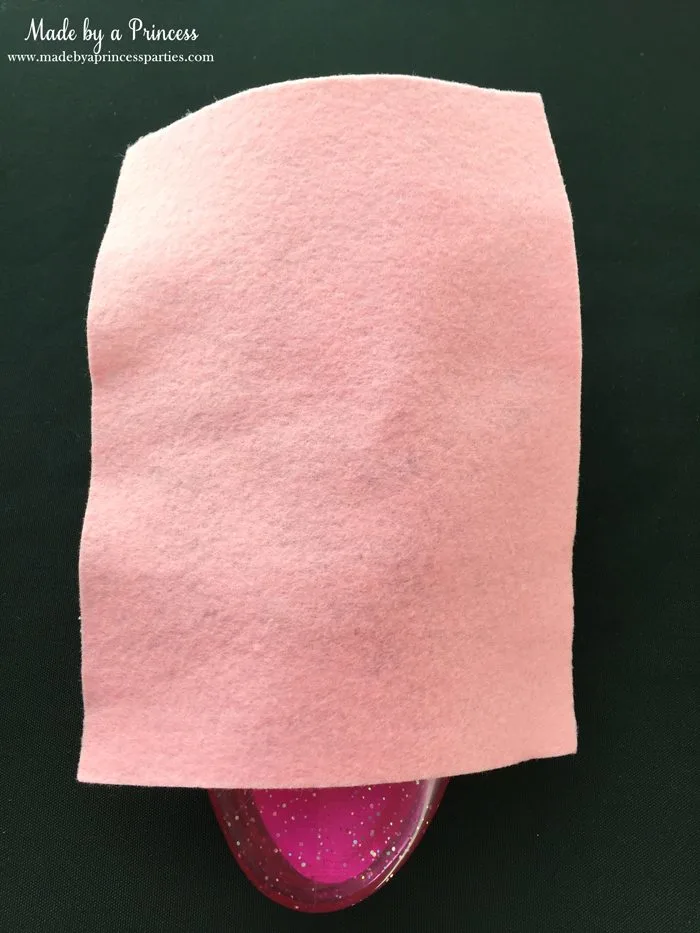 This is what it should look like after cutting the middle section out.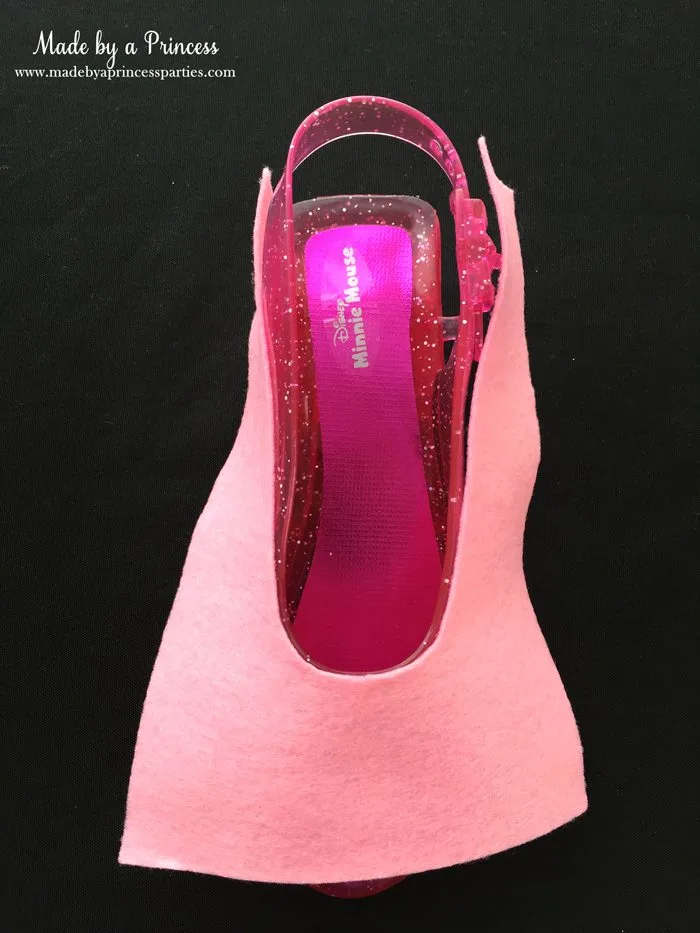 You don't want to glue the felt over the buckle so cut that little bit off.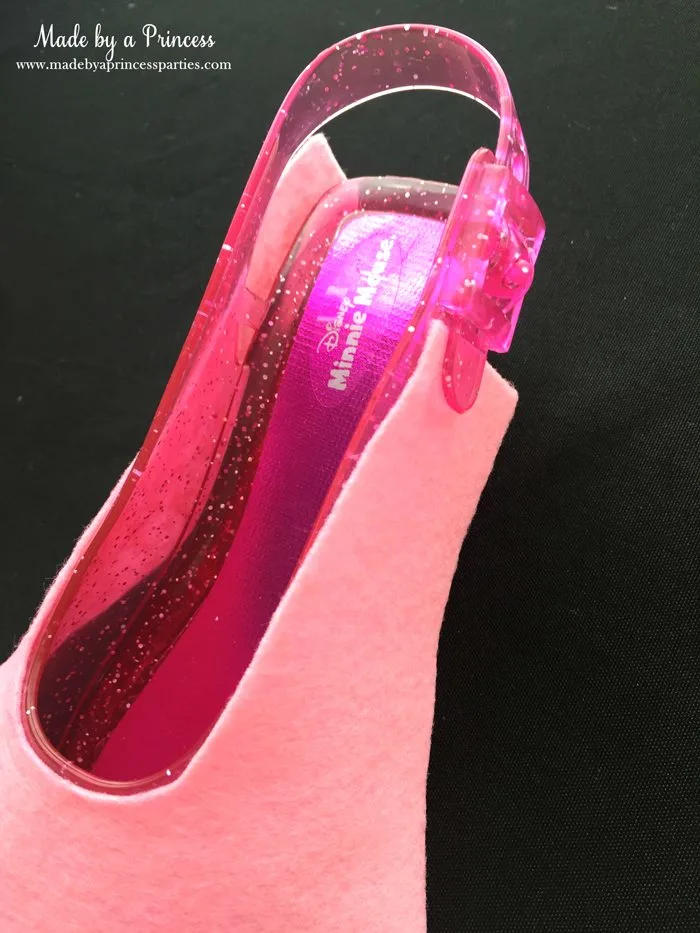 Now you want to create that frosting look. I just did this free hand and tried to stay as close to the design on Donatina's shoe as possible. Once you have this one cut out do the same for the other shoe but make sure you flip it first before cutting.
Glue the felt to the shoe using E6000. Set aside to dry while you prepare the donuts.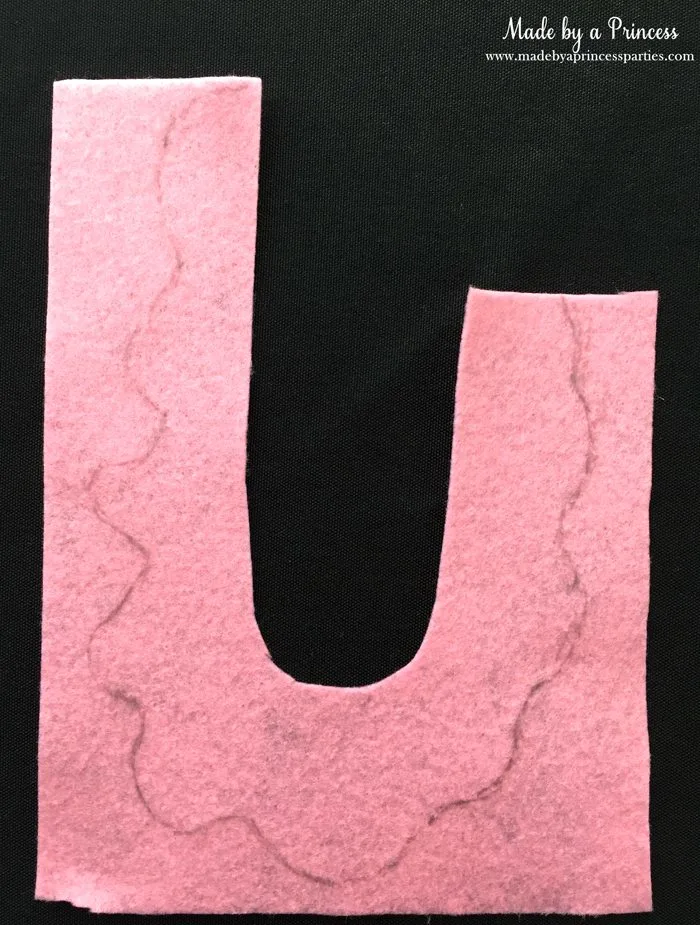 The donuts on Donatina's shoes are plain pink, like the frosting, so I covered the plush donuts from the donut box in pink felt. I cut a large square then free styled how I wanted the frosting to look on top.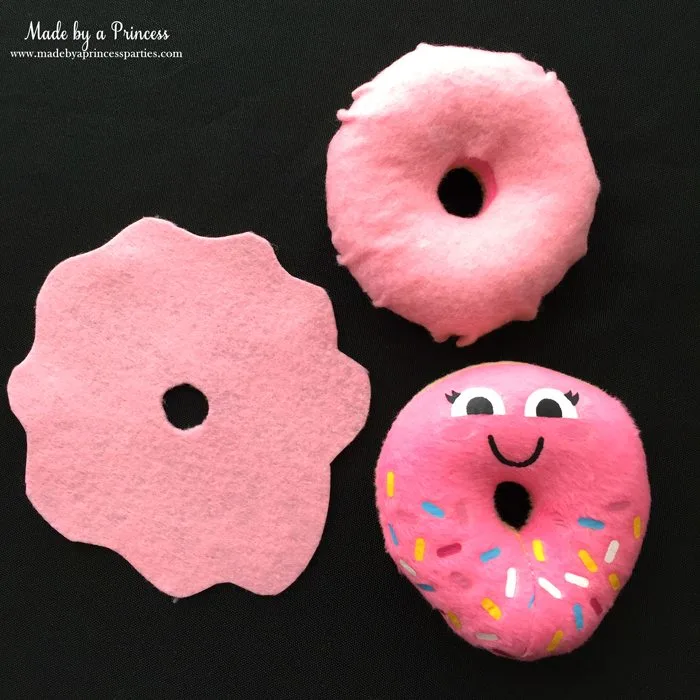 Cut two. As you can see it's not perfect but it looks really cute when all finished.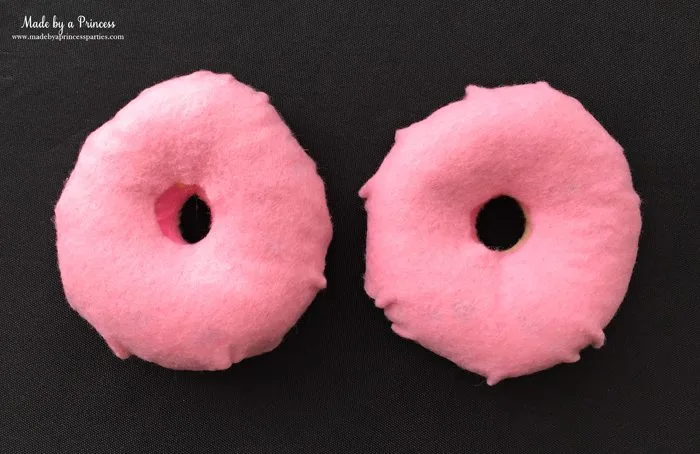 I really didn't want to glue the donuts on because I didn't think they would stay put so I sewed the donuts onto the shoes. After adjusting the shoes I attached them to the buckle by threading them around the buckle and through the donut several times.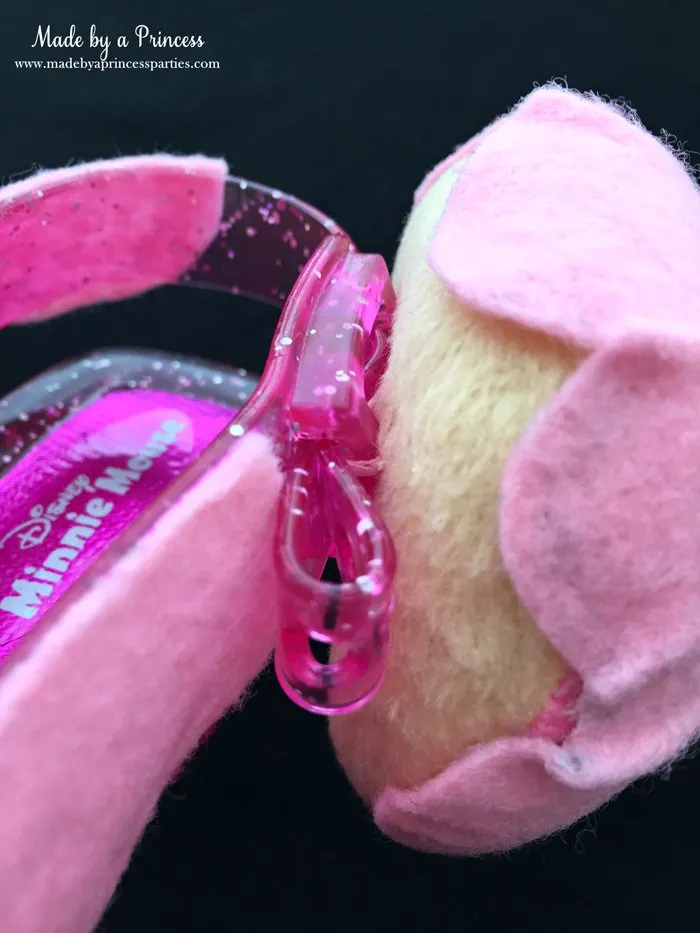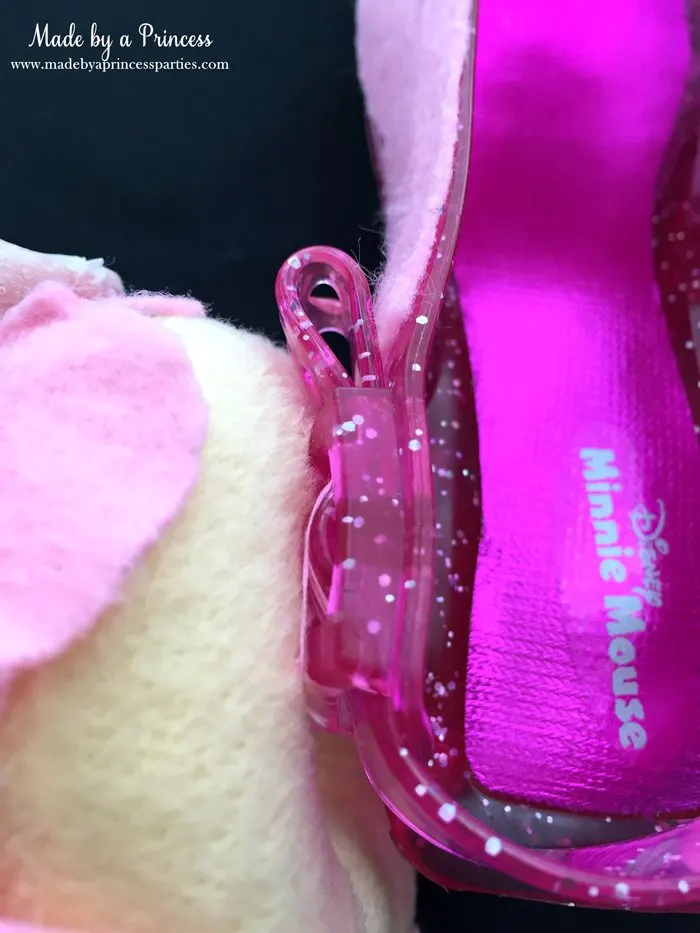 The best part was adding pink glitter glue sprinkles and frosting swirls!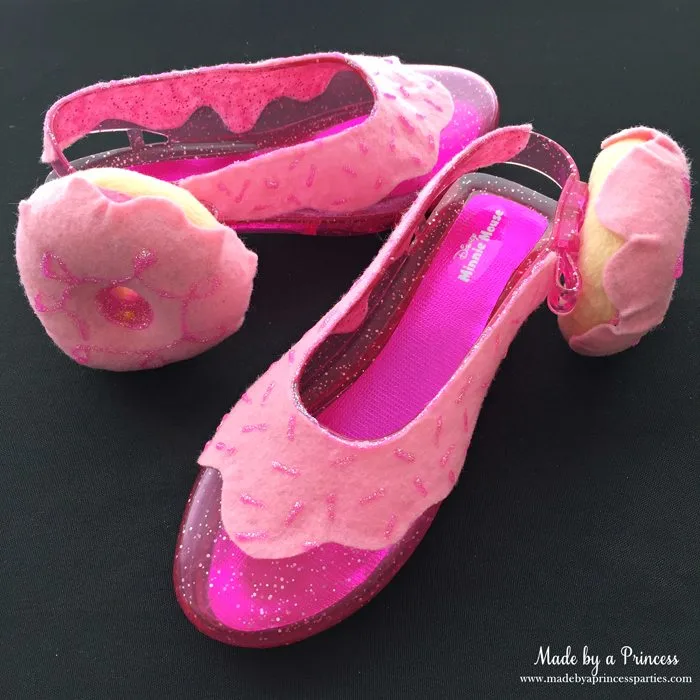 My daughter loves her Donatina Donut Shopkins Shoes! I hope you enjoyed this my tutorial on how to DIY Donut Shoes!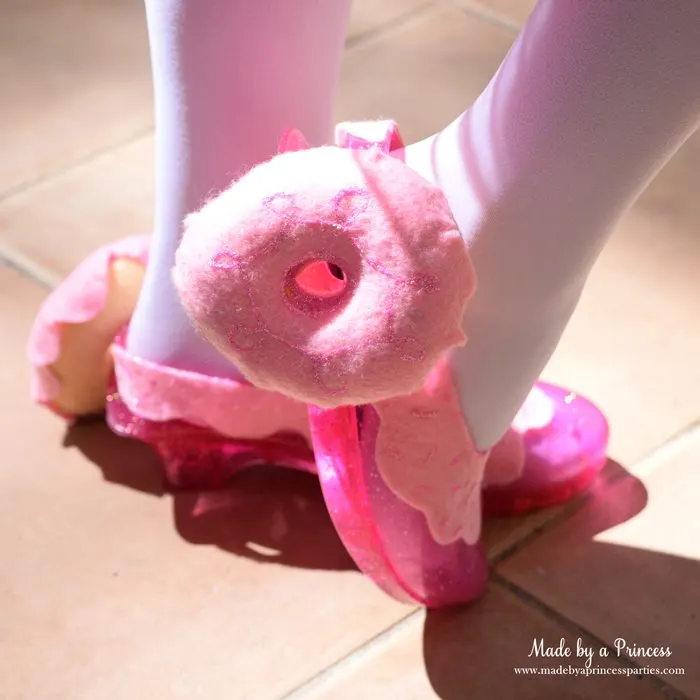 You can make the matching Donatina apron as well! I created a tutorial on how to create this darling simple apron out of a full apron in less than 30 minutes. Click the link or picture below.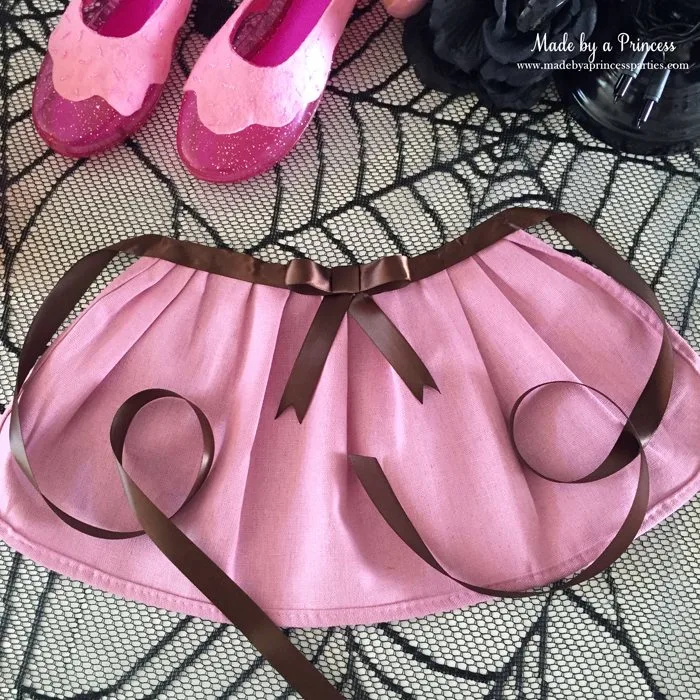 Want the full tutorial on how to make this Shopkins Shoppie Donatina costume? Click the picture below!