Create this creative dollar store Easter centerpiece in 15 minutes!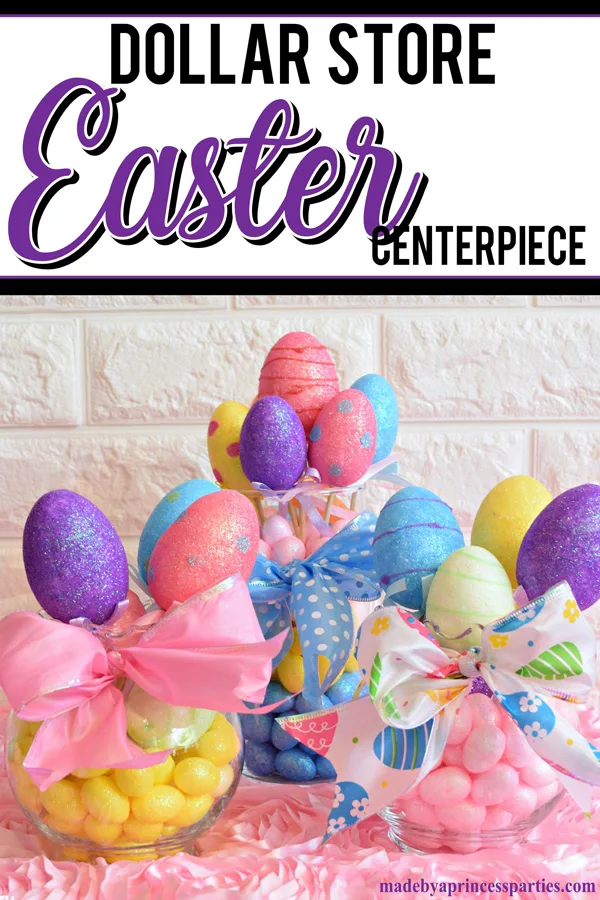 Need a super quick and inexpensive Easter centerpiece idea? I hit up my local Dollar Tree and found everything I needed to create this Easter table decoration in 15 minutes. I'm going to tell you how in this Creative Dollar Store Easter Centerpiece Tutorial.
When is Easter 2018?
Easter is fast approaching…I can't believe it! Easter always falls on a Sunday and this year it lands on April Fool's Day – April 1, 2018. I feel like this year is already flying by. My daughter asked me when we were going to decorate for Easter yesterday and after looking through the holiday box I decided it was time to create something new for my Easter tablescape. An easy Easter centerpiece was just what we needed.
P.S. You know it's bad when your six year old has to give you a nudge to bring our your Easter decor!
I stopped at the Dollar Tree near me and picked up some supplies to be use for my spring centerpiece. Dollar Tree hours work pretty well for especially when I'm in craft mode. They open at 8a and close at 9p. I frequently stop on my way home from dropping my daughter off at school and sometimes I get a sneak peek of their holiday and party supplies.
Simple Table Decorations
Easy Easter Decor
You could go with Easter flowers for your Easter table decorations and that would look beautiful but if you want something a little different (and less expensive) this DIY centerpiece using Easter eggs is perfect. The Easter Bunny would be proud!
Here are the Easter supplies I just had to have: sparkly Easter eggs, pastel colored eggs, glass vases, glass round bowls, Easter grass, and ribbon. This project took me less than 15 minutes. That's one quarter of a Real Housewives show…you can do this!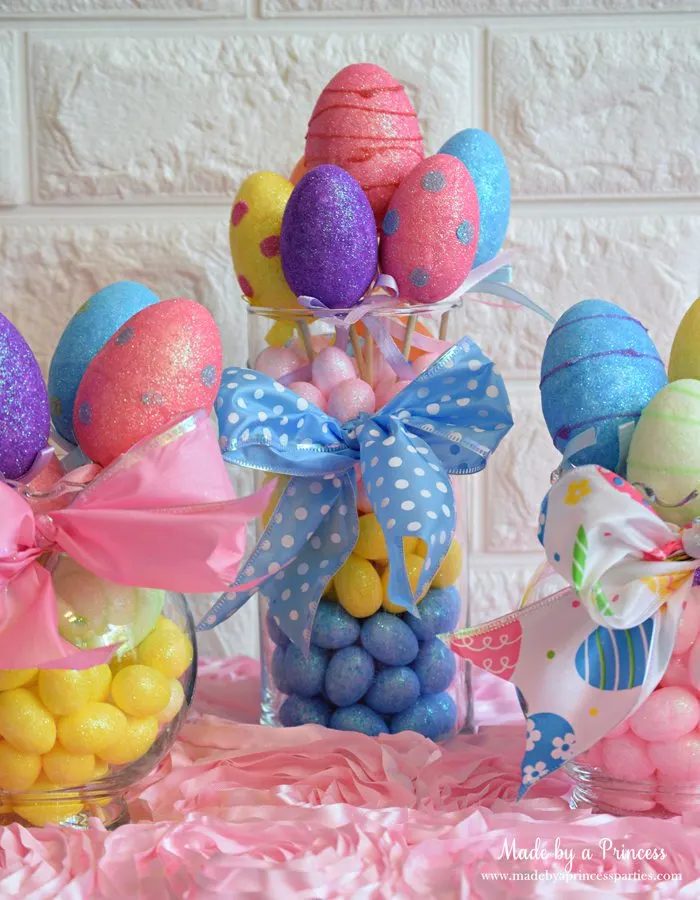 I pretty much chose all the glittery things I could find.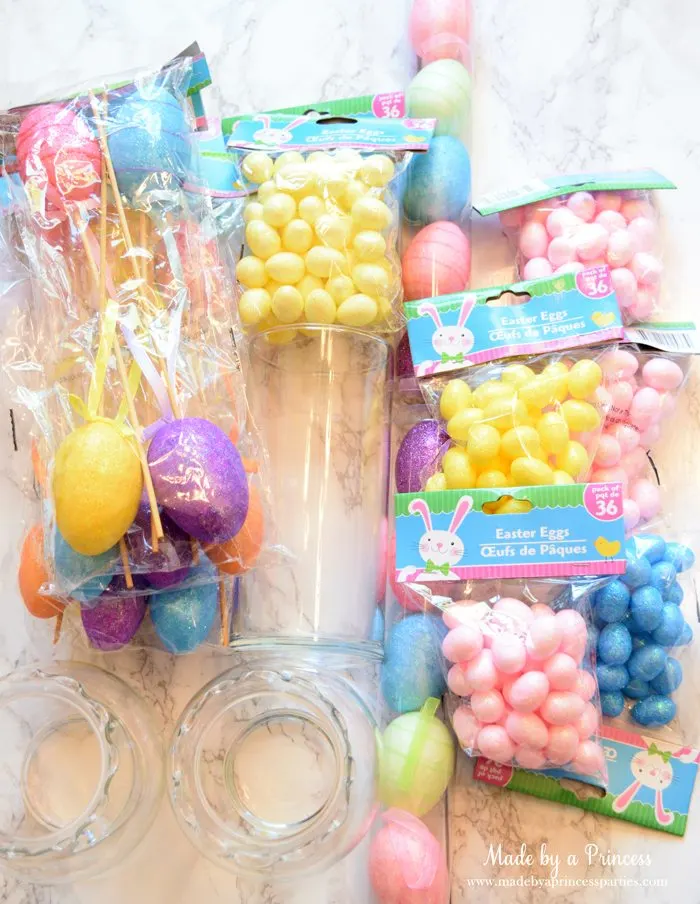 How to Make this Easter Centerpiece
Snip the ribbon off of these cute ornament style eggs. You could easily make a cute garland out of these by stringing them on twine, cord, or ribbon.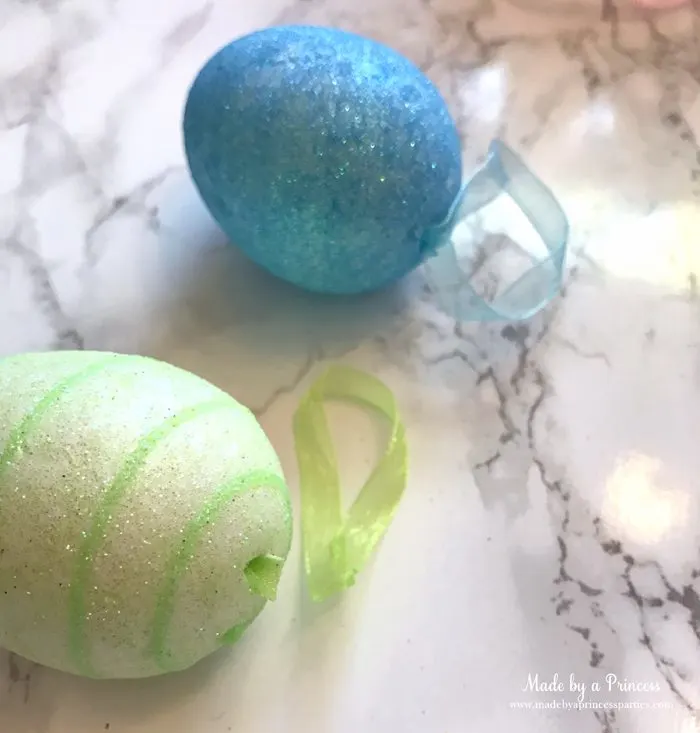 Next, snap the picks to make them shorter.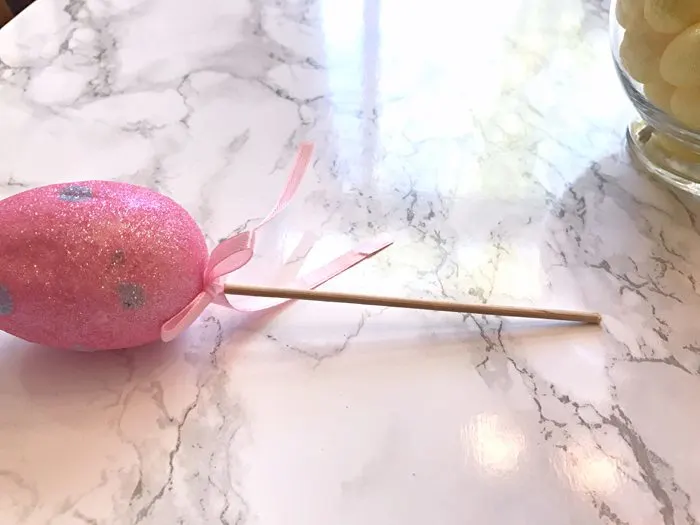 Use the little eggs to fill the small bowls, or mason jars, stick the Easter eggs in, and finish with a bow. Super super easy DIY Easter decoration. For you non-crafty types, don't worry…this requires zero crafting skills. I promise! I didn't even bust out my glue gun.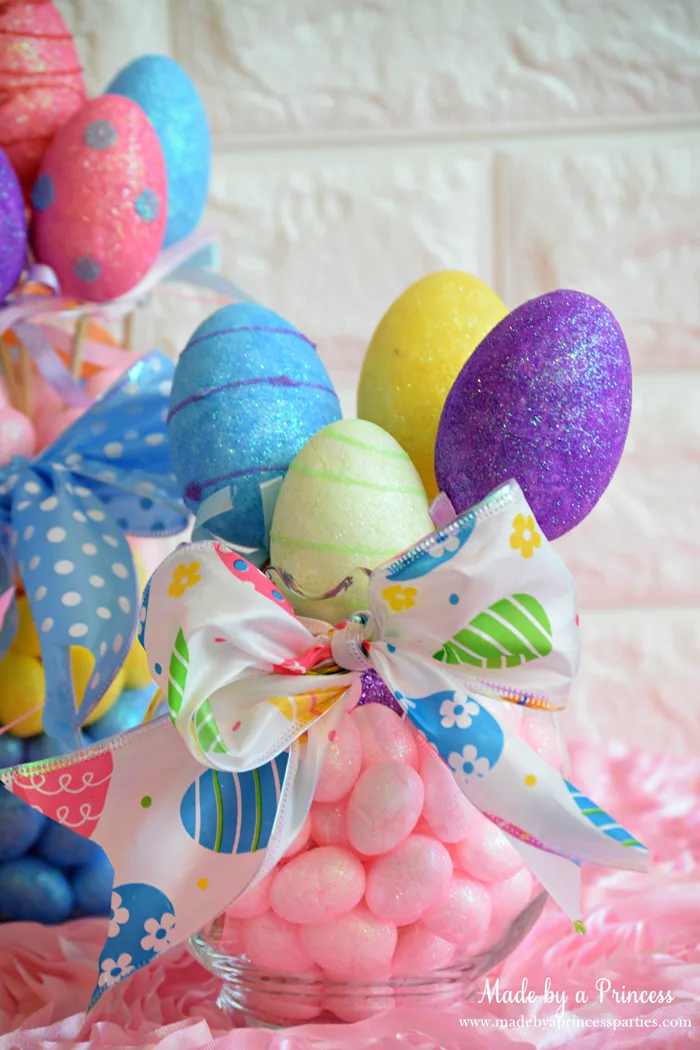 Can't decide which ribbon you like best? Bought them all!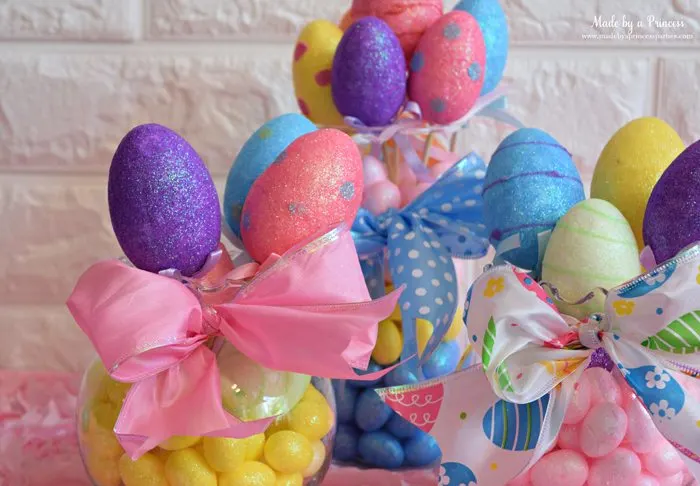 That's it. You're done! You can place these for an Easter party, on your mantel, a side table, your buffet table, or dinner table.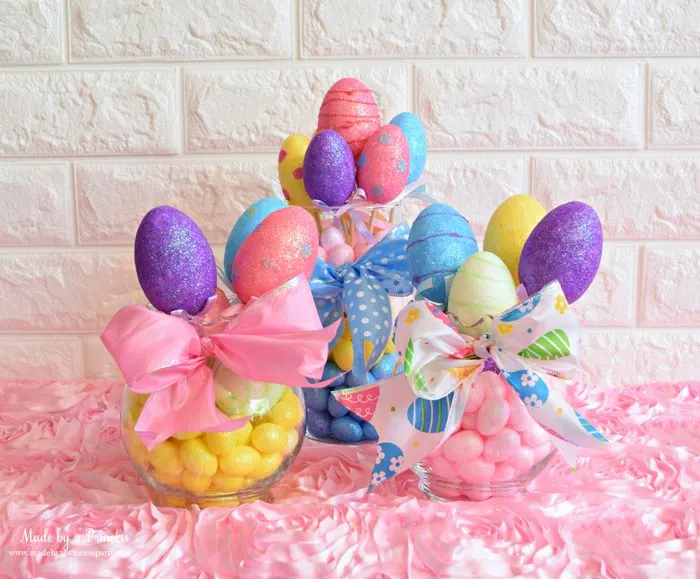 To buy the items listed in this project and more go to DollarTree.com today!
Want more Easter ideas?

I hope you enjoyed my Creative Dollar Store Easter Centerpiece Tutorial! Happy Easter!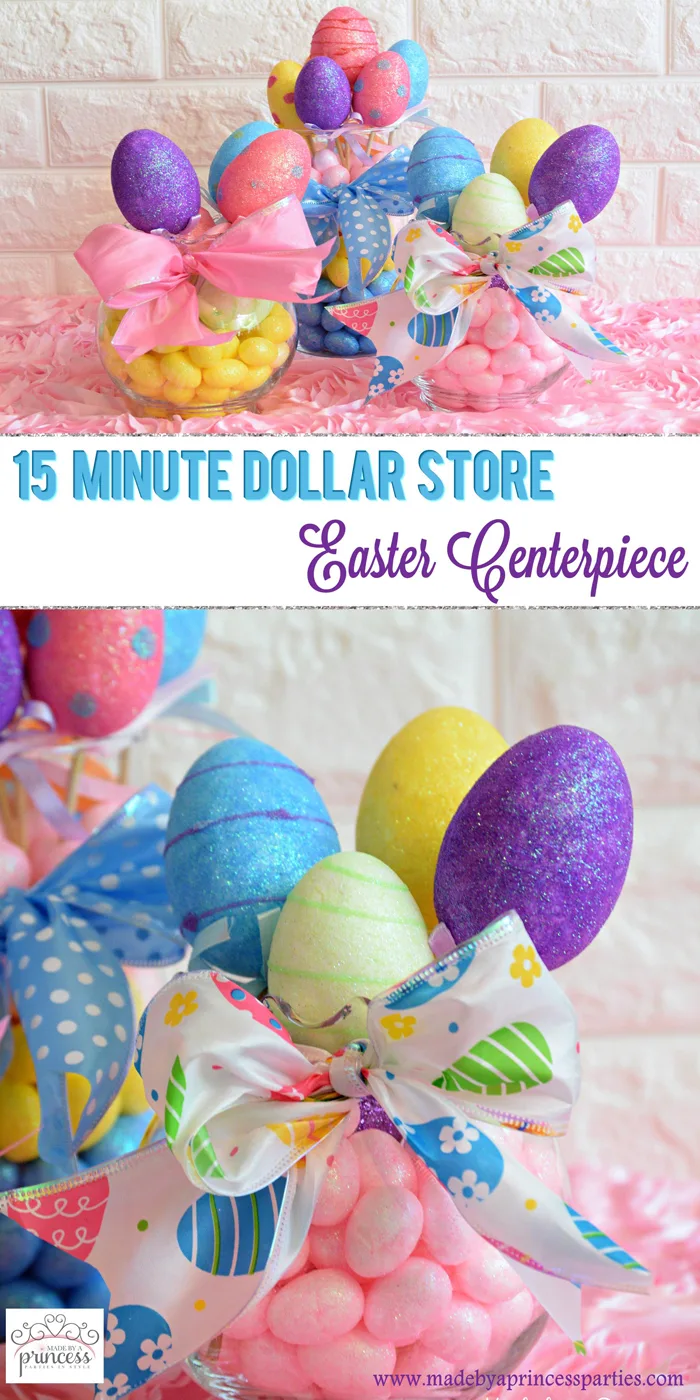 This post sponsored by Dollar Tree. All opinions are my own.