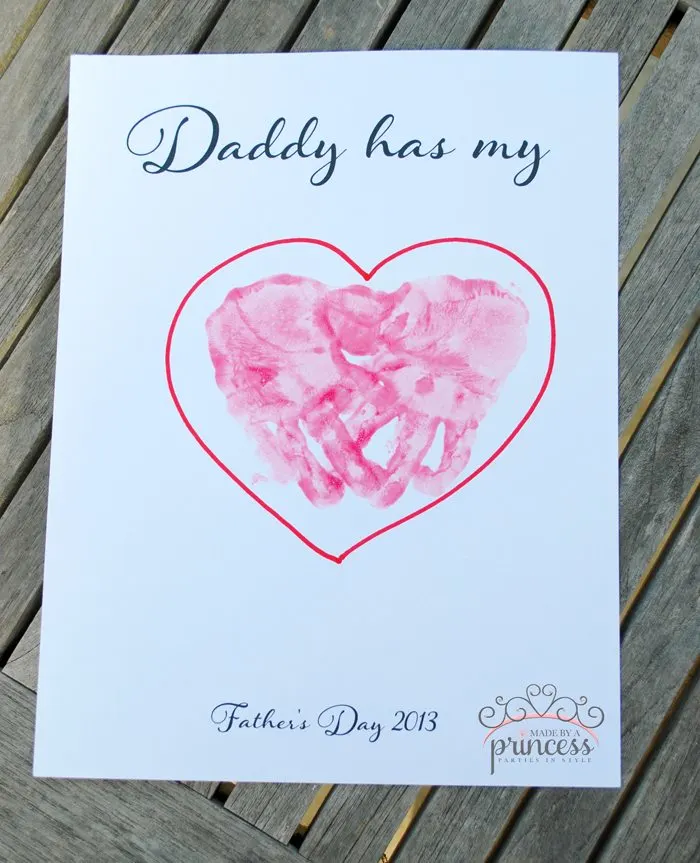 I'm taking a little break from Wedding Month to bring you a cute Father's Day craft. With a husband that always says, "I don't need anything." when I ask what he wants for Christmas, birthday, and Father's Day, finding something for him is a little challenging. This year I didn't even bother asking because I had it all figured out!

We made two crafts for Dad…one from my son which you can find on my guest post over on Confetti Diaries and this one here from our little girl. As you can see from the pictures below she couldn't wait to get her hands in it!

Water-based paint

Paint brush

Cardstock or you can download my template below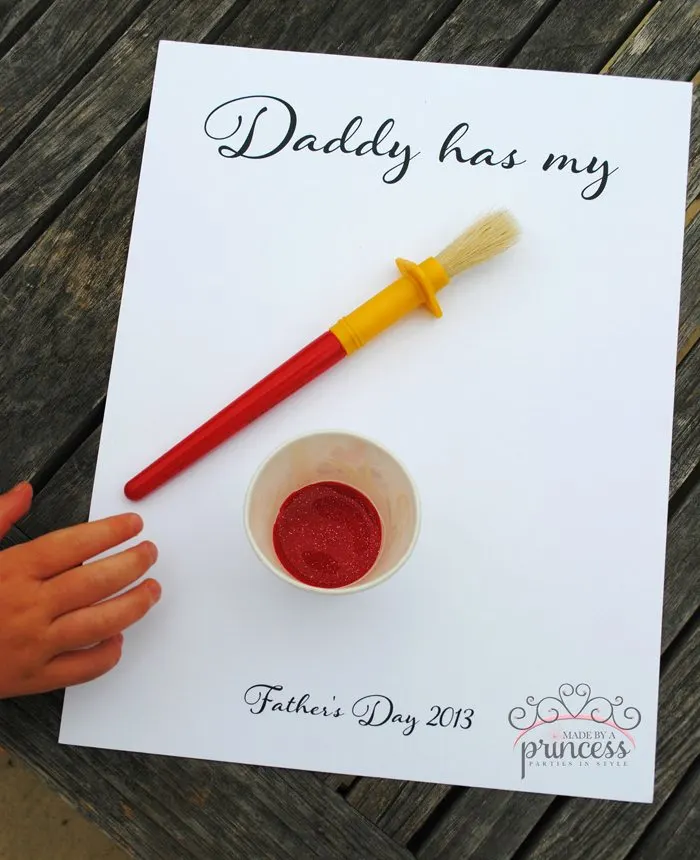 Paint that cute little hand and expect giggles!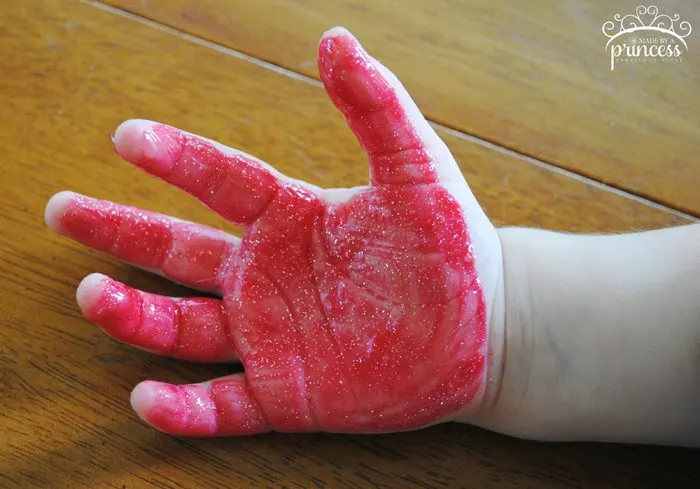 Place hand upside down on the paper. I tried to get that little thumb closer to her fingers but it just wouldn't budge!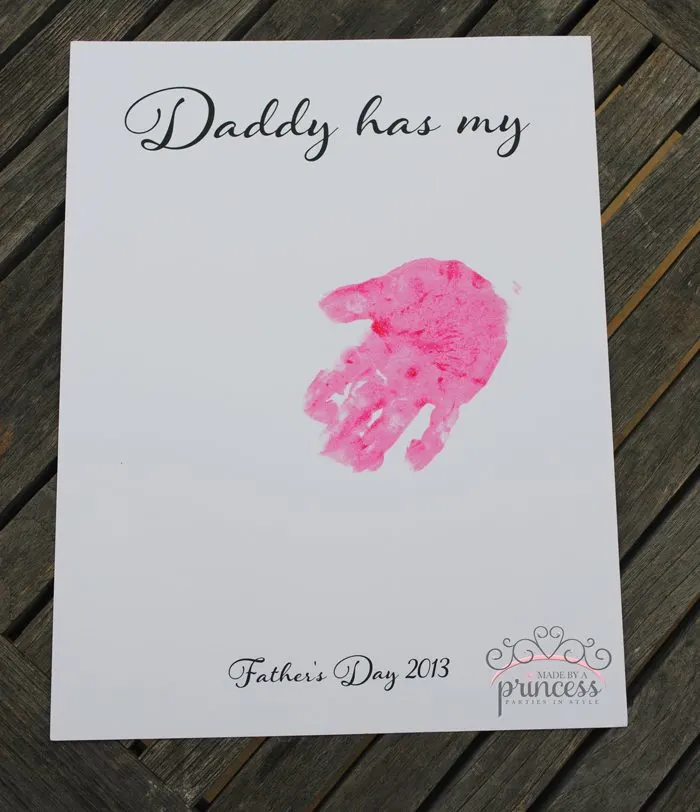 Paint the other hand and overlap a bit so it creates a heart.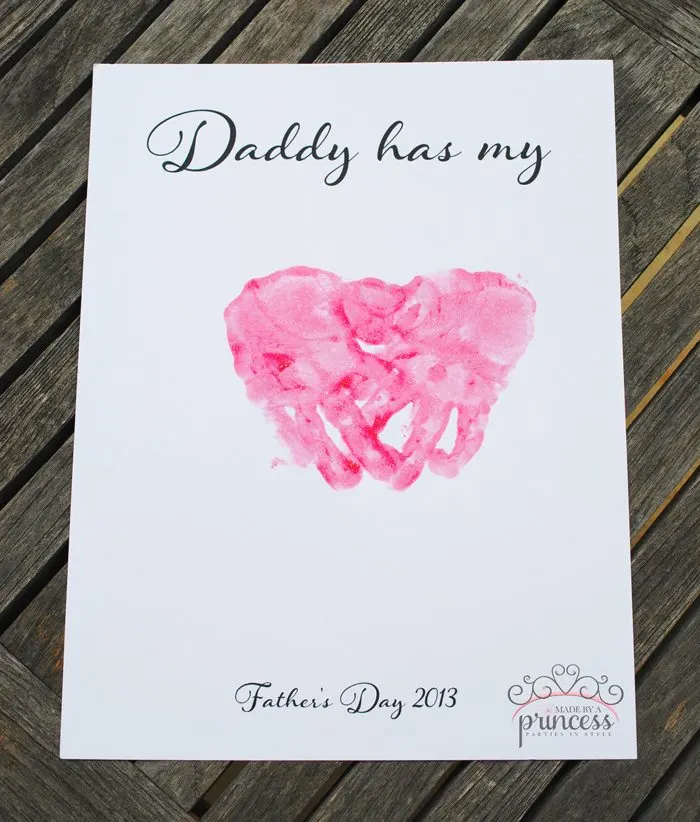 I am terrible at free hand drawing hearts but I tried anyway! Hubby is going to love it because it's from his little girl…probably won't even notice the awful drawing!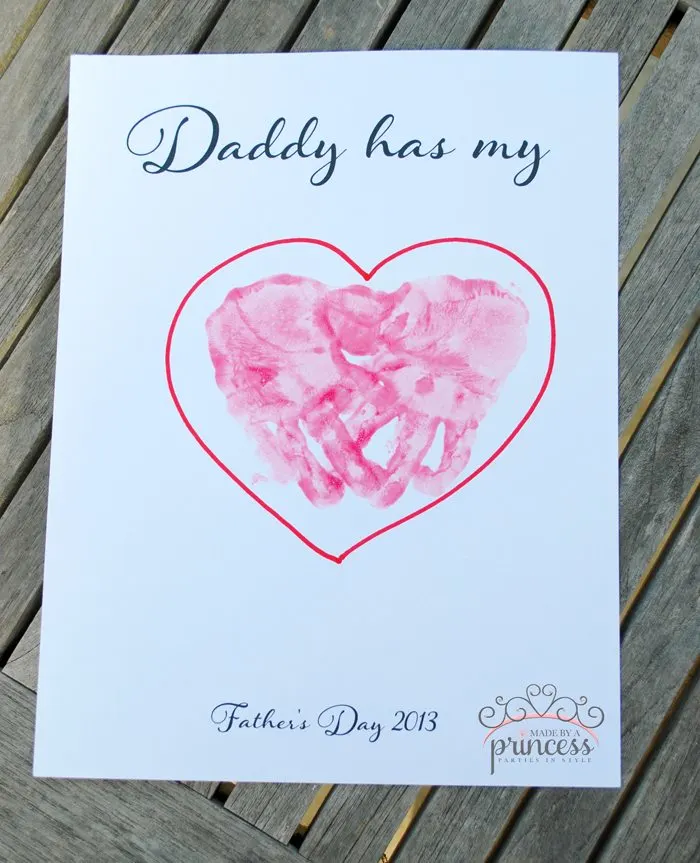 That's it! Super easy. Don't forget to download the free template so you can do it too.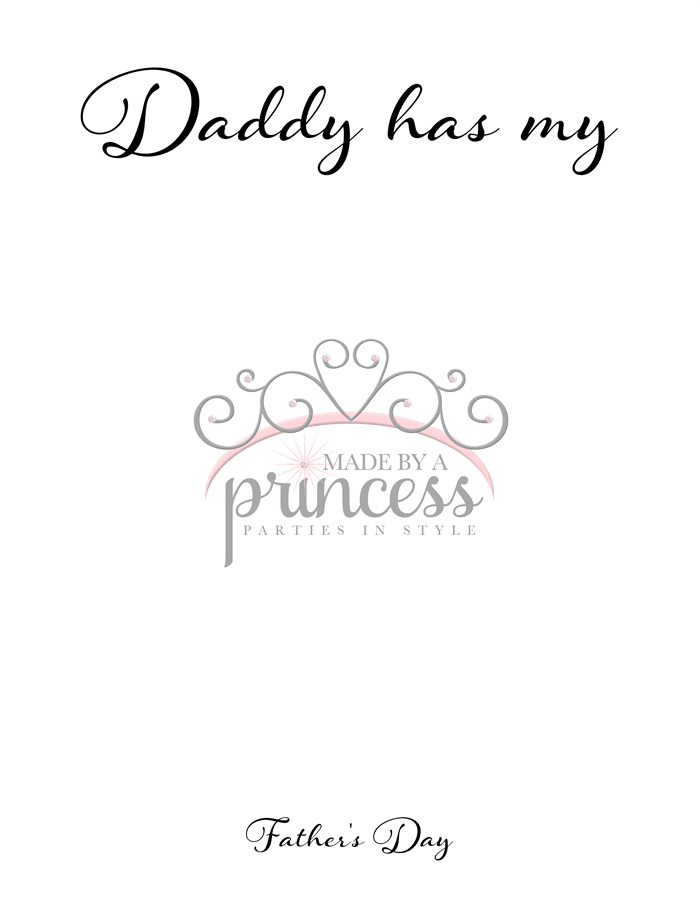 You can see the "boy" version here and download another free template.