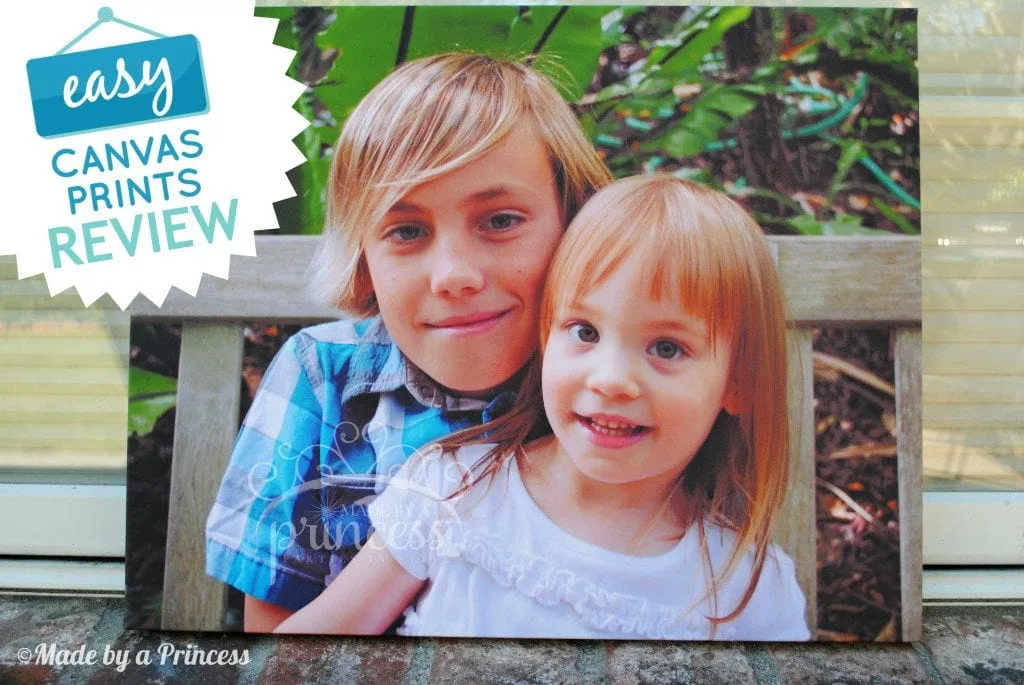 Awhile back I was approached by Easy Canvas Prints to review one of their products. All I had to do they said was upload a photo and my print would be delivered to me within a few days. Really? That's it? That's just too easy! I loaded up my kids that weekend and took them to our local botanical gardens because I knew I would get some great photos in their tropical gardens. My two year old wasn't completely on board with the idea, however. Check out my pictures below and don't forget to enter the Giveaway from Easy Canvas!
She much preferred to play bubbles…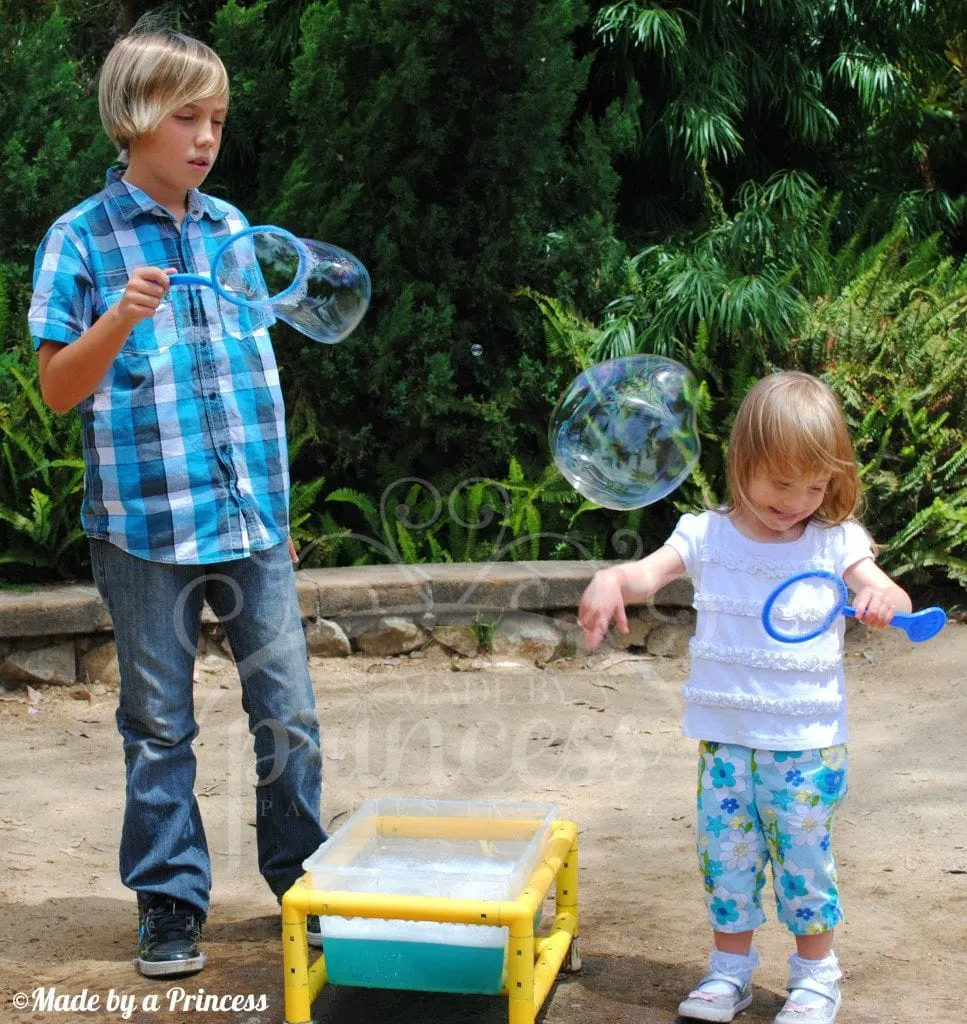 catch bugs…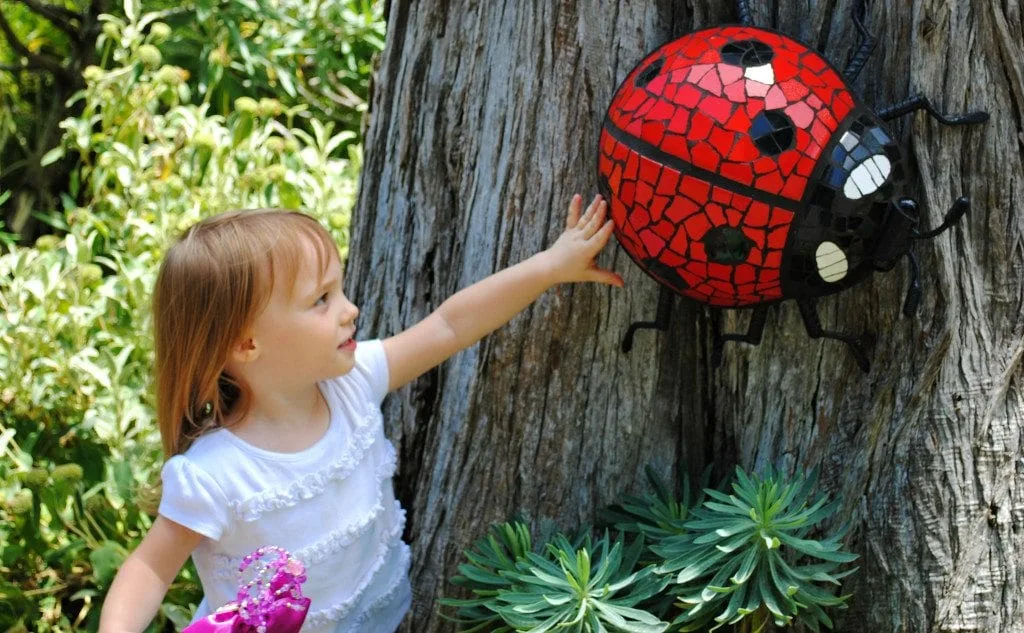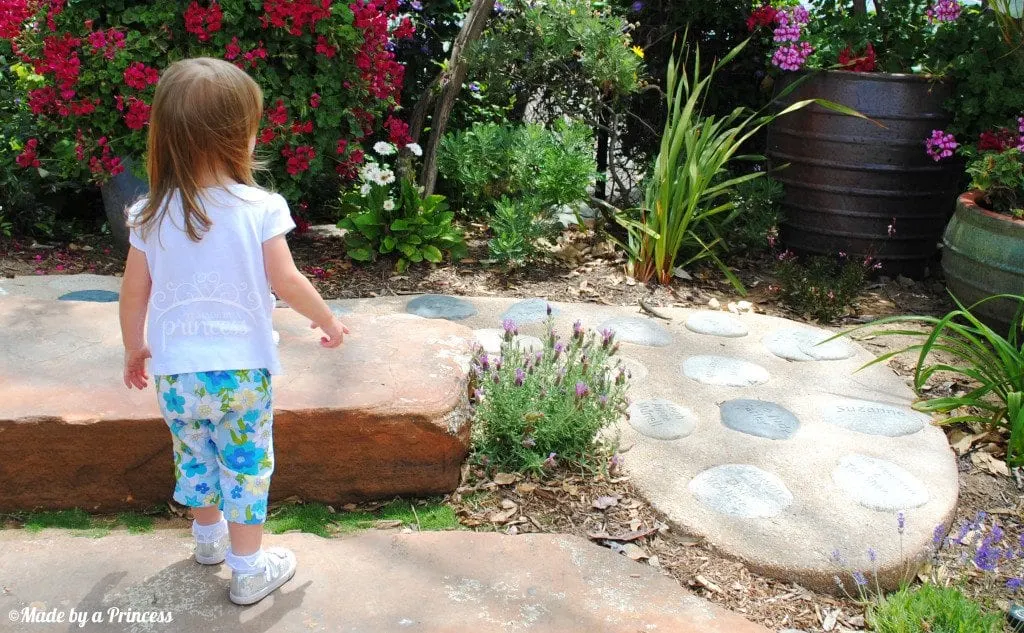 and have her big brother protect her from a "scary bear" (you can see how excited he is about that)…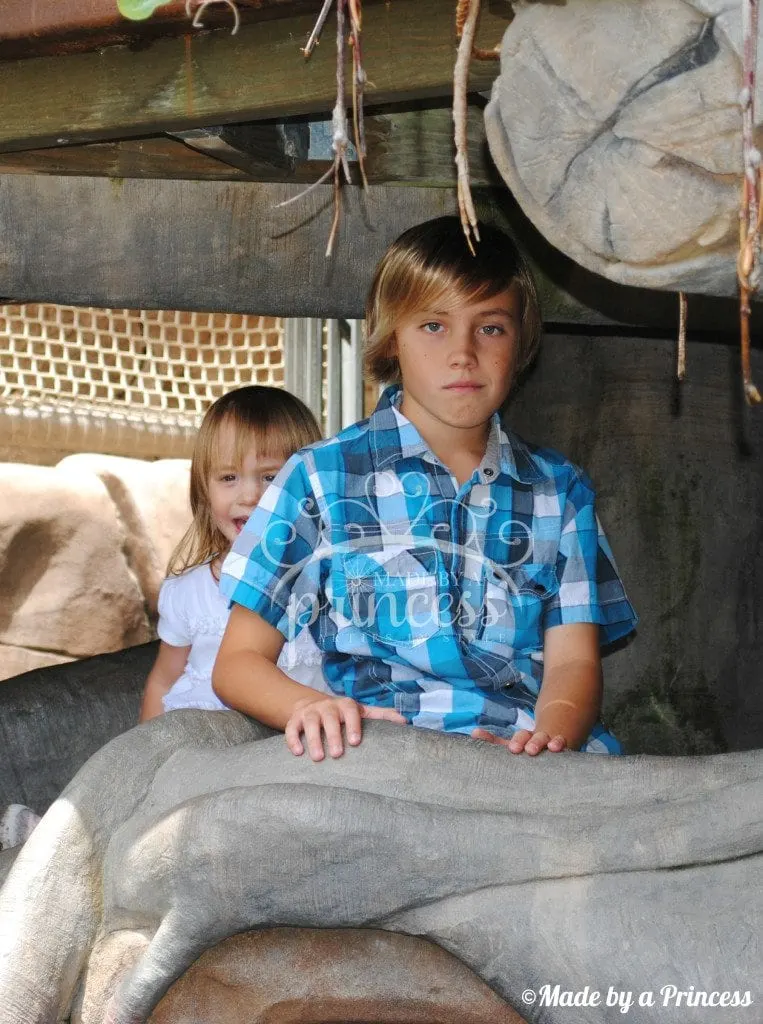 Just when I thought all hope was lost for a great photo, ta da! Both of my kids looked at me at the same moment and I got it! The money shot.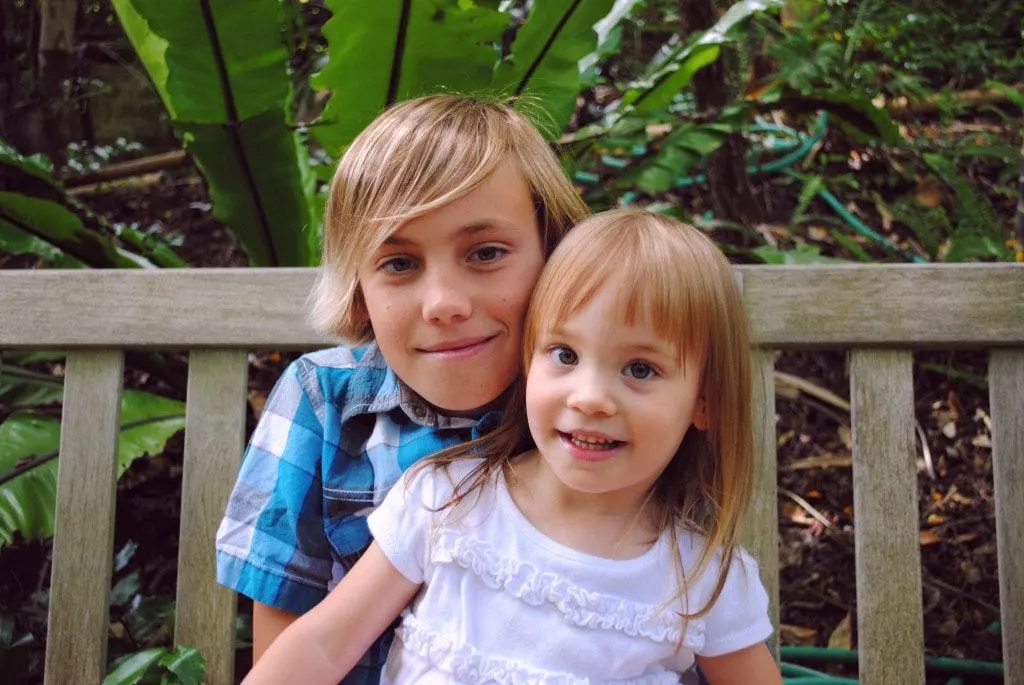 I literally uploaded my photo, followed the easy prompts, checked out, and in less than a week I received this 16×20 canvas that now hangs in my entryway. You can choose the easiest method of just uploading a photo from your computer, Facebook, or even Instagram, and then placing your order or you can play around with your options. Choose from the thickness of your canvas, a frame, a border wrap (mirror, image, or colored), color finishing, and retouching. I chose the "image" border setting which just extends the photo around the edges.
I brought it outside so I could get a picture in the daylight.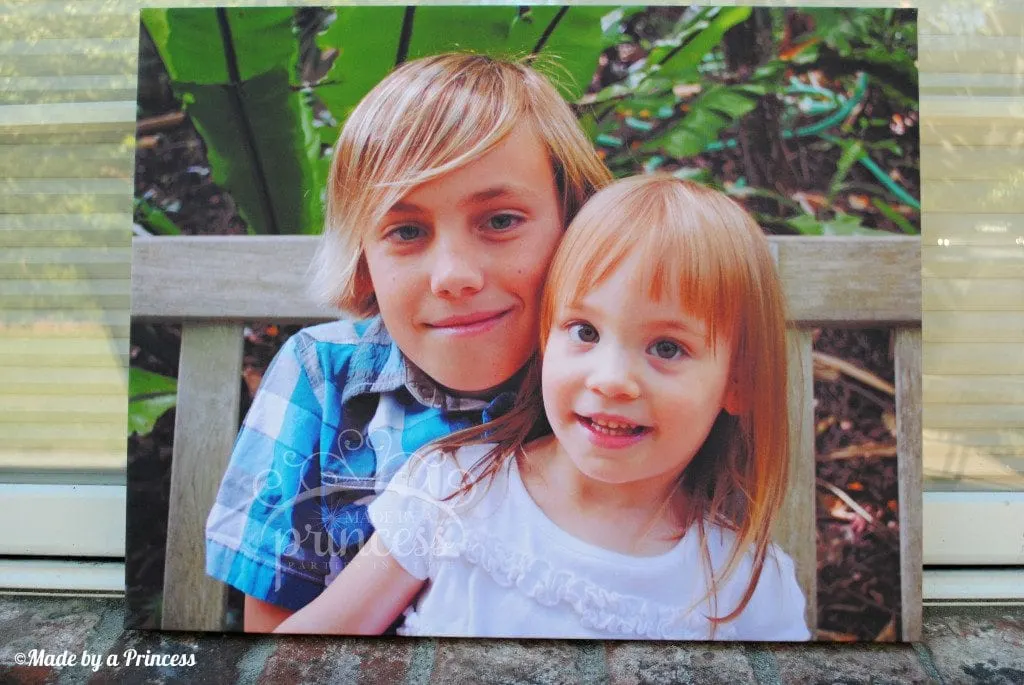 Since I haven't ordered canvas prints before I don't have anything to compare it to. I think the quality is nice. It's not museum quality but I wasn't expecting that. The image is kind of soft, meaning not crisp like my photo but I am not a professional photographer so that could have been partly my fault. Giving the benefit of the doubt here. The color was a little off and somewhat brighter than the photo I uploaded but it's not a deal breaker for me. Would I purchase a canvas? Yes. Would I feel good about giving one as a gift? I sure would. My mother is about to steal this one off my wall she loves it so much if that tells you anything. I think they would make great holiday gifts and if you feel you are at all "technologically" challenged I think you could handle the ordering process.
Now for the giveaway! Easy Canvas is giving one lucky reader a FREE 8×10 CANVAS PRINT! Enter below…

I did receive free product for this review, however, as always the opinions are completely my own.