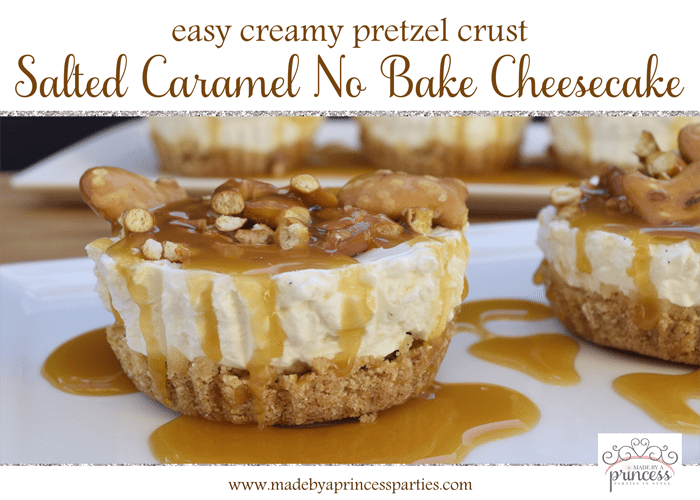 If there is one snack I can count on my kids asking me for when we are grocery shopping it is a bag of Goldfish® crackers. I get it…they are cute, tasty, come in a bunch of flavors and colors, and they are so easy to pop in your mouth. They even have pink princess Goldfish snacks! It's like they were made just for me…those are the ones I grab. I have also been known to crumble the Flavor Blasted® XTra Cheddar crackers on top of my macaroni and cheese. Don't judge…it's goooood! Today I am sharing a recipe that I'm pretty sure soared to my husband's #1 dessert spot.
My little girl and I are at Walmart at least twice a week after dropping my son off at school. The morning crew knows us now and one lady even calls us the "Sparkle Twins" because we wear our matching pink sparkly slippers we got from my husband for Christmas. (Side note…I love having a girly girl! She loves pink, glitter, and anything sparkly even more than I do I think.) I told her that today this was going to be a super quick trip because we were going to cook together AND we were using Goldfish crackers. You would have thought she won the lottery. With our boxes of Goldfish crackers in our arms we were on our way.
The pretzel flavor was for the recipe…the Flavor Blasted® XTra Cheddar ones were for snacking!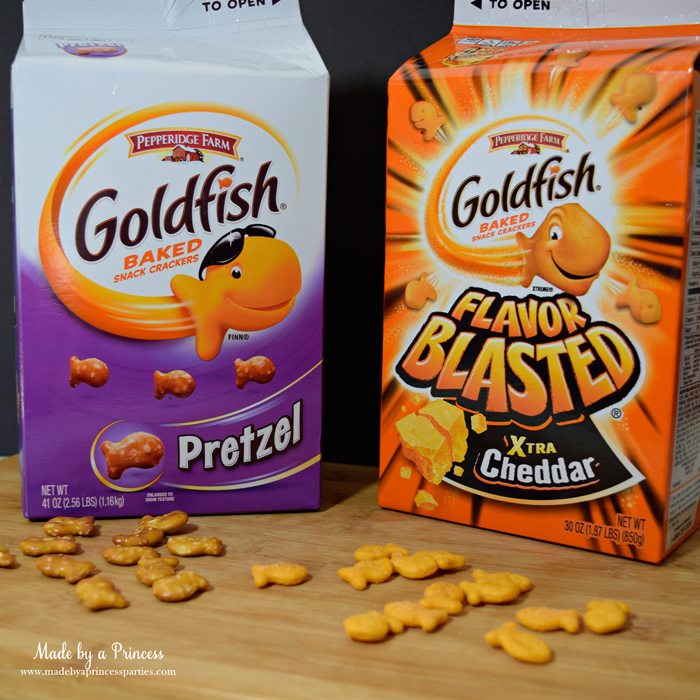 This is a really easy recipe (pretty much all of my recipes are easy) and I promise you won't be disappointed. Two of the ingredients you need for the crust are butter and sugar…you really can't go wrong with butter and sugar!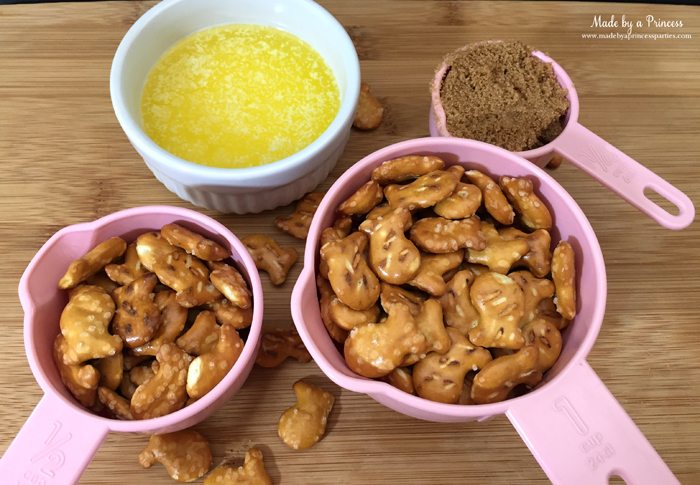 Once you have crushed your Goldfish crackers place them in a bowl and add the brown sugar. *I also added about 2 tsp freshly ground nutmeg and 1 tbsp ground cinnamon.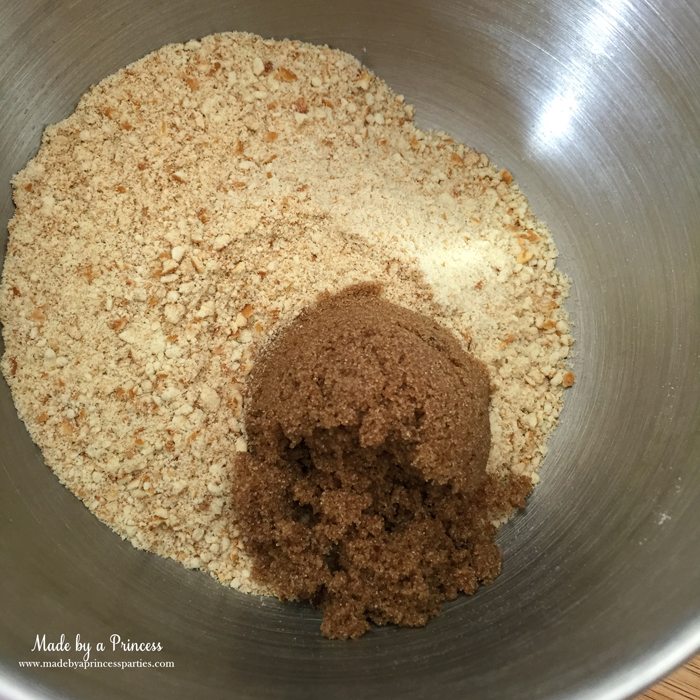 Now pour your melted butter and mix well.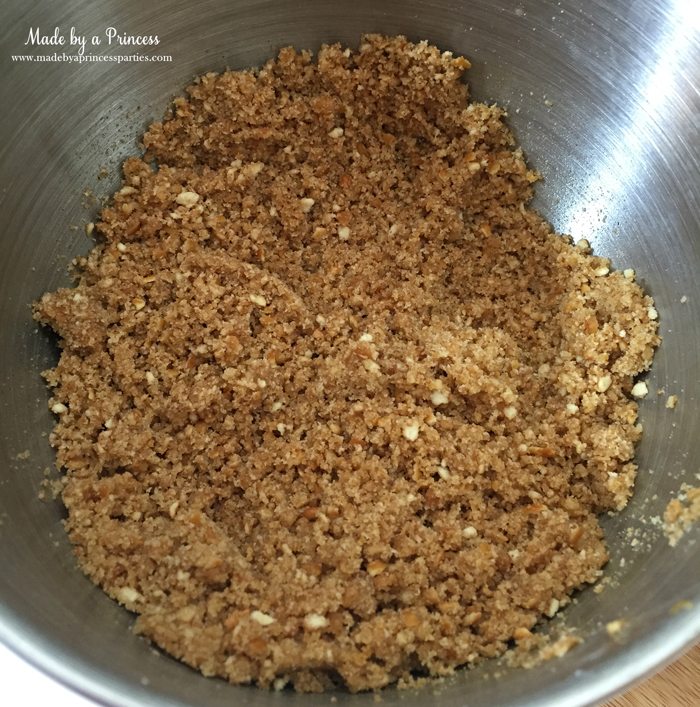 Press the crust mixture into cupcake tin filled with liners. Refrigerate for 30 minutes.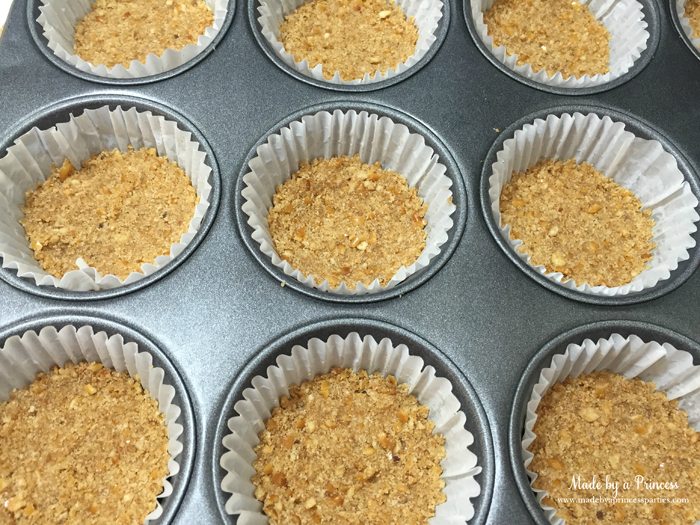 Beat room temp cream cheese until softened and slowly add sour cream, salt, and vanilla extract. Fold whipped cream until well mixed. Do not beat or over mix.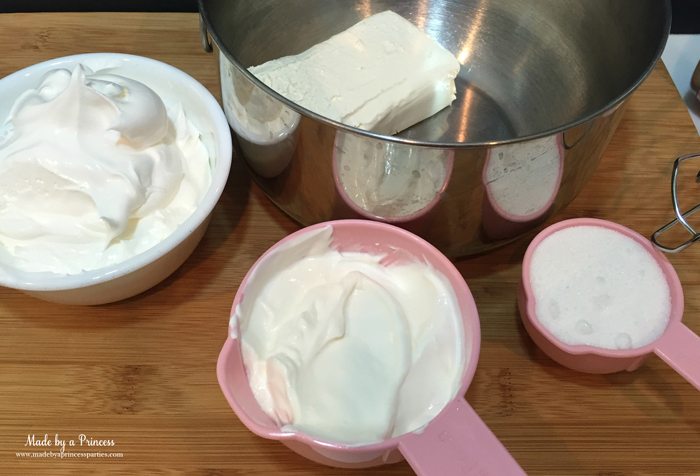 Spoon filling on top of pretzel crust and place back in refrigerator for at least 30 minutes.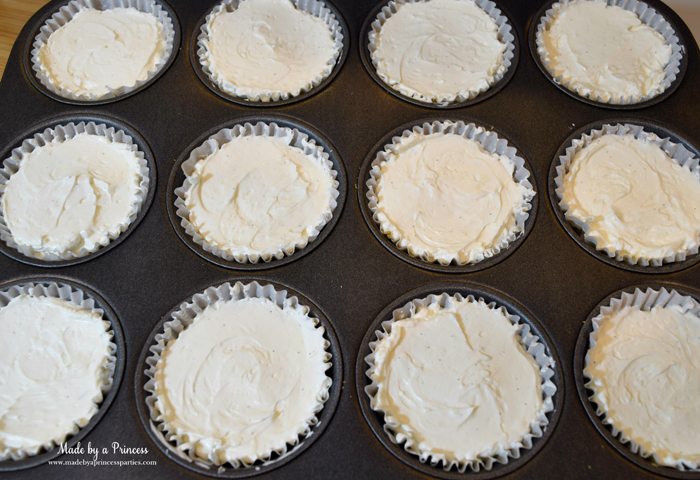 Top with crushed pretzels.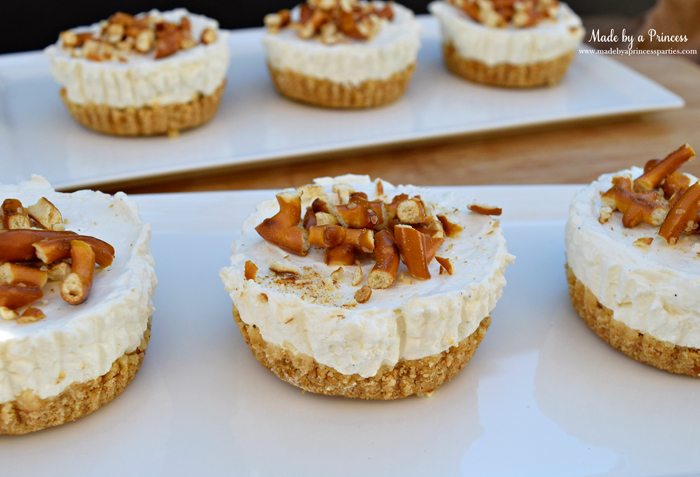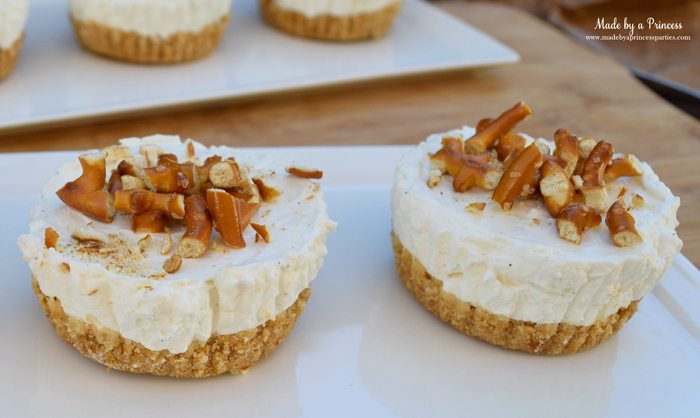 This was the fun part. I had my little girl help me pour caramel all over the cheesecake. Naturally we snacked on crackers too.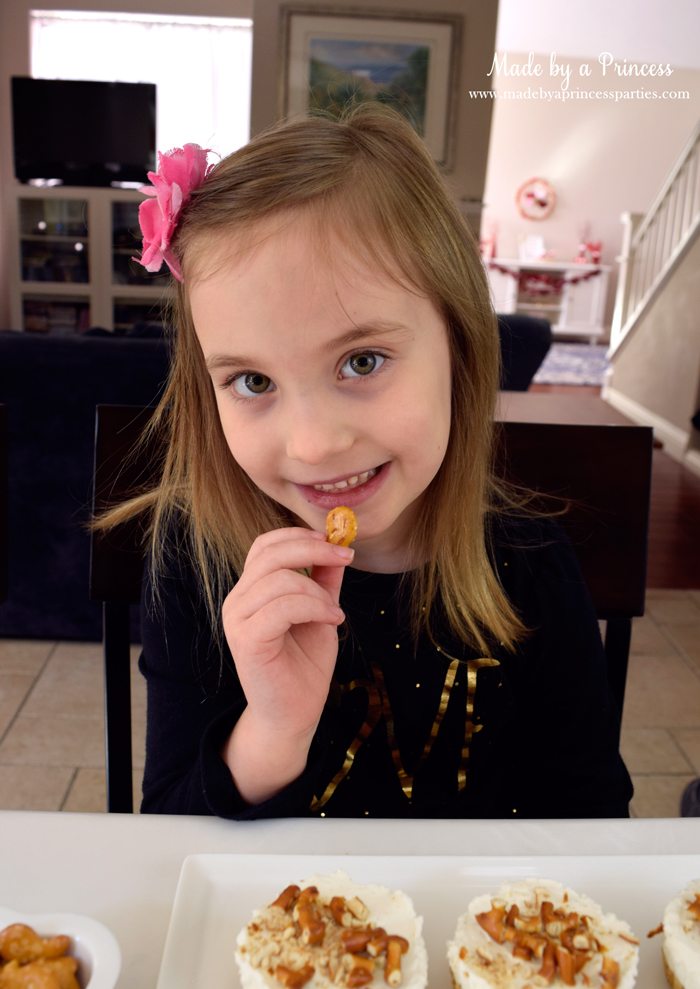 She was being so careful and didn't want to make a mess.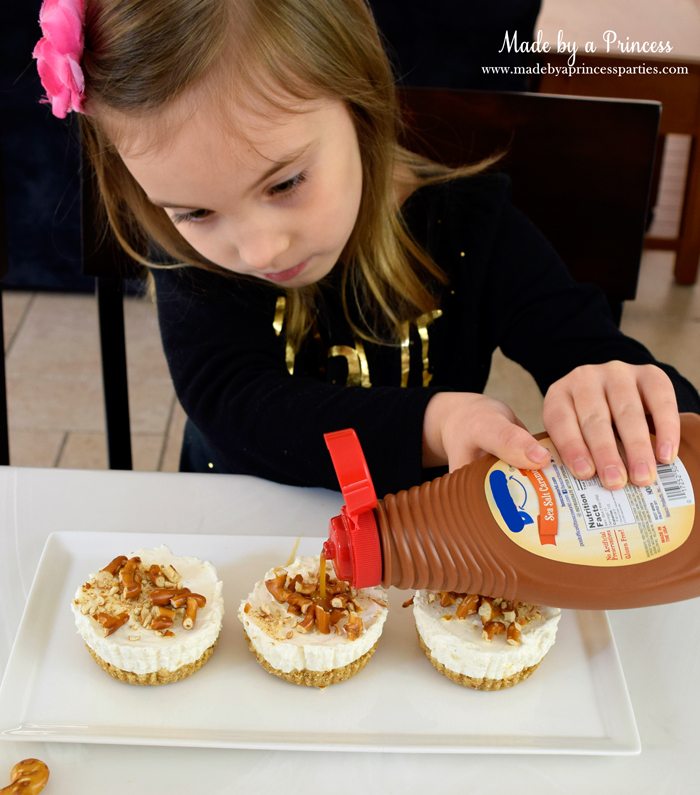 Then I told her to have fun with it so she poured the caramel all over (yum!) and added a few Goldfish crackers to "decorate" them.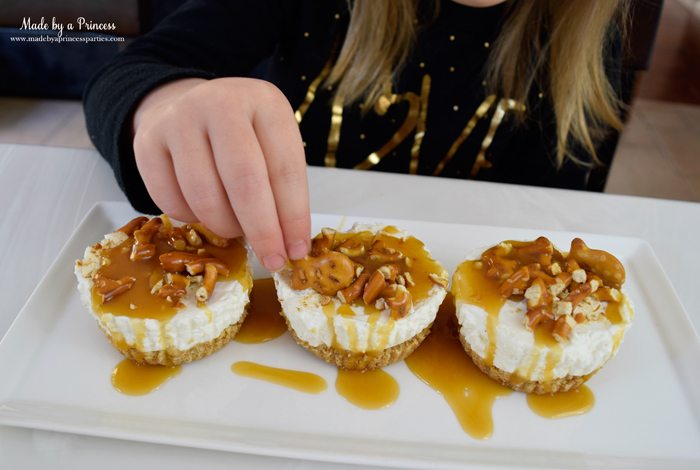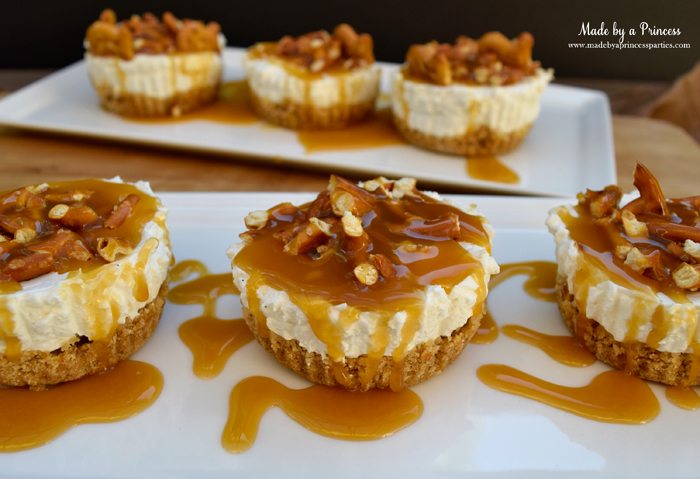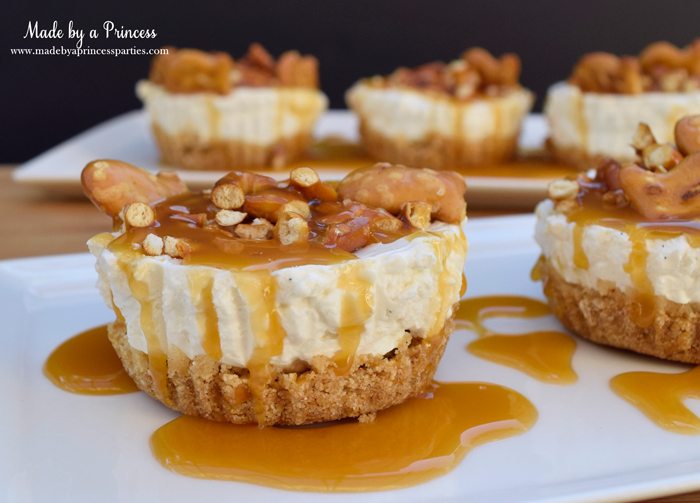 "Is it ok to eat now or do you need more pictures?" My kids have this photo shoot thing down pat!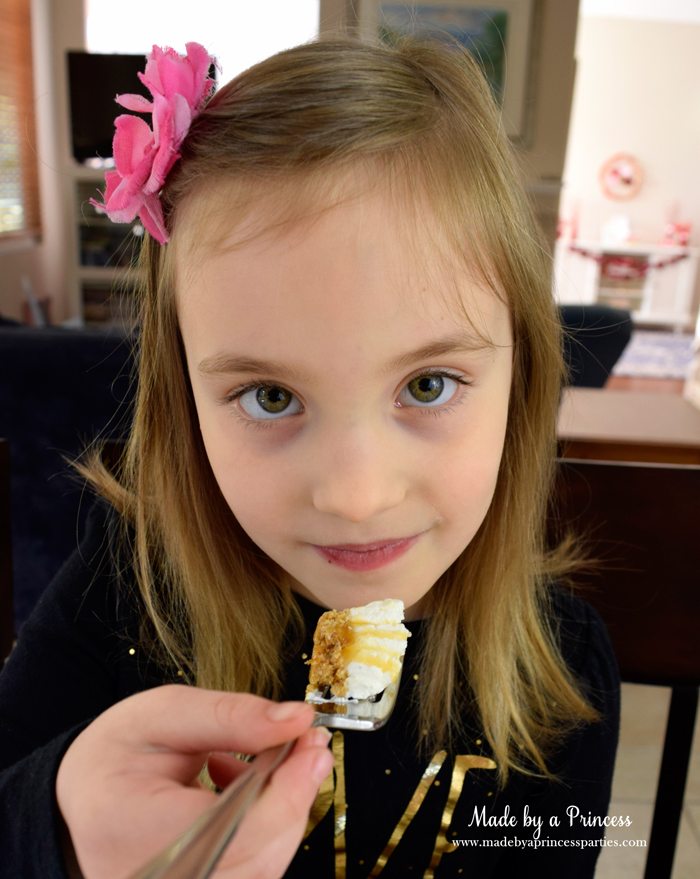 The recipe will make a full dozen plus a little more. I was able to fill two ramekins with the extra crust and filling. I was thinking I might have some left over to serve at my Galentine's Day party this weekend but I'm pretty sure these won't last til then! I think for my next batch I will add a layer of crushed chocolate flavored Goldfish crackers. Oh yes, yes I will…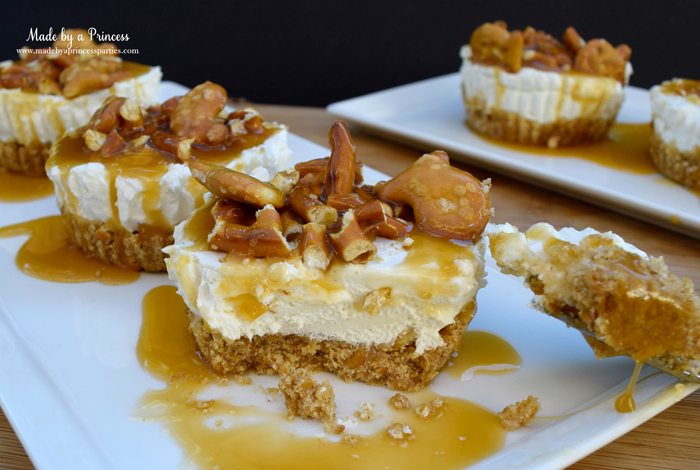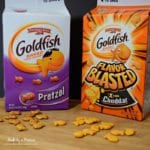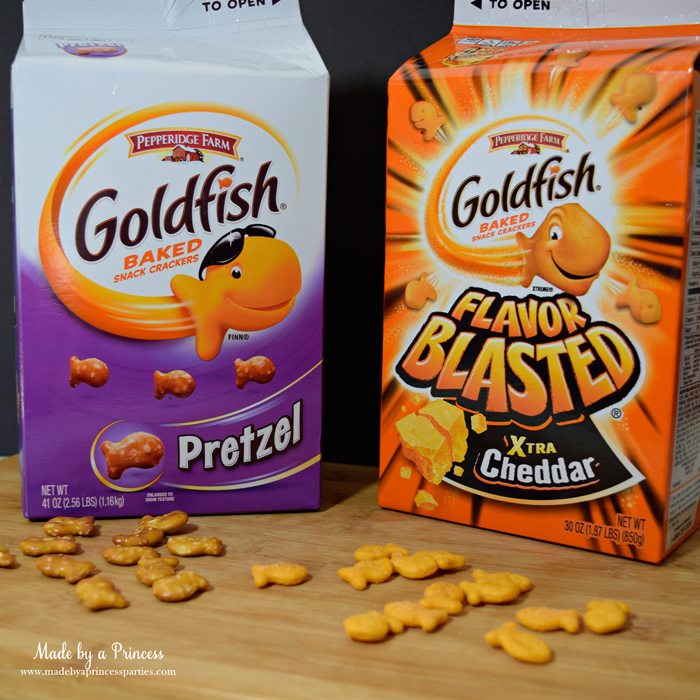 Easy Creamy Pretzel Crust No Bake Cheesecake
Ingredients
1.5

cups

crushed Goldfish® pretzel crackers

1/4

cup

brown sugar

1/3

cup

melted butter

1

block of cream cheese

softened (almost room temp)

3/4

cup

sour cream

let sit for a bit so it's not ice cold

8

oz

whipped cream

1/3

cup

sugar

1

tbsp

vanilla extract

1/2

tsp

salt

1

cup

pretzels

chopped and crushed

Sea salt caramel

1/2

cup

Goldfish® pretzel crackers to place on top of cheesecakes
Instructions
Crush Goldfish® pretzel crackers and place them in a bowl. Add sugar and melted butter and mix until well incorporated.

Fill cupcake tin with liners and press a large spoonful of crushed pretzel mix into the liners.

Refrigerate for 30 minutes.

While the crust is cooling prepare the filling.

In a medium bowl place the softened cream cheese and beat until creamy. Slowly add the sour cream, salt, and vanilla extract.

Fold whipped cream into the cream cheese mix. Do not beat or over mix.

Spoon filling on top of crust and place back in refrigerator for 30 minutes.

Before serving place crushed pretzels on cheesecakes, top with caramel, and add a few Goldfish® pretzel crackers.
Want to locate these Goldfish crackers in your own Walmart? Right here on the cookie aisle…just waiting for you to try them all!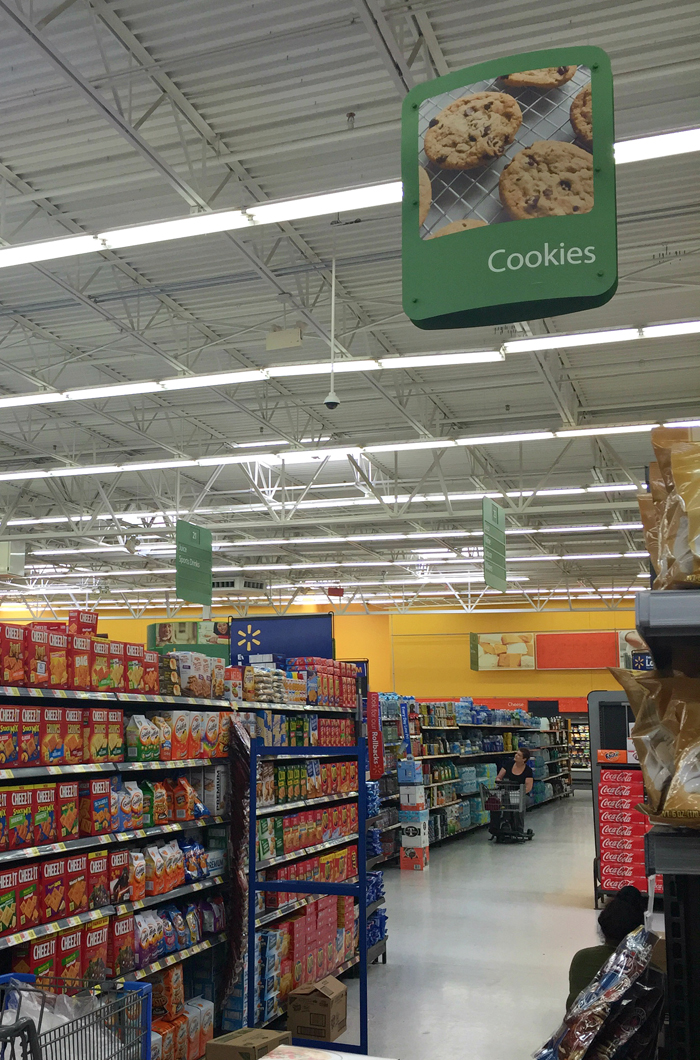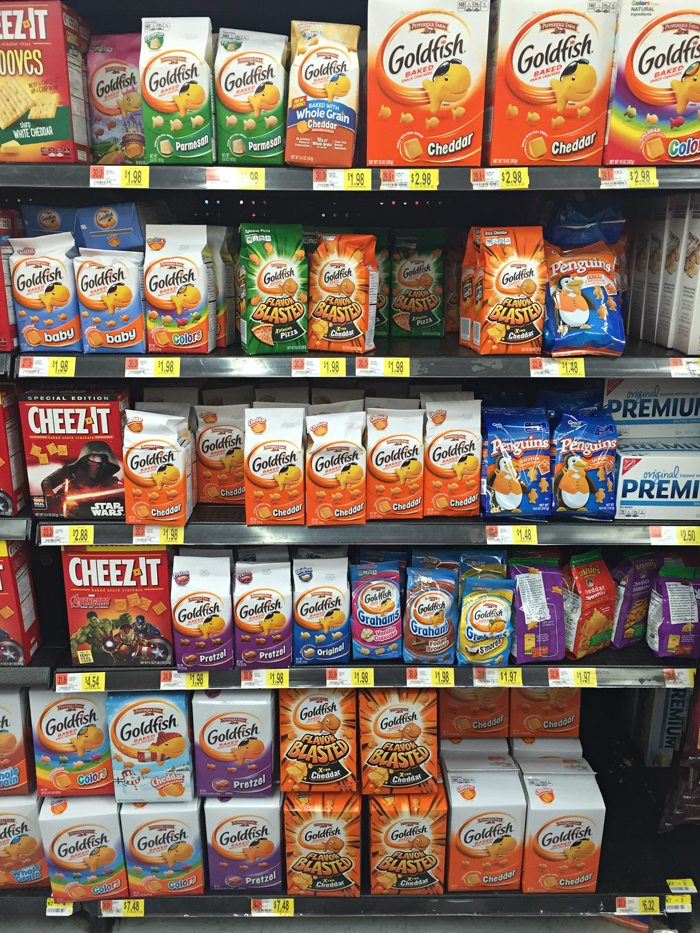 I hope you liked my Easy Creamy Pretzel Crust No Bake Cheesecake recipe. What would you top your cheesecake with?
This shop has been compensated by Collective Bias, Inc. and its advertiser. All opinions are mine alone. #GoldfishMix #Walmart #CollectiveBias