Thank you to Evite for sponsoring this post. All opinions are my own. #BeThere #Evite #1MillionTogether #Spon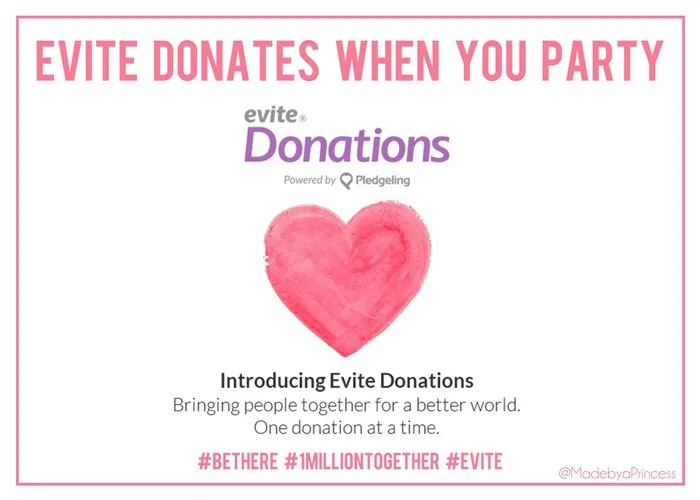 In one year Evite has raised over $1,000,000 for charities all over the world. That is a very impressive number. Do you know how they did that? People like YOU have asked your guests to donate to your charity of choice instead of bringing a gift to your birthday party, to you wedding, or to celebrate your anniversary. YOU have helped make a huge impact on the lives of so many…but our work is not done because Evite Donates When You Party so let's get planning!
I have been talking to my kids a lot about doing more for others and how they can impact someone else's life. They really don't need more stuff. I mean, Shopkins are adorable but we really don't need anymore. I was just telling my mom last night that for Christmas this year we are going to give less and do more. Doing more means so much more in the grand scheme of life anyway. Evite has an amazing program to help us do more called Evite Donations. You can direct your guests to make a donation to the charity of your choice right there in the RSVP. It is so easy! I have included some screenshots so you can see how simple it is.
Just choose your design…


Then choose your charity…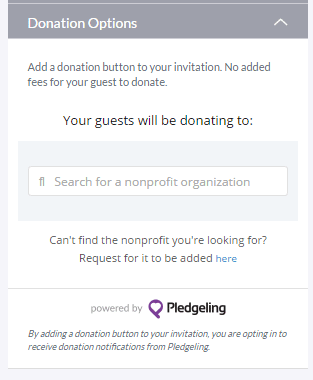 I am a Birthday Fairy for the Confetti Foundation so this is one charity I would choose.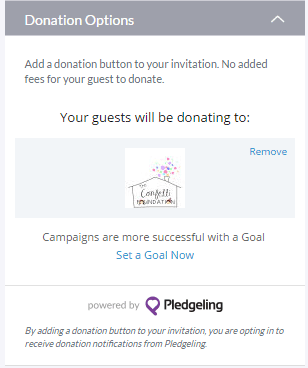 Pick a donation goal amount…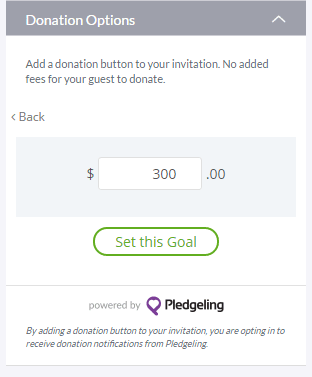 This is the perfect way to give back and help make a difference in the lives of people all over the world. Evite isn't stopping at $1,000,000 so the more we party the more we can help others! That sounds fun right?! It doesn't even have to be just a party really. How about for the holidays? You can use it Evite for your Thanksgiving gatherings, church functions, Christmas events, baptisms, anytime you want to bring people together you can use Evite and add the donation field. I think that's pretty awesome. October is Breast Cancer Awareness Month so this month I'll be donating to breast cancer research. Do you have causes that are near and dear to your heart? I'd love to hear your stories. Tell me in the comments below.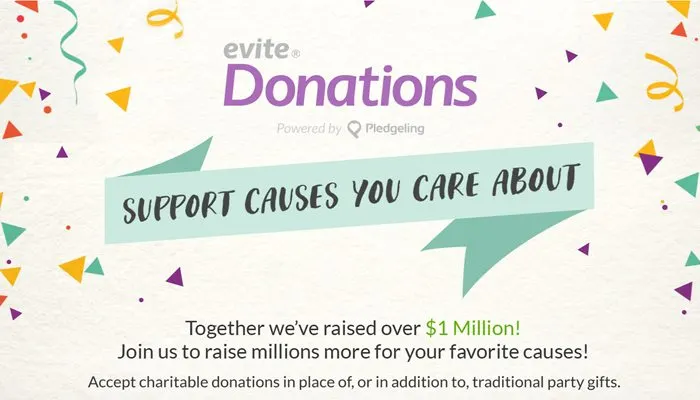 Send a digital invitation. Electronic invitations make it easier for guests to RSVP, and potential donors are more likely to give if they see you're being smart with funds.
Choose an attractive, eye-catching design. Some recipients may not be familiar with your organization, so make sure your invitation makes a good impression.
Explain what your organization does. Include information about the impact your nonprofit has on your cause to make guests feel good about buying a ticket.
Call out whatever sets your event apart. Holding a silent auction? Featuring a band? Give recipients more reasons to attend.
Enable donations right on your invitation. That way, even if a guest can't come, they have another way to participate. Add a "donate" option to a free EVITE invitation through Pledgeling: Just select your charity from the right-hand sidebar when creating your invitation and the charity will receive 100% of your guests' donations. Don't see your charity listed? Contact Pledgeling to have your charity added within two business days.
Provide details on food, dress code, and ticket price. Will there be a cash bar? Are there meal options? Is there a theme? Let guests know what to expect.
Send invitations six to eight weeks in advance. Give attendees plenty of time to plan to come.
Come right out and ask guests to RSVP. Boost your response rate with a direct call to action in the text of your invitation.
When you're done you'l get this nice letter with some handy party tips…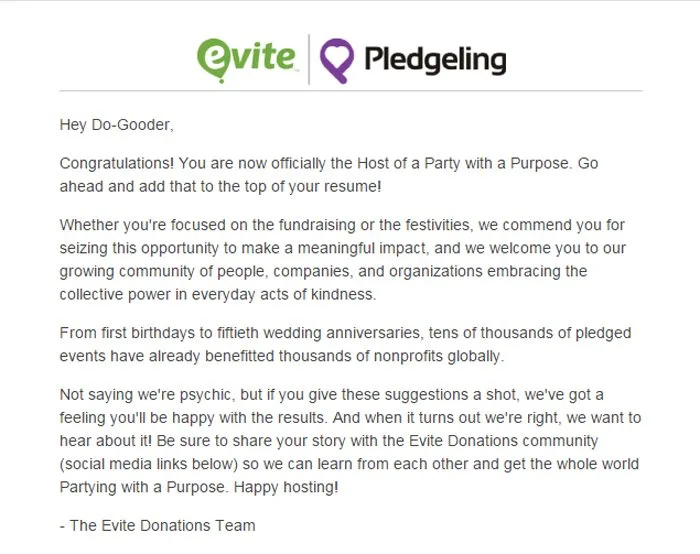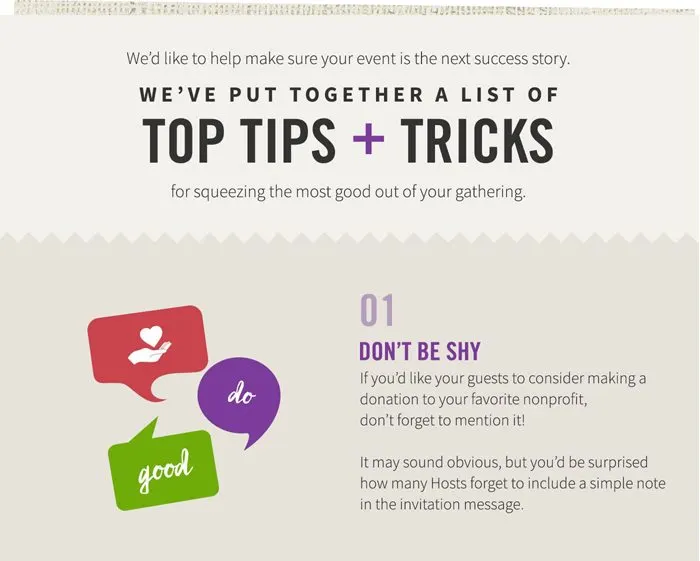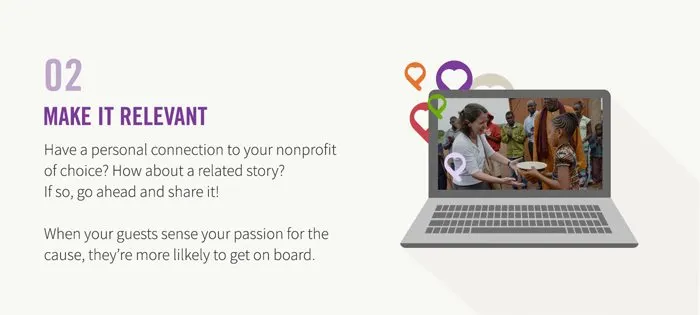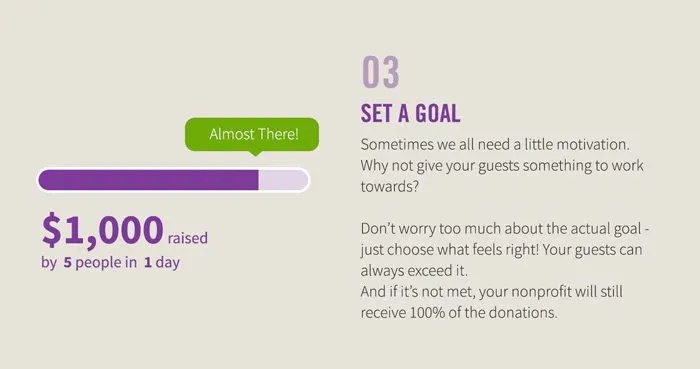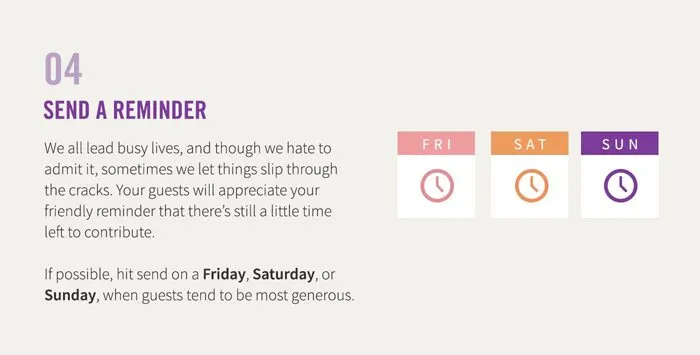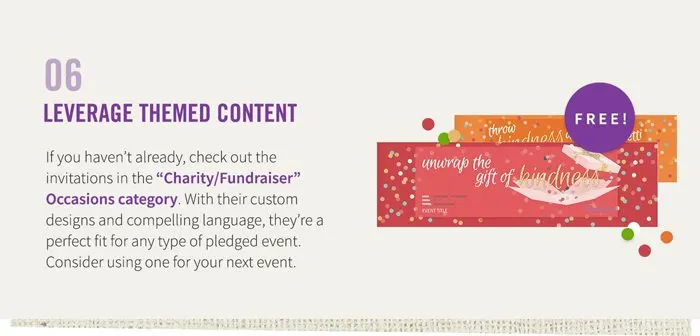 Want to learn more? Check out our video about how his program started and the plans they have for its future because Evite Donates When You Party…