Need help figuring out what to give your family this year? I've got the answers to your questions about Family Stocking Stuffer Ideas!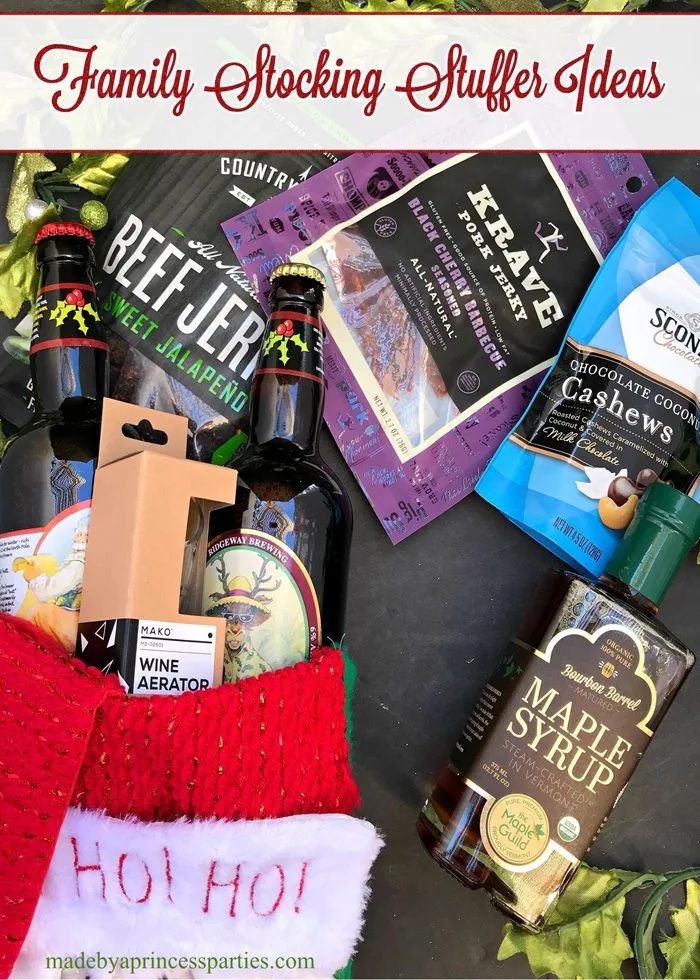 Struggling on what to fill stockings with this year? I scoured the shelves at Cost Plus World Market to bring you some great family stocking stuffer ideas for this year.
Family Stocking Stuffer Ideas from Cost Plus World Market
I love shopping for stocking stuffers. I always get really excited when I find something that I am certain someone is going to love. My husband is pretty easy to buy for. He loves beef jerky, coffee, and beer. If I get those things for him I know I'm golden. My teenage son is a little more challenging now. I can't fall back on the cute little toys or bags of Lego any longer. My daughter is still pretty easy to buy for. At 6 years old she likes nail polish, LOL toys, fun socks, and lip gloss. I also fill my mom's stocking and look for things like marzipan (a family stocking tradition), hand lotion, facial masks, relaxation gifts, candles. Typical mom type stuff 🙂
If you are limited on time (who isn't this time of year?!) you might be wondering how you're going to get #allthethings done before the big day. What if I told you you could get nearly all of your stocking stuffers purchased at the same place? Sounds good, right? Well, you can! Just head over to one of your local Cost Plus World Market (mine is in Oceanside, CA) and find something for everyone on your list.
Panda Face Masks!
Right at the front of the store there was this display with a ton of fun spa gifts. My daughter loves pandas so I had to pick up one of these cute masks for her.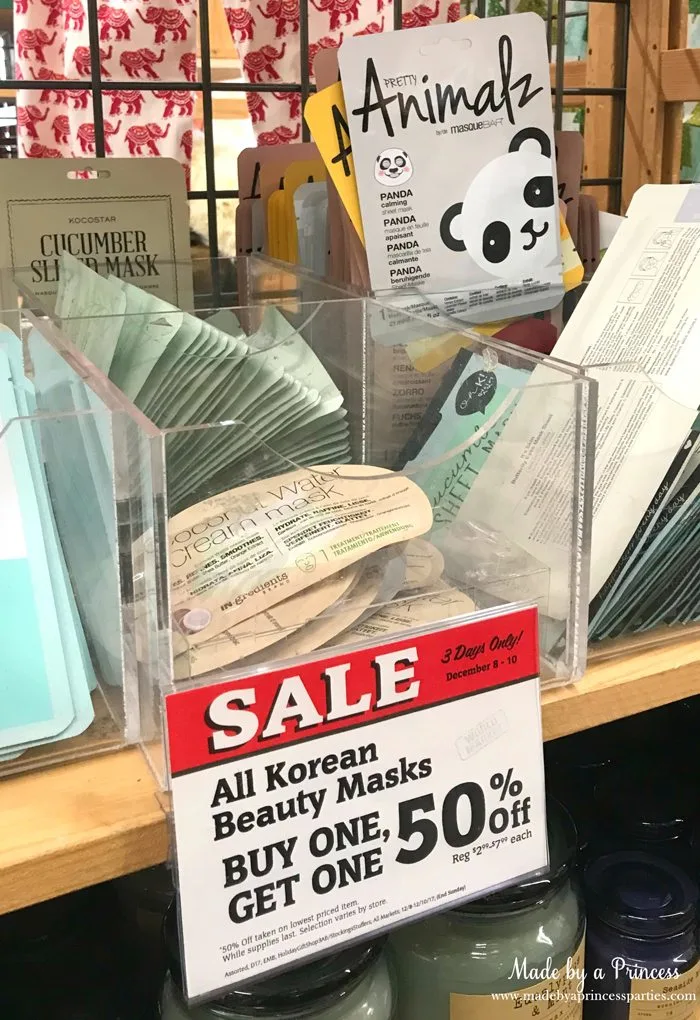 Toy Stocking Stuffers
In the toy section I found these glow in the dark snowballs for my son. He's 15 and not into "games" (other than those on his Switch or iPhone) but I thought he would have fun playing with these in the dark.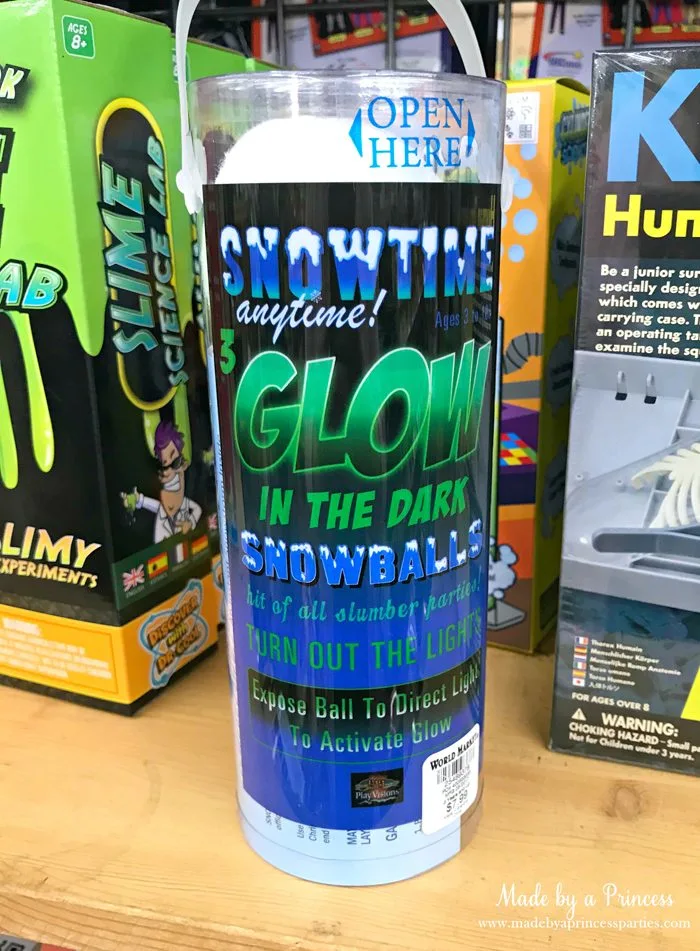 Champagne & Beer Stocking Stuffers
A whole bunch of mini wine and champagne cans…yaaaaasssss!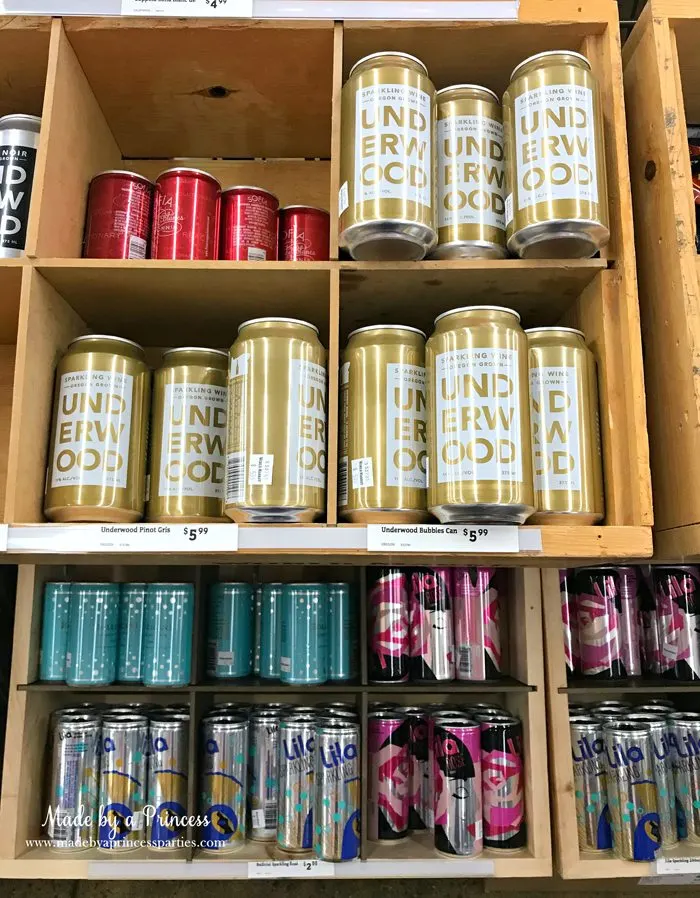 I just love the names of these holiday beers. I honestly have no idea how they taste but I think they are adorable.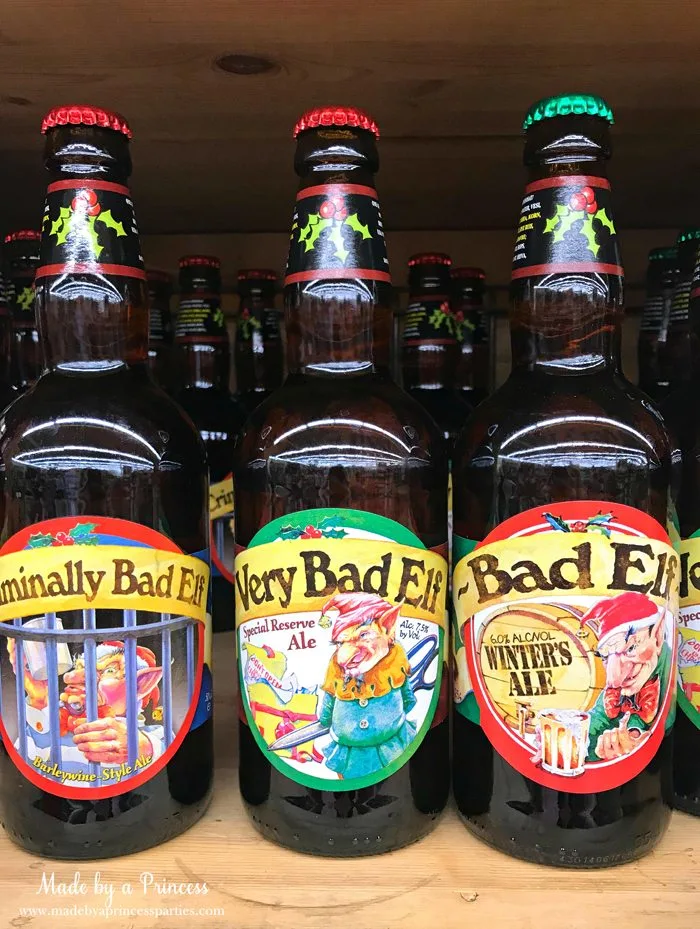 Look for the Stocking Stuffer Area in the Store
There are at least two areas in the store where you can find awesome stocking stuffers. I would suggest you head to your local store to snag some of these deals because the cubbies are starting to look a little bare!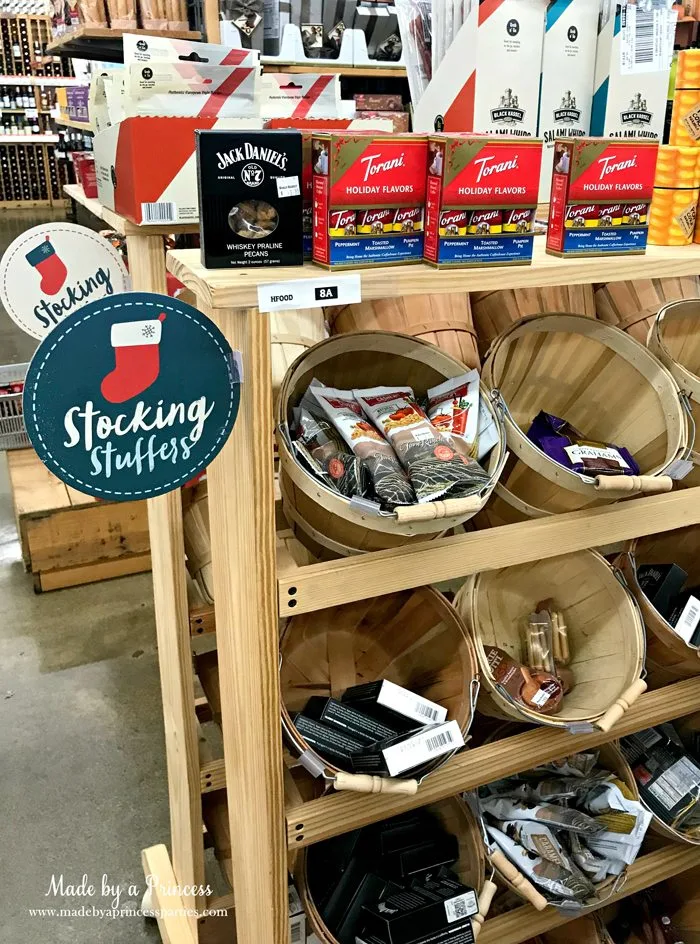 Stocking Stuffer Ideas for Husband
Some stocking stuffer ideas for your husband could be fun Christmas beer, beef jerky, a wine aerator, maple syrup, and chocolate covered cashews.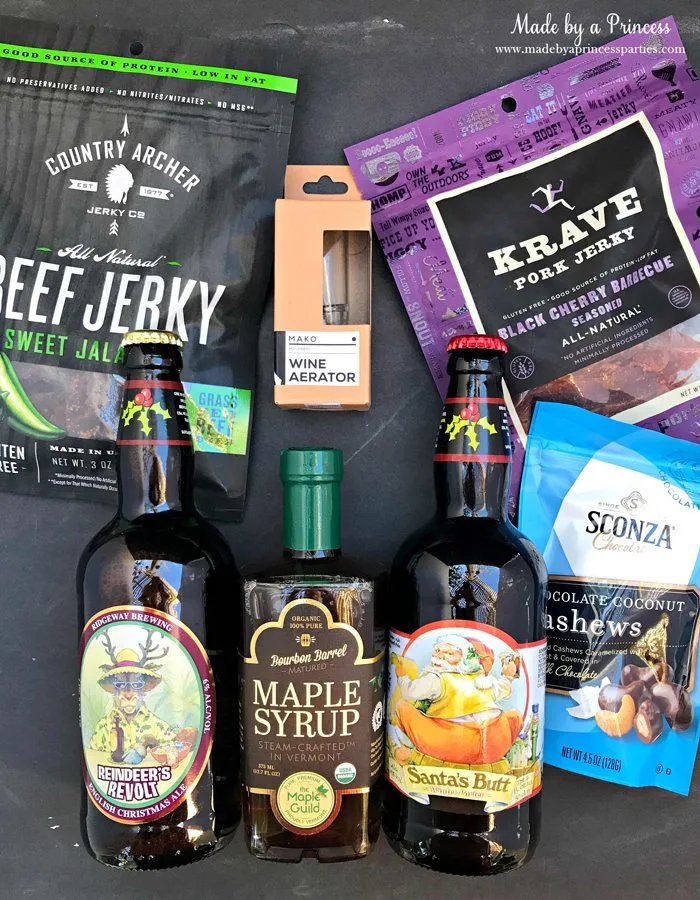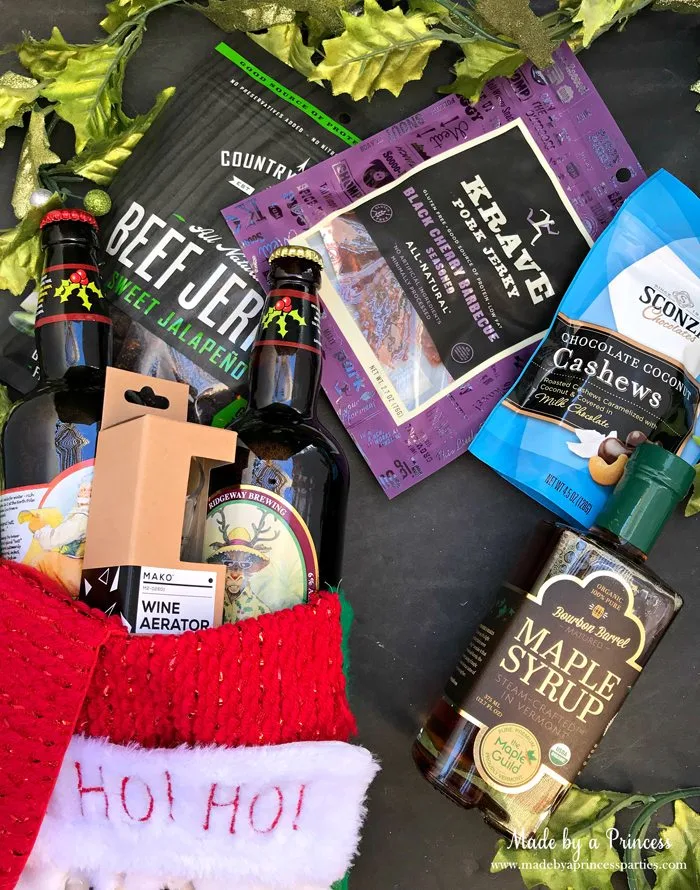 Stocking Stuffer Ideas for Mom
Help mom relax and unwind with hand treatment, nail therapy, facial mask, bath salts, yummy smelling rose oil, a mini can of sparkling wine, and dark chocolate sea salts.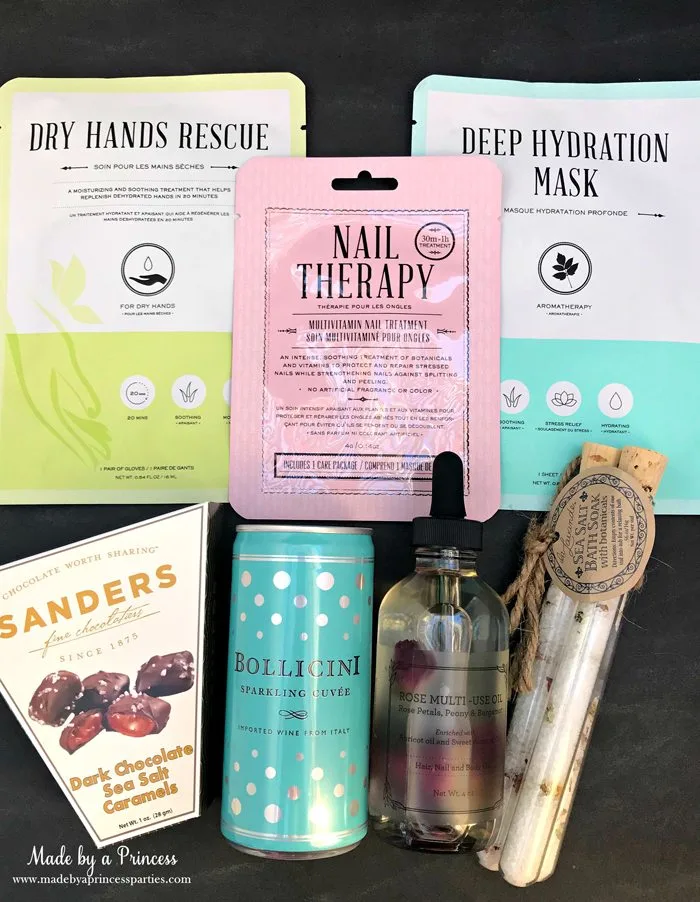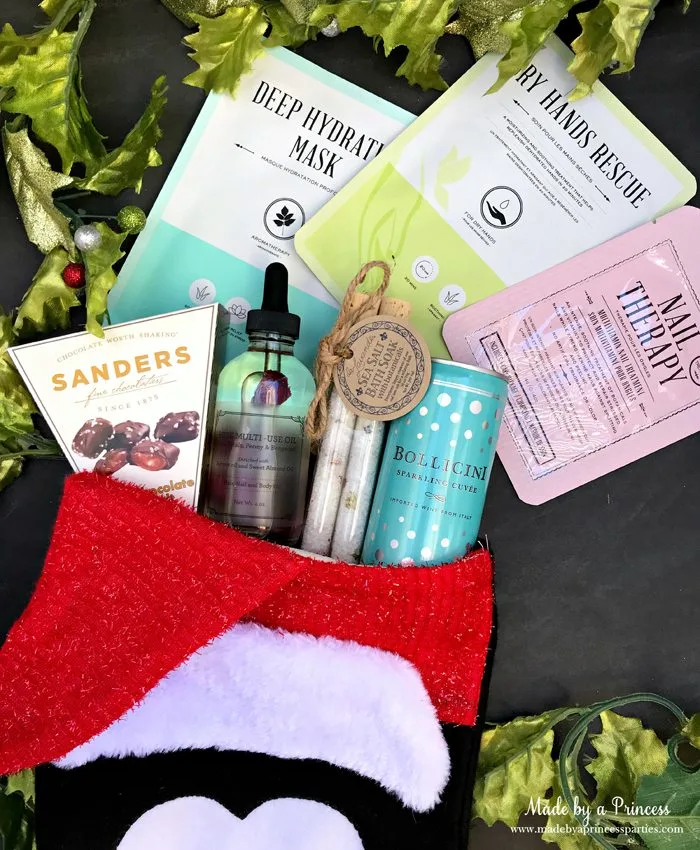 Stocking Stuffer Ideas for Teens
Fill your teenager's stocking with a tiger mask (he'll think it's pretty funny), gummy bears, Jelly Belly beans, glow in the dark snowballs, Lemoncello chocolate almonds, and a really manly smelling candle. If you've got a teenage boy…his room probably tends to stink…this will help both of you!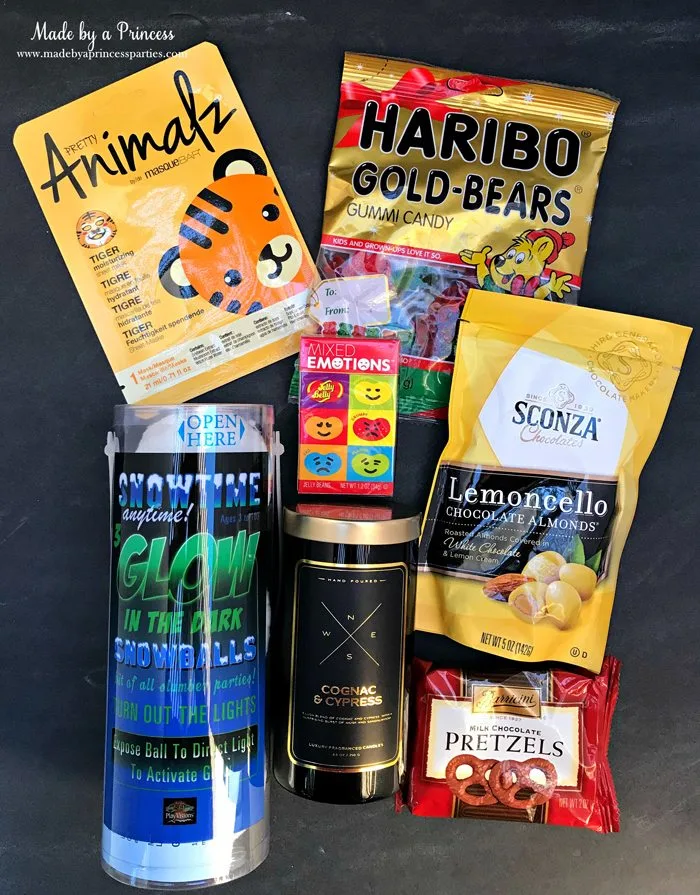 Stocking Stuffer Ideas for Daughters
If your daughter is anything like mine she will adore the panda face mask, the blingy box, Jelly Belly beans, kitty pen, gummy bears, a grow you own crystal kit, chocolate covered cherries, and olives. Ok, maybe no the olives, that could be just a my kid kind of thing. She told me she was going to tell Santa that she wanted olives in her stocking.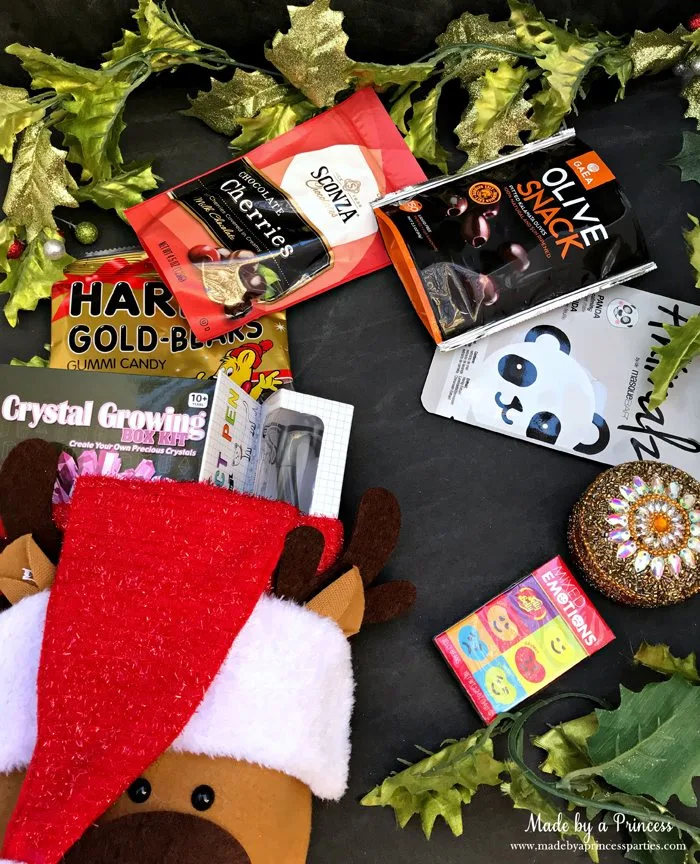 I hope you enjoyed my family stocking stuffer ideas this year and are inspired to fill your own family's stockings with some of these fun finds!
This post sponsored by Cost Plus World Market. All opinions are my own.
Shop the Post (contains affiliate links):