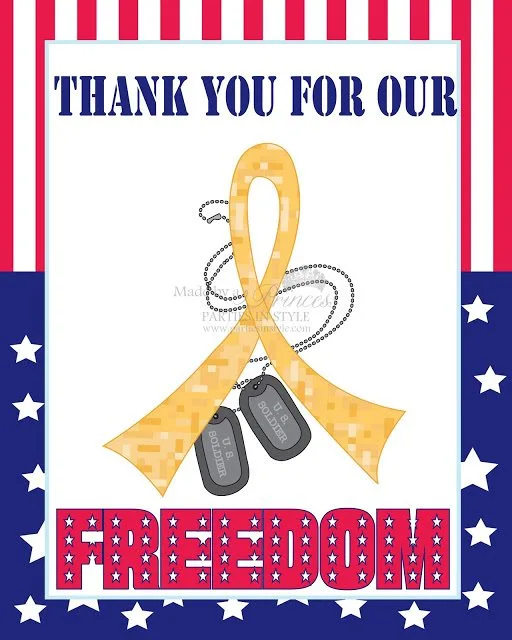 Thank you to our US Troops who have fought, and continue to fight, for the freedoms we enjoy each and every day. God Bless America.
Please enjoy this FREE PRINTABLE Memorial Day Poster and display proudly as you wish. Watermark will not print on the downloaded version.
Sleep, comrades, sleep and rest
On this Field of the Grounded Arms,
Where foes no more molest,
Nor sentry's shot alarms!
Ye have slept on the ground before,
At the cannon's sudden roar,
Or the drum's redoubling beat.
But in this camp of Death
No sound your slumber breaks;
Here is no fevered breath,
No wound that bleeds and aches.
The shouts of battle cease,
Rest, comrades, rest and sleep!
The thoughts of men shall be
Your rest from danger free.
Your silent tents of green
We deck with fragrant flowers
Yours has the suffering been,
The memory shall be ours.
— Henry Wadsworth Longfellow