One of my clients sent photos of a bridal shower she threw for her friend, Kandy. The bride eats gluten free so Shirley made some wonderful gluten free food. Even the cake was gluten free! Some of the recipes she used are posted below the photos.


Enjoy these pictures of her guests having fun playing my 1950s Price is Right game as well as What's in the Bride's Purse game.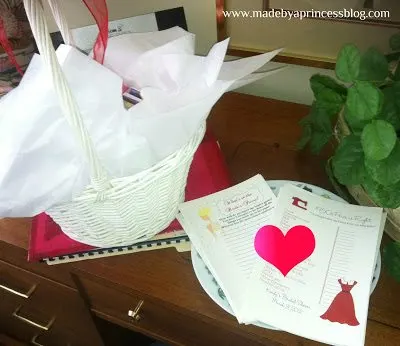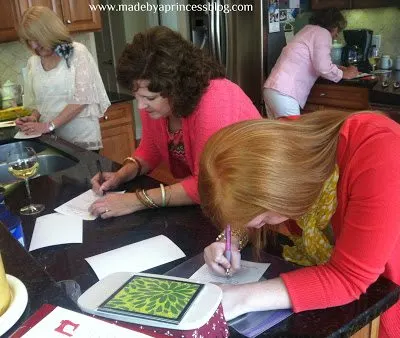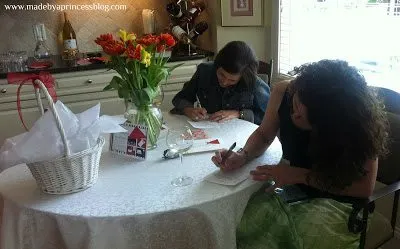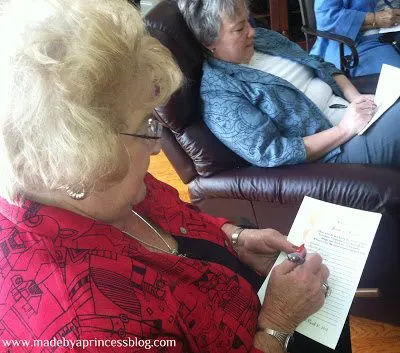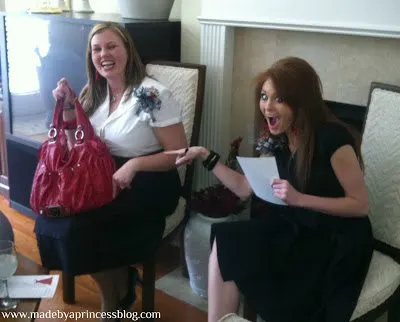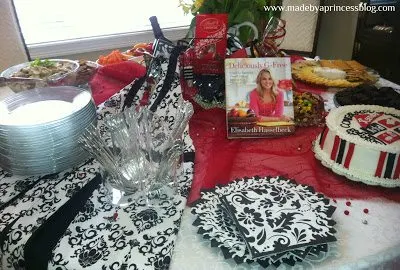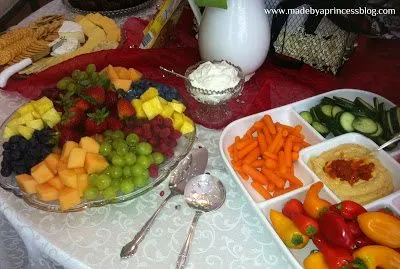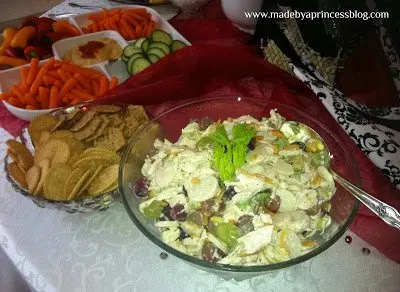 Gluten Free Exotic Chicken Salad (recipe below)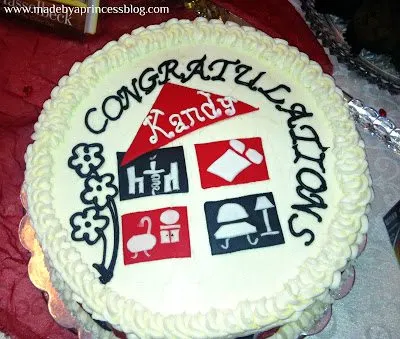 Gluten Free Made from Scratch Cake
RECIPES:
Gluten Free Exotic Chicken Salad:
(6) cups diced chicken

2 ¼ cups mayonnaise (check for gluten free)
1 tbsp curry powder
1 ½ tbsp soy sauce
(4) 8oz cans sliced water chestnuts
1 ½ lbs seedless grapes (you can use all green or red or a mix of the two)
1 ½ cups sliced celery
1 ½ cups toasted slivered almonds
(1) 9oz can pineapple tidbits, drained
Mix chicken, mayonnaise, curry, soy sauce, and water chestnuts in a medium sized bowl.
Chill several hours.  Add remaining ingredients and return to refrigerator before serving.
Gluten Free Made from Scratch Celebration Cake
1 1/2 cups white rice flour
1 teaspoon salt 1 teaspoon baking soda
3 teaspoons baking powder
2/3 cup mayonnaise
(check for gluten free)
2 teaspoons gluten-free vanilla extract
Preheat oven to 350 degrees F (175 degrees C). Grease and rice flour two 8 or 9 inch round cake pans.
Mix the white rice flour, tapioca flour, salt, baking soda, baking powder and xanthan gum together and set aside.
Mix the eggs, sugar, and mayonnaise until fluffy. Add the flour mixture, milk and vanilla and mix well. Spread batter into the prepared pans.
Bake at 350 degrees F (175 degrees C) for 25 minutes. Cakes are done when they spring back when lightly touched or when a toothpick inserted near the center comes out clean. Let cool completely then frost, if desired.
Use fondant or Duncan Hines frosting (gluten free).
Shirley also served fruits and veggies with marshmallow fluff & cream cheese for the fruit dip and hummus for the veggies. She also
had gluten free crackers to serve with the cheese and also to scoop up the chicken salad.
Have you ever used fluff and cream cheese as a fruit dip? It is perfect for a luncheon or a kid's party and is very easy. Let the cream cheese come to room temperature and mix with a jar of marshmallow fluff. I personally like to add vanilla extract but that is a personal choice. Mix together with a hand held mixer and pop in the refrigerator until you are ready to use it. This makes a lot of dip so if you are planning a smaller group use only a half a block of cream cheese and half a jar of fluff.
Thank you for sharing Shirley!

TO PIN YOU MUST BE IN THE ACTUAL POST, NOT THE HOME PAGE.