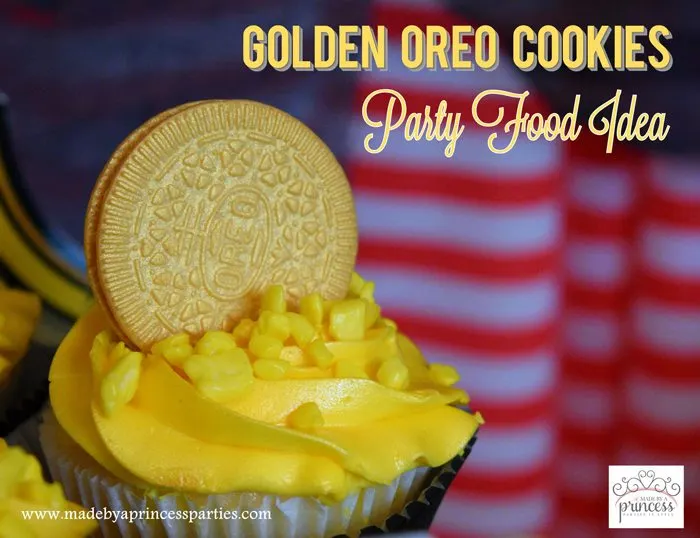 If you are looking for a ridiculously easy DIY for your next pirate party I have just the thing for you. Just two things are all you need to make these cookies shine! Keep reading for my Gold Covered OREO Cookies Party Food Idea tutorial.
I feel kind of guilty calling this a tutorial because it is so easy. All you need are OREO Thins and Wilton Gold Color Mist. This took very little time and really no skill so don't be intimidated by the spray can. I keep a can of this in my cupboard and have used it for quite a few projects. I'll have to share my Wonder Woman lassos…they turned out really well!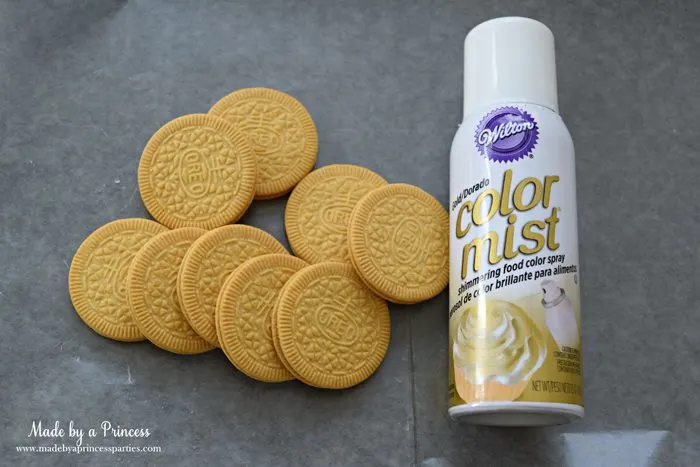 Line a cookie sheet with a piece of wax paper and spread your cookies out about 1/2″ apart. Shake the Color Mist very well and spray. Don't get too close or you'll saturate the cookie and it will end up really soggy. Let dry then turn over and spray the other side. I sprayed two coats on both sides because I really wanted them to shine.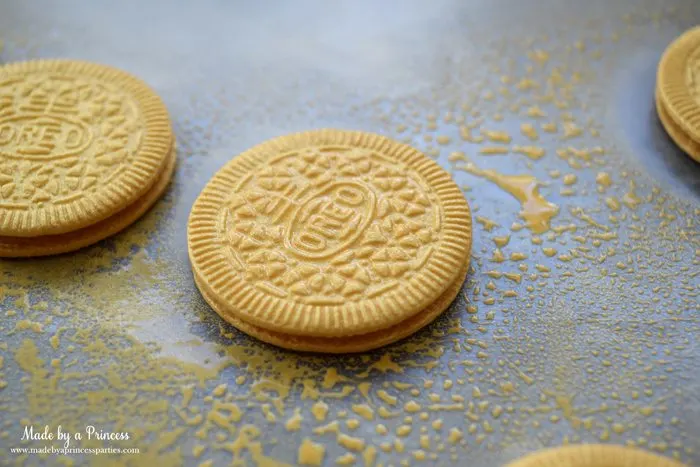 It's hard to tell in the picture but when the light catches them you can really see the gold.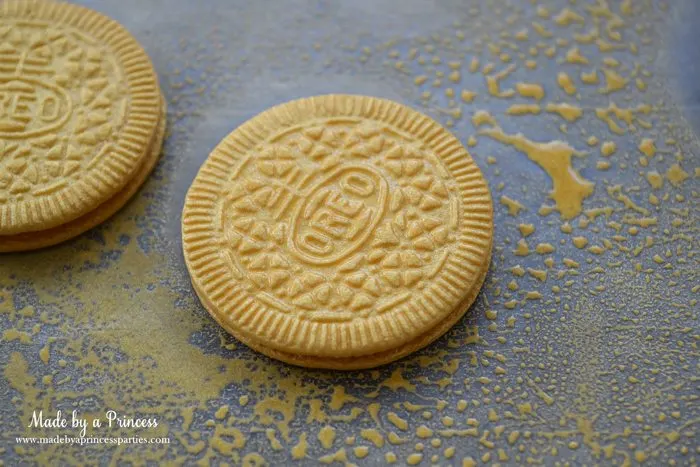 Once they dry stick them in cupcakes with a little gold nugget gum and you've got a themed dessert ready to go with little effort or money. A basket, jar, or bowl of these would be cool too. You don't have to put them on a cupcake…I spread them out on this pirate ship cupcake stand from Birthday in a Box so they would look like loose coins.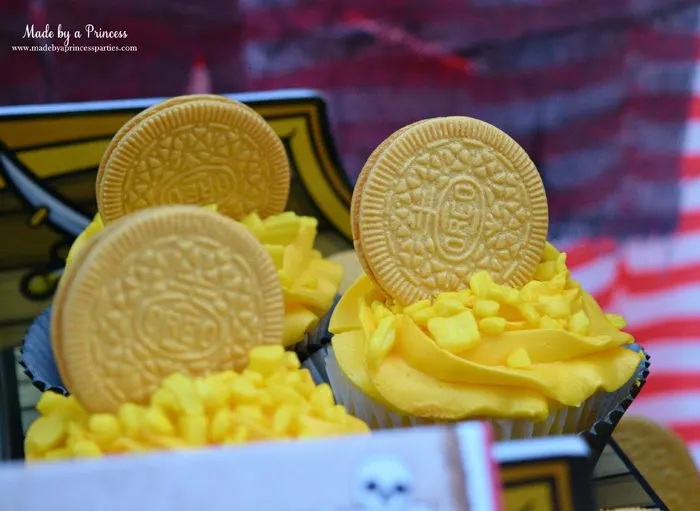 Check out my other post for lots of themed food ideas for your next pirate party…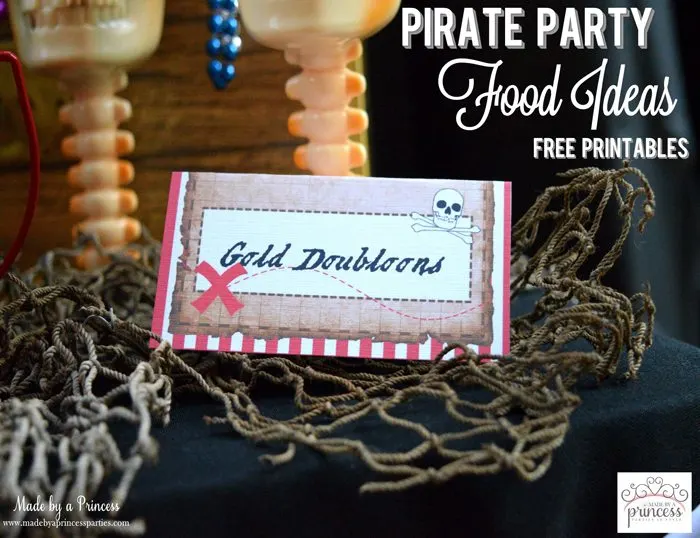 You can check out all the details of the pirate party I created on the Birthday in a Box party ideas page.