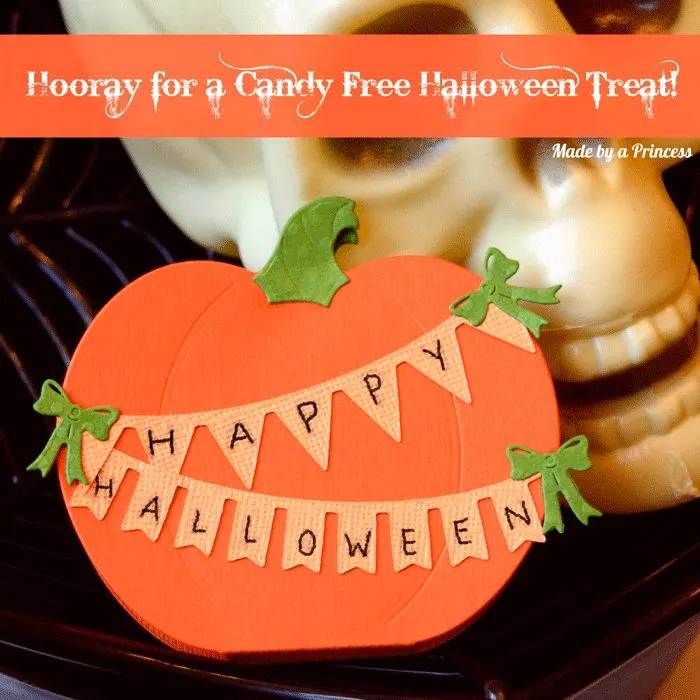 Only 12 more days til Halloween! I'm starting to see decorations going up in our neighborhood which reminds me…I need to get candy to pass out! As much as I do love snagging those Reese's cups out of my kids' pails, I really appreciate something not covered in chocolate or sticky so let's all say Hooray for Candy Free Halloween Treats! I am going to show you how to make these cute little pumpkin favors that have a surprise inside.
The new Rachael Bright 13 pc Harvest Pumpkin Card Thinlits set and 24 pc Adjustable Banner set are so sweet and can be used for so many Fall projects. When I saw the pumpkin I instantly thought of using it as a favor for my daughter to give her preschool classmates.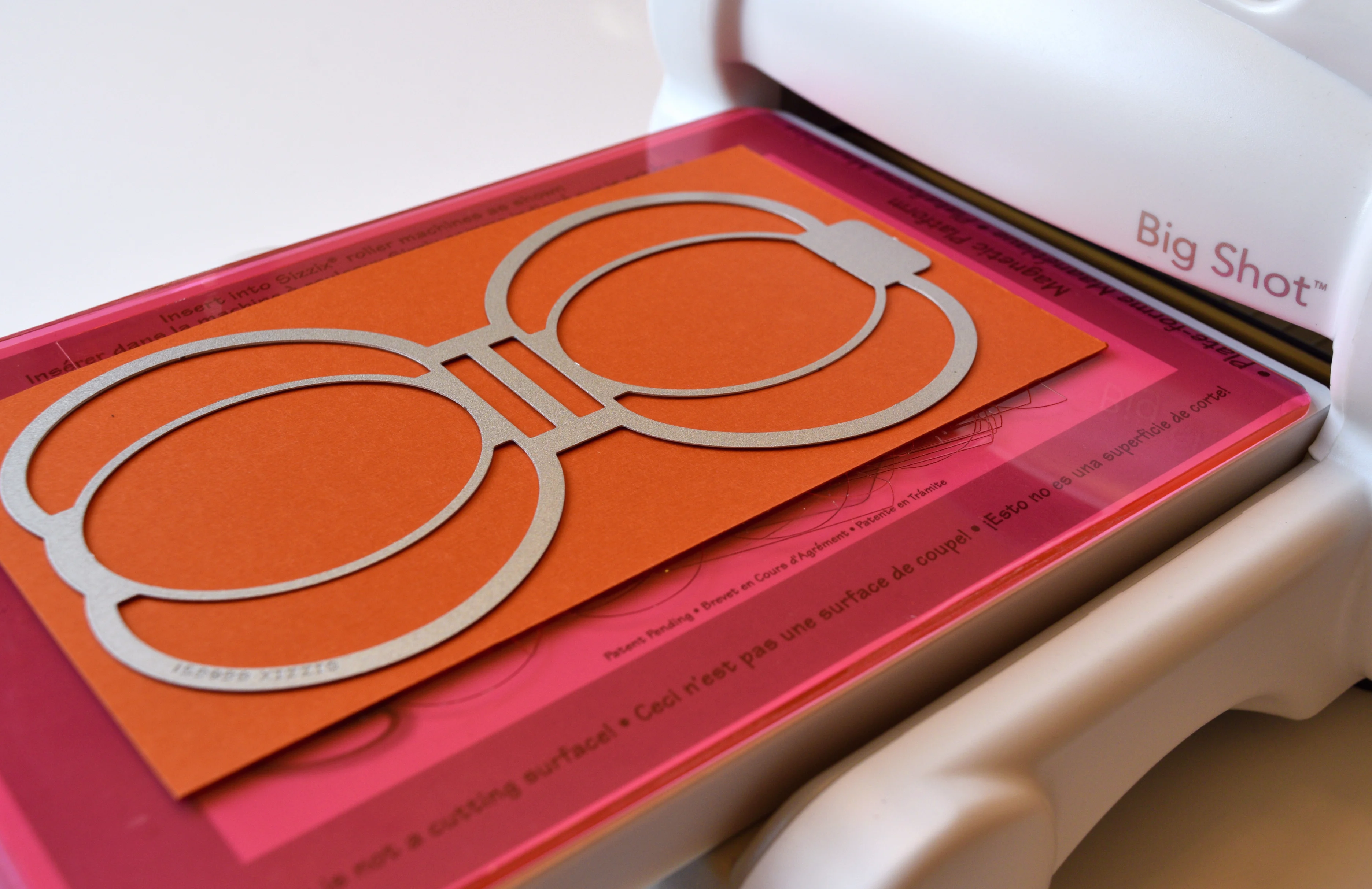 Using the sandwich method (Magnetic Platform, Cutting Pad, Thinlits, paper, Cutting Pad), roll your sandwich through the Big Shot Machine until the whole thing has come through on the other side. Here I am cutting the pumpkin. Don't forget to put your die facing down and the Cutting Pad on before rolling it through.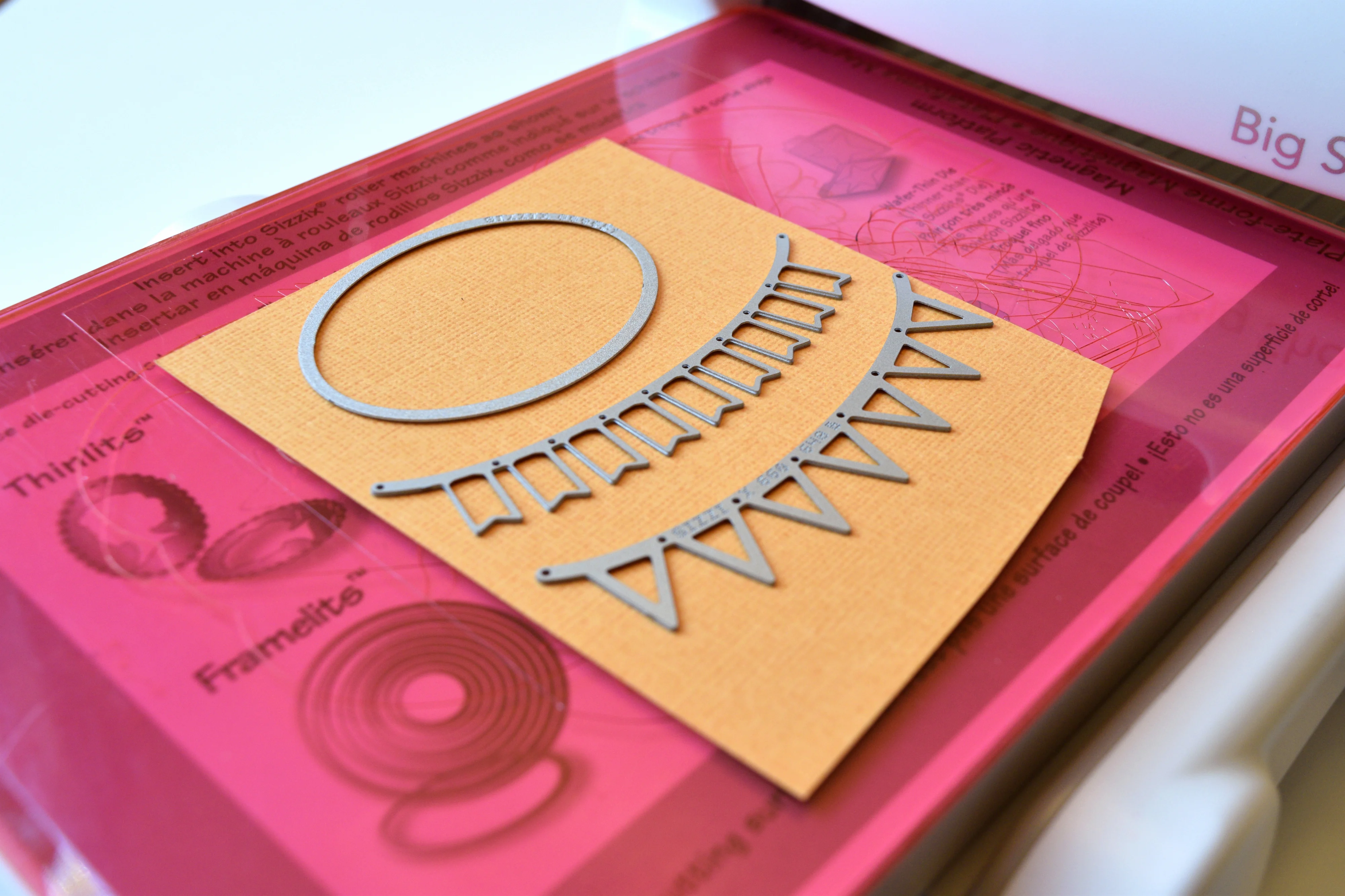 I wanted to keep my colors pretty simple so I chose a lighter orange for the inside circle and banner.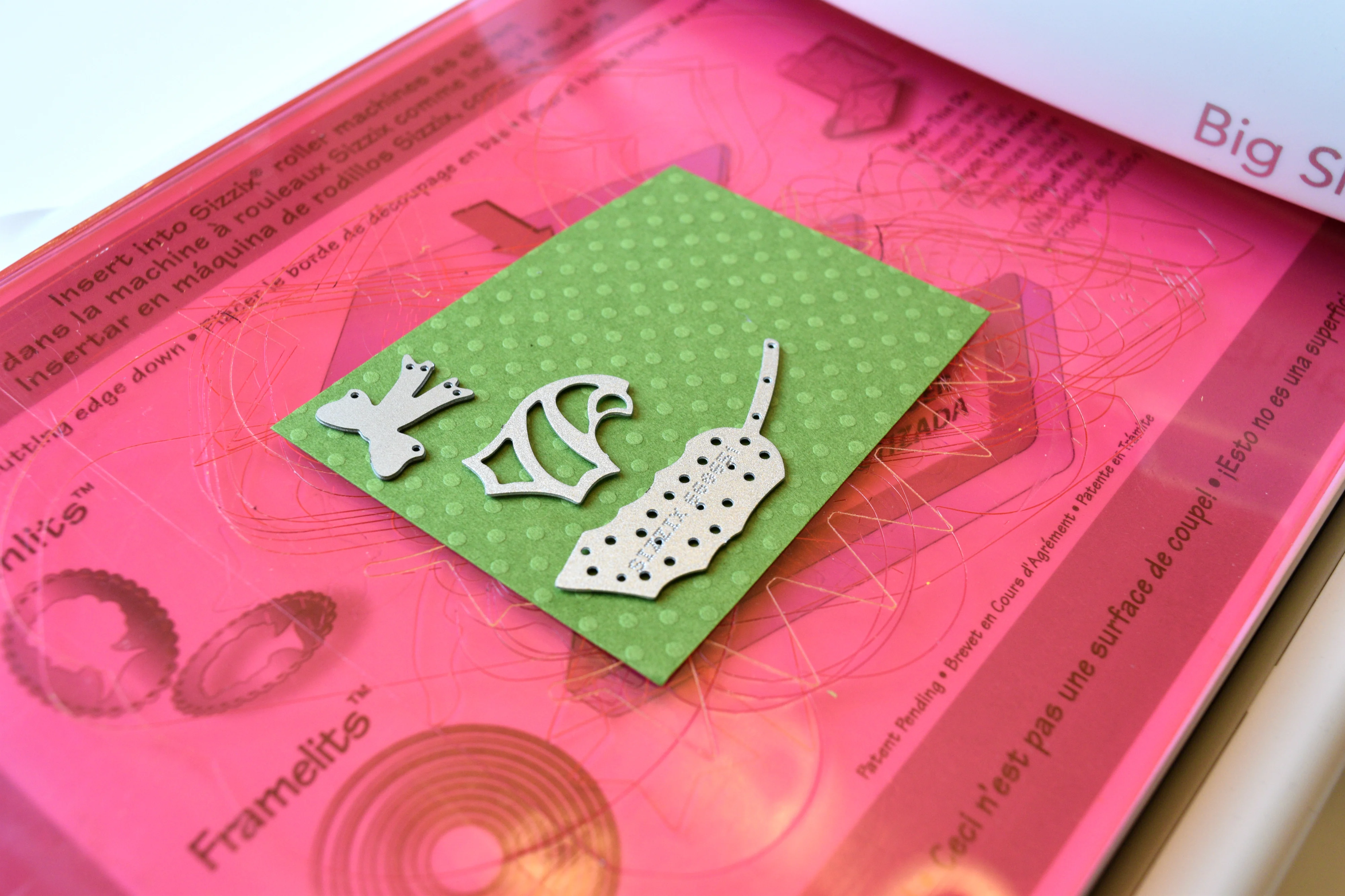 If you plan on using more than one of each of these dies (pictured here is a bow, pumpkin stem, and leaf) cut as many as you need, one type at a time.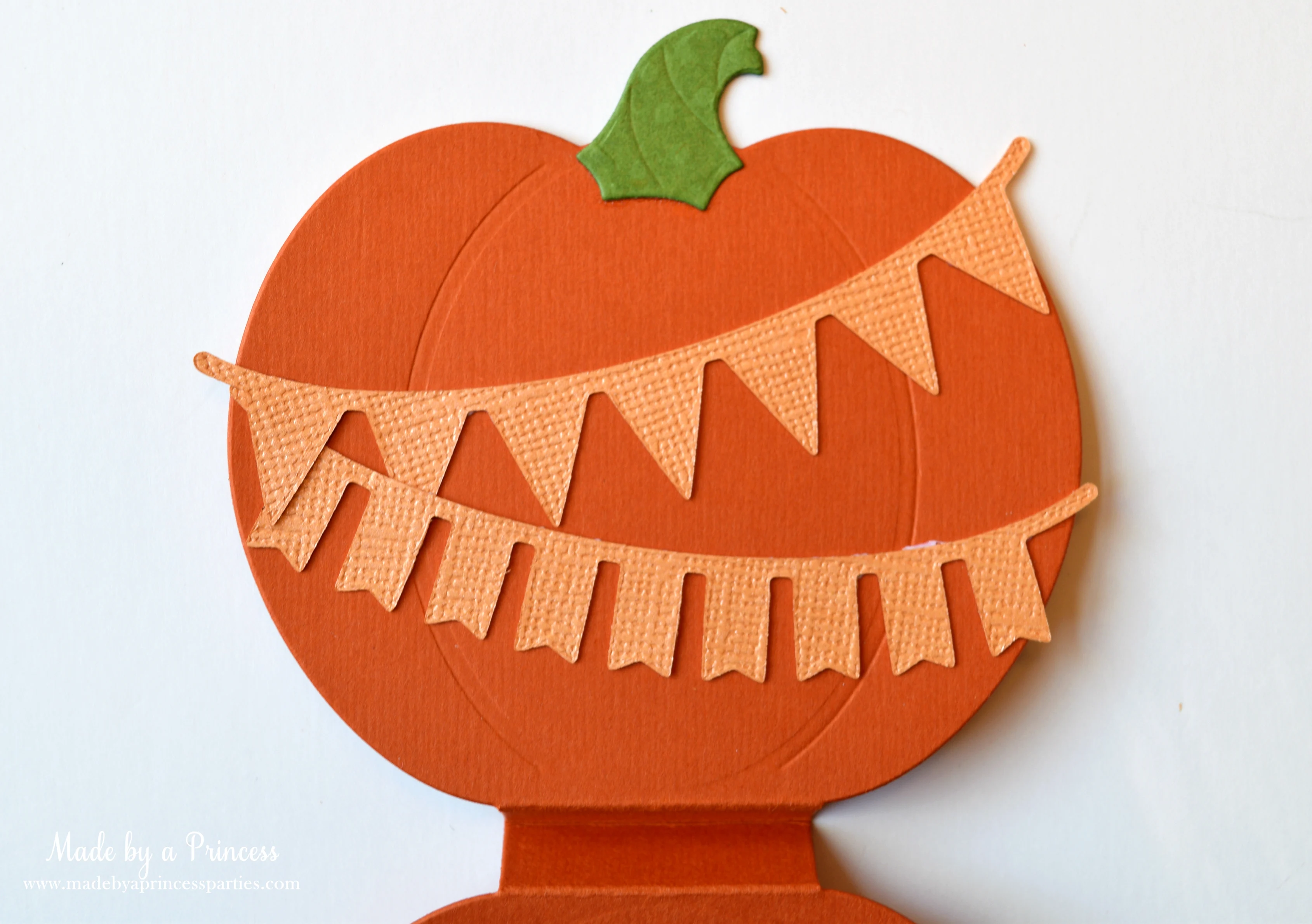 This is the front of my pumpkin favor before I trimmed it. I like to use Quick Dry because, well, it does just that…dries quickly!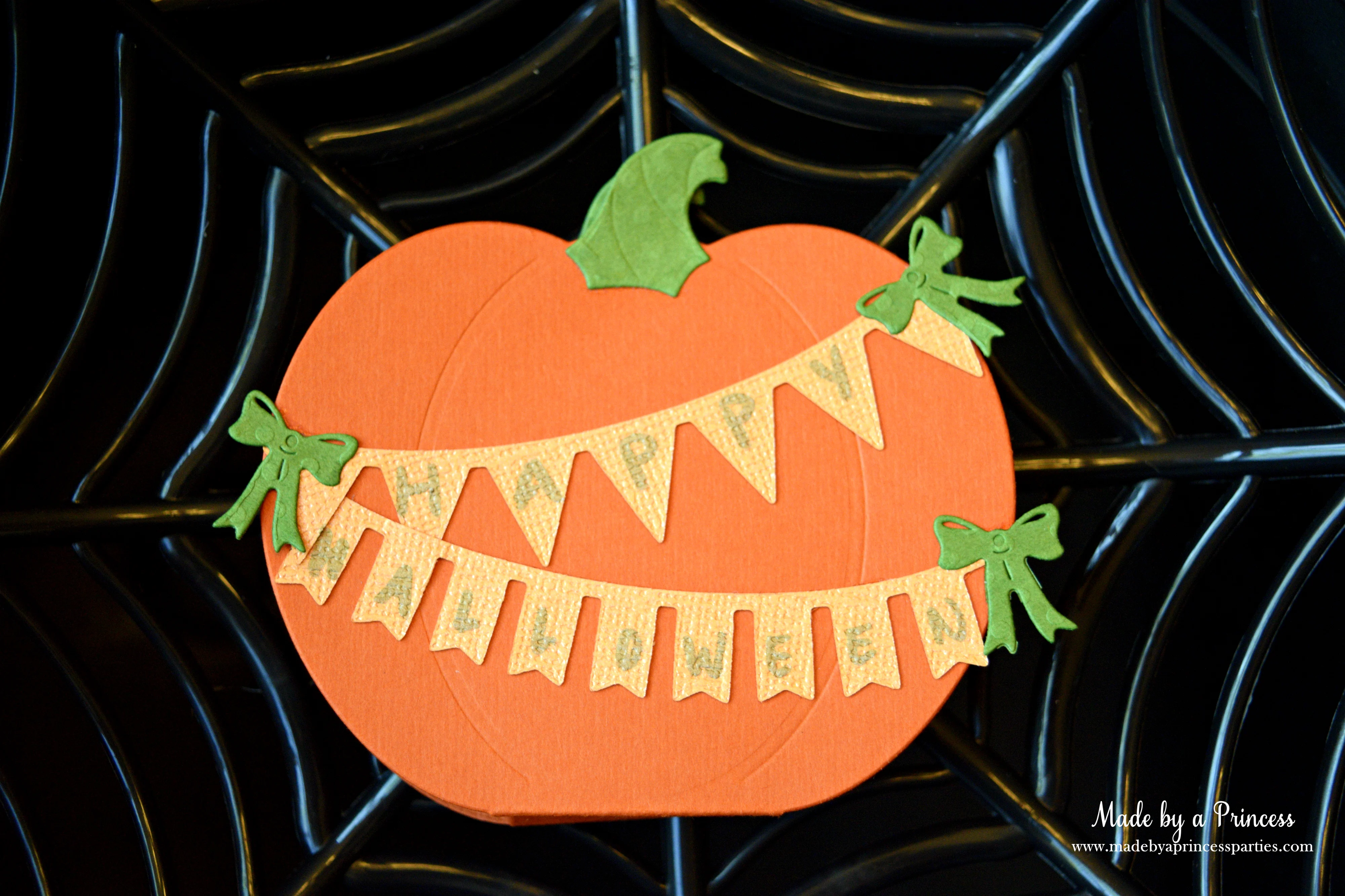 This is my finished favor with little bows, which I think are just so stinkin' cute! It is really hard to tell in the photo but I wrote, "Happy Halloween" in metallic copper. It looks much better in person.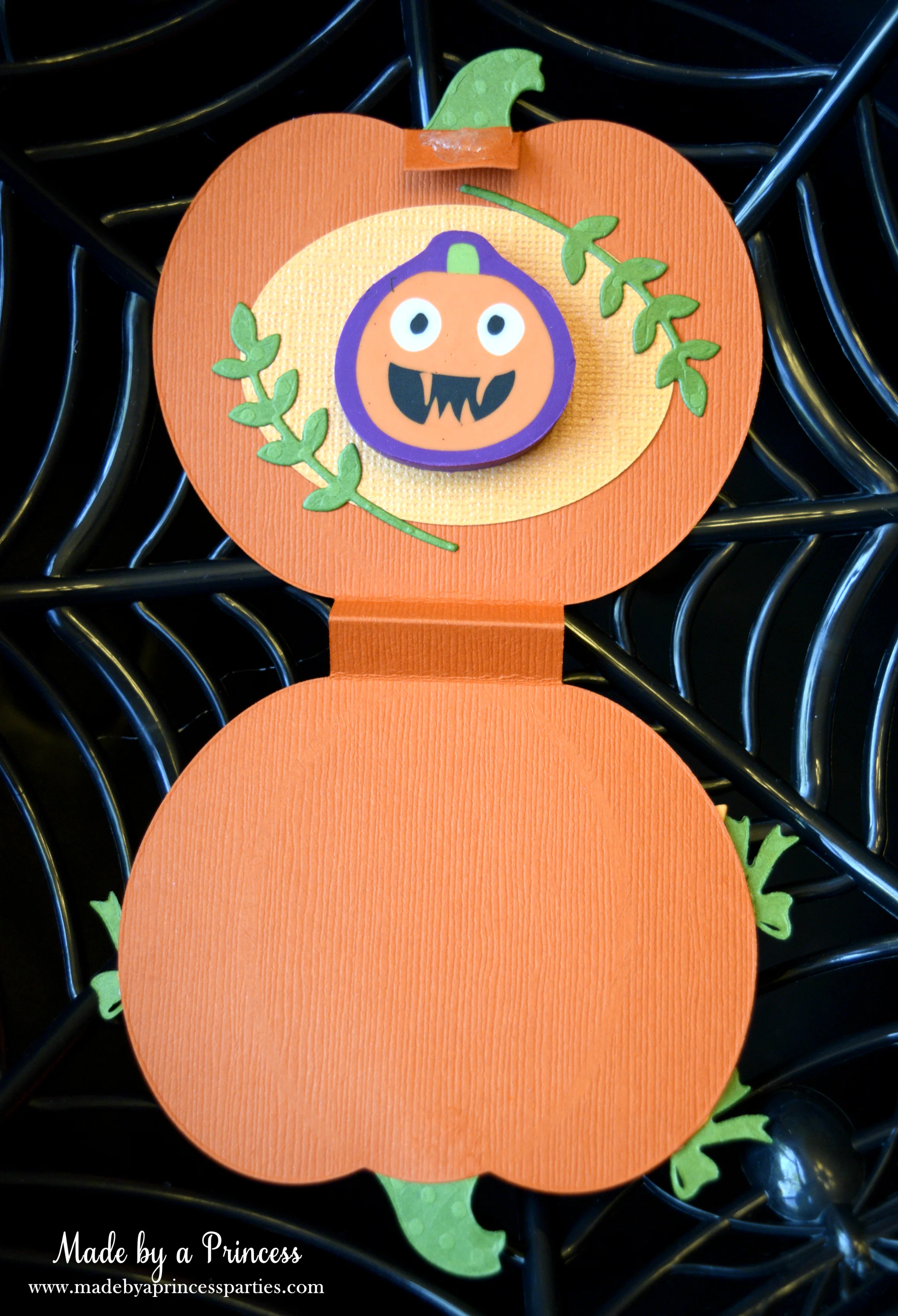 The inside of the favor hides an eraser! I picked up a pack of 12 from my local dollar store. I used a removable Glue Dot on the top flap (to close it) as well as on the back of the eraser to secure it to the center oval.
I hope you liked my little Halloween favor idea…there are so many ways you can customize these so that each one would be different.
Happy Crafting…and Happy Halloween!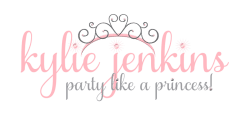 Additional Supplies Used: