Keep the kids entertained with this Kids Easter Activity with Marshmallow Peeps Candy this Easter Sunday!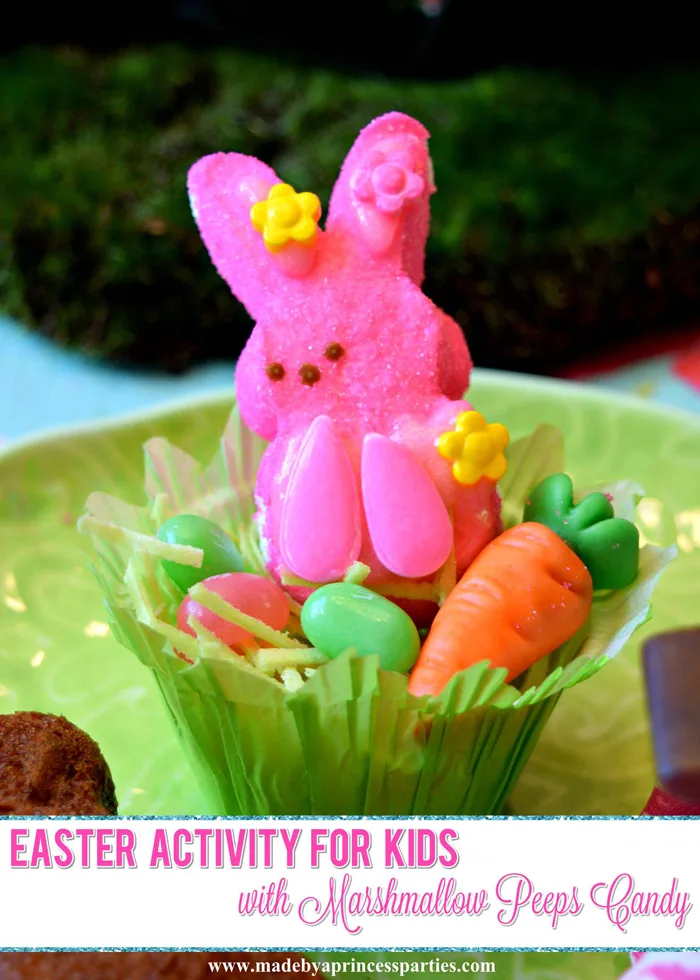 Looking for something to keep the children occupied during Easter brunch? Your little bunnies will love this fun and creative Kids Easter Activity with Marshmallow Peeps Candy.

Kids Easter Activity
Finding a fun Easter activity for kids is challenging, especially during a holiday. I think this is the perfect kids Easter activity because it's creative and super cute.
What to do on Easter?
Besides looking for a bunch of plastic eggs filled with candy that the Easter Bunny left or having an Easter egg hunt you might be wondering what else you can do on Easter. One fun Easter idea for kids is to decorate Peeps. I'm sure you know what a Peep is but do you know how it's made? We'll get to that in a minute. I'm going to share with you a fun Easter activity I did with my kids that they absolutely loved and that I think will become a fun Easter tradition.
How Are Peeps Made?
I am fascinated by facts that I will probably never really need to know but I just have to know like how marshmallow Peeps are made. The ingredients in a Peeps candy are pretty simple: marshmallow, sugar, corn syrup, and gelatin. These ingredients are whipped together to create this yummy sticky goo that will become the marshmallow candy we all know and love. Peeps get their colors from sugar that is tossed in food coloring. This colored sugar is then spread onto a conveyor belt and the cute little Easter Peeps we love, like the chicks and bunnies, take a ride on the conveyor belt where the sugar is whipped around them. Little dots of edible wax are added to create eyes and then they are packaged up for people to enjoy in their Easter baskets. Or you could just pop them in your mouth like I do 🙂
What You Need to Make This Fun Easter Craft
This edible grass from World Market is just the coolest thing. I really like the idea of edible grass because traditional plastic shred just gets tossed out as soon as the candy is gone. This comes in three colors: pink, blue, and green. Cut it up into little pieces to simulate a bed of grass and then place the grass in a grass cupcake liner. Then, fill the cupcake liners with Jelly Beans, Mike and Ike, Hot Tamales, Teenee Beenee beans, M&Ms, or my personal favorite, Cadbury Mini Eggs.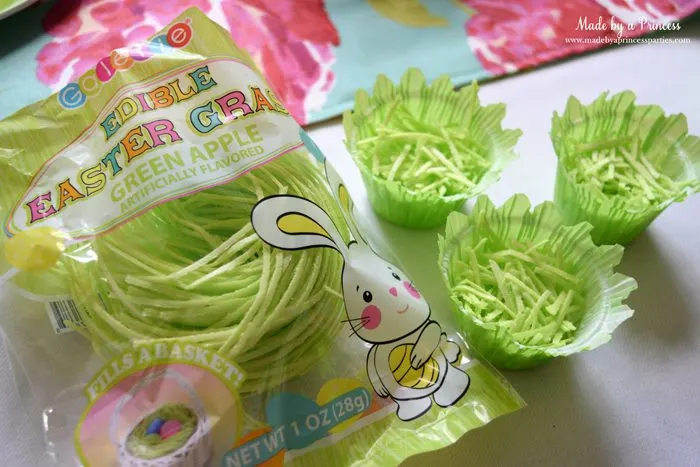 Now, set your grass cups aside because now the real fun begins! The marshmallow bunny decorating kit is adorable. FYI: Marshmallow bunnies and chicks not included.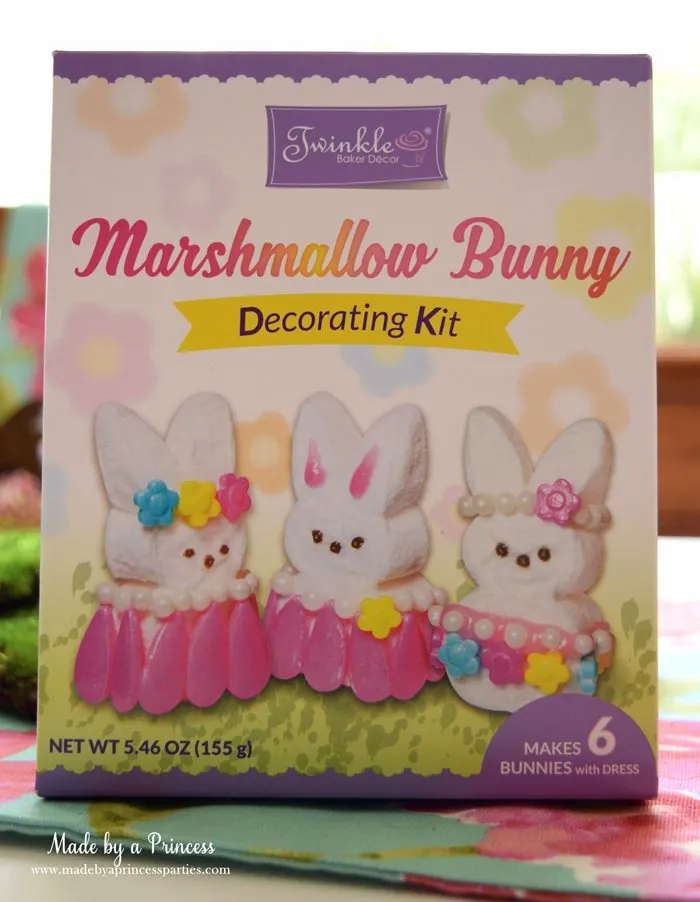 This is so cute and so fun to do together. Put the icing on the bunnies and chicks and decorate to your heart's content. This is the perfect Easter craft for Sunday school or at Easter brunch because there is very little mess. Grandparents will really enjoy doing this with the kids on Easter as well.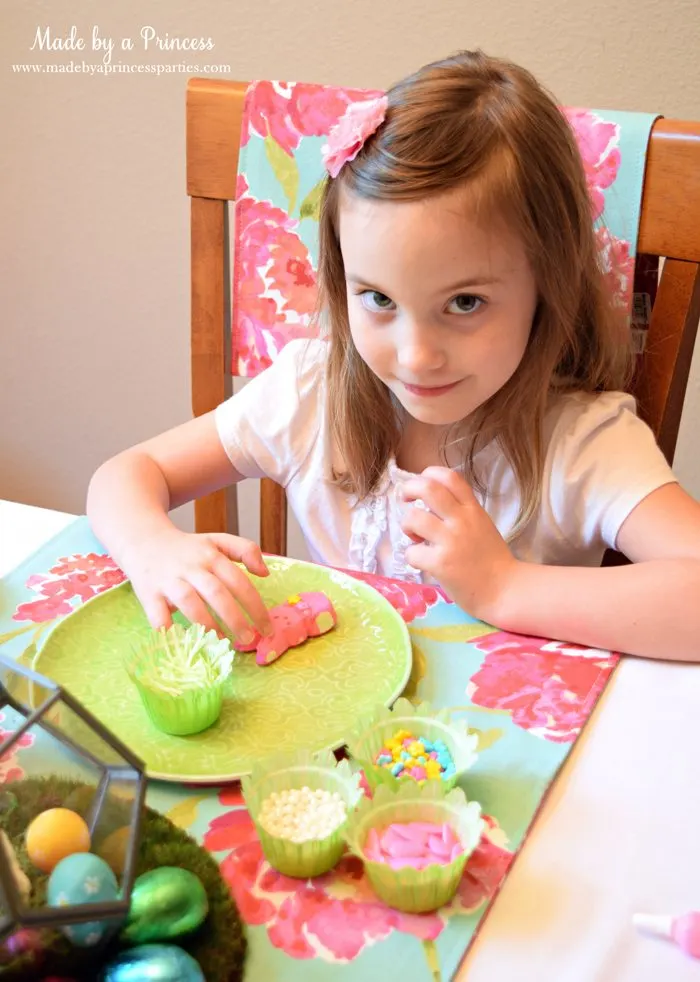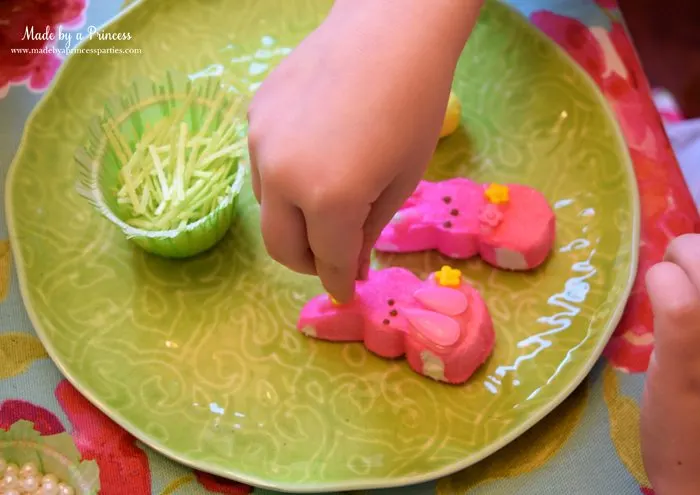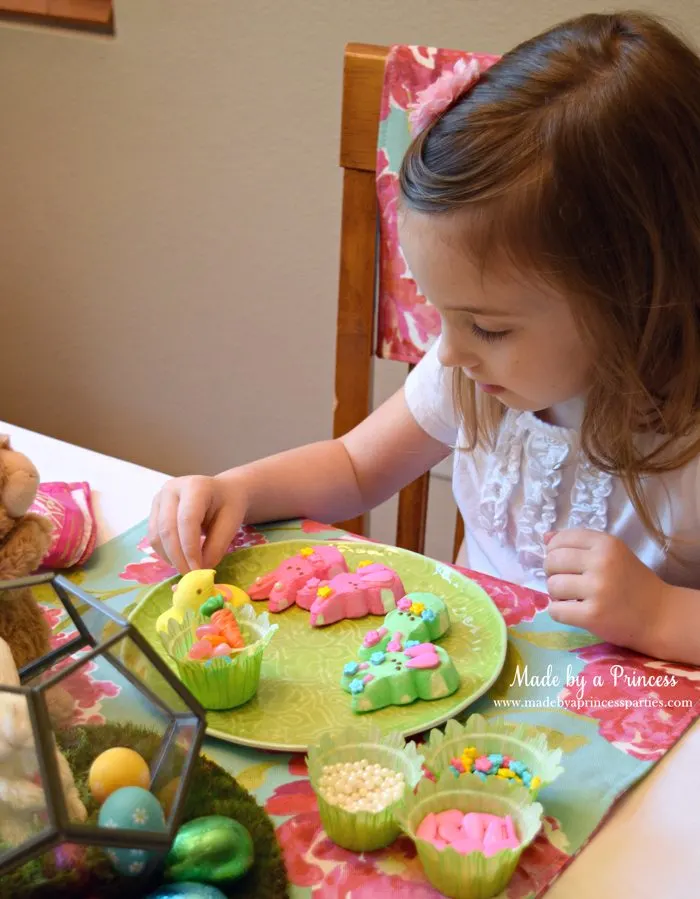 How cute are these?!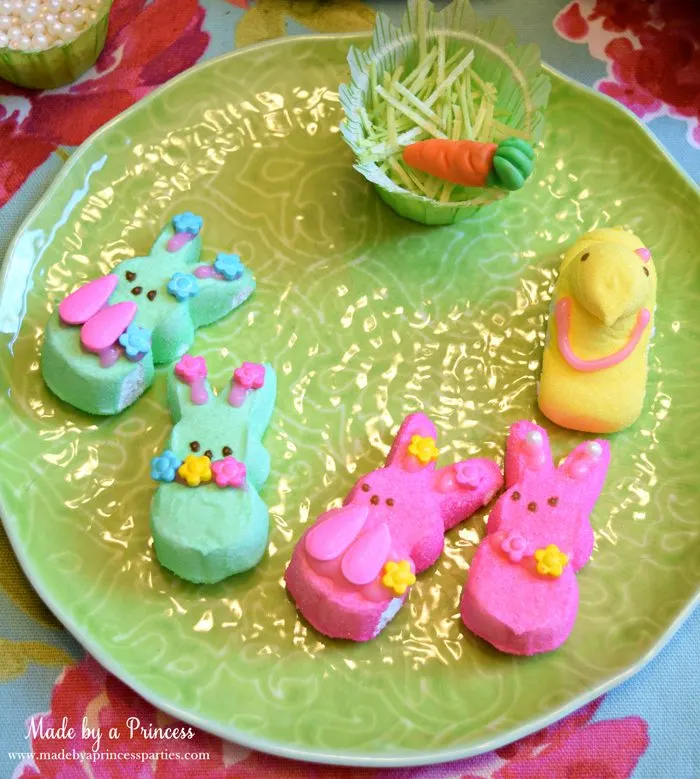 I personally love the chick with the flower and pearl necklace the best.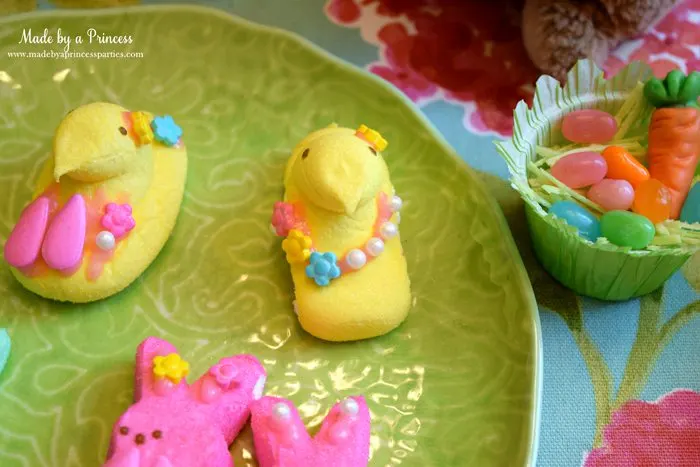 Place the decorated bunnies in the grass cupcake liners, with Jelly Belly beans, and a gummy carrot.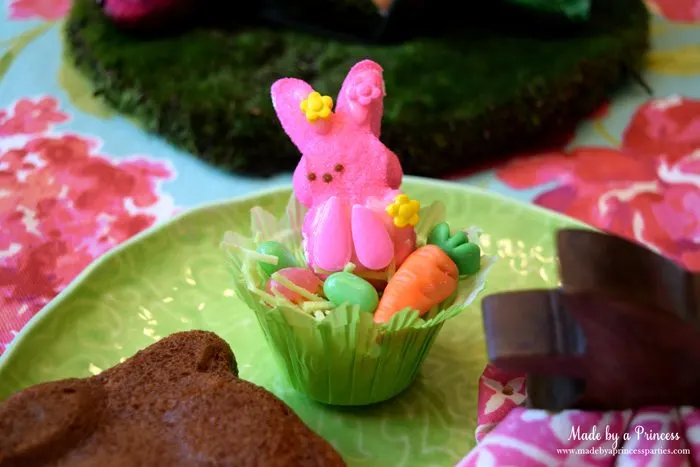 As an extra treat, bake a batch of carrot spice muffins in the nonstick bunny pan. Either make from scratch or use World Market Carrot Spice Bread Mix.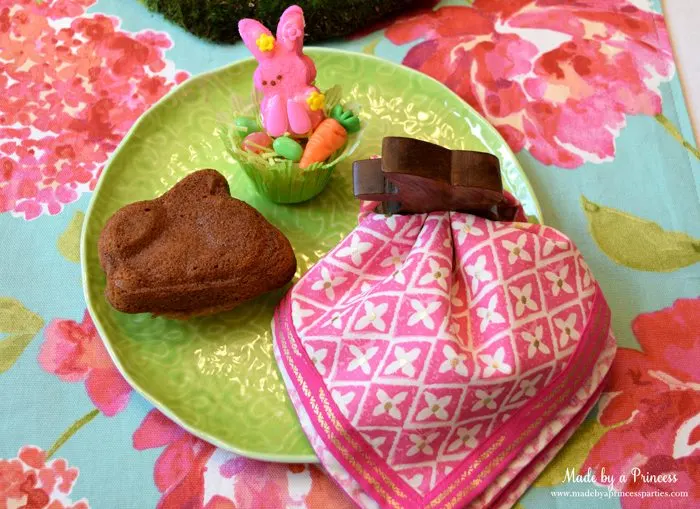 Want more Easter ideas?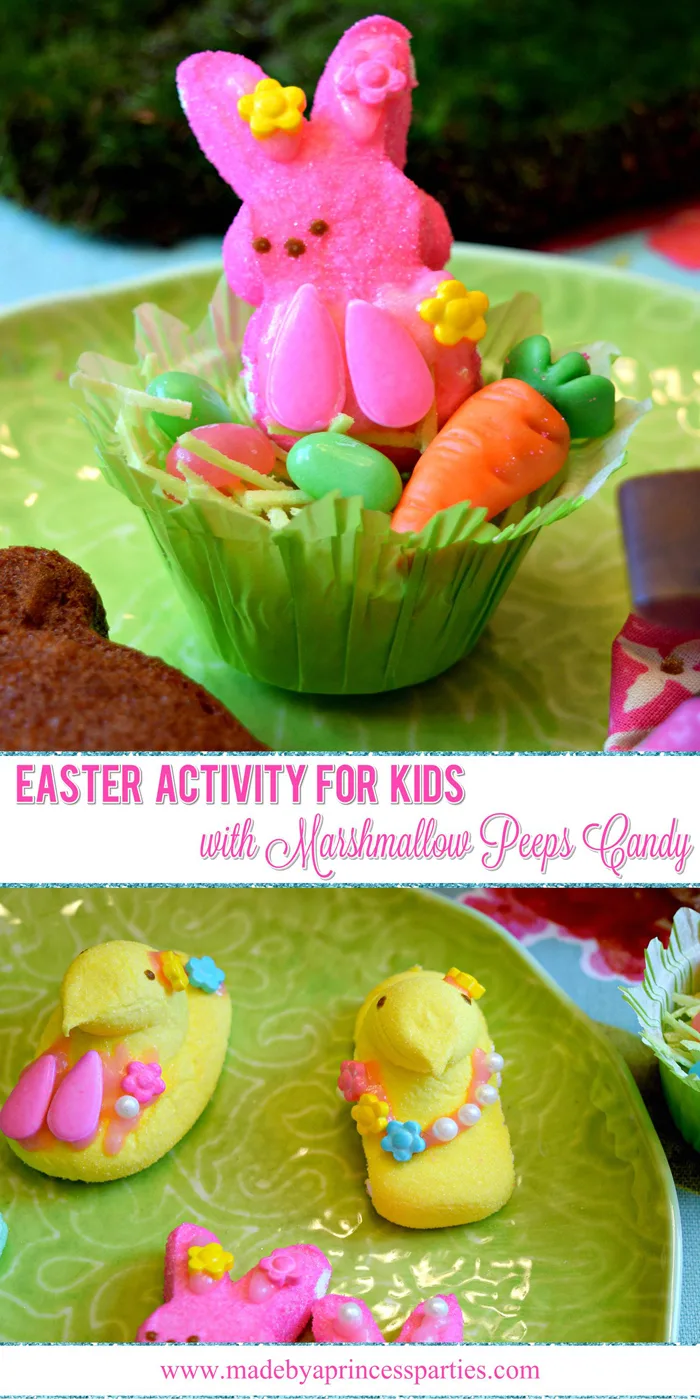 Originally published: March 26, 2018
Updated: March 21, 2019