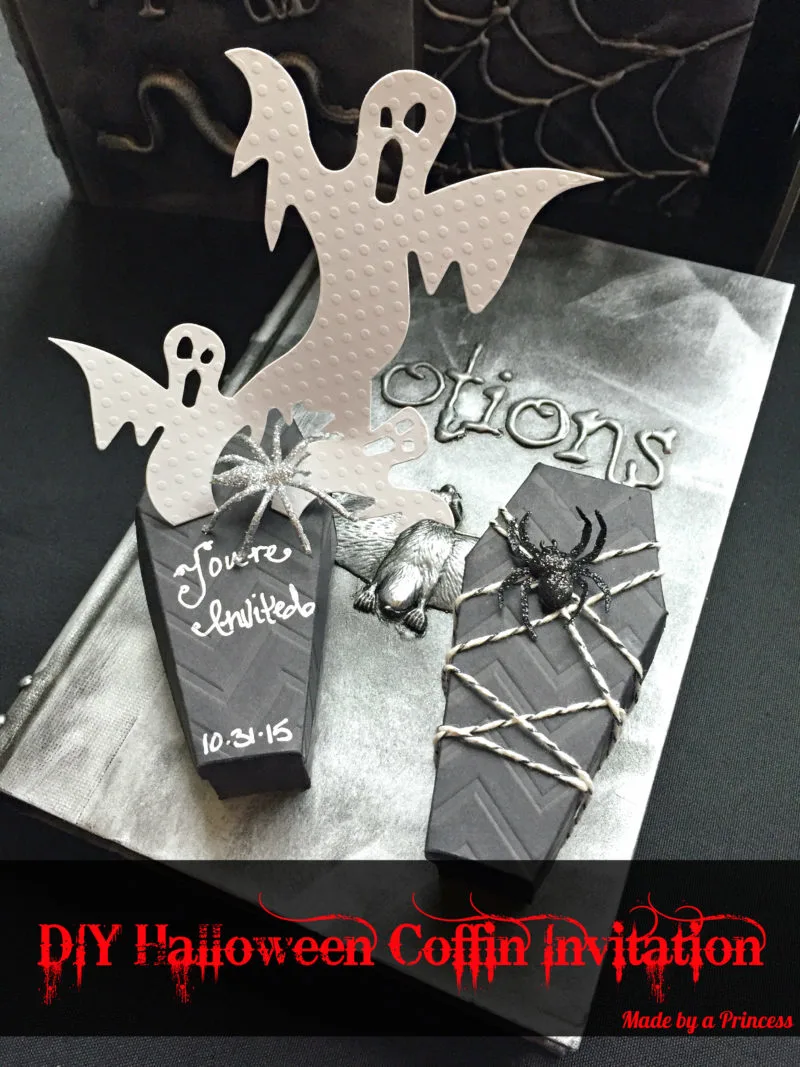 Today I am showing you how to make spooky Halloween coffin invitations. The new Tim Holtz Halloween dies are so fun and can be used in so many different ways. I am going to show you two different invitation favor designs today. I have included the printable I created as well so all you have to do is download and print.
For this project you will need paper and whatever embellishments you would like to use along with some Halloween candy. I used black chevron for the coffin and white polka dots for the ghosts but use whatever fits your theme. I had black metallic twine from Dress my Cupcake in my cabinet and I really liked the way it looked with the glittery black spider stickers.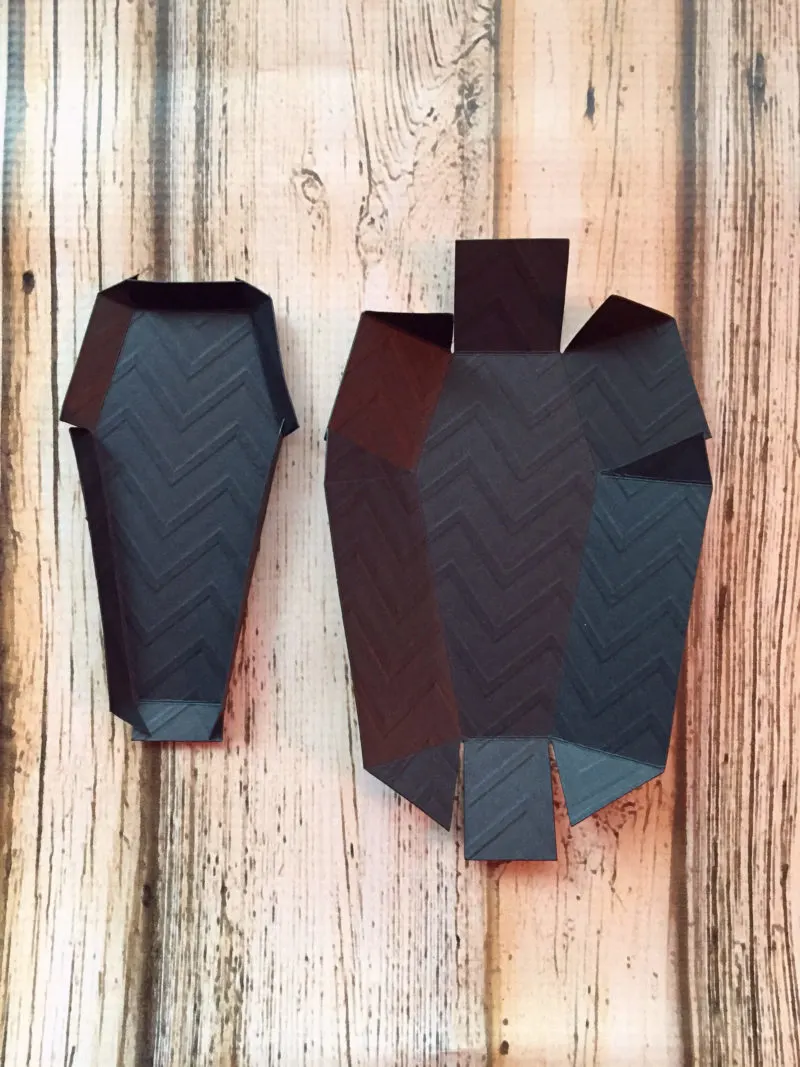 Using the sandwich method (Cutting Pad, Coffin Die, paper, Crease Pad), roll your sandwich through the Big Shot Machine until the whole thing has come through on the other side. Cut out as many as you need and set aside for assembly.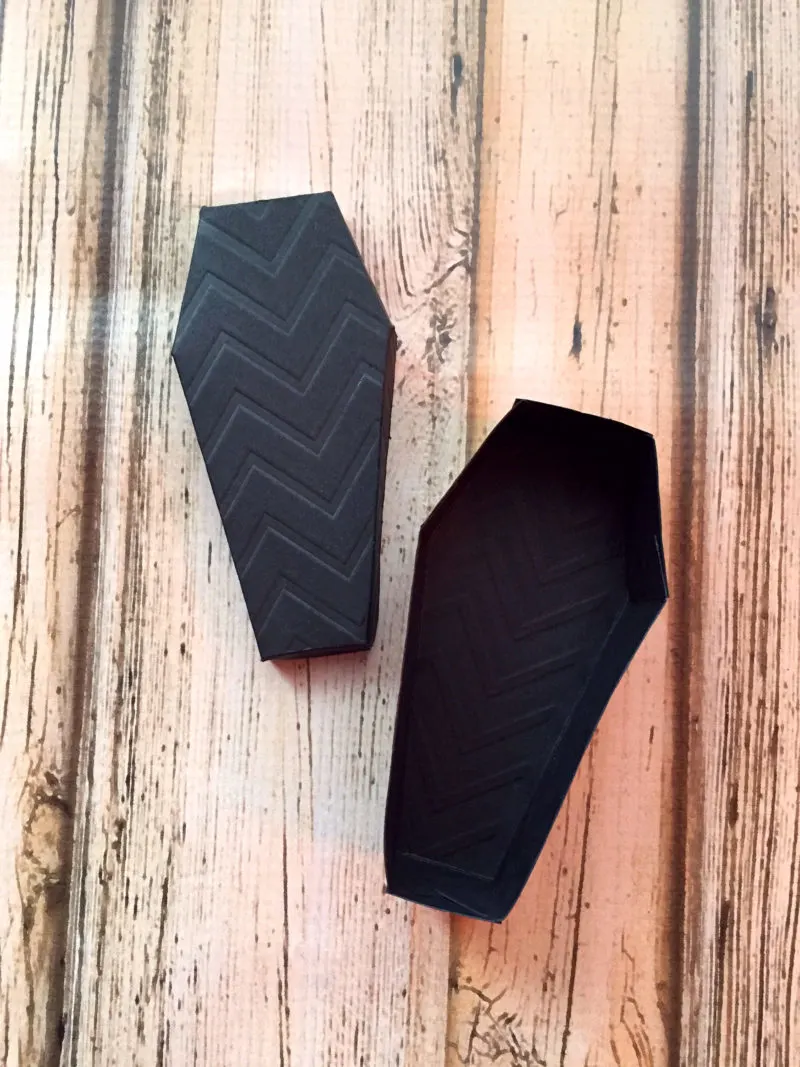 Fold along crease lines and glue in place.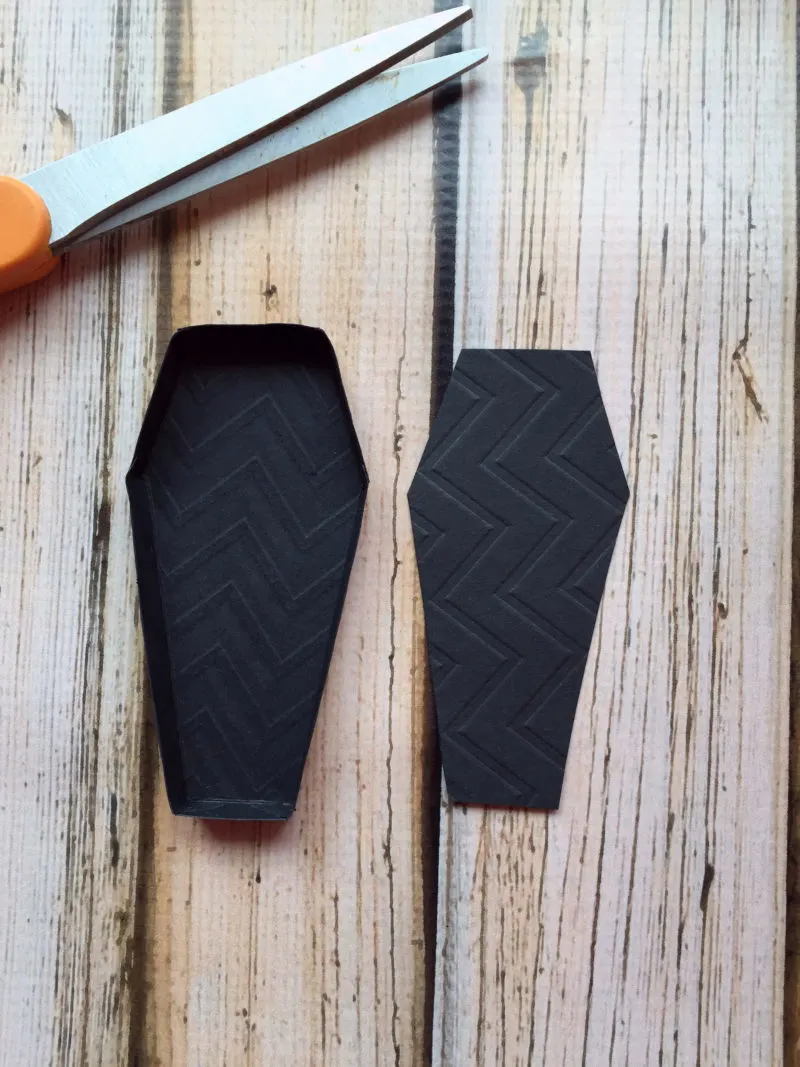 If you intend on using my printable invitation (image below) I suggest creating a template before cutting. Using some scrap paper cut out a lid and then cut along the crease lines so you are left with is a piece that will fit inside the lid.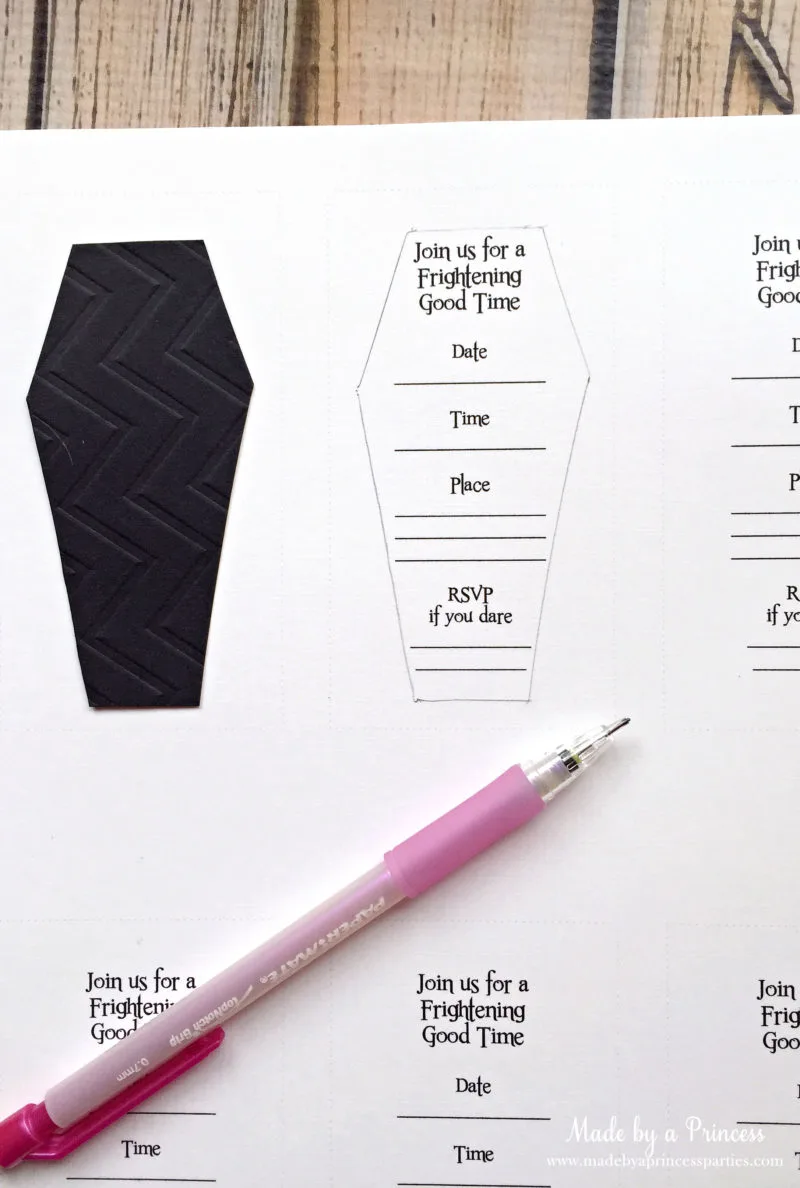 After printing the invitation sheet use the template you just created and trace cut lines. Do this for as many invitation favors as you need.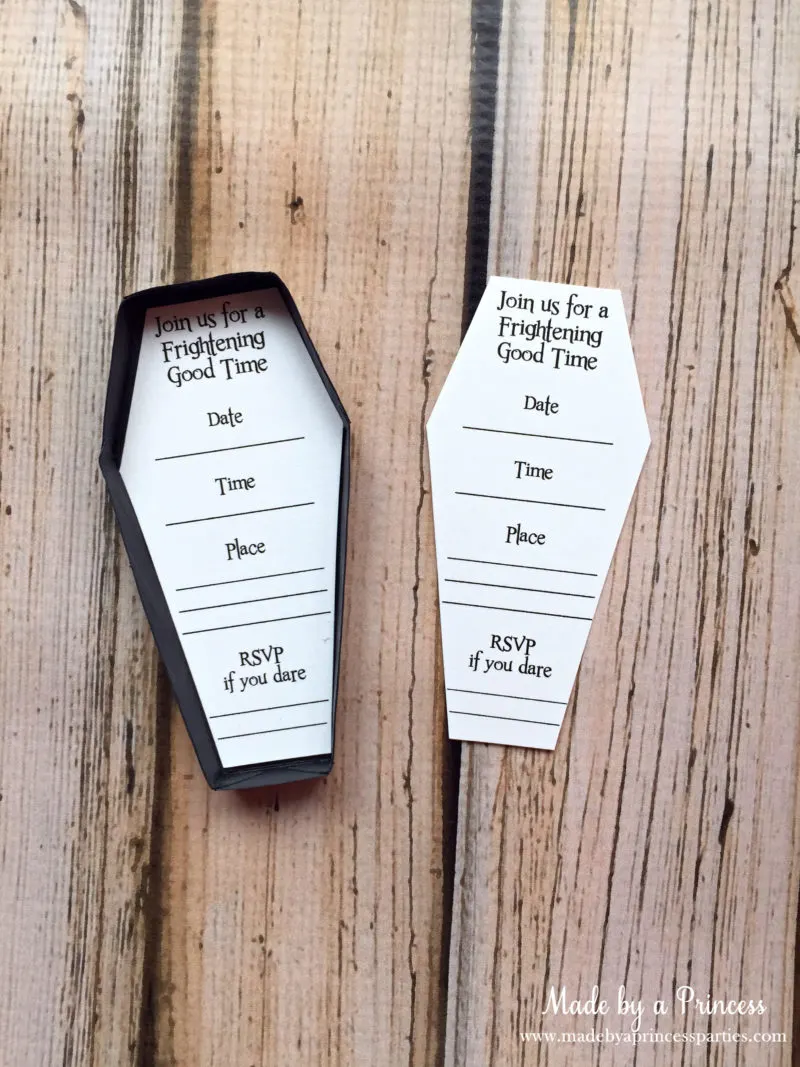 Glue the cut invitation inside the top of the lid and then fill your coffin box with treats. *Please note that if you want to make the ghost version don't glue the invite in just yet.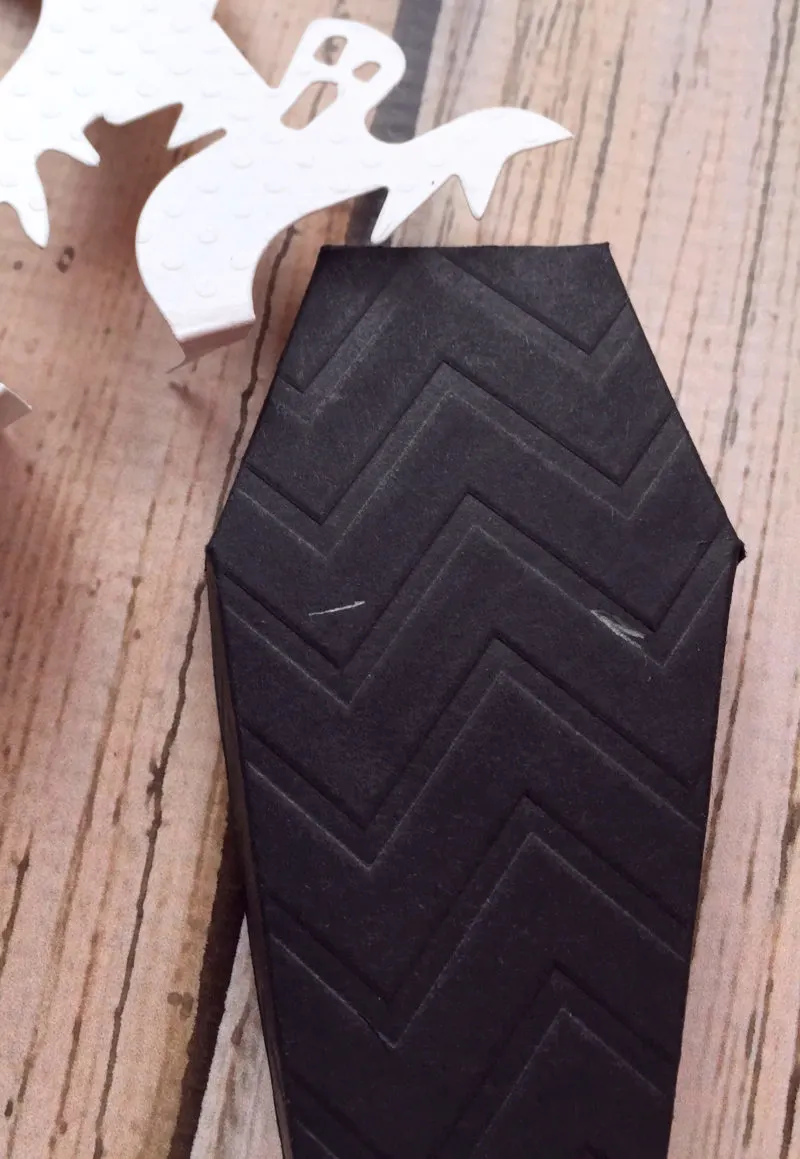 If you would want to make a ghost popping out of the coffin use the Tim Holtz Ghost die and cut as many as you need. Once you have all your ghosts, fold the bottom of the ghost and make slit lines on the coffin where you would like them to "pop out". Carefully cut slits and then place the ghost inside those slits.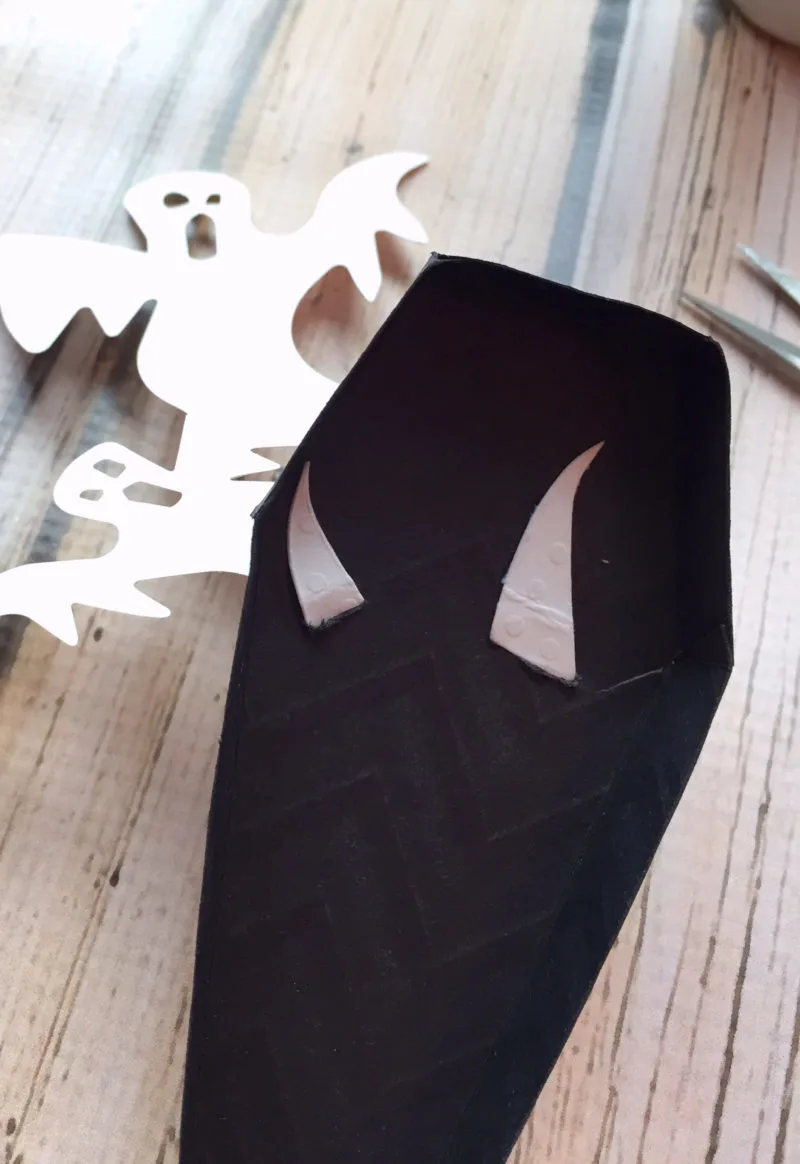 Fold the bottom over and glue in place. After you have filled in your invitation information glue inside the lid, over the ghost tails.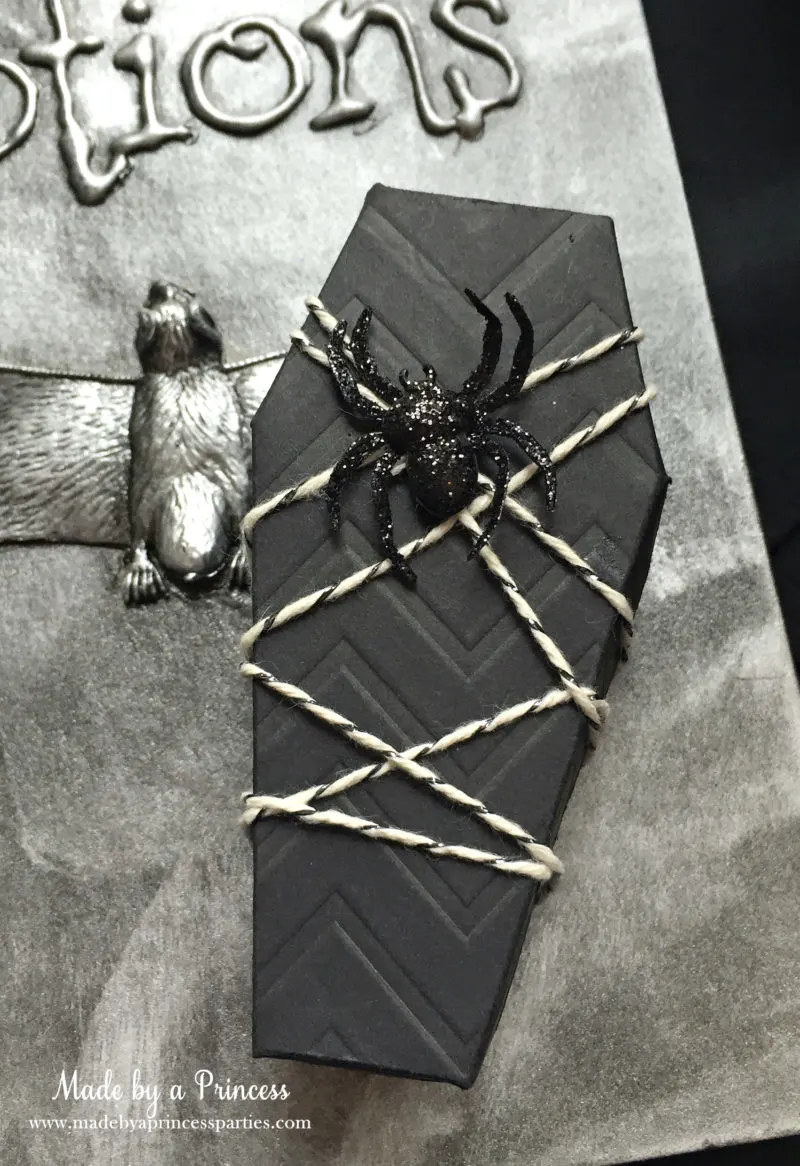 Now your invitation favor is ready to embellish and give to your guests!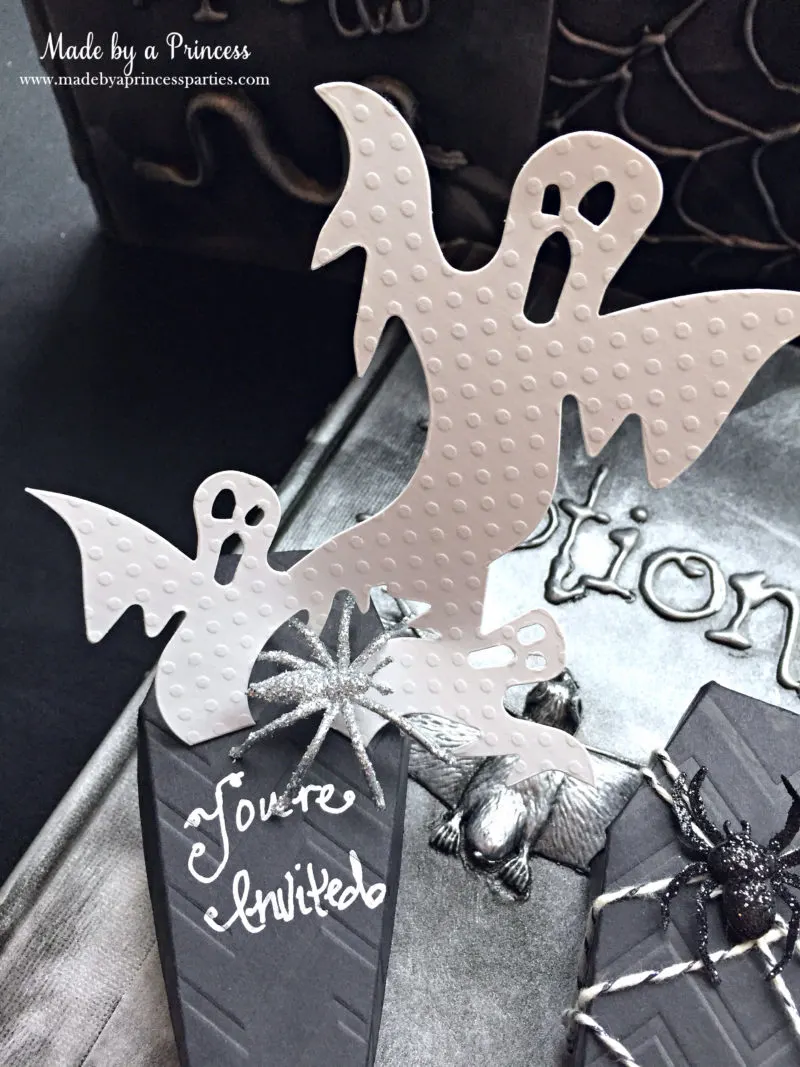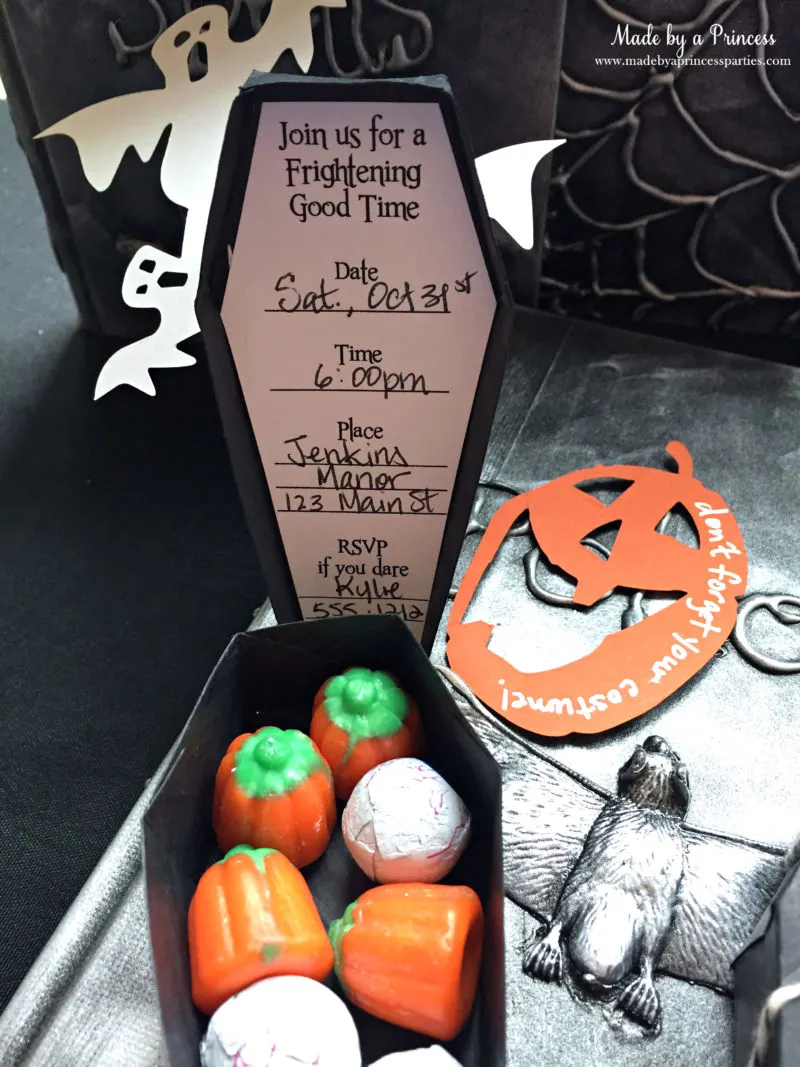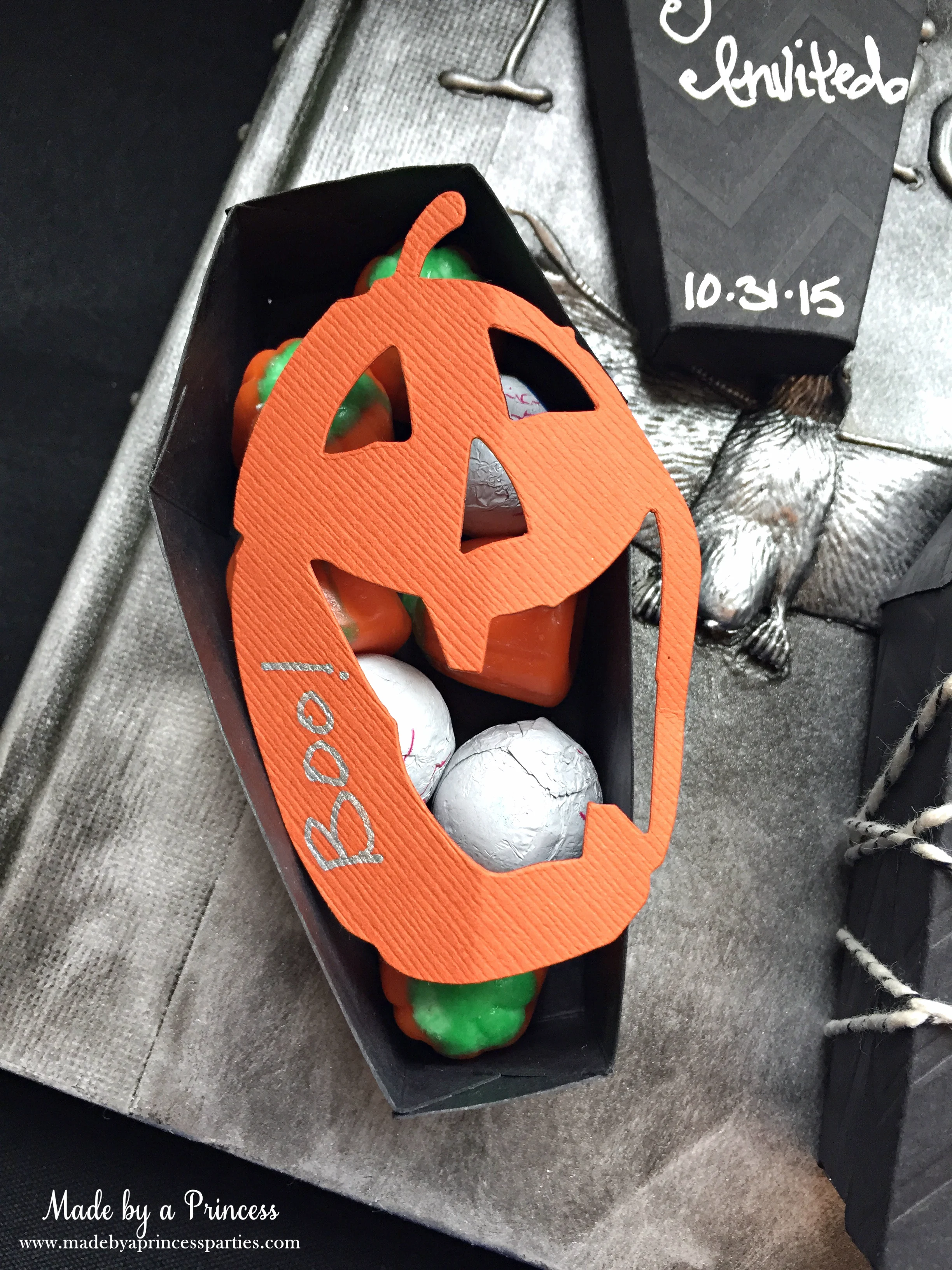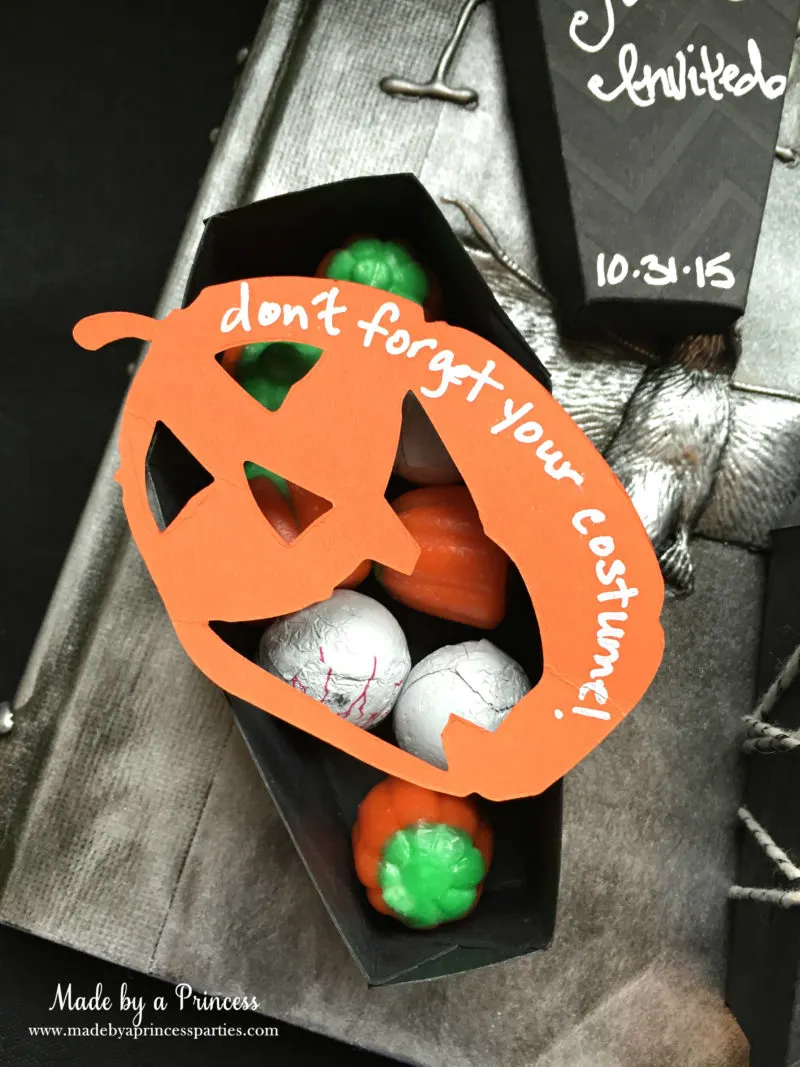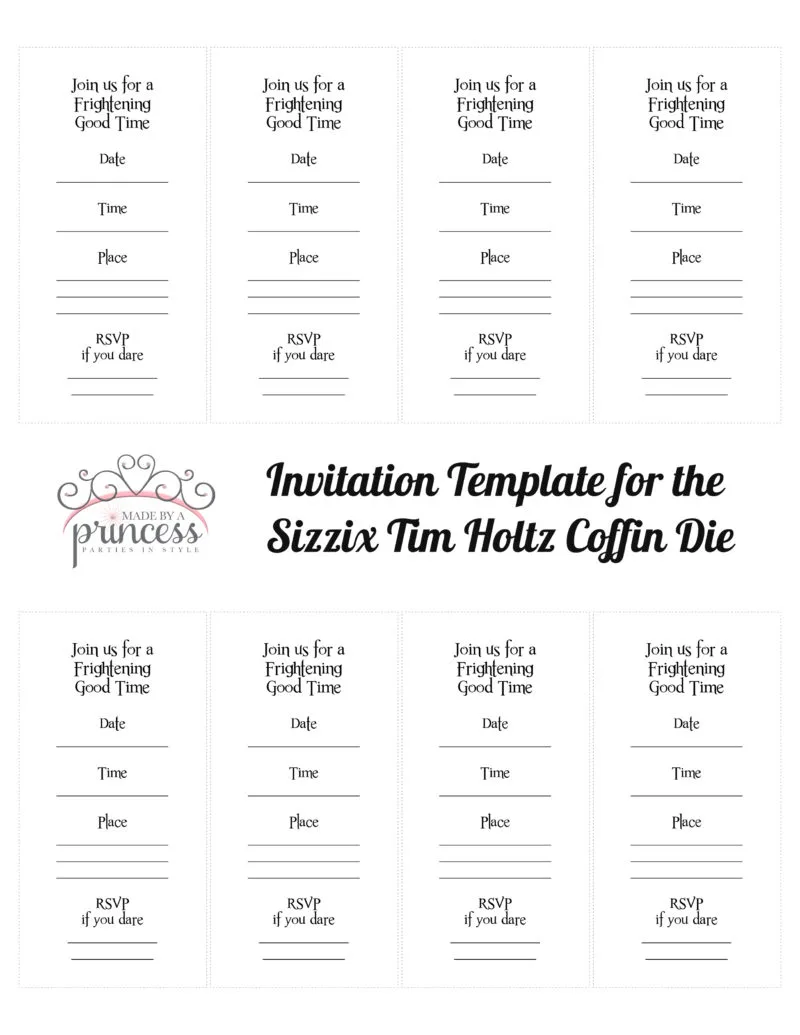 I included this little Tim Holtz Jack O Lantern in the favor box to remind the guests to make sure to wear their costumes! You can add any message you want or you could use it as a tag on the outside of the coffin.
I hope you enjoyed my How to Make Spooky Halloween Coffin Invitations! I would love to see your own creations! Feel free to email pics to me at [email protected] and I'll post them on my blog.
Happy Crafting!