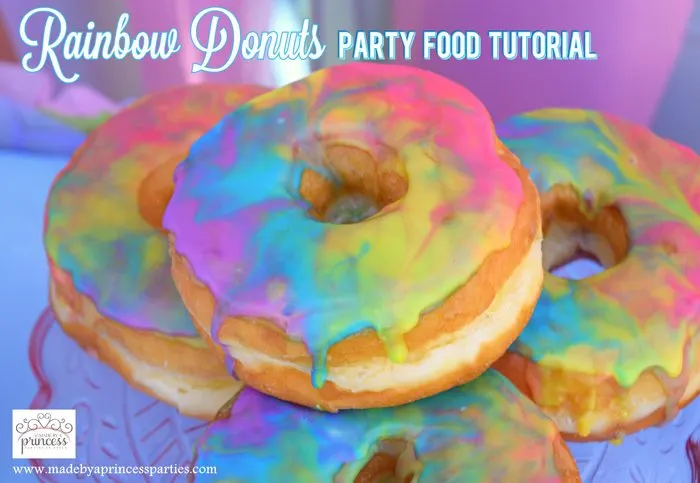 Unicorn parties are all the rage right now and rainbow food is no exception. This delicious DIY dessert will have everyone thinking you are just as magical as a unicorn. Keep reading to find out how easy they are to create in my Marbled Rainbow Donuts Party Food Tutorial.
I am a super sucker for pretty food especially if it sparkles, glitters, or made to look like a rainbow. These Marbled Rainbow Donuts are the perfect party food and so easy to make. Here is what you are going to need before you get started:
1 dozen plain, non-glazed donuts
Powdered Sugar
Water
Cookie Sheet
Wax Paper
Set of Small Bowls
Toothpicks
Plastic Spoons
I ordered a dozen plain, non-glazed donuts from my local donut shop, Pam's Donuts, because I only wanted the top to be decorated.
Place 1/2 cup powdered sugar in each bowl and add 1 tsp of water. You want your mixture to be the consistency of syrup. Add food coloring and mix well. I added two drops at a time until I was happy with the color.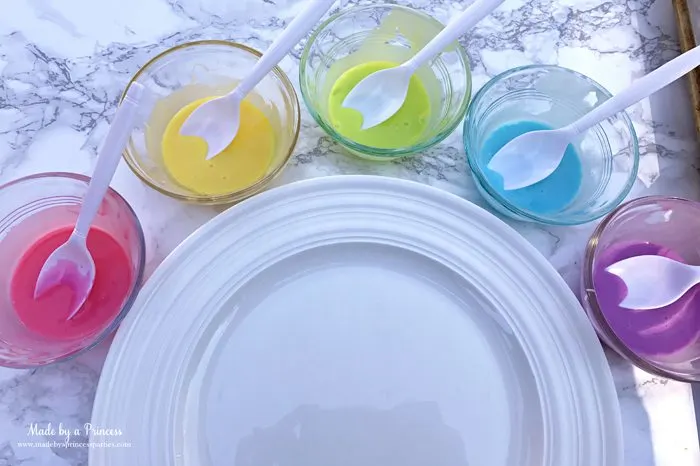 Using a spoon draw a thick line of sugar glaze on the plate. Do the same for each color.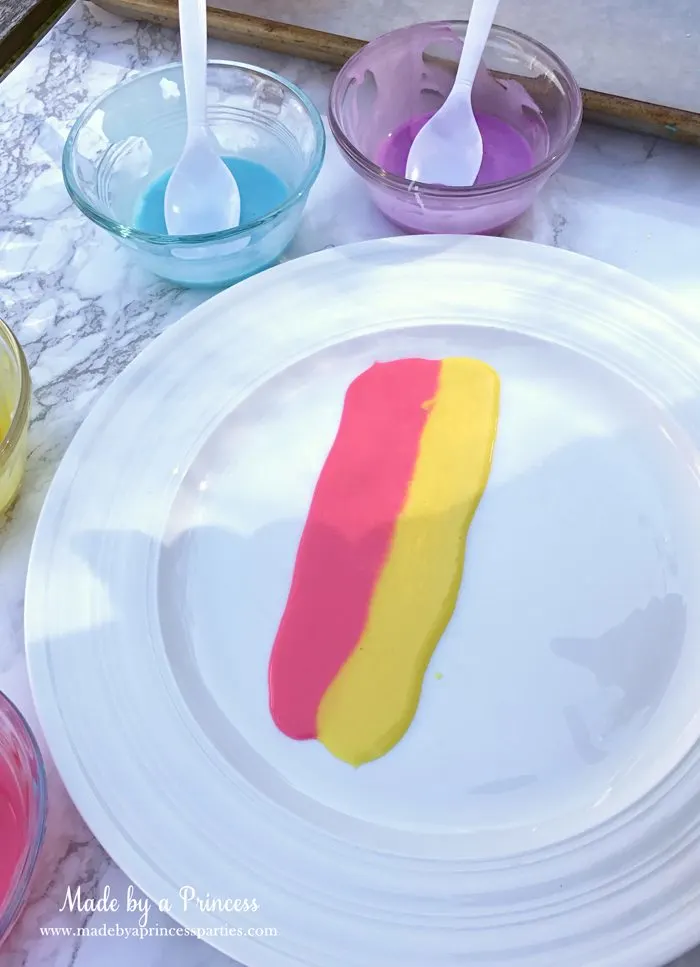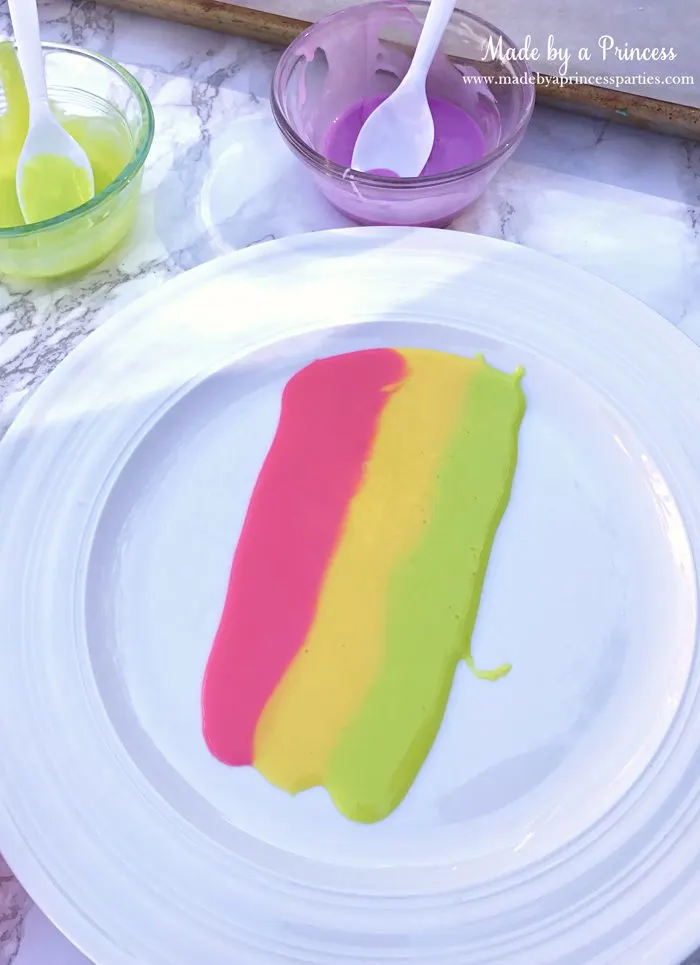 The colors will start to blend together which is perfectly fine.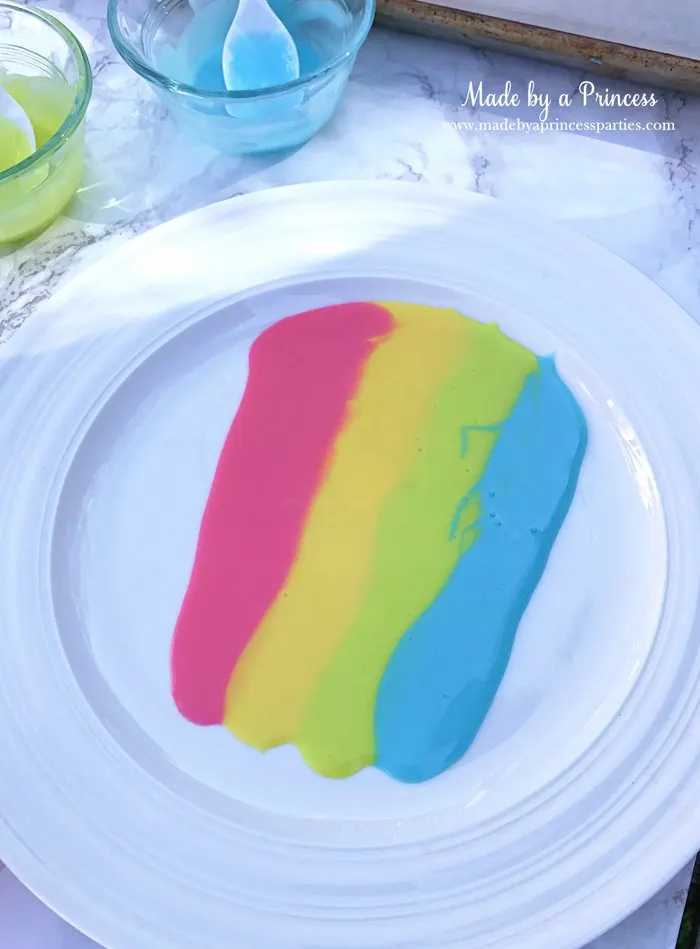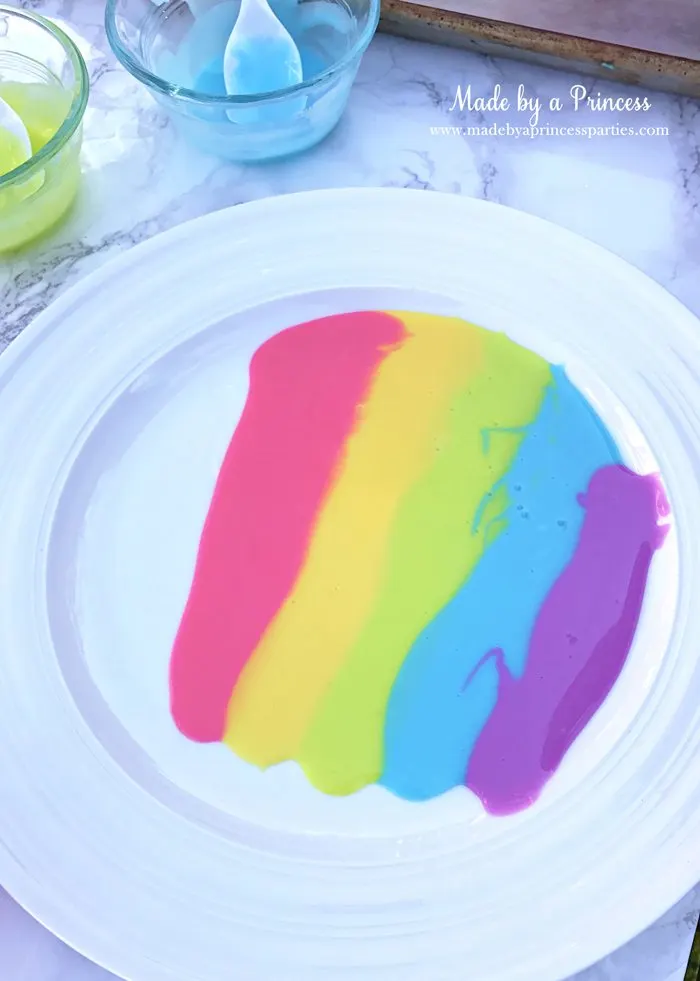 Take a toothpick and swirl the colors together.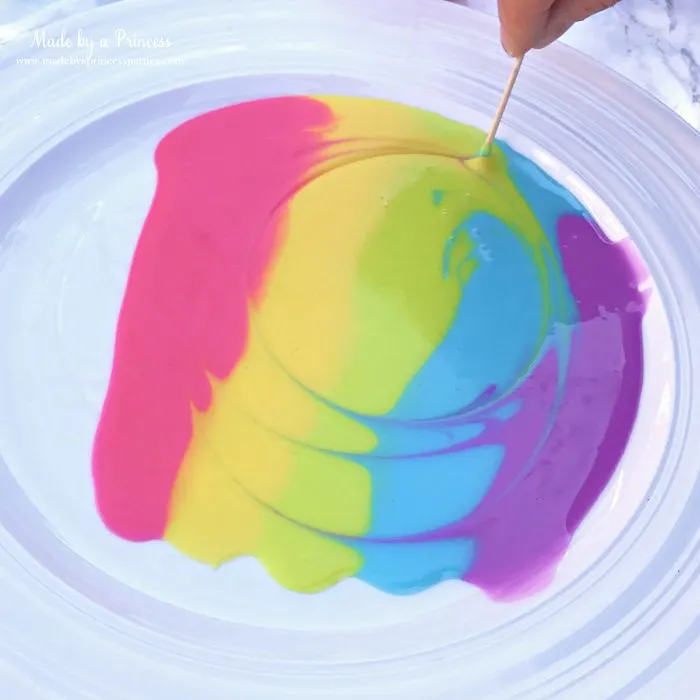 I played around with it until I like the pattern.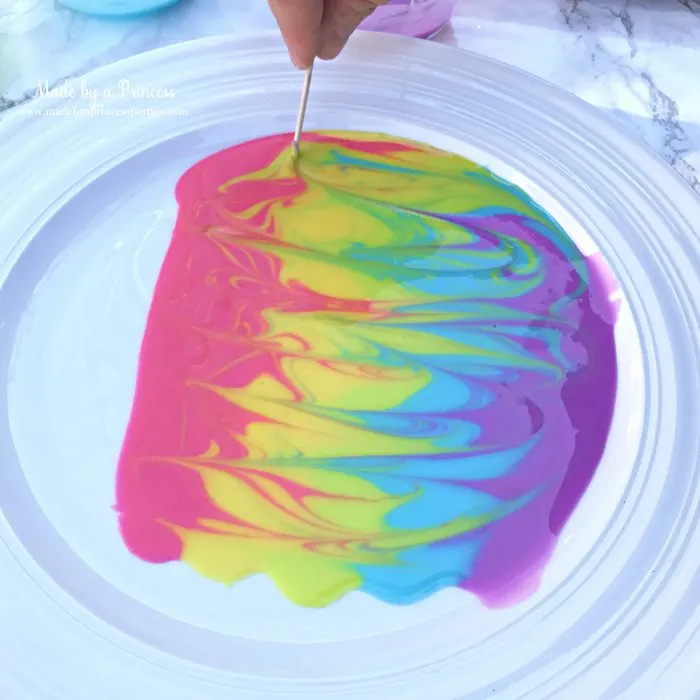 Place your donut in the sugar glaze and lightly push down all around the donut so it is completely covered. Pop the little bubbles that form with a toothpick.
You will need to add more lines of sugar glaze after every couple of donuts. Just repeat the same steps as before.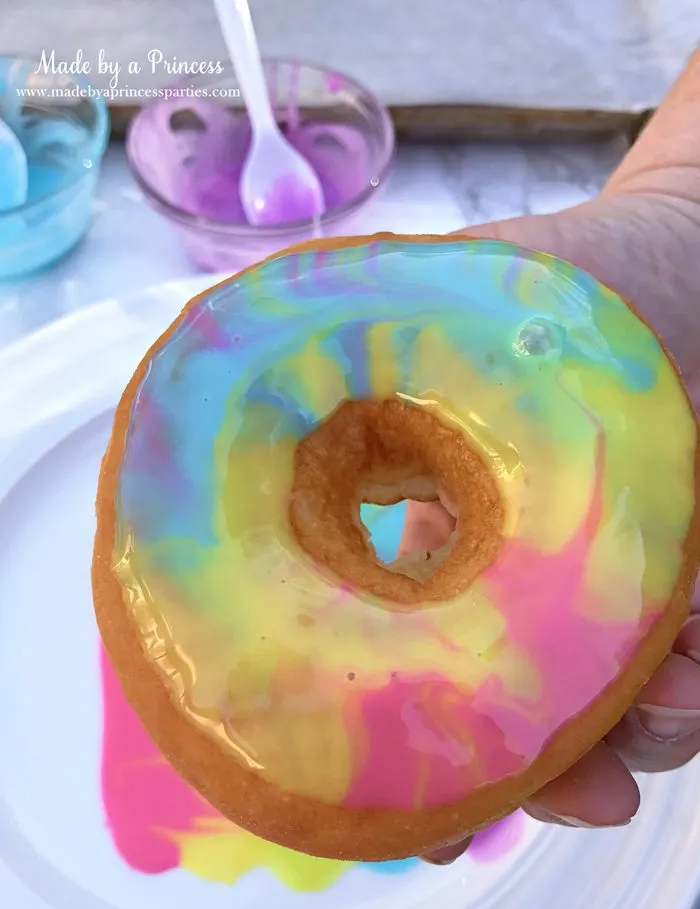 Place donuts on the cookie sheet lined with wax paper to dry.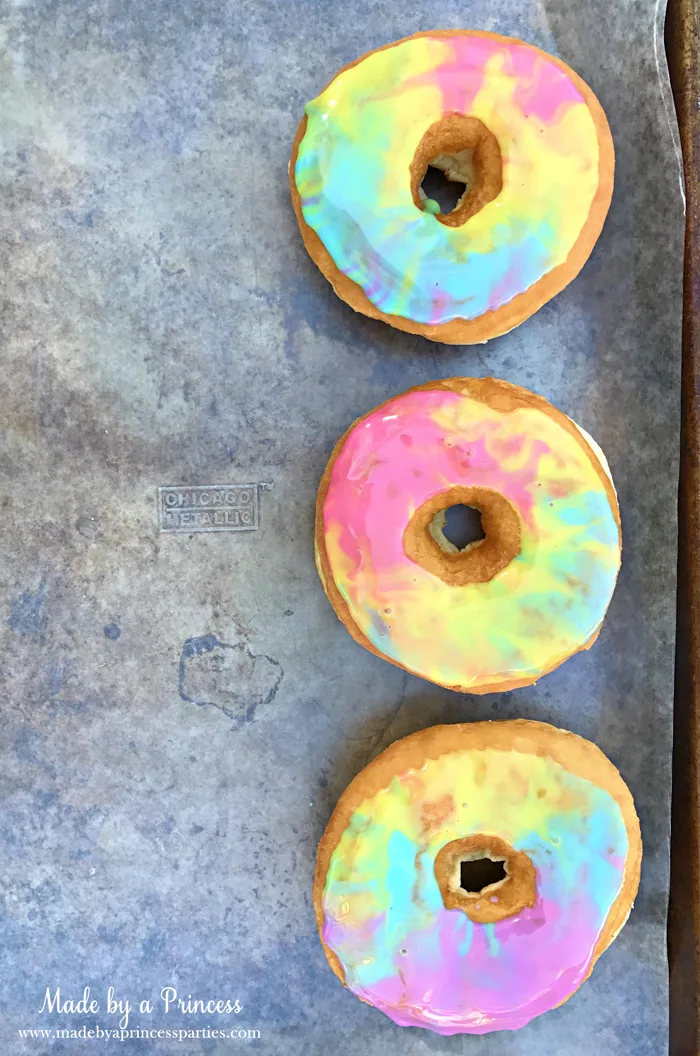 If you think the glaze is too thin or some areas were missed, dip again once the first coat has dried a bit. It also makes a really cool effect when you have multiple layers of marbled rainbow sugar glaze.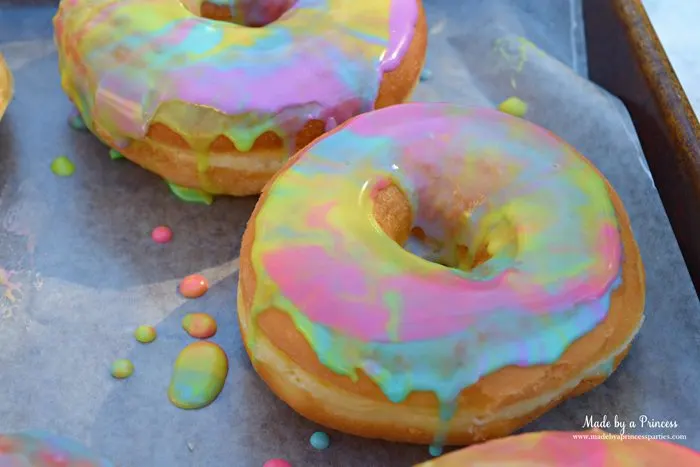 Aren't they pretty?! Each one is different too.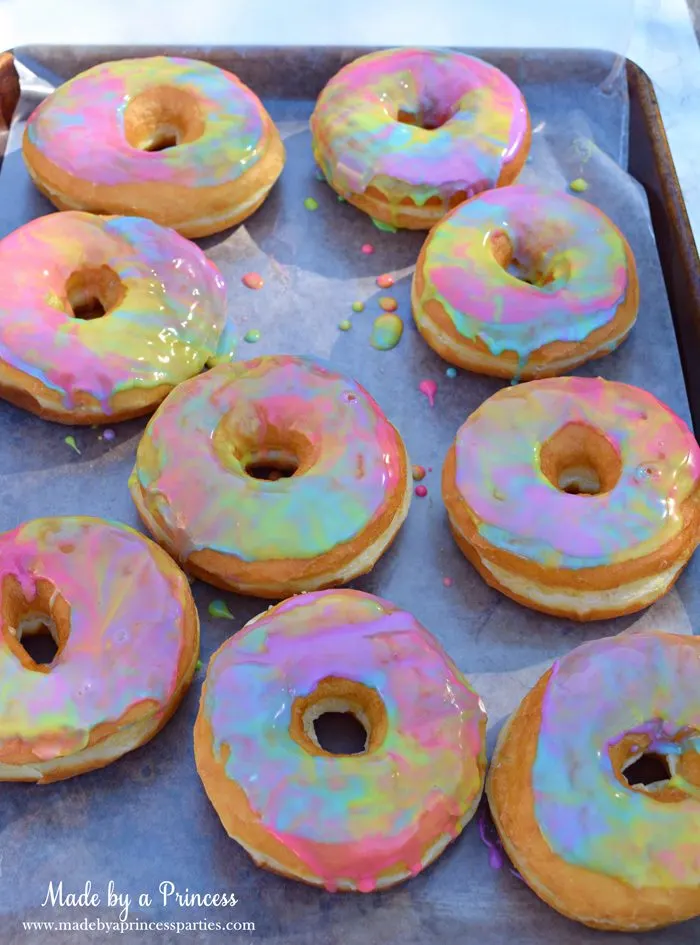 The little droplets of sugar glaze are beautiful too! Let dry completely before plating. I made mine the night before my photo shoot. Do not place them in an airtight container or the refrigerator or the glaze will get wet and sticky. Place on the counter on a plate and leave alone until you are ready to use them. If you have an ant problem like we have here in Southern California you can do what I did and stick the plate in the microwave so little critters can't get to them.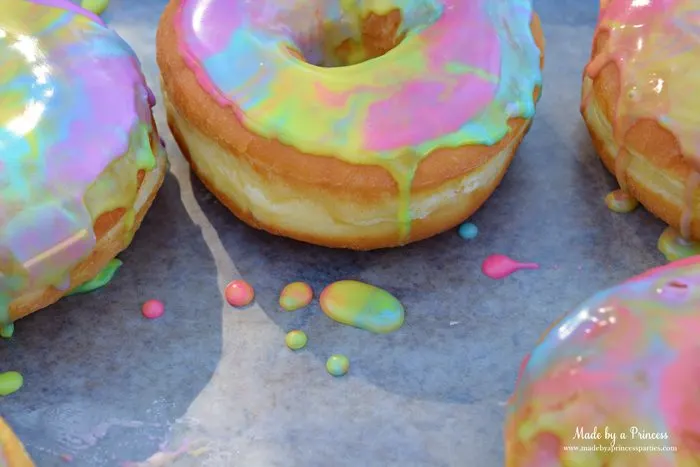 Set on a pretty plate and serve! These are perfect for a unicorn party, Trolls party, Mother's Day, or just something fun to make for breakfast.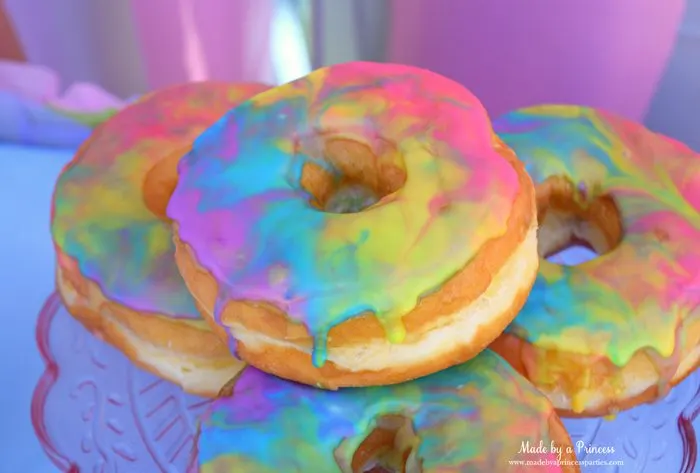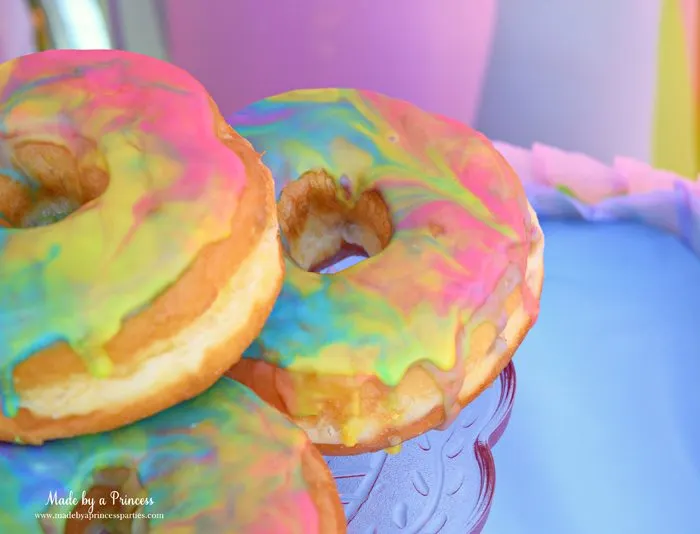 I hope you enjoyed my Marbled Rainbow Donuts Party Food Tutorial. I would love to see what you come up with! What colors would you choose?
Shop the Post: