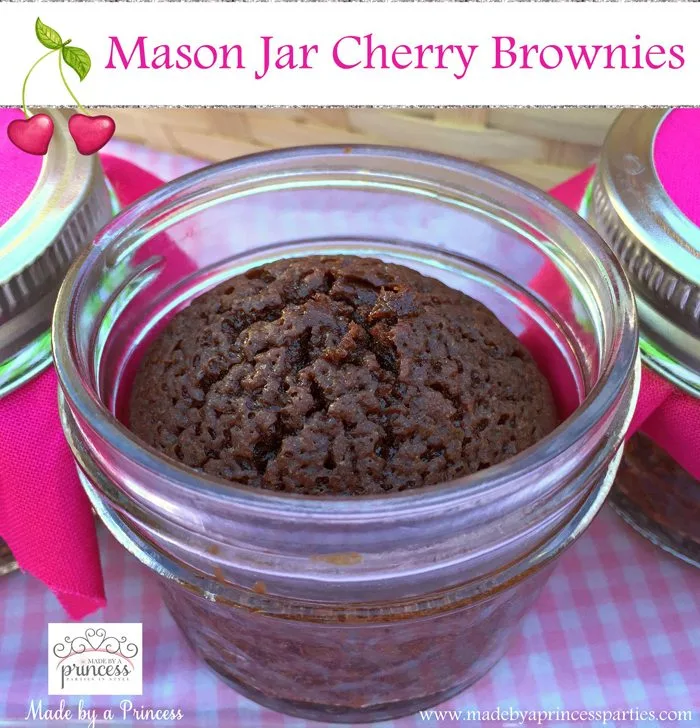 The holidays are nipping at our heels which means gift giving season is upon us as well. You can make things a little easier on yourself by having some Mason Jar Cherry Brownies on hand ready to gift. They are full of flavor, super moist, and you can make them with a box of brownie mix and a jar a Cherry Man cherries.
Mason Jar Cherry Brownies Perfect for Gift Giving
A few years ago I started making these brownies that everyone thinks is gourmet but they're not. They are so easy to make and require very little extra effort. It's not unusual for me to throw a batch of these in the oven when I know we have to leave in an hour. Warm cherry brownies…yum! I start with a box of brownie mix, usually dark chocolate because that is what I like best. Any kind of boxed brownie mix will do. Typically, I use a can of cherry pie filling but today I am going to show you how easy it is to make your own cherry pie filling with a jar of cherries from Cherry Man.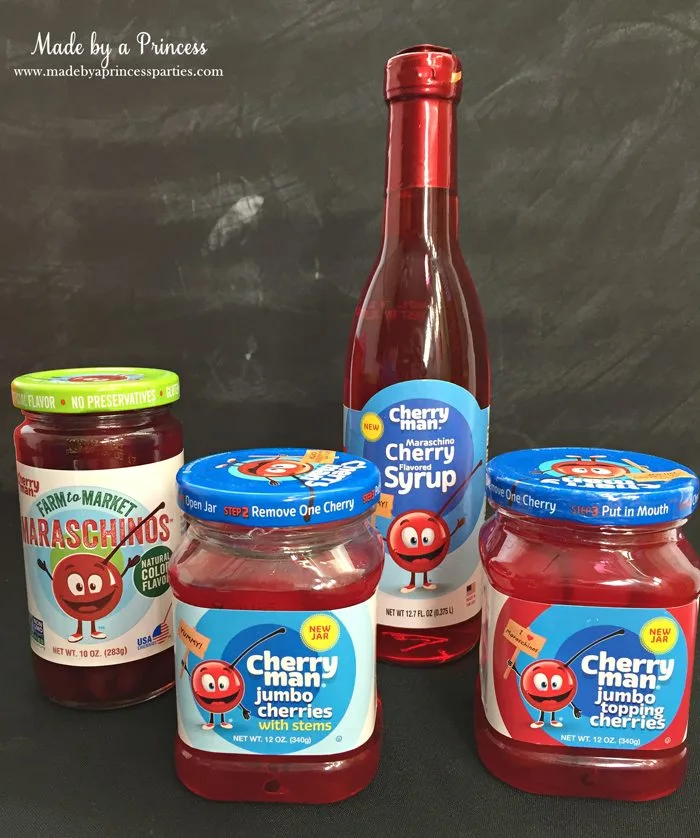 How to Make Cherry Brownies in a Jar
Before you get started you are going to need to get at least a dozen 4oz jars. Clean them as directed on the packaging. Set aside.
First we're going to make the filling. Pour the syrup from your jar of cherries into a bowl and set aside…you'll need this for the filling. Chop all the cherries in the jar and put in a bowl. In a medium saucepan you'll add sugar, cornstarch, and the syrup and stir. Add chopped cherries, salt, almond extract and stir until boiling. Remove from heat and add butter. Set the filling aside to thicken while you make your brownies.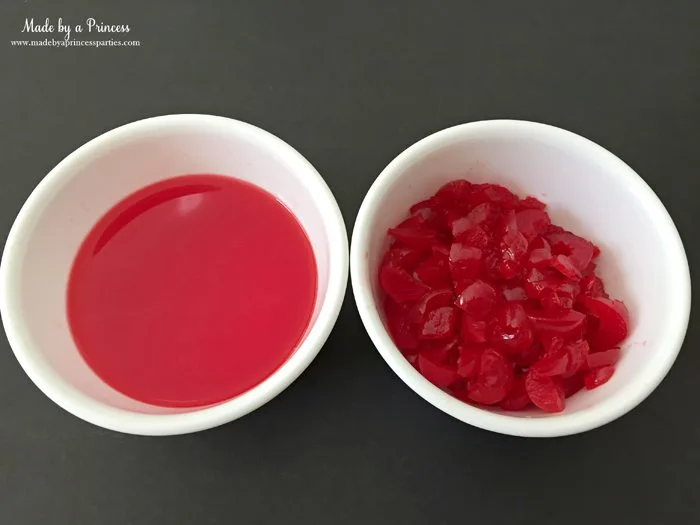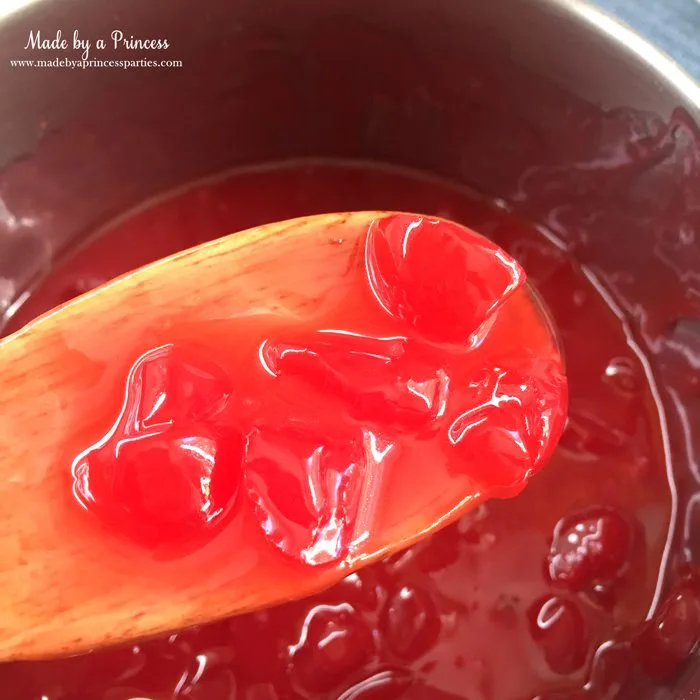 Follow the directions from your brownie mix box and when done add the saucepan full of cherry pie filling. Fold the filling in gently.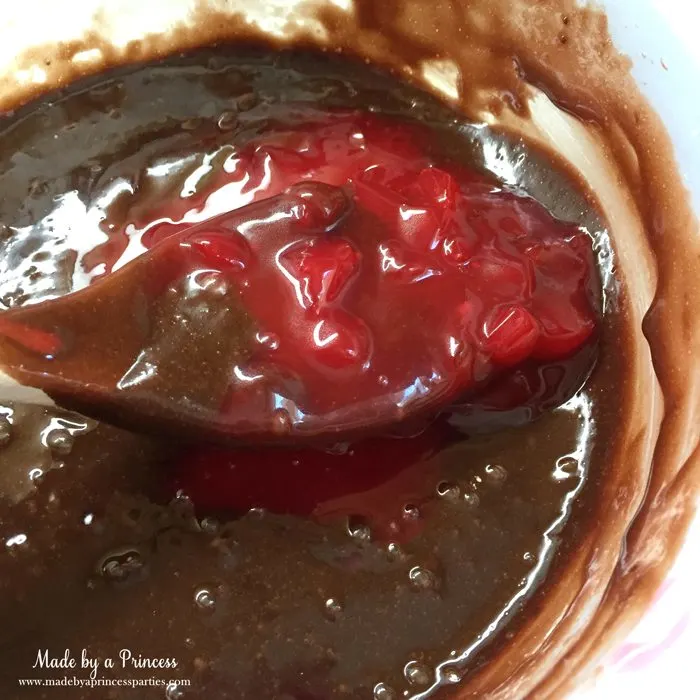 Now take your jars and butter them up. Make sure you get all around the sides and the bottom so the brownie will come out easily.
Fill your jars up about 2/3 of the way full and set on a cookie sheet so they are not touching each other. I probably could have gotten away with filling them a bit more. This batter made 12 jars with some to spare. I poured the extra batter into pie dish and made a brownie pie which my kids loved.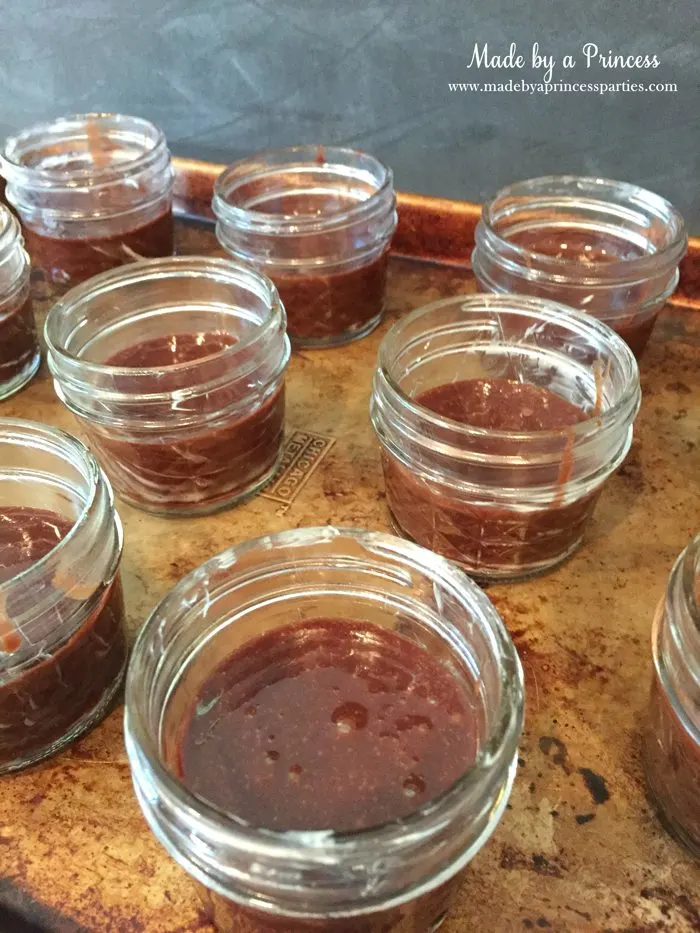 Bake Brownies Right in the Jar!
Bake in the oven at 350 for about 40 mins. Use a toothpick to see if it's done. If it comes out clean the brownies are ready, if not, pop them back for about 4 more minutes. Keep checking until the brownies are ready.
When you brownie jars are ready set on the stove to cool completely if you plan on gifting them. If you plan to eat some right away you can top with ice cream, caramel, or whipped cream for an extra decadent treat!
If you plan on gifting these then once your jars are cool seal them up! I soaked my lids in hot water and then wiped the water off before putting the flat lid on the jars. This is not going to make your jars airtight but it will help a bit. If you want to make your jars pretty you can get some fabric like I did here from Walmart and cut them into squares. Place your square over the lid and then place and secure the ring over that. Now you have a pretty jar!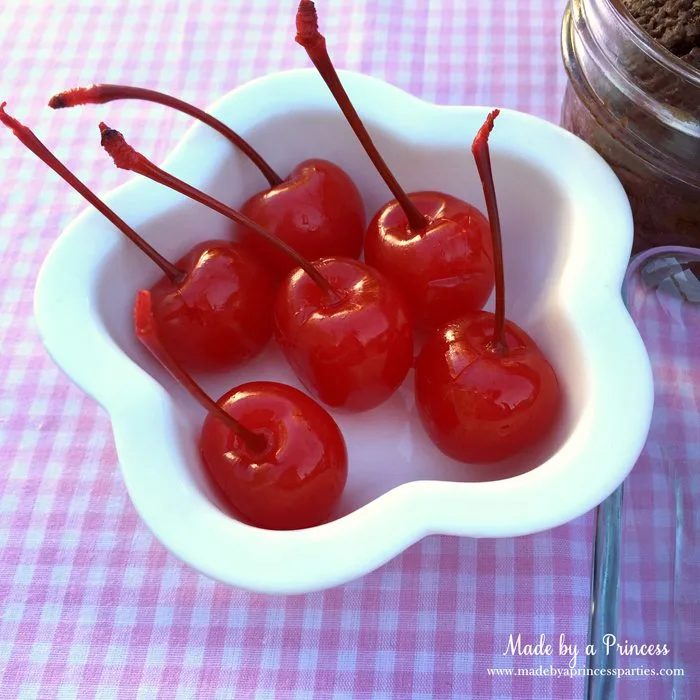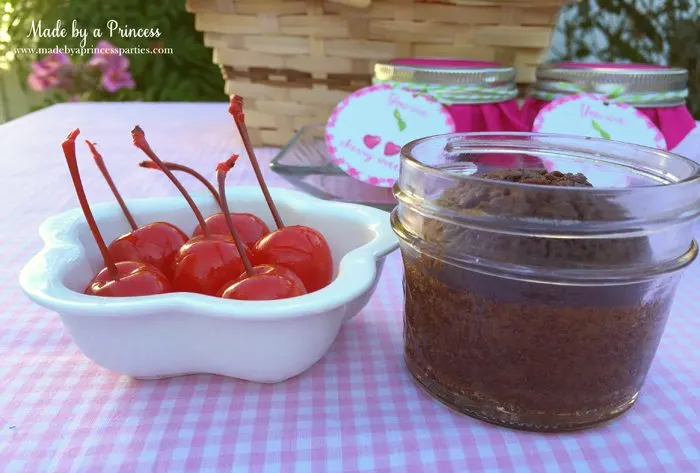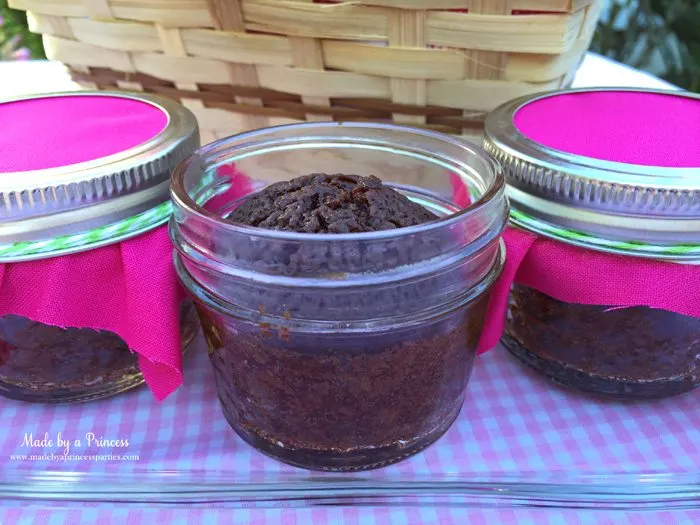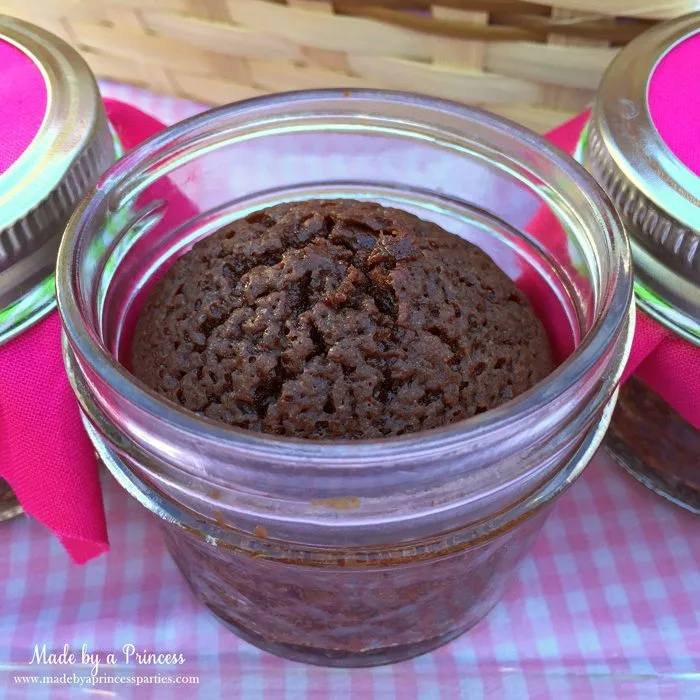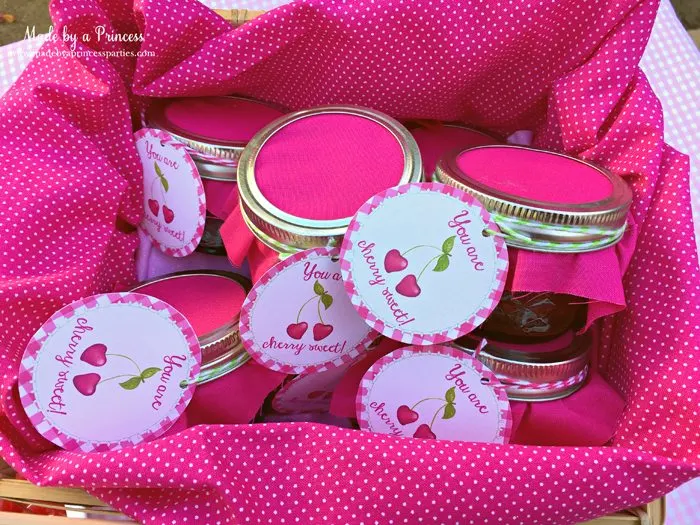 FREE "You Are Cherry Sweet" Printable!
Want the "You Are Cherry Sweet" labels featured in this post? Join my Made by a Princess Castle Community and have access to my secret VIP (Very Important Princess) resource library. There you will find all of my party and holiday printables!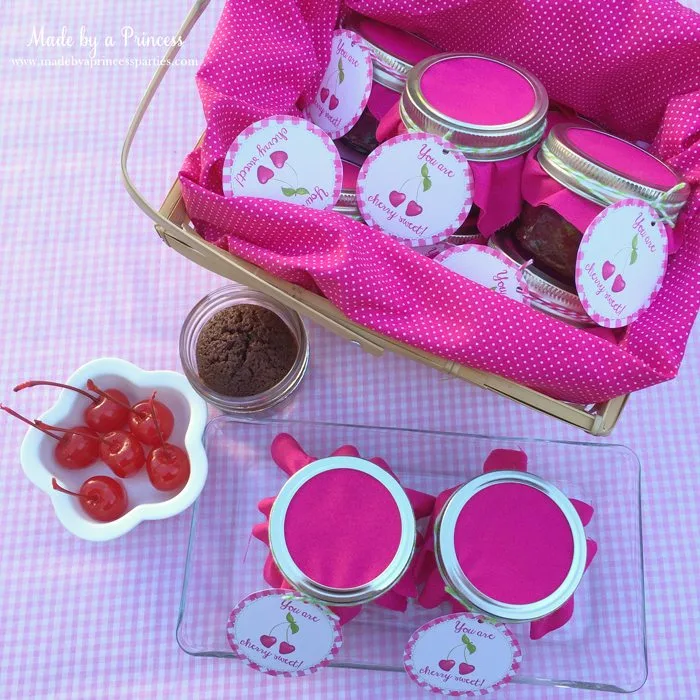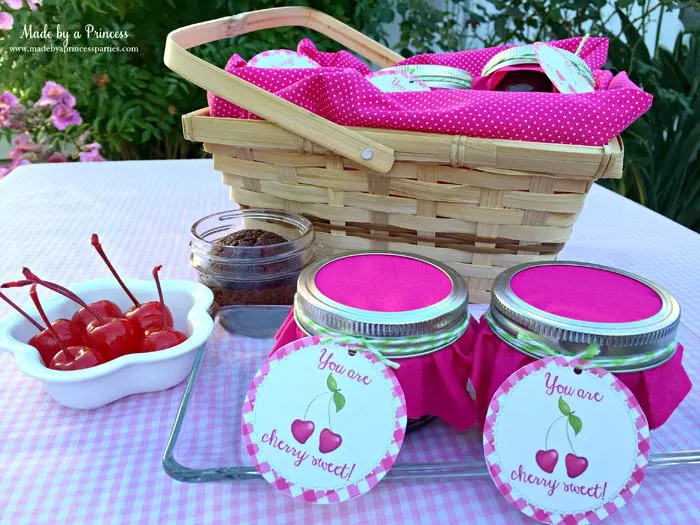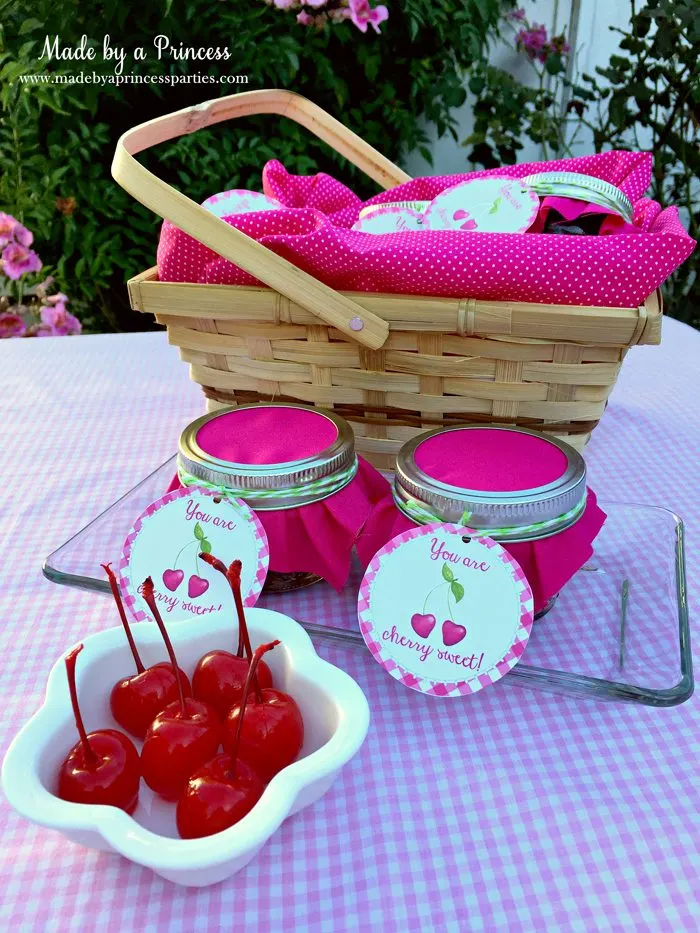 That's it! Your Mason Jar Cherry Brownies are ready for gifting…or eating! I hope you enjoyed this little tutorial. Thank you
Laura Kelly
for hosting this Cherry Party and thank you
Cherry Man
for providing all these yummy cherries! Wait til you see what I do with the next jar…these are not your mamas cherries!