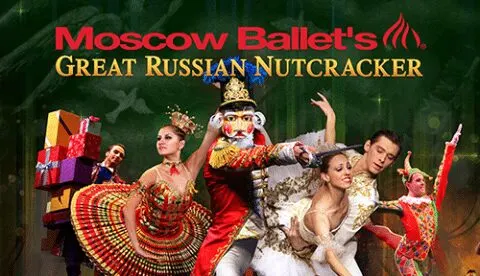 Last year my daughter and I attended the Nutcracker for the very first time together and it was the highlight of the holiday season for me. This year we are going back and taking my friend and her daughter to experience it with us! Keep reading for the Moscow Ballet's Nutcracker Exclusive Discount code.
I am so excited that the Moscow Ballet's Great Russian Nutcracker is coming back to San Diego! If you have never been you will love it and if you have you already know how wonderful it is! Right now you can receive 15% Off your tickets with this exclusive code: BALLET . Use that code at checkout. CLICK HERE for ShowTimes and Ticket Information.
In 1993, Moscow Ballet toured the Great Russian Nutcracker to Washington DC, Baltimore, Syracuse, Orlando, Ft Lauderdale, New Haven, Reading and Charleston WV for the first time to critical acclaim. Directed and choreographed by Stanislav Vlasov, former soloist with the Bolshoi Ballet, and well known as a "Grand Dance Artist," the inaugural six-week tour starred principal ballerina Lillia Sabitova. It also featured the innovative rolling backgrounds first created by a St Petersburg Conservatory of Music producer, and which were the inspiration for Eisenstein's cinematic technique. Since then the annual tour has increased to include about 100 performances on the tour to cities from San Juan to Calgary, and from New York to California, traveling with two simultaneously touring companies of forty dancers each.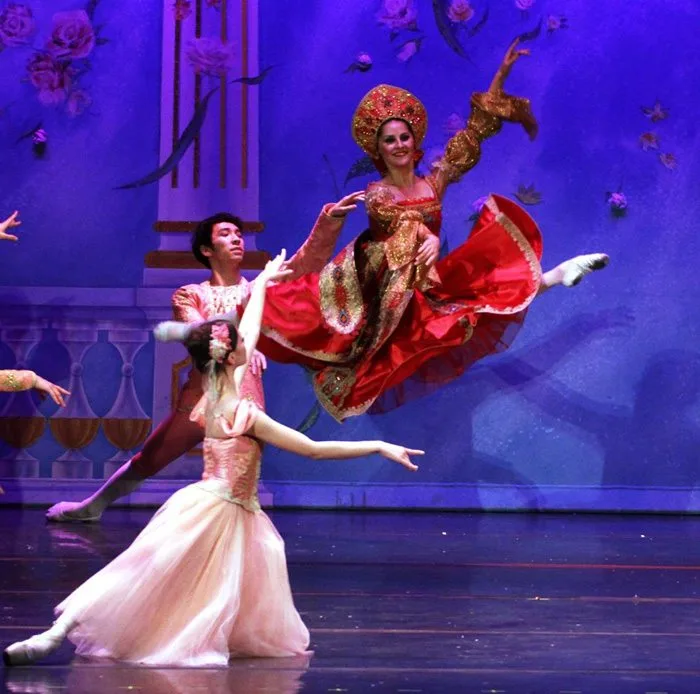 Tickets are on sale now for Moscow Ballet's celebrated Great Russian Nutcracker on most cities on the 2015 North American tour! Families love Moscow Ballet's Great Russian Nutcracker! It's the ultimate holiday tradition and creates memories for a lifetime. The production includes over 200 romantic costumes and 10′ tall playful animal puppets; shimmering colorful, backdrops splashed with 3-D effects; life-sized Matrushka (Nesting) Dolls and a puppet show for shadowing the Nutcracker Story at the opening Christmas Party. During the battle with Nutcracker Prince and the 3-headed Rat King, a golden cannon shoots roses! In the Magical Snow Forest an authentic Russian style Troika Sleigh, known as the fastest sleigh in the world, is escorted by Father Christmas (Ded Moroz) and Snow Maiden (Snegurochka) on their way to Act II. The Great Russian Nutcracker is known for its dedication to world peace with Act II named the "Land of Peace and Harmony." The first scene of Act II features a stunning "Dove of Peace" with a 20′ wingspan and danced by 2 dancers each with one feathered wing. All ages feel the spirit of the season at Moscow Ballet's Great Russian Nutcracker! Use the code SANTA to get the biggest discount of the season for your family.