Love McDonald's Shamrock Mocha? Make your own from the comfort of your own kitchen with my McDonald's Copycat Shamrock Mocha Recipe!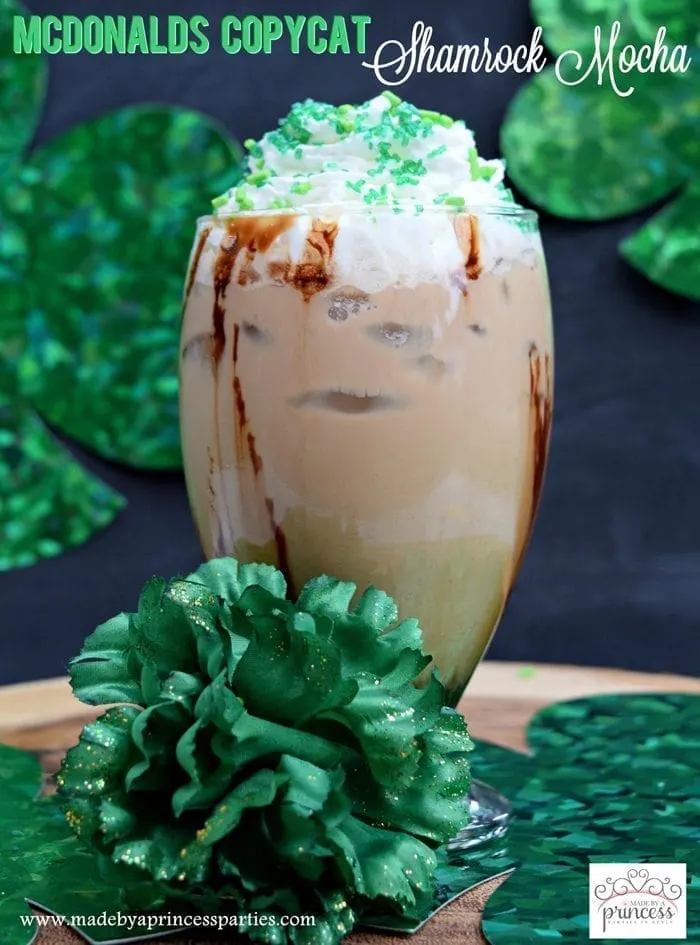 When Valentine's Day is over…that means Shamrock Shakes at McDonald's! McDonald's has released a whole bunch of Shamrock inspired drinks including my new favorite, Shamrock Mocha! It is the perfect blend of coffee, chocolate, and mint and something I just had to have. One sip and I realized I must create my own McDonalds Copycat Shamrock Mocha Recipe. Keep reading for the recipe!
McDonalds Copycat Shamrock Mocha Recipe
After dropping my daughter off at school yesterday I decided to treat myself to a Shamrock Shake. Well, I thought that was what I was going to have until I saw the sign below as I pulled into the drive through. Shamrock Chocolate Chip Frappe, Chocolate Shamrock Shake, Shamrock Hot Chocolate, and Shamrock Mocha…oh my! I just had to try the Shamrock Mocha. Pretty sure the whole thing was gone by the time I got home which is only a few blocks away. I know this is only going to be around for a little while so I decided I was going to have to come up with my own copycat version. After several different tries (it was a tough job I tell you!), I finally figured out the perfect blend.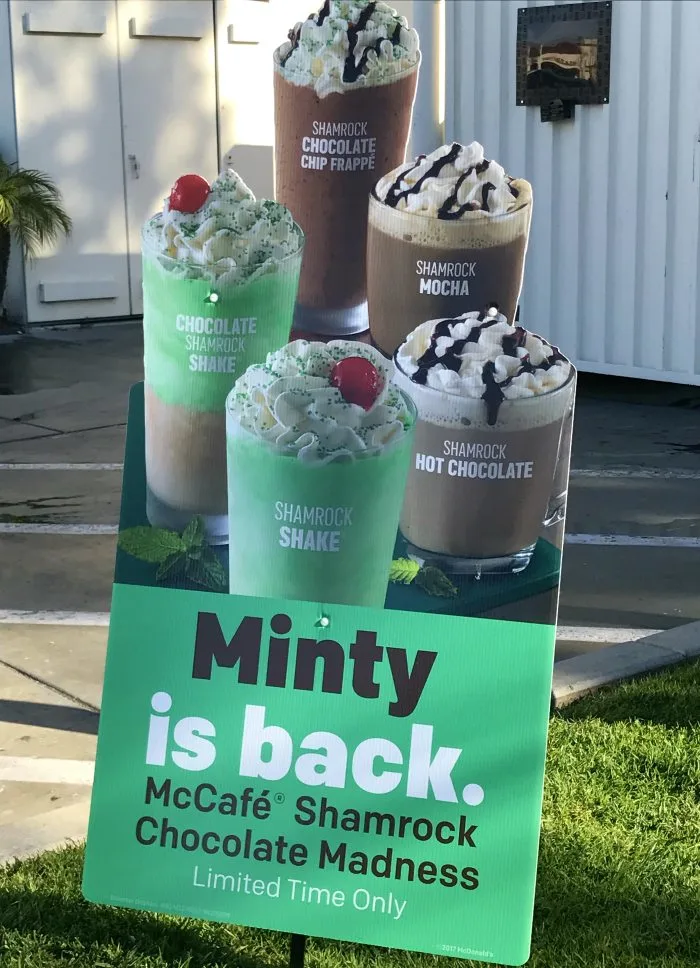 How to Make a McDonalds Copycat Shamrock Mocha
Make a pot of fresh coffee and let in cool in the refrigerator all night. This recipe will work for hot coffee for sure if you prefer a hot drink. Here is what you are going to need:
Pot of fresh coffee, cold
Half & half
Torani Chocolate Syrup
Hershey's chocolate syrup
Mint extract OR Torani Creme de Menthe Syrup
Whipped cream
Green sprinkles
Ice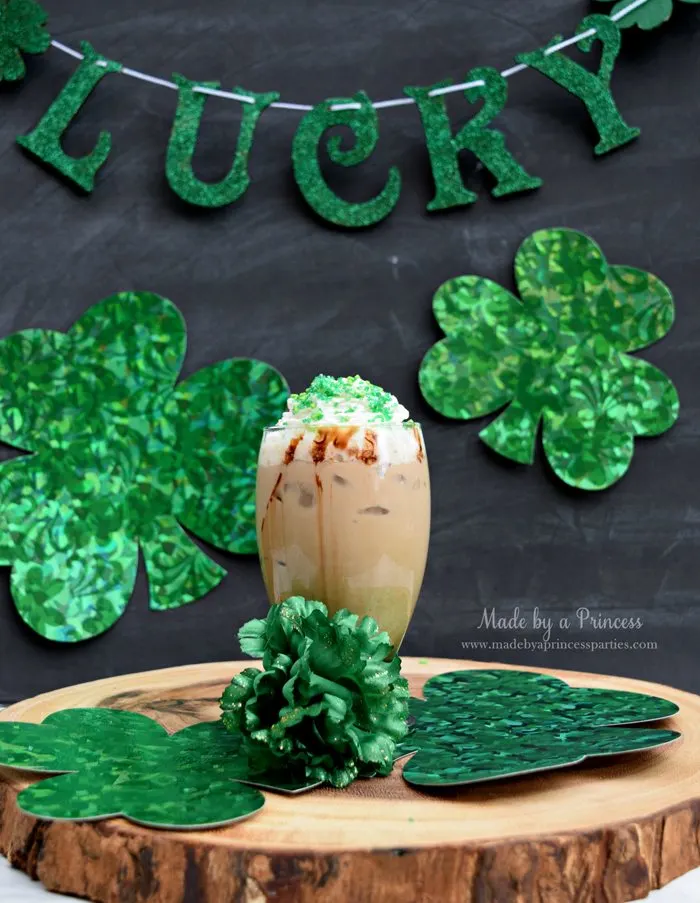 Pour cold coffee, half and half cream, Torani Chocolate Syrup, Torani Creme de Menthe Syrup OR mint extract, and Hershey's chocolate syrup in cocktail shaker and shake well (with the lid on).
Then, swirl Hershey's chocolate syrup in your glass of choice, fill about 3/4 with ice, and add coffee mixture.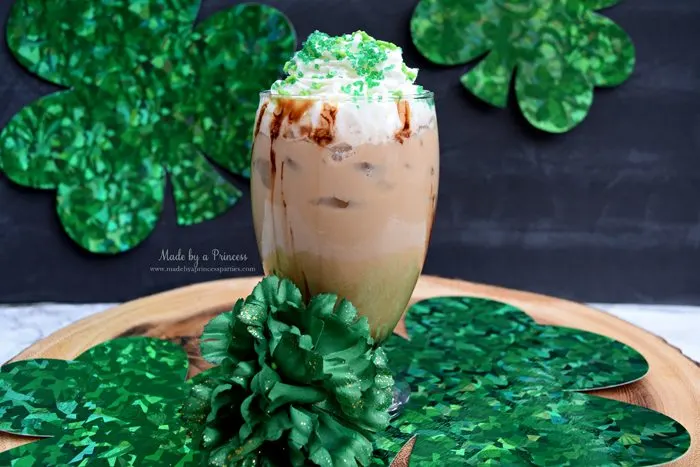 Next, garnish with whipped cream and sprinkles. If you want to make it tipsy you can add vanilla vodka or white rum.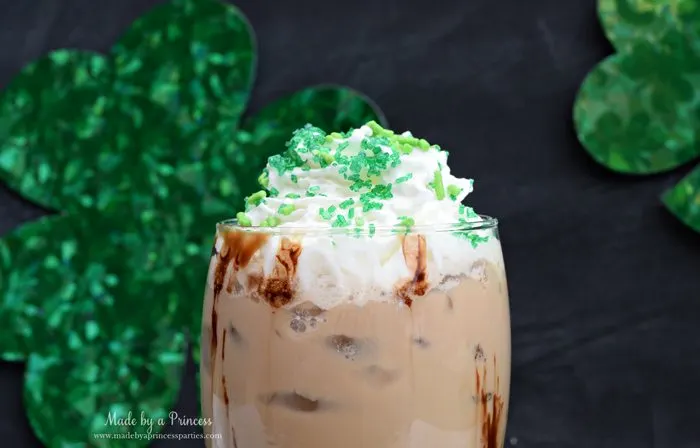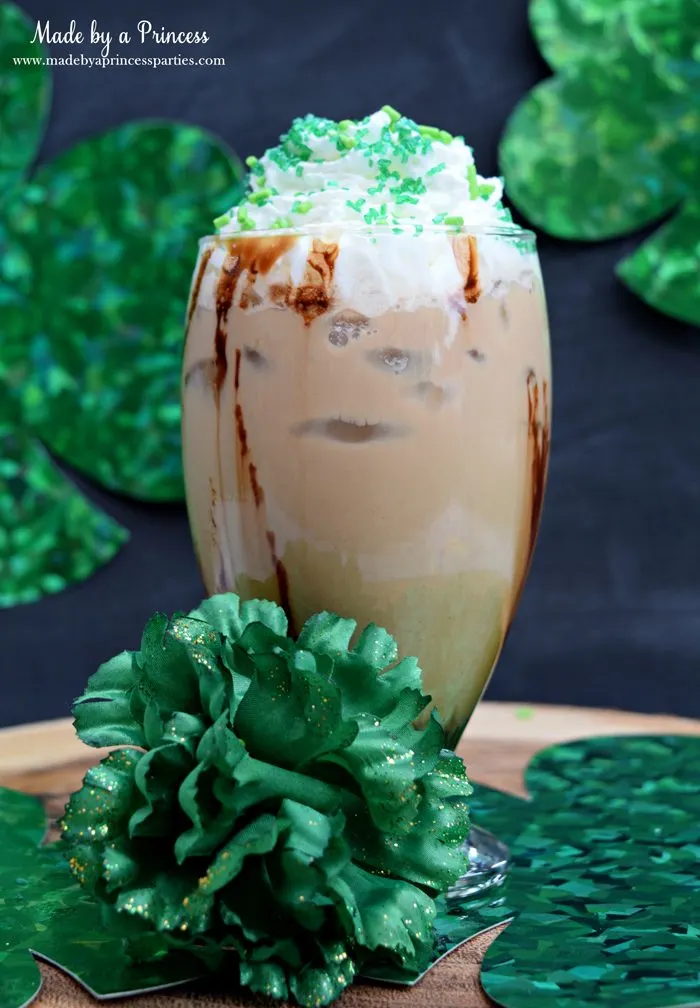 I found a carnation lapel pin from last year in out St. Patrick's Day box and thought it would be cute to add it to the glass. Tie a bit of green ribbon to the stem of the glass and fastened the flower to the ribbon. Super easy way to dress up your drinks! I am pretty sure I got it at the dollar store.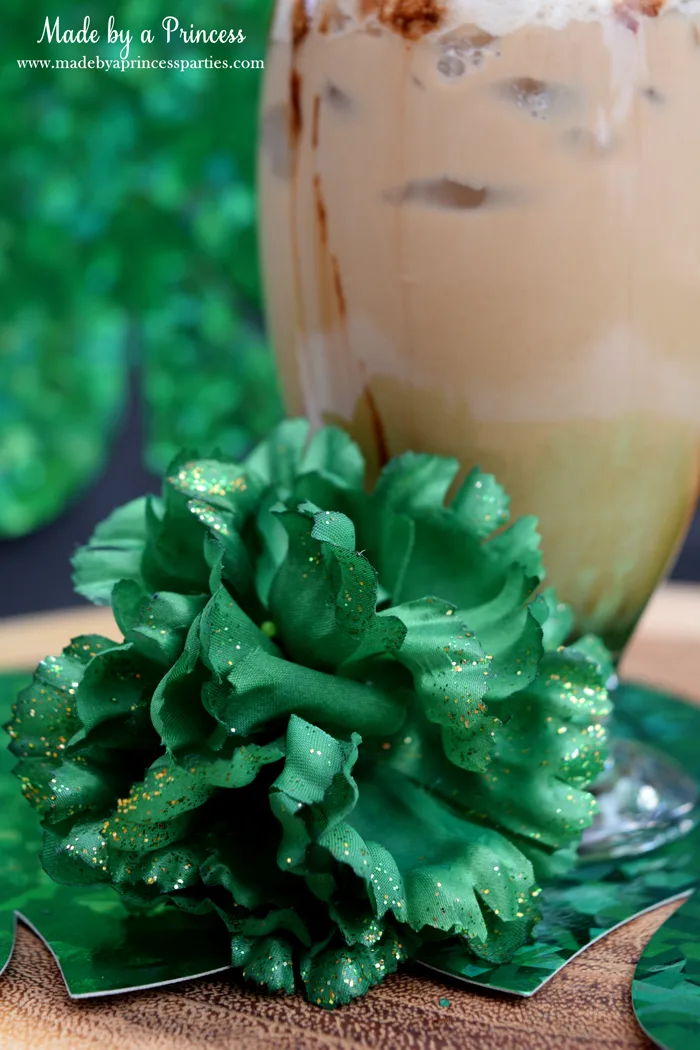 I also found this glittered LUCKY banner I made for my daughter's party several years ago. Love it when I discover old decorations…it's like Christmas!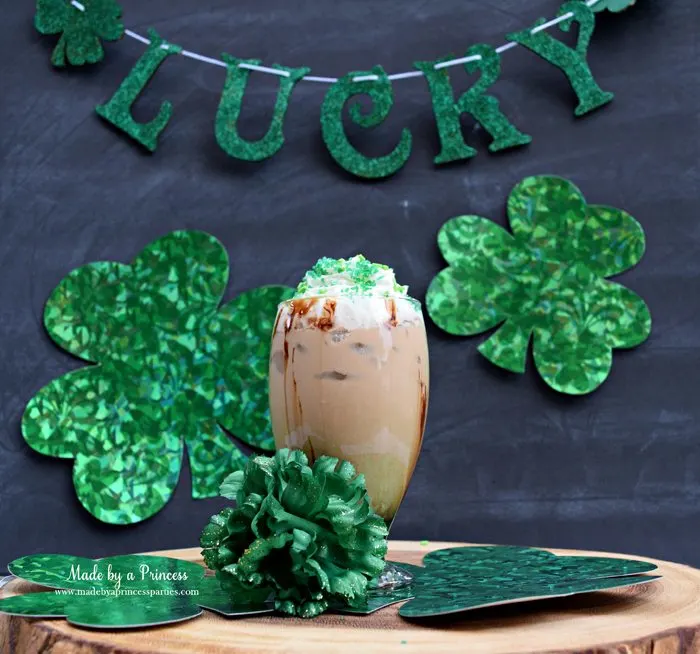 I hope you enjoy my McDonalds Copycat Shamrock Mocha Recipe. Check out my other St. Patrick's Day posts for more shamrock inspiration!
Keep Calm & Get Your Irish On Free Printable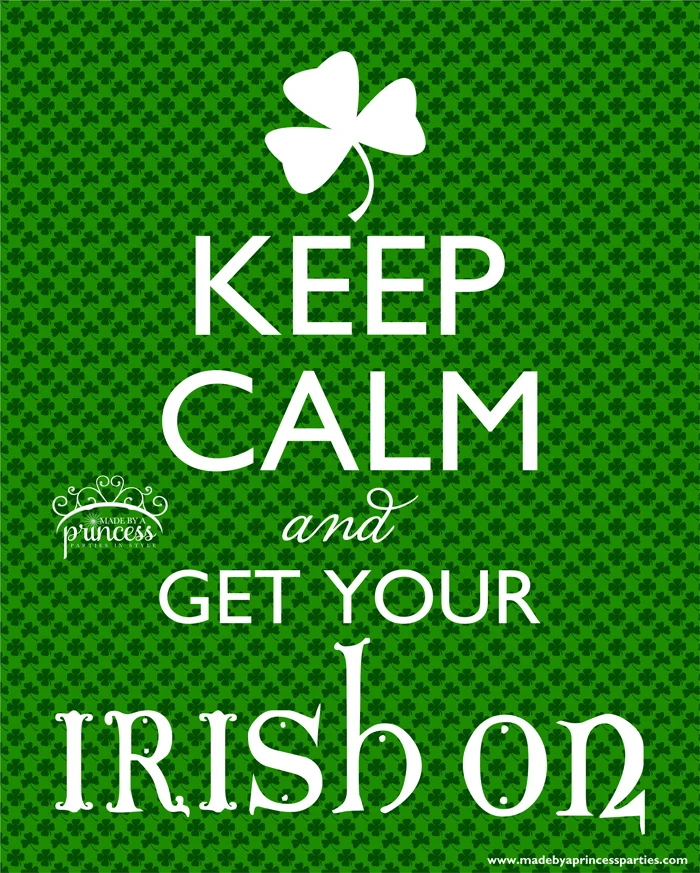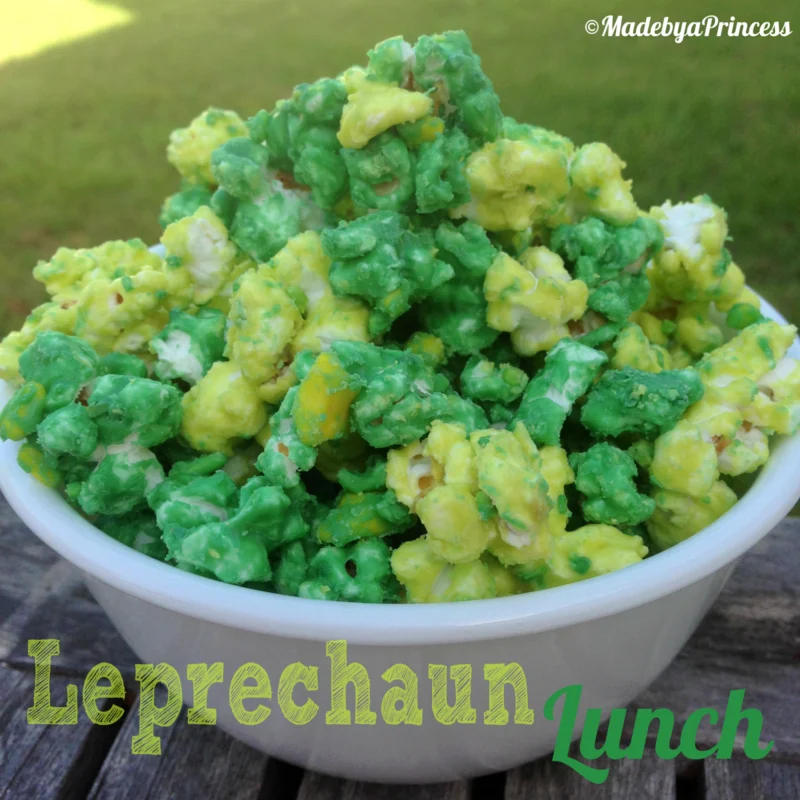 St. Patrick's Day Confetti Soap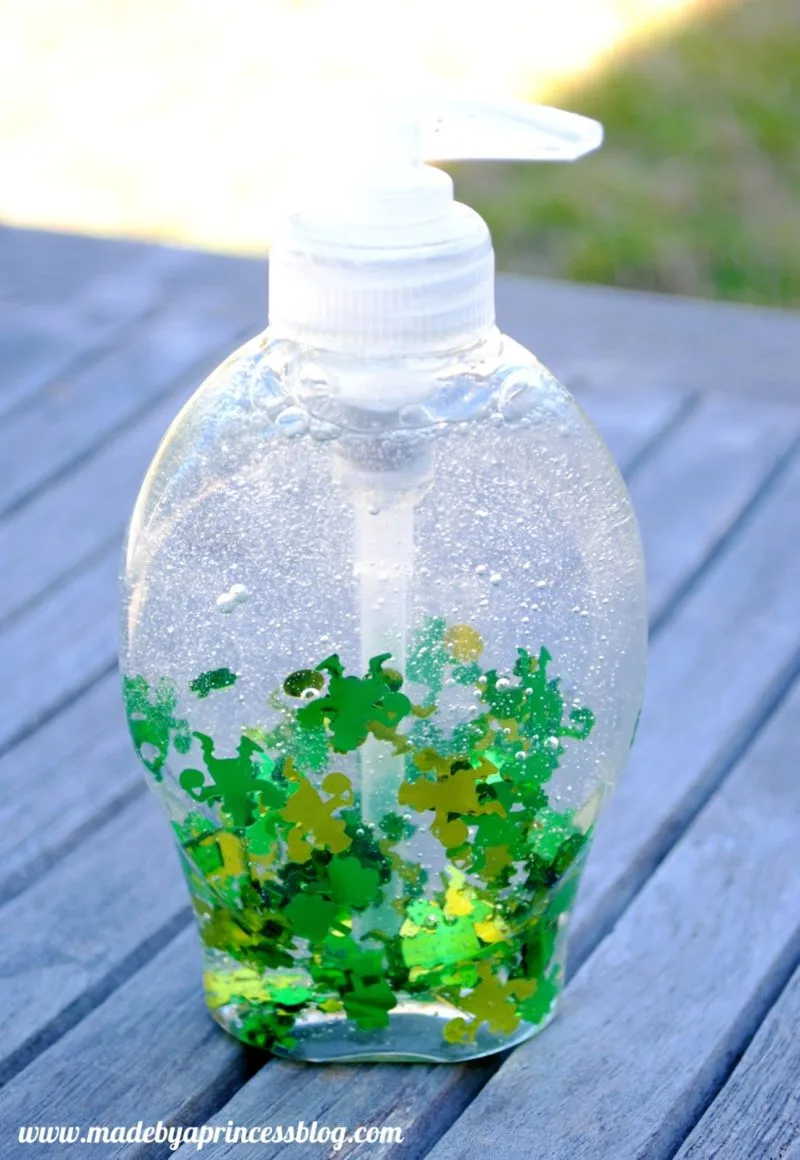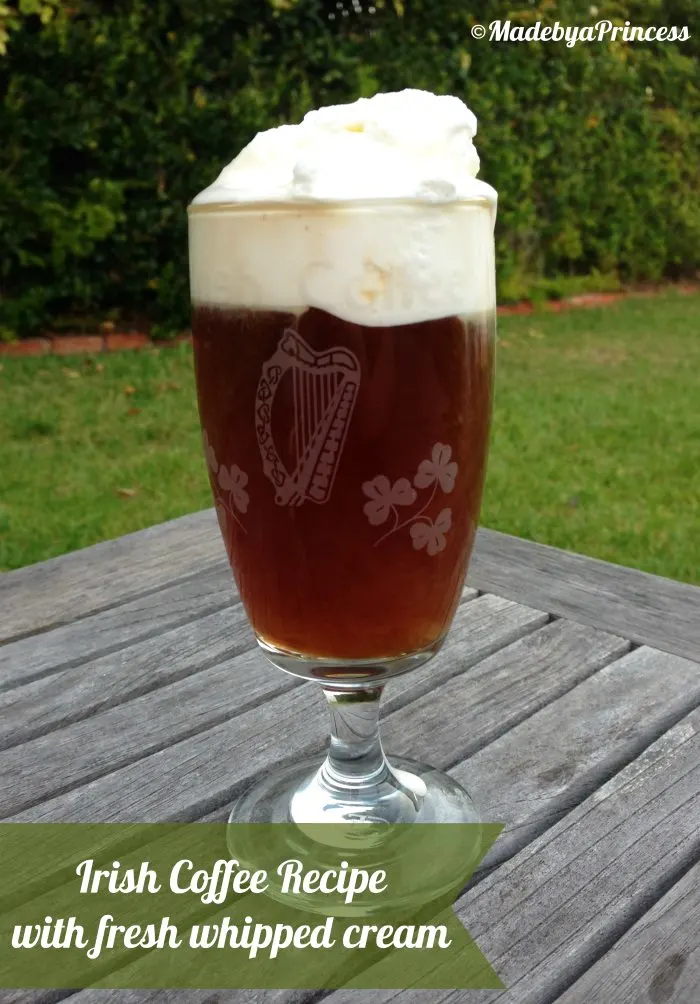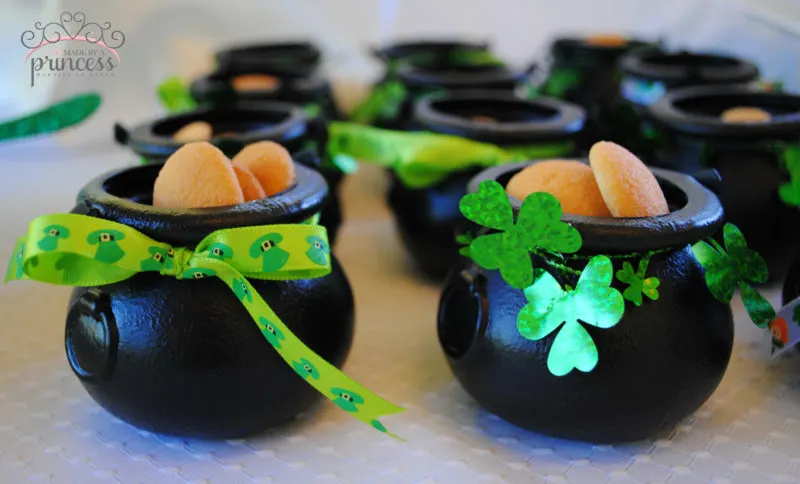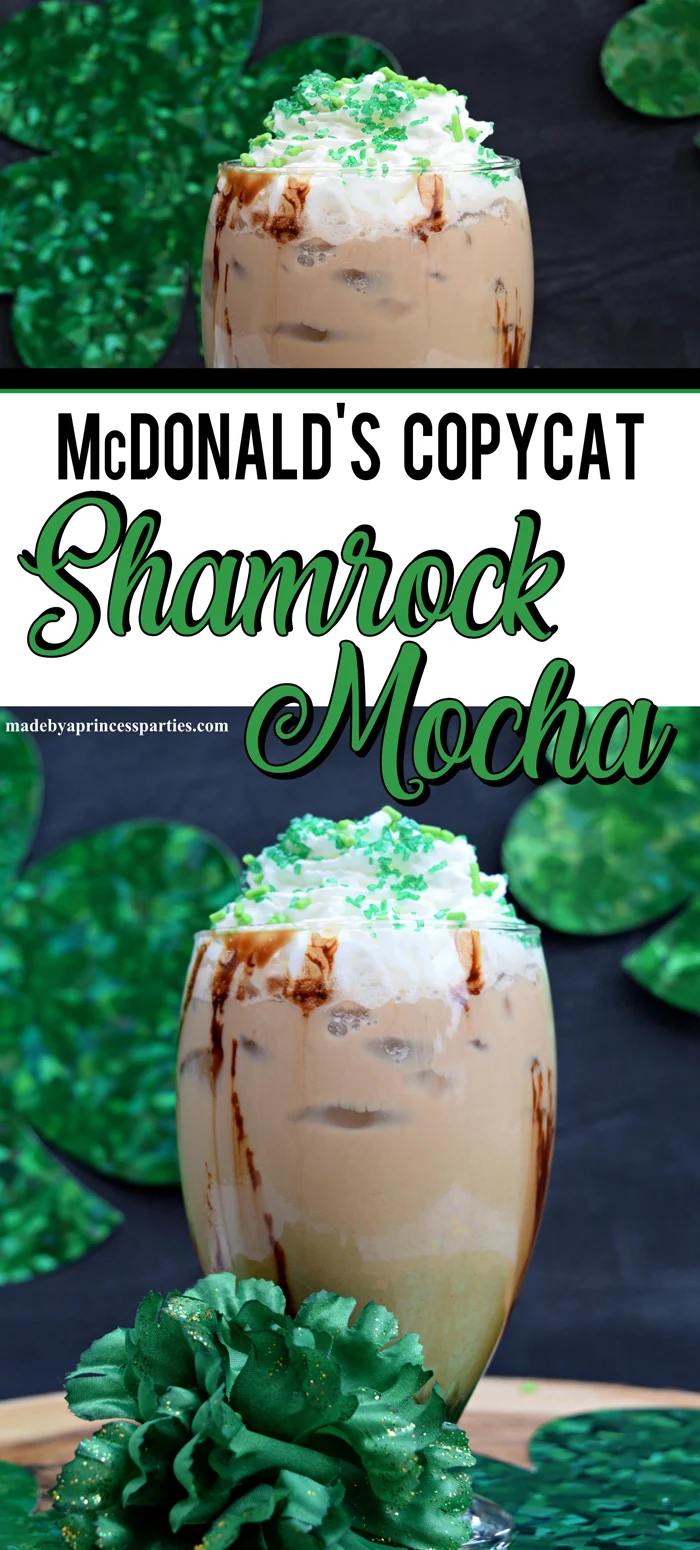 Originally published: March 15, 2017
Update: March 13, 2019