Are you ready for some football?! Make these OREO cookie balls for the Big Game this year and score big with your family and friend fans!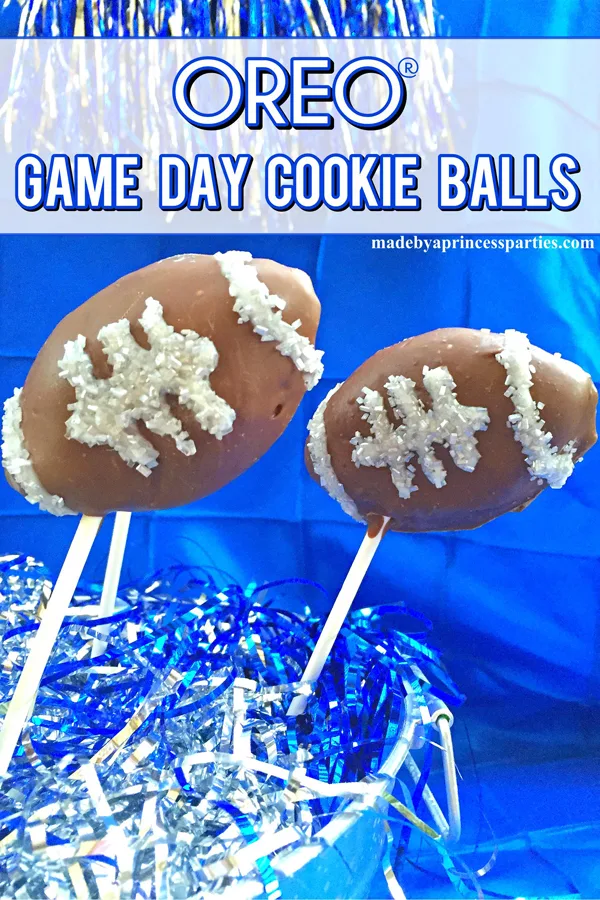 OREO Cookie Balls are perfect for the Big Game! Decorate with your team's favorite colors and cheer on your team with some yummy treats.

OREO Cookie Balls
We are big football fans in my house and look forward to Sundays together as a family. We have our typical game day food fare but once in awhile I like to change things up and surprise my family. These OREO Cookie Balls are perfect for the Big Game coming up!
Everybody loves OREO Cookie Balls so I decided to create some football and pennant cookie balls. Here is what you need to make OREO cookie footballs and pennants: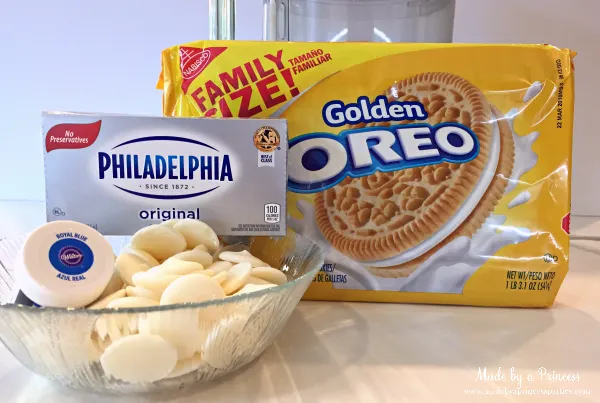 How to Make OREO Football Cookie Balls
If you've ever made these you know how easy they are to make. Just two ingredients (OREO cookies and cream cheese), chop, mix, shape, and done!
Put the cookies in your food processor in batches and chop until finely ground. Next, put all the crumbs back in the food processor and add softened cream cheese. Mix until well incorporated.
If you want to color your cookie balls, add food coloring to cookie and cream mixture.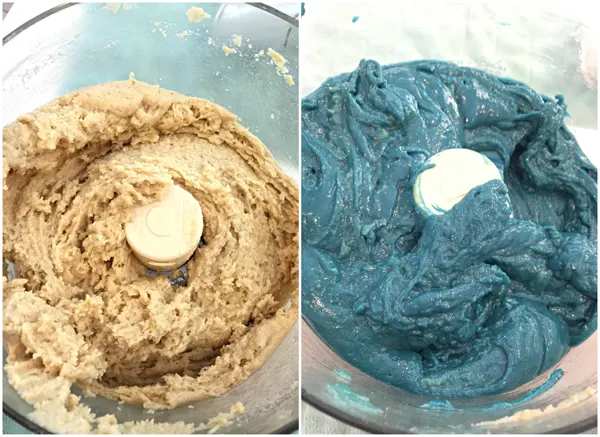 If you mixture is too soft to form the cookie ball shapes, place mixture in in a bowl and pop into the refrigerator for about 15 minutes. Once ready, form into footballs and pennants.
Next, put them in the freezer to firm up for 10 minutes.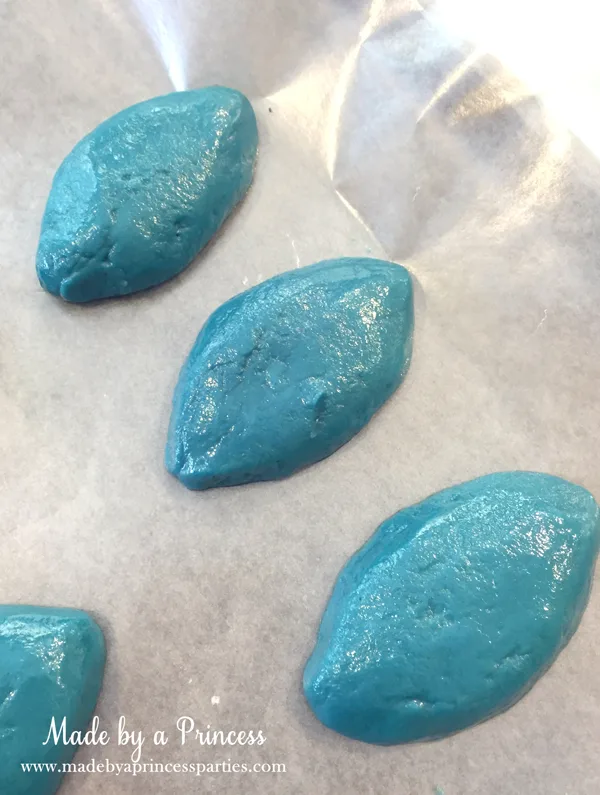 Cover Cookie Balls in Candy Melts
Melt chocolate according to the directions on the package and then dunk the football cookie balls into the melted chocolate. Dip the stick into the chocolate before putting in the cookie ball. Coat cookie ball with chocolate and set aside on wax paper lined cookie sheet.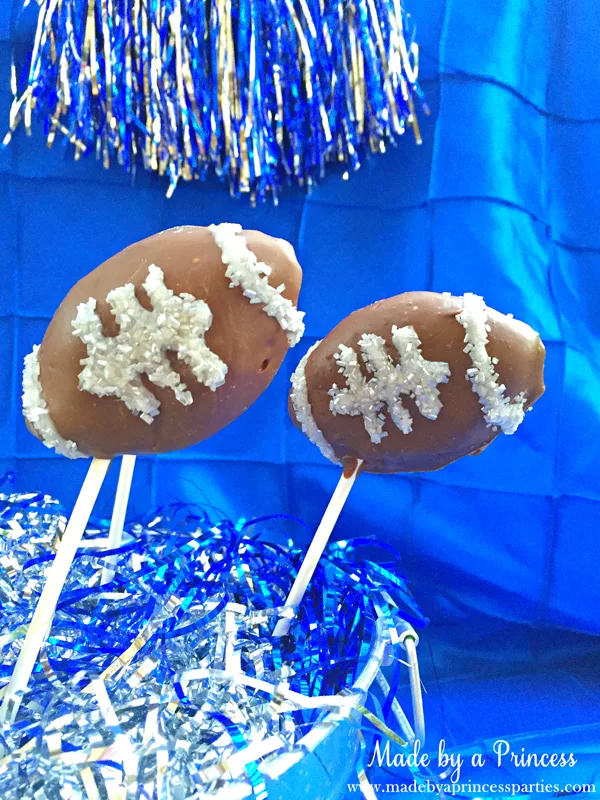 You can use colored candy melts as they are available in a wide range of colors. If you need a specific color I suggest using food gel and tinting white candy melts.
Use a Wilton Icing Writer to draw stitching on the footballs and "GO TEAM" on the pennants. Before the icing is dry, sprinkle sanding sugar on the footballs. Pop the cookie balls in refrigerator for 10 minutes.
NOTE: I sprayed the pennants with Wilton Silver Mist because I wanted them to look kind of sparkly.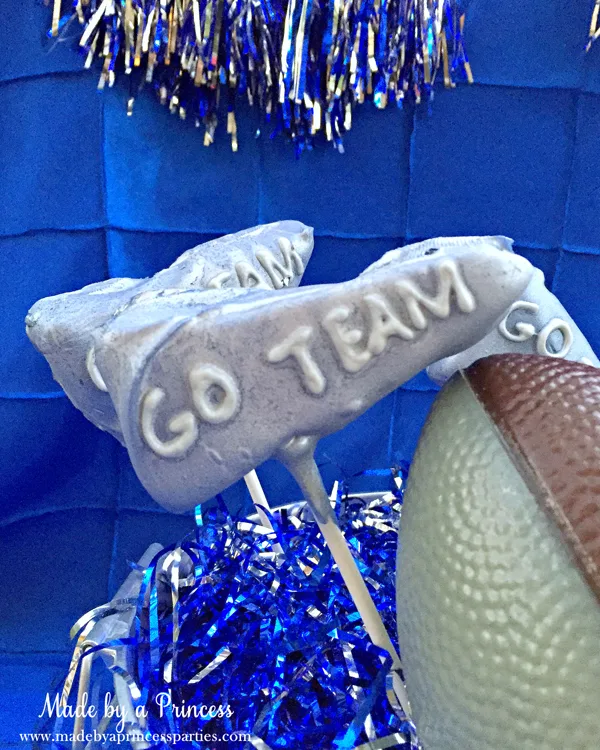 Hooray! These are ready to serve and cheer on your team!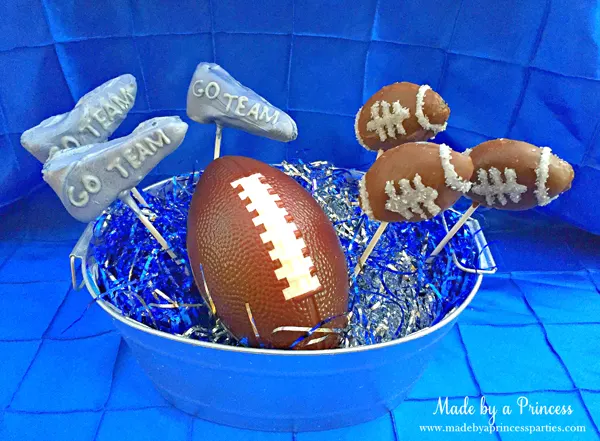 I hope you enjoyed this Game Day OREO Cookie Balls tutorial. What colors would you use? Who is your favorite team? Tell me below.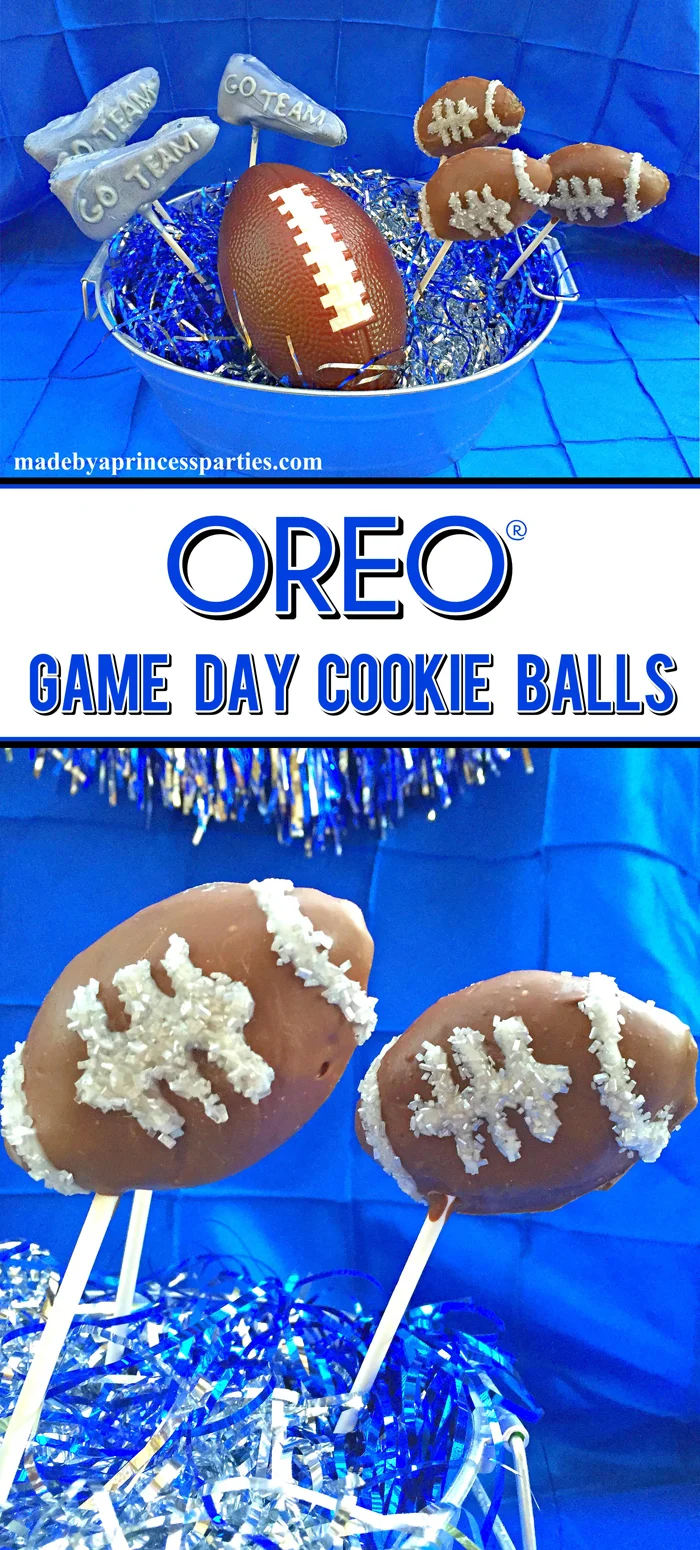 Originally published: 11/17/15
Updated: 1/29/20